Hi friends!
Just wanted to pop in and give you an update on the happenings around here. In general, the quieter I am on the blog, the busier things are around my house. And I know that you sit around and wonder and worry when I haven't shown up here for a couple days. I mean, you do, right??
I wrapped up my Home Depot Style Challenge post on Monday. I am so excited to share it all with you and just love how it came together. It's all I can do to not walk around humming Silver Bells. It's Christmastiiiiiime in the…….. No! It is not Christmastime! Stop it!

I started wallpapering and wainscoting my dining room over the weekend. One wall down, three to go. New fabric for my dining chairs and window treatments is supposed to arrive from Lacefield Designs tomorrow and I'll likely spend all weekend happily buried in beautiful fabric.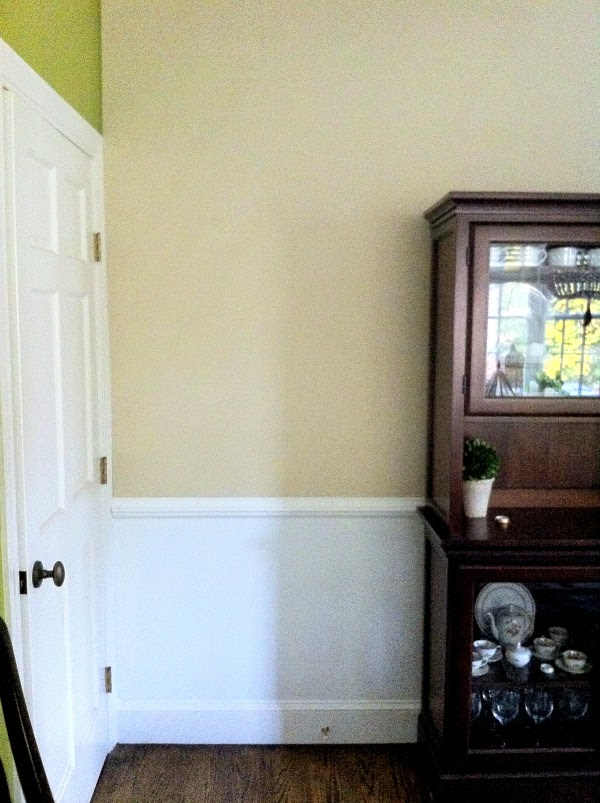 I've also decided I want to make two extra seating benches out of some Schumacher Chiang Mai remnants I have, but realistically, these won't be finished by the big Fall in Love reveal next week. Because I am, in fact, a human woman and not a robot. Though it would be amazing if I had robot powers and could wallpaper an entire room in a morning and then have the upholstery done by dinnertime. Amazing.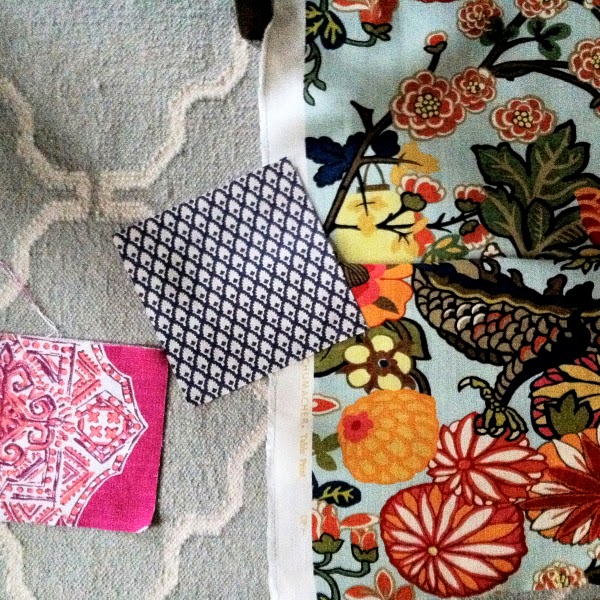 left to right – fabric for dining chairs, window treatments, dining benches
After months of staring at paint swatches in the back of my kitchen and family room, I have finally started painting the space. Sometimes the smallest projects take the longest for me to just knock out. And clearly I don't have much else going on right now…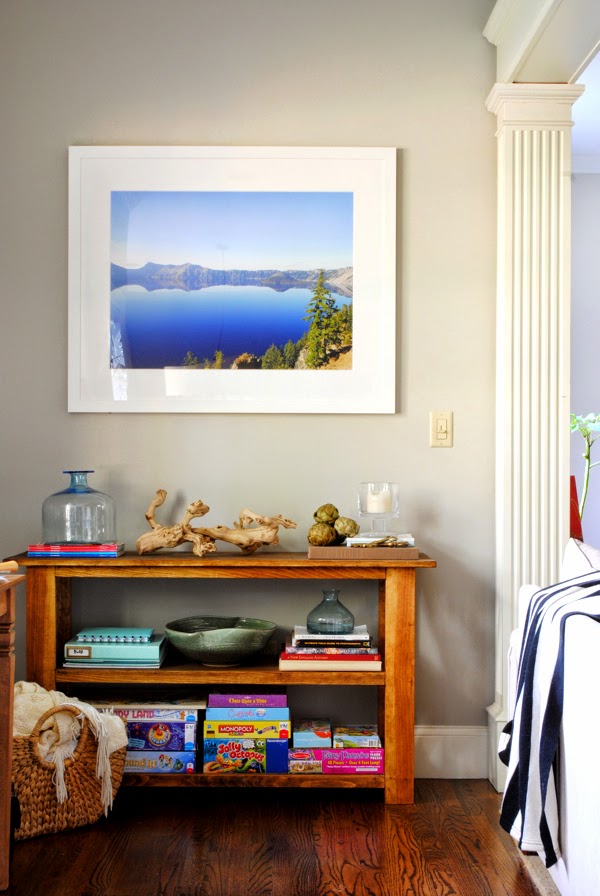 Stop back tomorrow for some more details on that gorgeous photo you see in that last picture. I can't wait to tell you more about it.