If you stopped by yesterday for an update on what's been going on around here, you caught a sneak peek of today's post subject.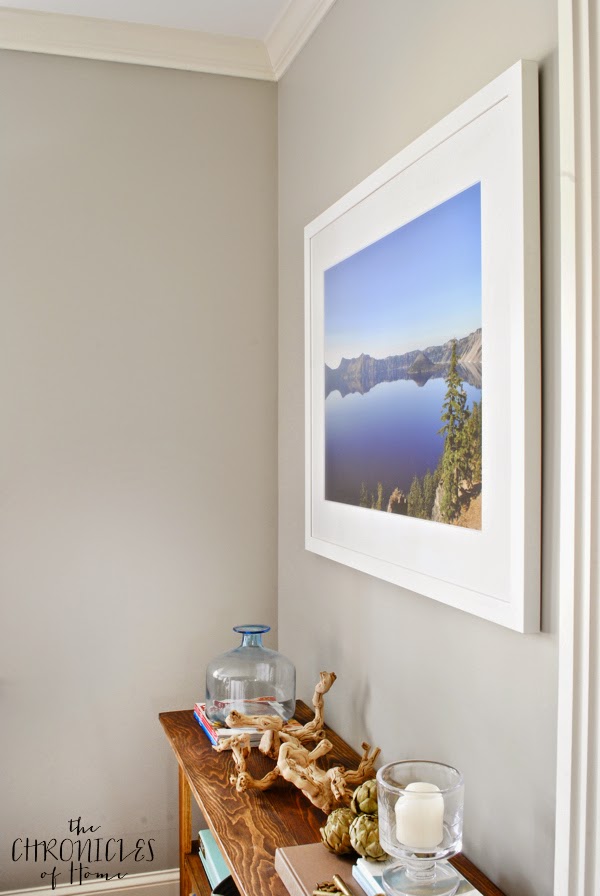 This drop dead gorgeous framed photograph came to me recently via Livestock Framing, a new online photo framing company specializing in the ultimate combination of gallery-quality framing, excellent value, and the convenience of uploading photos right from your computer or phone.

Now I can't pretend I just stumbled across Livestock all on my own. Its founder, Mike Malone, was an old college friend, but one I'd lost touch with. He reached out recently and told me about his new venture and, you guys, now that I have seen the product, I am SO excited to tell you more about the company.

One thing that really, really resonated with me was this sort of mission statement on their site:


(W)e know that not all photos are keepers. But we believe that some deserve more exposure than Facebook and Instagram can offer.
I obviously operate in a particularly image-heavy, social media saturated environment and take SO many pictures every week, every month. But there are certain images that really do deserve more than a spot on my memory card or in my iPhoto library or on Instagram, like this shot I took from Scott's and my trip to Crater Lake a couple years ago.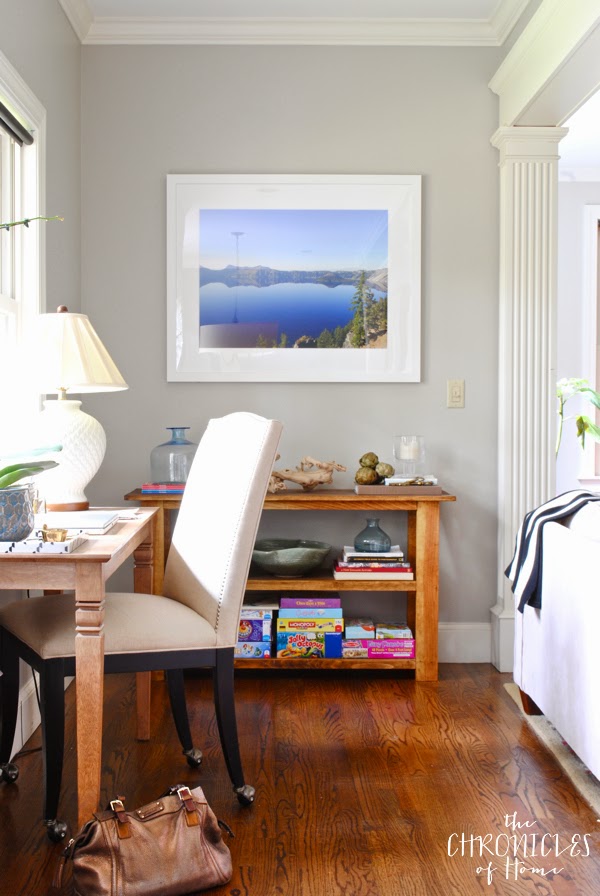 It was the most vibrantly colored place I've ever been to and I still can remember how awed I felt the whole time we were there. Plus it evokes memories of this great trip Scott and I had together, just the two of us. Those are the kinds of images that deserve to be framed and hung on your wall.

And that's where Livestock Framing comes in. All the frames are fully custom – moulding, mattes, and plexiglass are individually cut and assembled for each print – and the components that comprise each frame are of the highest quality. Livestock's printer works for a number of gallery-represented fine artists across the country, but the cost passed onto Livestock customers is much, much less than you'd pay at a high-end framing shop, and the quality of the prints isn't even in the same galaxy as what you can get from a Walmart or Staples.
Livestock has also taken things to the next level as far as simplicity goes. Their motto is "Frame your story simply." Livestock offers four frame colors and six print sizes, and they've chosen only the highest quality materials so all you have to do when you want to order a framed print is upload a photo, pick a size, and choose a frame color. No choices about what kind of paper or matte or glass. To get the same quality otherwise you'd have to find a fine art printer, have your image printed, then take it to a framer…….I just lost motivation to follow through.
Who needs more simple in their lives? Yep, me too.
I know this is all very wordy and I'm kind of waxing on but I am so blown away by the quality of the print and the framing.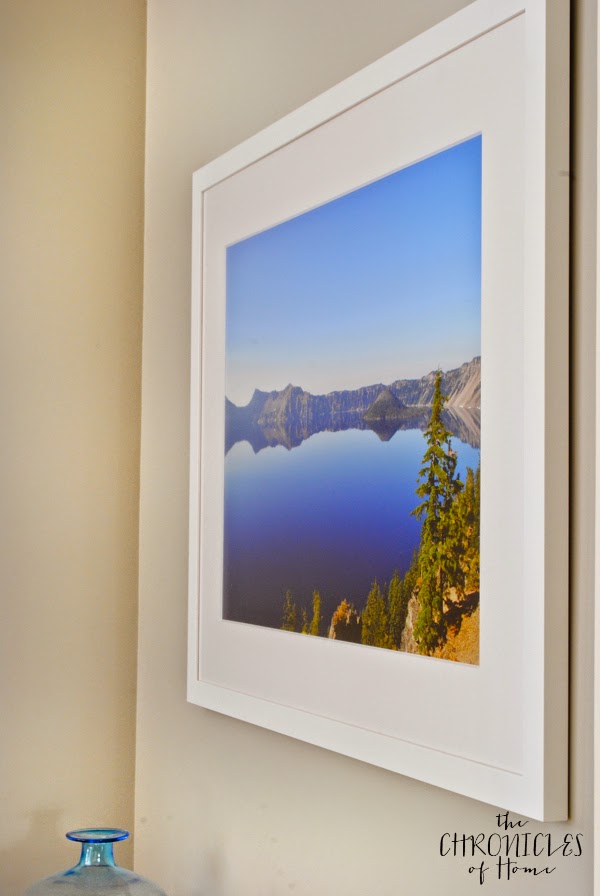 It's my favorite piece of art in the whole house now and I find myself wanting to sift through other photos I can have printed and framed now. Such an amazingly easy and beautiful way to add meaningful art to your home.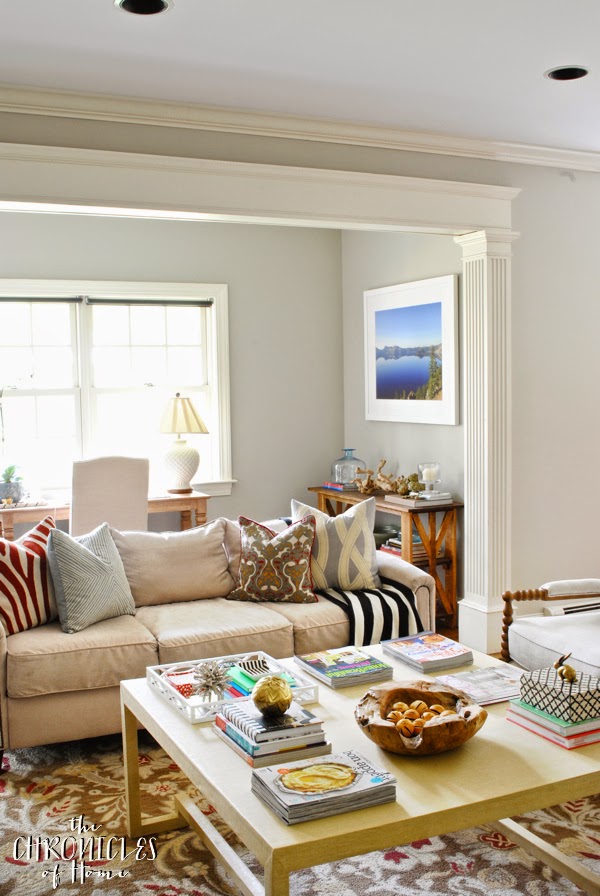 I hung my print in the little back bump-out space in our family room, which I've been using as a workspace. I have a small desk and the x-base console table I built back there to hold some of my work materials. And a lot of children's games too :)
And do you notice anything else different in the family room? A new lacquered grasscloth coffee table perhaps?
Yes, indeed! I just finished building it and I LOVE it and can't wait to share the plans with you. As soon as my Home Depot Style Challenge goes live I'll be spilling all the details.
Now didn't someone say something about a giveaway?!
Livestock Framing is generously giving away one free 9×12 print to one of my readers. Enter to win using the Rafflecopter below. I'll leave the giveaway open for one week and will announce the winner next week. Good luck – I can't wait for you to see how amazing the quality is!
a Rafflecopter giveaway