As promised in my Christmas Home Tour yesterday, I'm back today with the first of three Christmas tutorials.  First up is the DIY Moravian star-inspired Christmas tree topper you saw in my family room.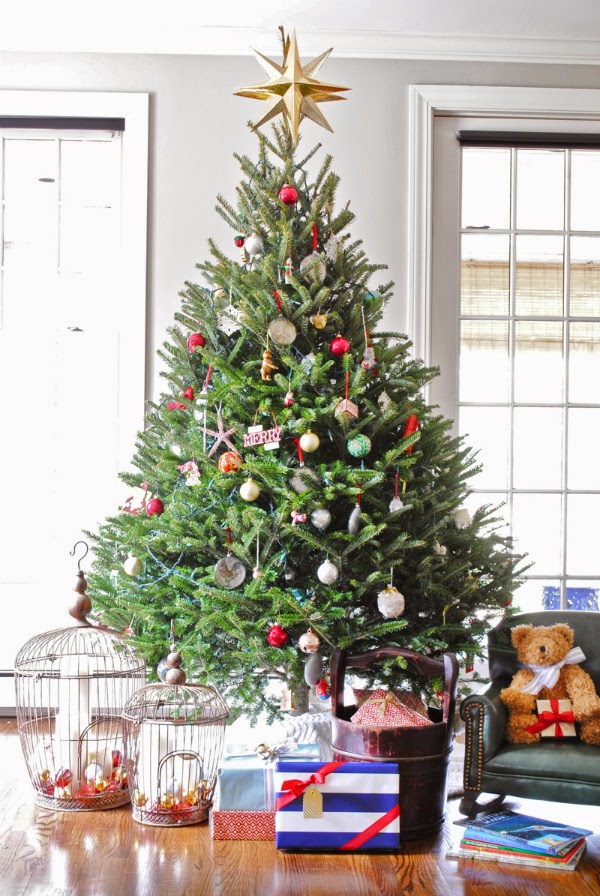 I really loved decorating this tree with my little girls.  There are bare spots and other areas that have clusters of seven ornaments in one place but I find it completely charming and really representative of who they are right now, and anything that makes you really see and appreciate your loved ones feels like a great thing to me.  For whatever reason, I'm acutely aware of how fleeting their childhood is lately, and I really love chances like this to work side-by-side with them and soak in all their innocent and pure enthusiasm.
But I'm getting off track.  I've never had a tree topper I loved and have been drawn to Moravian stars for a long time, so I put together this 3D tree topper that isn't really a Moravian star but is sort of inspired by the look.
I came across this tutorial but some of the directions didn't quite work for me so I tweaked them a bit and came up with my own version.
Here's what I used to make the Christmas tree star topper:
4 – 12″ pieces of thick scrapbook paper (I used two gold croc embossed, and two gold glitter)
hot glue
a ruler
Seriously.  That's it.
For each piece of paper you make four folds.  First fold it in half from one side to the other, then unfold and repeat on the other side so you have four squares.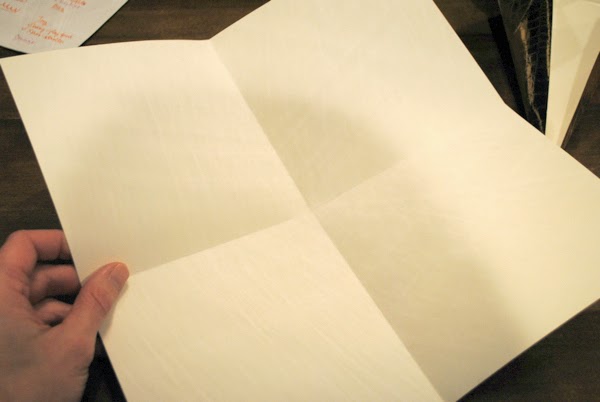 Make sure you're folding from front to back so the front of your paper sort of stands up a bit.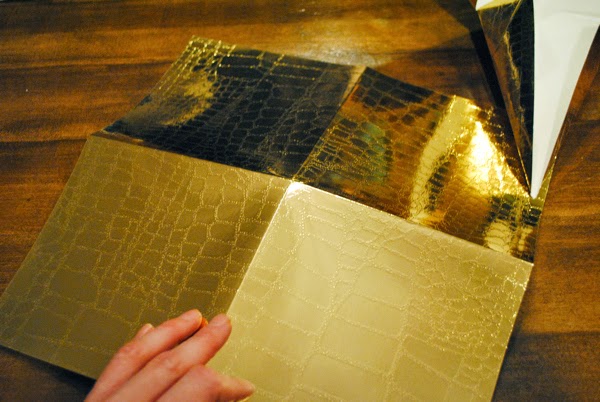 For the last two folds, fold corner to corner, then repeat on the other two corners.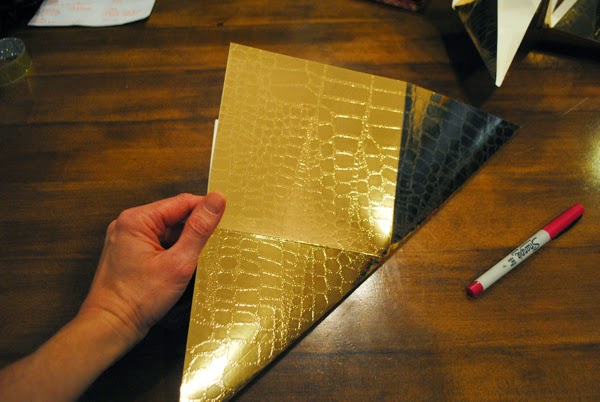 Now mark 2 1/2″ up each straight fold (the first two folds you made).  The 2 1/2″ will need to be modified if you use a size paper other than 12″.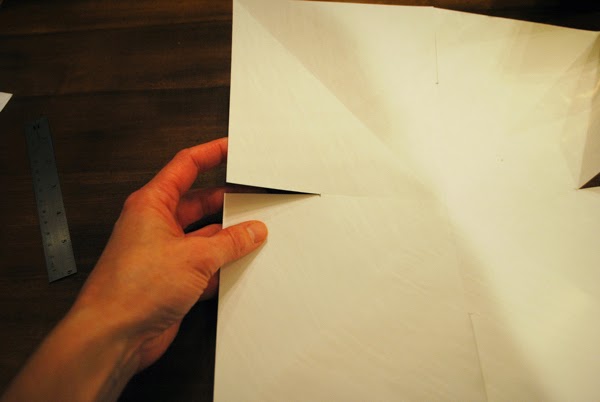 Then fold each flap up to meet the diagonal fold adjacent to it and press flat – I used a plastic marker cap to really make each crease sharp.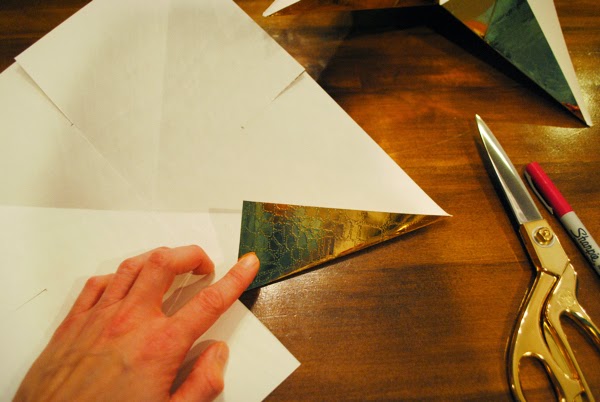 Repeat with all of the other flaps until you have something like this.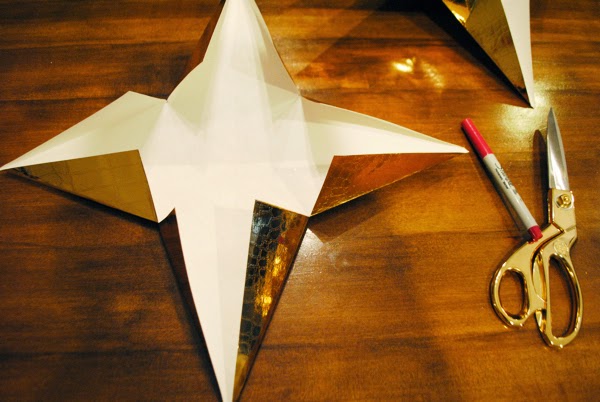 Next I wrapped the touching folds together to make a pyramid and used hot glue to secure them together.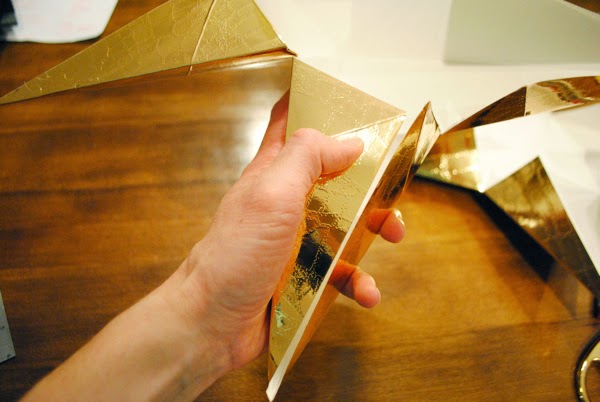 When all four were done I had a four-pointed 3D shape.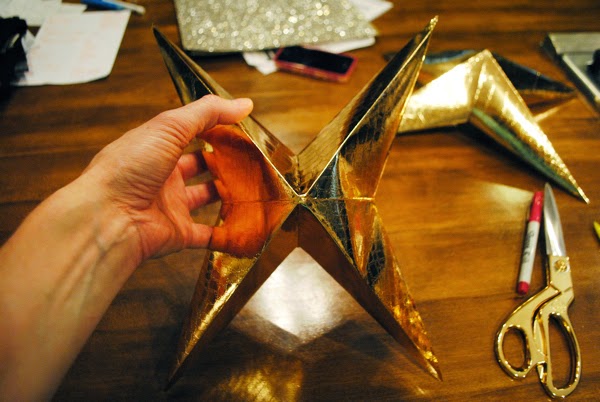 I repeated with the three remaining sheets of paper, then lined up one glitter and one croc piece so they offset each other and hot glued together at the corners where they met.  Finally, I attached the front and back pieces by putting a dab of glue on each point of the back stars (in my case the glitter ones) and pressing them together.
The assembled star has space in the middle so it slips right over the top of the tree.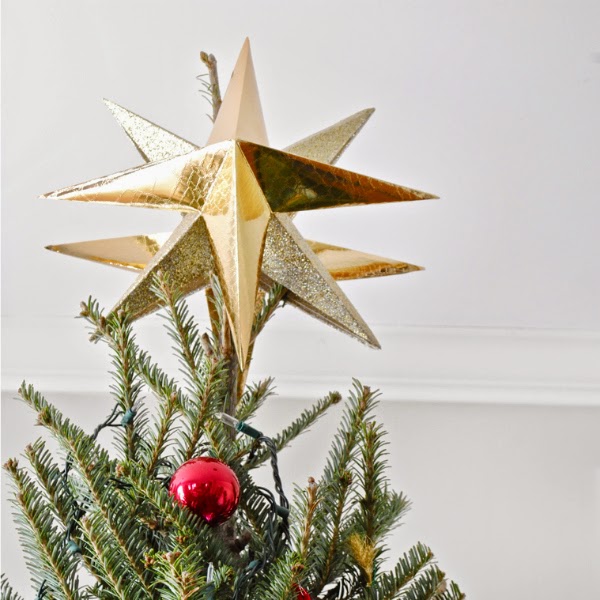 I love the classic but sort of updated look of the star and the size of it is really striking on the tree.  It adds just the right amount of polish to my otherwise free-form tree.
All in, I don't think it took me more than 30 minutes to make so it's really easy and super inexpensive – under $10, possibly even under $5 if you can get the scrapbook paper on sale!  An all around win :)

Tomorrow I'll be back to share how I made the colorblocked pom pom charms I hung with our stockings.  See you then!