After a full year of dreaming what my kitchen cabinets will look like with fresh paint, the work is finally underway.  I shared a sneak peek of the first section of cabinets getting put back together yesterday on my Instagram.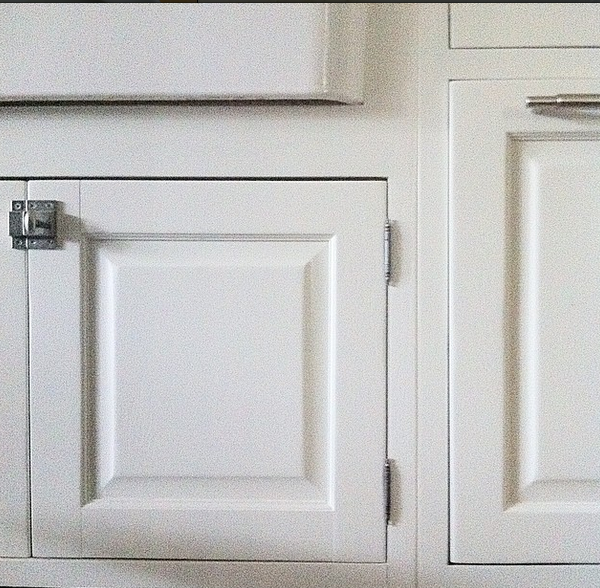 Painting kitchen cabinets is a beast of a project and I actually thought of hiring it out this time, but when it comes right down to it, I just can't fork over that much money when I know I can do it myself. The curse of the DIY spirit.  Also the blessing, I suppose, as it's probably saving me somewhere in vicinity of $5K.
Also, I'll be able to share a tutorial, with video, on how to go about slaying said beast.
And even though it's a messy, drawn-out, sort of tedious process, the transformation is kind of unparalleled.  I am thrilled with how much brighter and fresher the kitchen feels already, and I'm not even 1/3 of the way finished.
So let's talk about where things are heading.  When Scott and I bought this house about a year ago we agreed that the kitchen would remain essentially the same.  No new appliances right now, no reconfiguring, just surface updates, with the exception of opening up the wall between the kitchen and family room.  We hired that work out, and by April we had gone from this…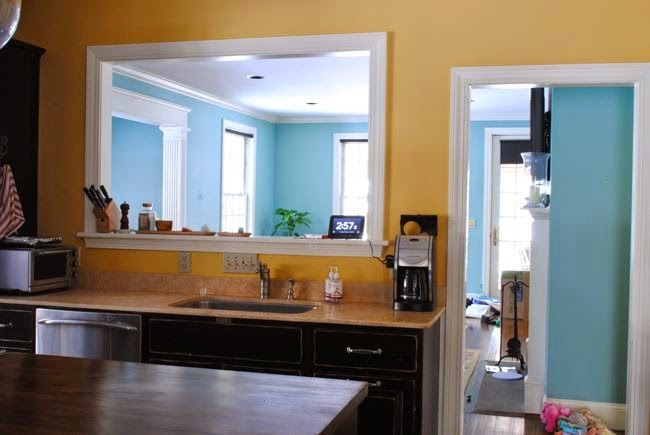 …to this.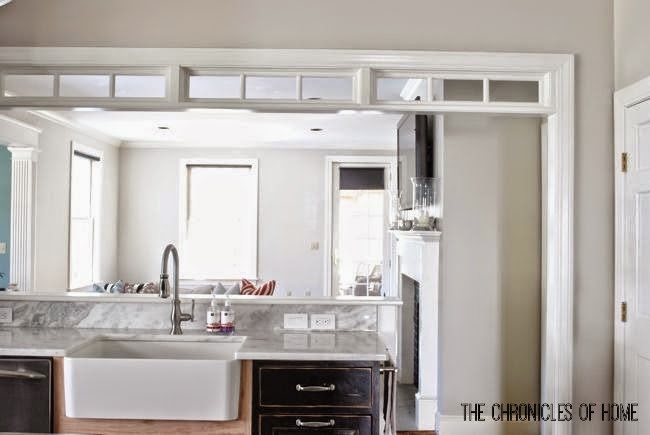 We added transom windows across the top of the opening and swapped the old counter and sink for quartzite counters and an apron front sink.  I also installed a touch free brushed gold faucet, added some shelving to the side of the fridge, and stained and sealed the butcher block counter on the island.
So I've hardly been lazing about in here, but now comes the finale, and I am soooooo excited about the plans and how it's coming together already.
Here's where things are heading.

The kitchen has three sections to it  – the part with the sink, the island, and a wall of cabinets with ovens.  So when I refer to the perimeter cabinets I mean the sink section and wall cabinets section.
I'm treating the island like its own little piece of furniture and decided to give it a different paint color and different hardware.  I already have a few brass pieces in the kitchen – the faucet and a wall-mounted paper towel holder – and I really like the mix of brushed nickel/stainless and brushed brass together in the same space.
So phase 1 is complete – the section where the sink is located.  Next up is the wall of cabinets, and the island will be the final piece.
So stay tuned!  Actual photos of my progress coming very soon…