I first spotted this Jonathan Adler colorblocked pillow over at Pencil and Paper Co. and was just instantly drawn to it. Based on the link on their site, I think it was a custom pillow that they designed on the Jonathan Adler site.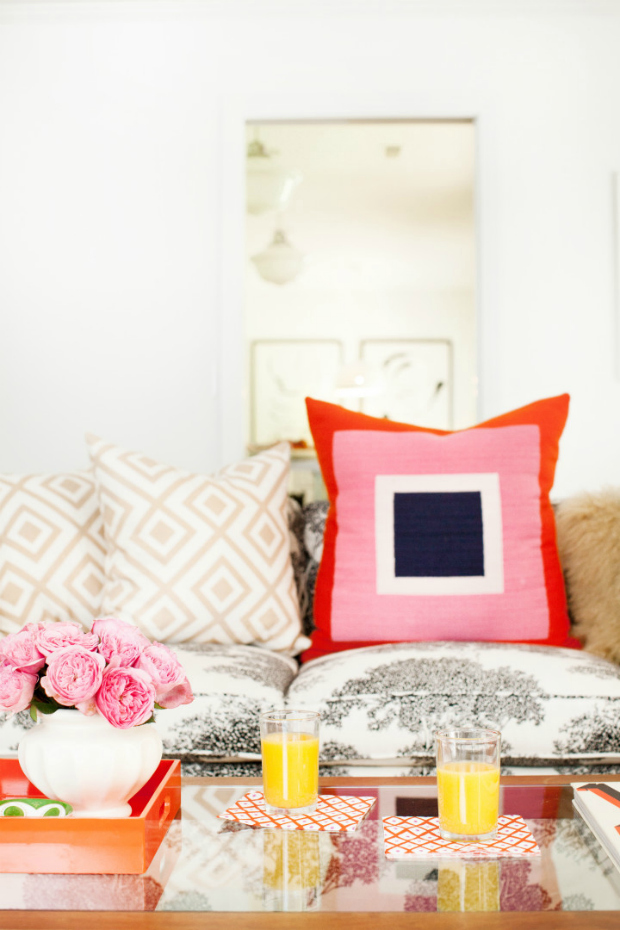 Pencil and Paper Co.
It was so simple but striking, and seeing as I'm drawn magnetically to all things pink and navy blue lately, this little pillow was speaking my love language. I knew it was the perfect piece to tie together the other beautiful pillows I was using from Lacefield Designs for my screened porch makeover.
The supplies for this project are super simple.
The process is pretty simple too – you can click HERE for a tutorial on how to sew a pillow with a zipper. Cut your fabric to size – my finished pillow was 19″ square so I cut two squares at 20″ square each.
Mix the Marine Blue and Black paints together to get a deeper navy color. I cut down a plastic cup for mixing and holding paint while I was painting.
On one of the squares of fabric measure and tape off a 5″ square exactly in the center. I actually wound up taping twice – doing it again I would cut the outer edges of the tape to make precise edges (like I did with the tape around the red paint, shown below). Press the edges of the tape down firmly – I ran my fingernail along it. This is where the paint will be going so you want the edges to be sealed really well. Measure 4″ from the outer edge of the tape and tape off another square near the outer edge of the fabric.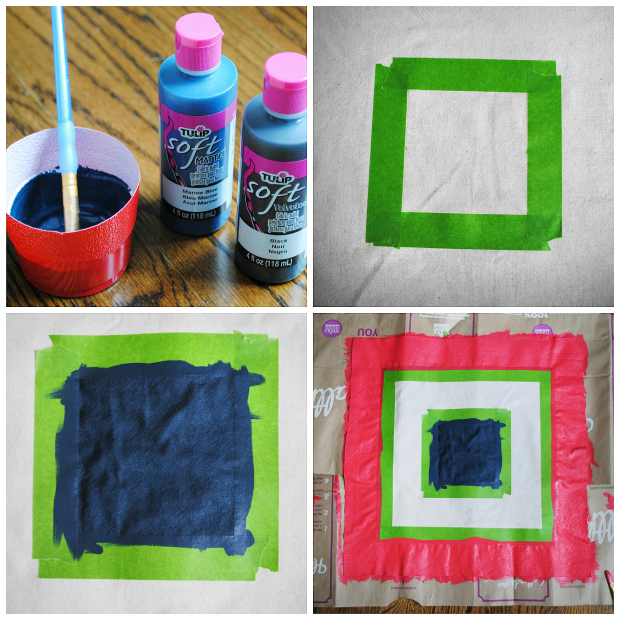 Paint the inside of the square with the Marine Blue and Black mix and paint around the outside square with Crimson Red. Remove the tape around the red paint and let everything dry.
Once the paint is dry you'll need to tape the inside edges of the red paint so it's covered while you paint the pink section. I mixed a little Crimson Red into the Petal Pink to deepen the shade, then covered the exposed fabric with the pink. Remove all the tape and let dry.
Finish sewing the pillow (tutorial HERE) then heat set by turning inside out and placing in the dryer for 30 minutes on high heat. I also chose to wash my pillow cover inside out after 48 hours to soften the paint a bit.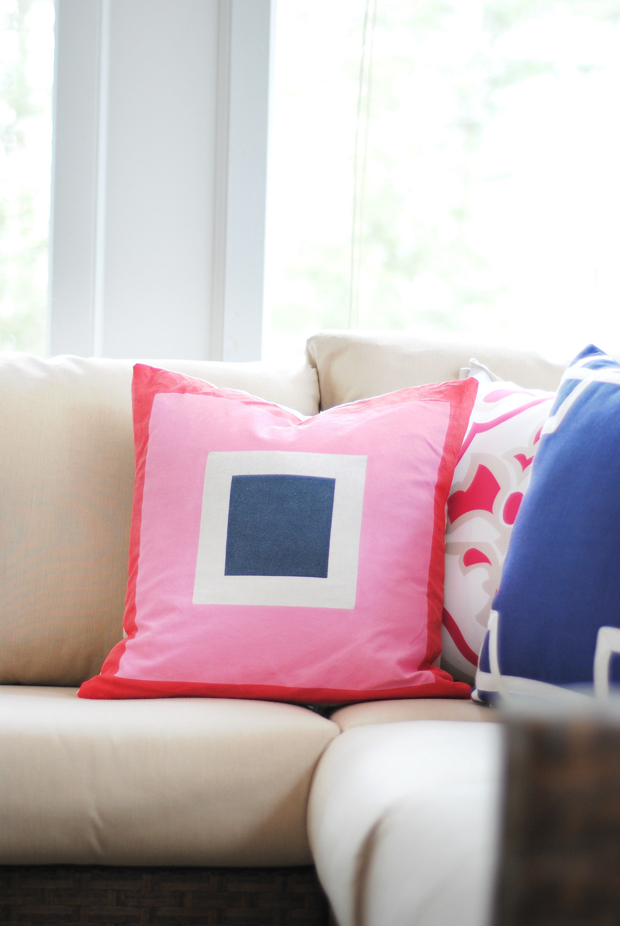 The pillow does have a slightly stiff feel, but it's similar to the feel of outdoor fabric, so this technique is perfect for an outdoor pillow.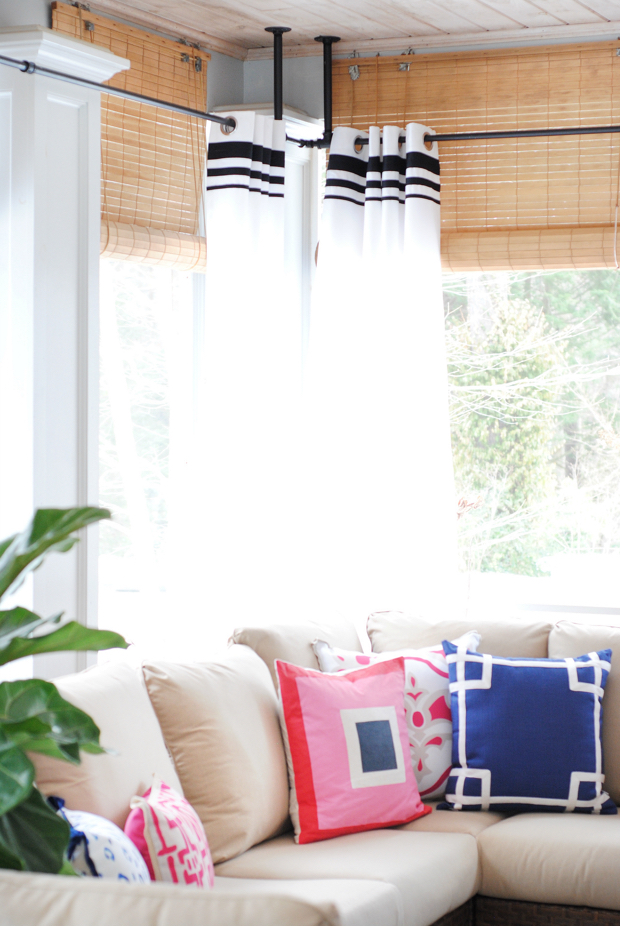 I love the preppy punch of color and how it pulls together the colors from the other pillows I used on the sofa. You can see more photos and sources for the screened porch makeover HERE and the reveal on Home Depot's site HERE.