Continuing with the DIY projects from my screened porch makeover, I'm talking today about the striped outdoor curtains I made to frame the seating area.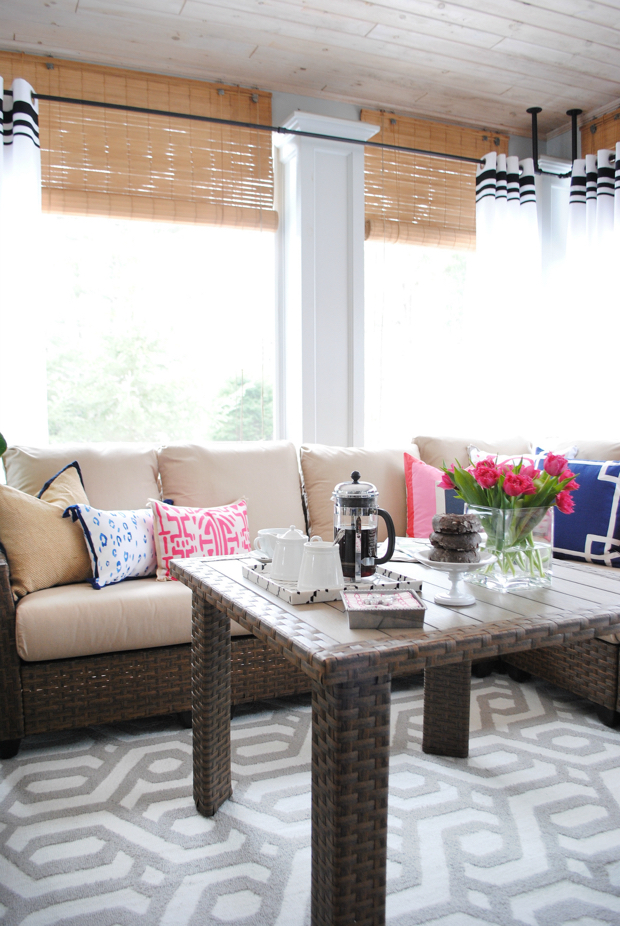 I'm using the word "made" pretty loosely here. I purchased white outdoor curtains and added the stripes using black twill tape. I've loved the look of solid curtains with appliquéd stripes for a long time and this was a great way to get the look for less.
Here's what you need.
The process is very simple but a little tedious. The instructions on the Heat-n-Bond are really straightforward – you follow the time they suggest for setting the adhesive. First you unroll the Heat-n-Bond and lay it paper side up on top of the twill tape, then press with a hot iron to attach.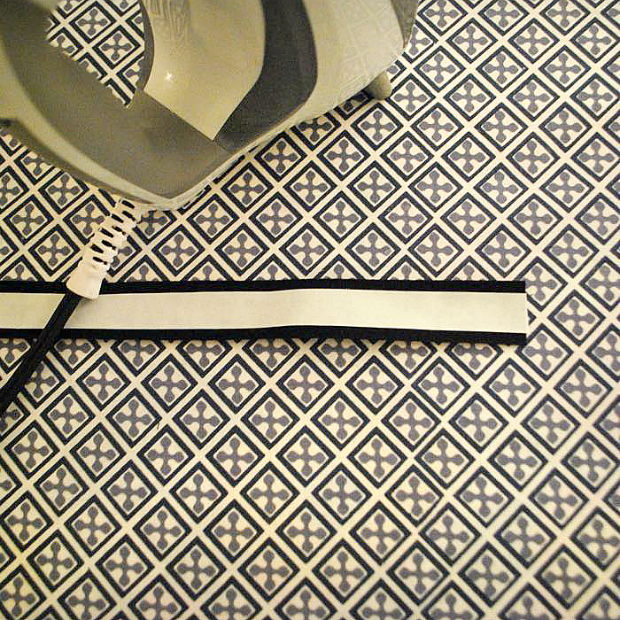 Peel off the paper backing and position the twill tape adhesive side down on the curtain panel.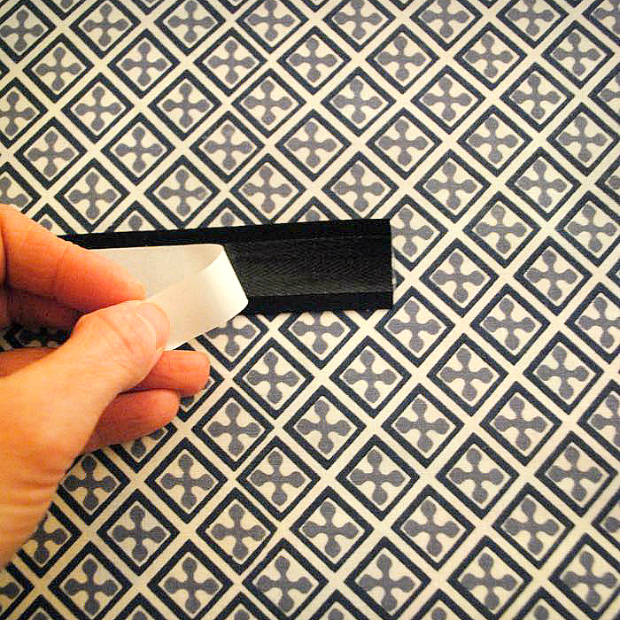 Then iron the twill tape onto the curtain. Let it dry and the tape will be attached to the curtain panel.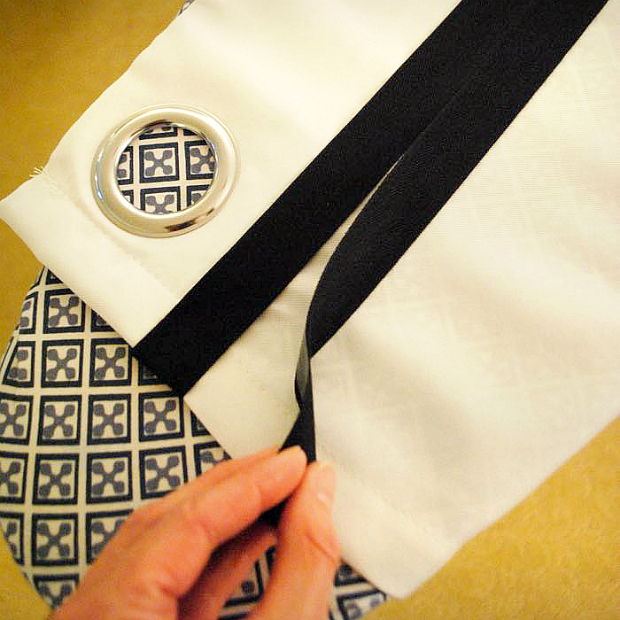 See, super simple.
But then there are the number of stripes, and that's what makes it a little tedious. I wanted a graduated look, so I did two rows of 1″ tape right next to each other with 5/8″ Heat-n-Bond under each one to make the top, thickest stripe. Then a single row of the 1″ tape with 5/8″ Heat-n-Bond. And last a single row of the 1/2″ tape with 3/8″ Heat-n-Bond. For the curtains where the top and bottom would be visible I did the graduated stripes at the top and the bottom of the panels.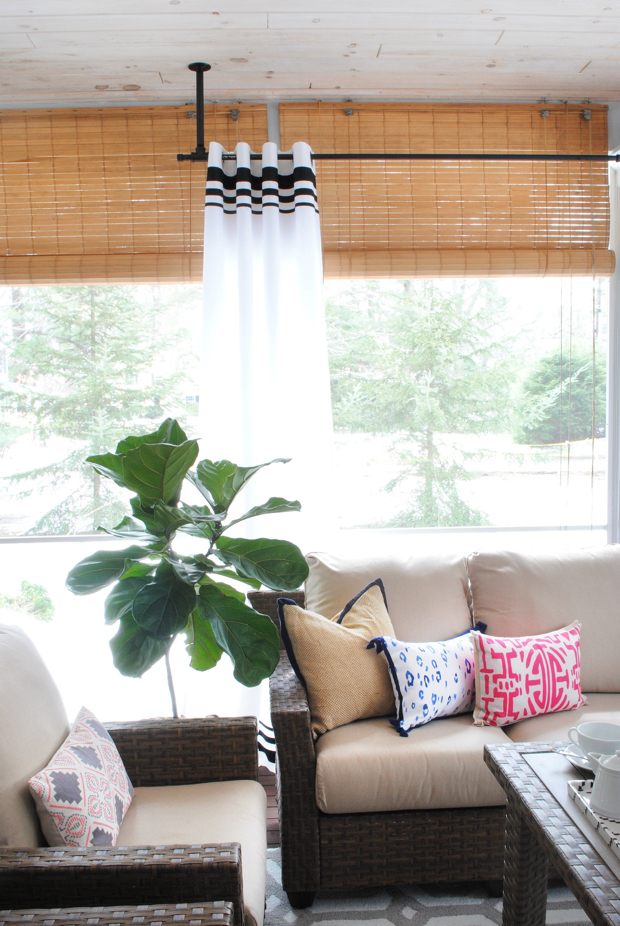 Behind the sectional, I only applied stripes to the tops.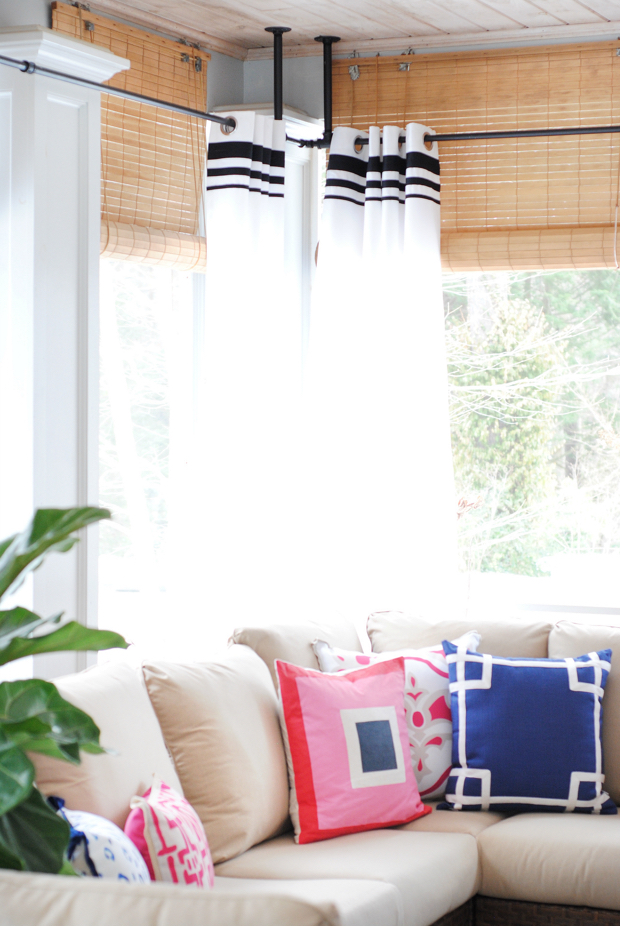 I was on the fence about adding curtains to the porch but I'm so glad I did. They add softness and glamour and a certain bit of polish the porch didn't have before. I also love the way they frame the seating area and really define that as its own little space within the porch.

You can see more photos of the screened porch makeover with a full source list HERE and a tutorial for the painted colorblocked pillow I made for the space HERE.