Incidentally, I also now can't get the song, "I Just Can't Get You Outta My Head" out of my head either.
But that's not really my topic for today. Here's a peek at some things I can't get out of my head lately. Some of them have made their way into my home/closet, some I'm still debating. But I'm mildly obsessed with all of them.
This pillow. Ahhhhh…I have actually been obsessed with it for like a year now. But I reeeaaaally think it would be the perfect spring touch on my sofa right about now. I'm actually scheming a DIY version since buying two of these full price might actually be grounds for divorce in my house.
Staying in the home realm, I will be shocked if you haven't already seen this X-bench from Target's newest Threshold line. People have been posting about it like mad. Target was offering it at 20% off last week and that plus my 5% RedCard discount brought it to just $50. I mean…if you've been around here longer than a minute you know I am all for DIYing basically anything, and I have DIYed X-benches (tutorial HERE), but I can't make them for $50 apiece. So I have two of these currently at the foot of my bed and I am really, really impressed with the quality. The navy is an even deeper color than in the photo, which I love. Target has some % off deals going on now too so check them out if you have a place for the benches. I highly recommend – these kinds of benches are awesome for easily moveable extra seating any time you need it!
Shorts weather is fast approaching where I live and for the first time in basically forever I'm not completely dreading it. I haven't talked about this on the blog but I started working out again in September after many years of spotty dedication to it following a knee injury that permanently ended my running days. As such, my thighs, while not even close to dimple free, are not making me want to wear pants all summer long this year. I'm actually finding some happiness in cute shorts and Loft's offerings are speaking my language right now. The 4″ inseam is absolutely perfect for me – 3″ is just a little too short and 5″ just a little too long. I will say these seem to be running a full size large though so I'd order down. There are lots of other colors and patterns too, these are just some of my favorites.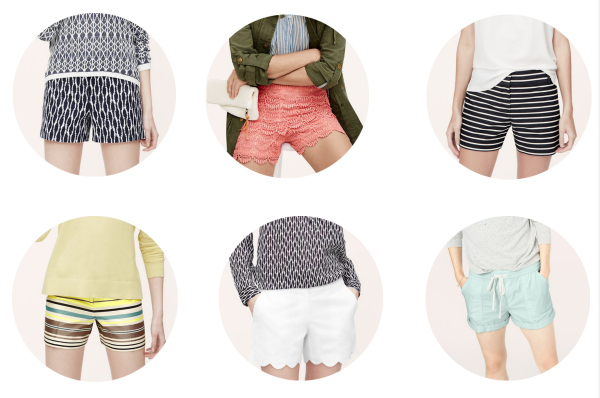 Ikat shorts | Lace shorts | Striped navy shorts
Striped multi shorts | Scalloped shorts | Mint poplin shorts
There is pretty much no color I love in clothing more than I love kelly green. So I saw this dress and fell hard fast. It also comes in red but the green just spoke to me. And when it spoke it said, "I want to come live with you."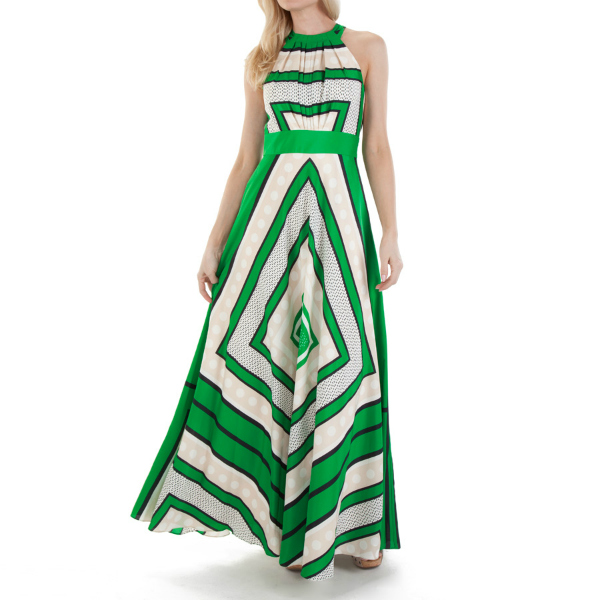 Green Geometric Maxi Dress
That's all for this (first) installment of I Just Can't You Outta My Head. More coming soon, I'm sure, as I never really have a shortage of obsessions.