Have I mentioned I'm taking part in Home Depot's Patio Style Challenge this spring? Just kidding, obviously I have mentioned it in practically every other breath since it's all I've done for the past few weeks. It was a true challenge for me since freezing cold temperatures kept me from starting until things were down to the wire, but the screened porch makeover is finished, it's all photographed and submitted, and I LOVE it. It 40º and rainy here all week so I can't really enjoy it yet but I am even more excited for porch weather now!
I don't know when it will publish yet but I'm super excited to share it with you. In the meantime, I thought I'd give you just a few little peeks. You may have noticed the new photo in my sidebar, which is kind of sneak peek #1.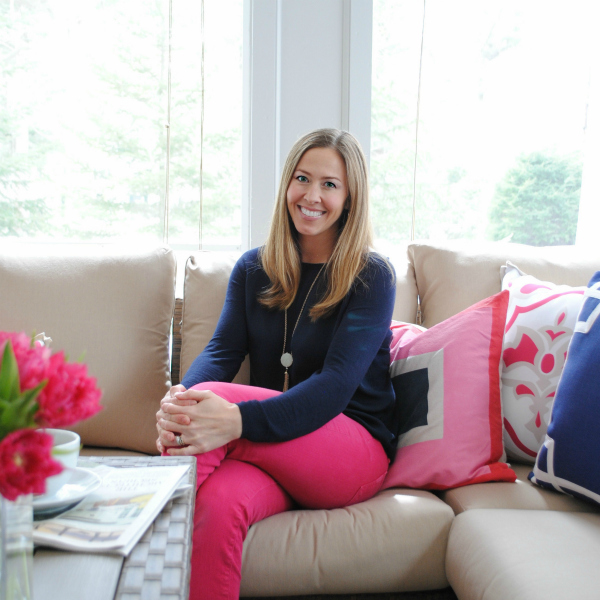 I'm not sure what has happened to me in the past year but I have definitely, definitely become a big fan of pink. Mostly the deeply saturated hue you see in my pants and the pillows above, the rugs in my entryway, and the chairs in my dining room.
Did you notice I dressed basically exactly like the screened porch? I was sitting on the sofa getting ready to take this photo, looked down, and said, "Ohhhhhhhh…" And then debated whether to change or just go with it. I obviously opted to go with it. I may not be super perceptive but apparently my taste is super consistent across clothes and interiors!
Here are a few other sneak peeks.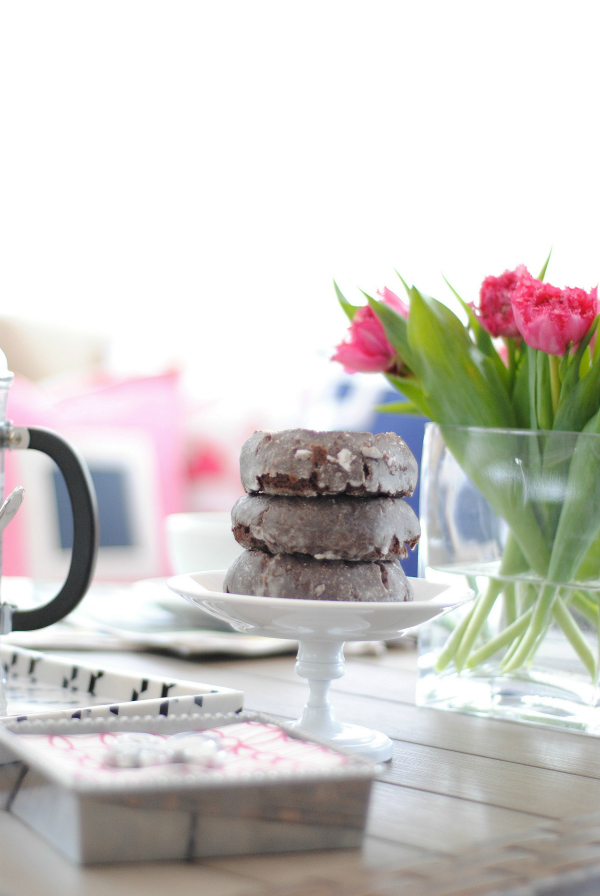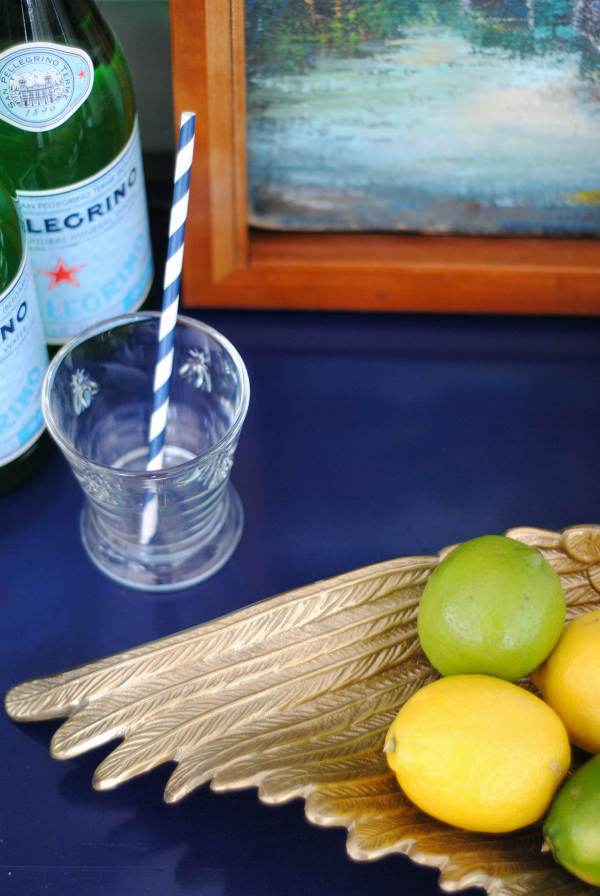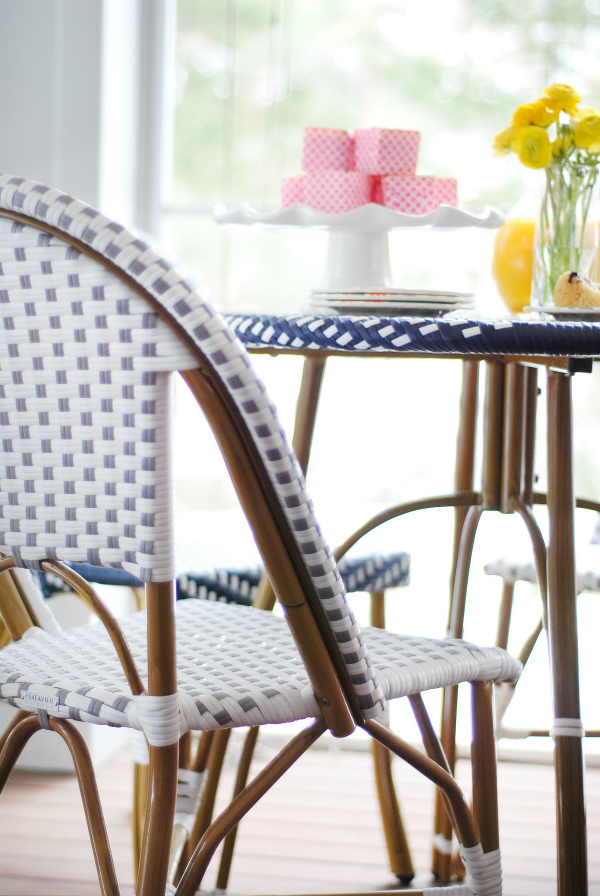 And now that real life part I mentioned in the title. Scott came out to watch for a bit while I was taking photos of the porch last week. He kind of laughed and said, "It's sort of funny how this room looks all perfect and just inside the house is a disaster." Which isn't always the case but it sure is the case sometimes.
My six year old got a strep throat diagnosis on Monday and had been super sick all of last week. It seems likely now that what I thought was a stomach virus for her mid-week was actually part of the strep infection. So while the porch was looking all light and bright and tidy, the family room on the other side of the door had rug cleaning powder all over the carpet to soak up the vomit, the sofa was missing half its cushion and pillow covers which were in the washer, and there was a faint smell of vinegar from where I tried to clean the parts of the sofa I couldn't remove to wash. The untainted furniture was strewn about the room, the kitchen counter was piled with laundry to be folded, and my hands were practically bleeding from all the cleaning and from the constant washing to try to avoid the germs myself.
I love looking at pretty home pictures. I find them inspiring and they get my creative juices flowing. And even though I know that the reality behind a lot of these (maybe even most?) is that the mess has been pushed out of the camera frame, I still have these moments where I think, "Wow, how does she keep her house like that?!"
"She" probably doesn't. We're all human and have days, weeks, whatever, where we can't stay on top of things, illnesses or deadlines or stress keep us from tidying up or cleaning toilets or folding laundry. And that is okay. It's normal. I am so (so, so, SO) excited to share my pretty porch pictures with you, but know that my reality is just like yours. At least I hope it is – if your house looks perfect all the time just don't tell me.
Now I am going to fold some laundry.