It's another video tutorial day, and this time I'm showing you how to patch cracks in the wall. This technique works for cracks, holes, or really any kind of gap that's formed in the wall from hanging things, house settling, water damage, you name it.
I learned my way around this last year after we had some water damage in the kitchen that caused big unsightly cracks to form in the wall and this year when the same leak (very unfortunately) happened again, guess what? – no crack. The method I used to fix it holds up so well the crack can't poke through again.
Follow the super easy instructions in the video and you'll be done with cracks/holes/gaps forever. They don't come back when you fix them this way, and it's really, really easy. This time I'm turning my attention to my daughter's room where there are some major house settling cracks.
Here's what you'll need as far as supplies: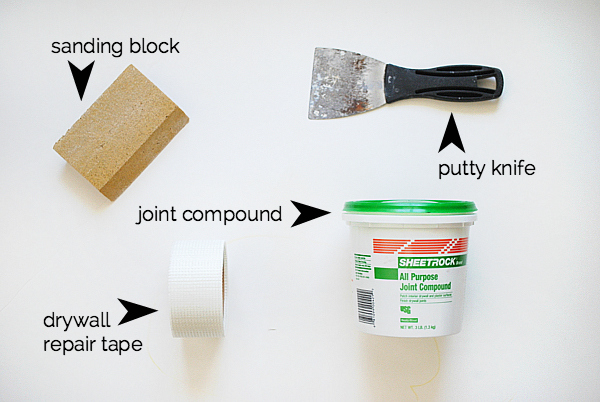 And now for the technique! The video is less than five minutes and gives you all the info you need to do this yourself – so hopefully that's a sign of how very doable this is for even a beginner in DIY.
The only thing I don't really get into in the video is the sanding process, but if you use the joint compound I recommend here, it sands
so
easily and you just go over the patched areas until they're smooth to the touch. I'll warn you though – the sanding process is a bit messy!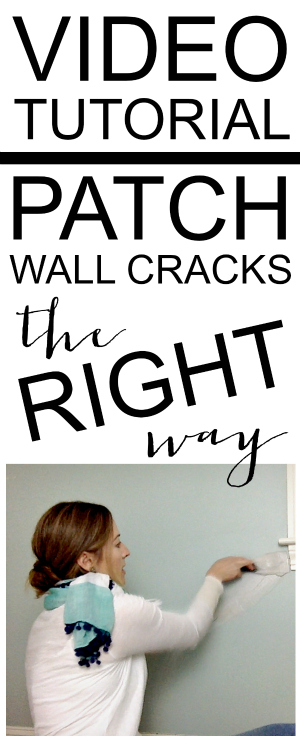 I hope this helps those of you with this issue in your house – I must have patched half a dozen cracks and holes in my daughter's room this past week and have just started on the prettiest new coat of paint. Can't wait to share it with you very soon!