Mother's Day is fast approaching – like in six days – and when CAUSEBOX by Sevenly reached out to me about helping them get the word out about their seasonal selection of socially conscious products for women, my first thought was that it would make a great Mother's Day gift.
Boxes like this aren't anything new in the sense that a surprise selection of goodies shows up at your door every few months. What is new about the CAUSEBOX is that 7% of every purchase is given back to charity (you have the option to choose the charity) and the contents are made up of products from companies that either give back generously to underprivileged communities, help provide jobs and sustainable income in underdeveloped areas of the world, raise awareness for different charitable initiatives, or empower people, help people, or otherwise make the world a better place, and are made ethically.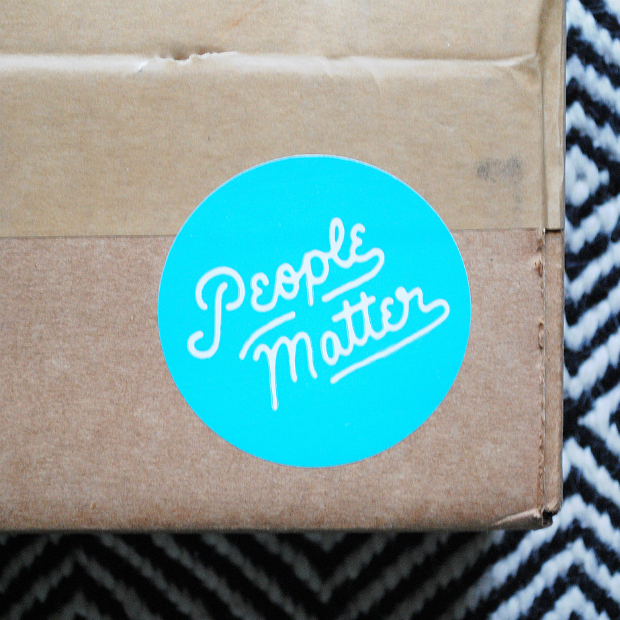 So not only do you get at least $150 worth of fun goodies for $49.95, you're supporting companies who are doing good for the world and a portion of your purchase goes directly back to charity. I love the idea of giving something like this as a gift! There's still time to order the current CAUSEBOX – CAUSEBOX02 – and have it delivered as a Mother's Day gift to someone in your life.
Here's what you'll find in CAUSEBOX02.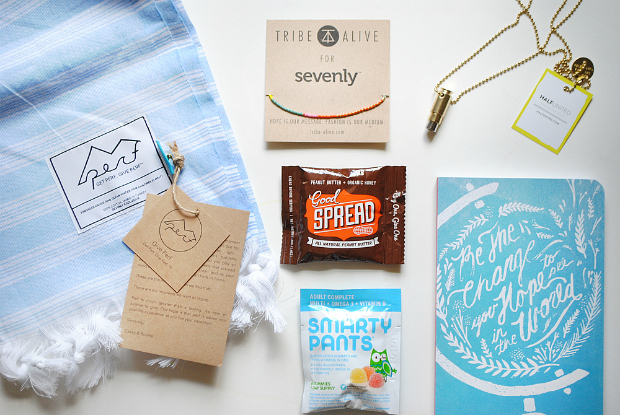 (Clockwise from left)
Turkish towel
Tribe Alive bracelet
Half United "Fighting Hunger" necklace
Be The Change journal
Smarty Pants vitamins travel packets
Good Spread peanut butter and honey packet
I have to say, I loved every single item in the CAUSEBOX02. The towel could double as a lightweight summer throw blanket. I've been wearing the bracelet around the clock since it was delivered.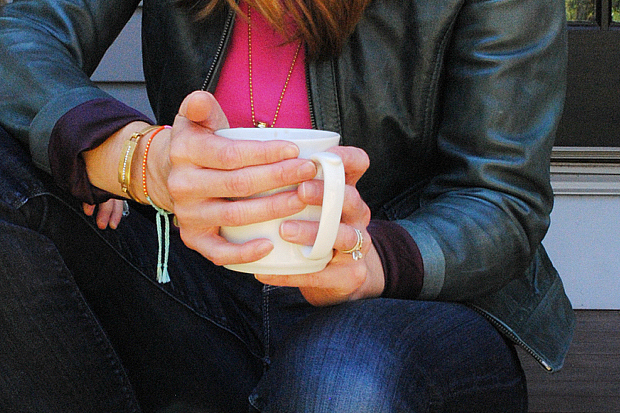 I always have use for journals – I'm such a writer – lists, tutorials, projects ideas. The vitamins basically tasted like candy and the peanut butter with honey – oh my gosh. It's my new favorite thing.
The necklace is a really interesting piece. It's made of a hand-polished recycled bullet casing, which gave me pause at first, until I read more about the company behind these necklaces.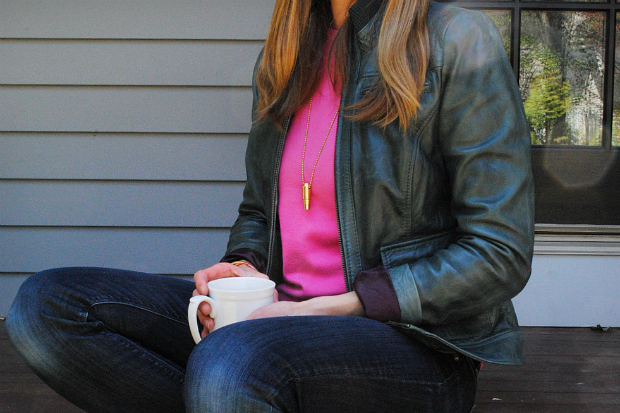 It's the most popular piece of jewelry made by Half United, which is a company that takes a strong stance against the hunger crisis. Half United donates an incredibly high amount of their profits to the fight against hunger (50%!), and the designer and founder of the company explained that the necklace is symbolic of a movement away from violence in the direction of positive change.
I really love the message behind this piece. Plus it's gold and cool-looking so there's that too :)
So while CAUSEBOX sent me this box of goodies free of charge and asked me to help them spread the word, this is a company I'm so genuinely excited to share with you and I do hope you support them and the work they're doing, whether it's by ordering CAUSEBOX02 for someone else as a Mother's Day gift or by subscribing to receive the fun yourself.
This post was in partnership with CAUSEBOX by Sevenly. As always, I only share products and companies I truly love with you.