I've been struggling for awhile with what to do on the long wall in my entryway that leads from the kitchen to the staircase. I hung an old, large framed print on the wall shortly after we moved in but the wall always felt like it needed something more.
When Snapbox, a custom printing and framing company, reached out to me about working together, I started brainstorming options for the wall in question. At first I thought I might do framed family photos but then I remembered all the scenery photos I took when Scott and I took a trip out west a couple years ago. We started in Vancouver and ended in San Francisco and saw so many gorgeous things along the way. All the photos however, except for this one, have just been sitting on my computer.
Until now.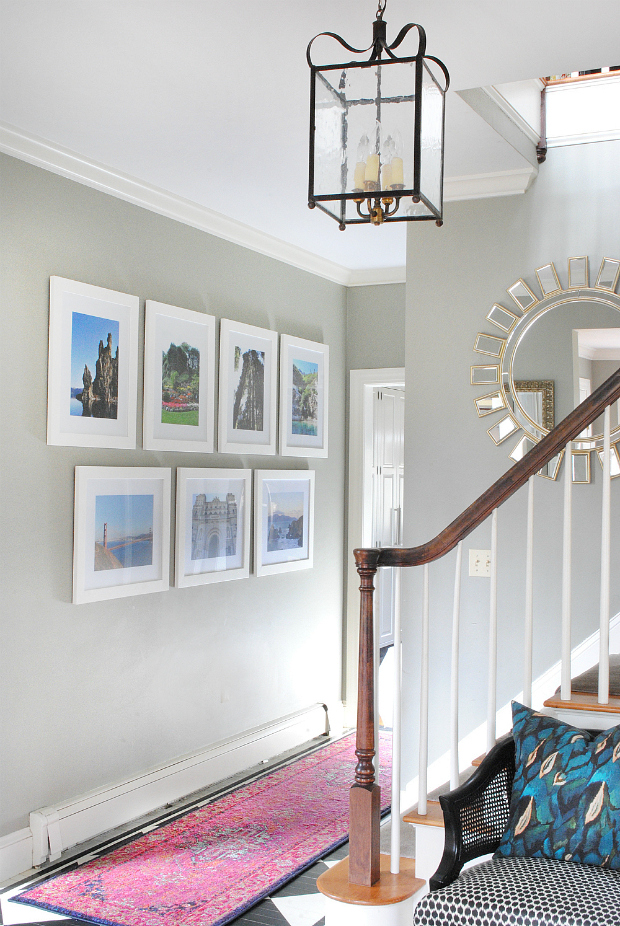 I sorted through and chose my favorite photos from Crater Lake, Butchart Gardens, Muir Woods, San Francisco, and Victoria B.C. and had them framed in clean, simple white frames.
The process of working with Snapbox was so easy – I uploaded my photos to their site, chose the size and frame I wanted, type of paper, and placed my order. They were delivered super fast – I think only 48 hours between when I placed the order and they were at my door.
I went with framed lustre photo paper and the quality is top notch. Really crisp and vibrant with a lovely smooth finish. The white border around the photo is a nice touch too because it gives the prints the look of being matted without the cost.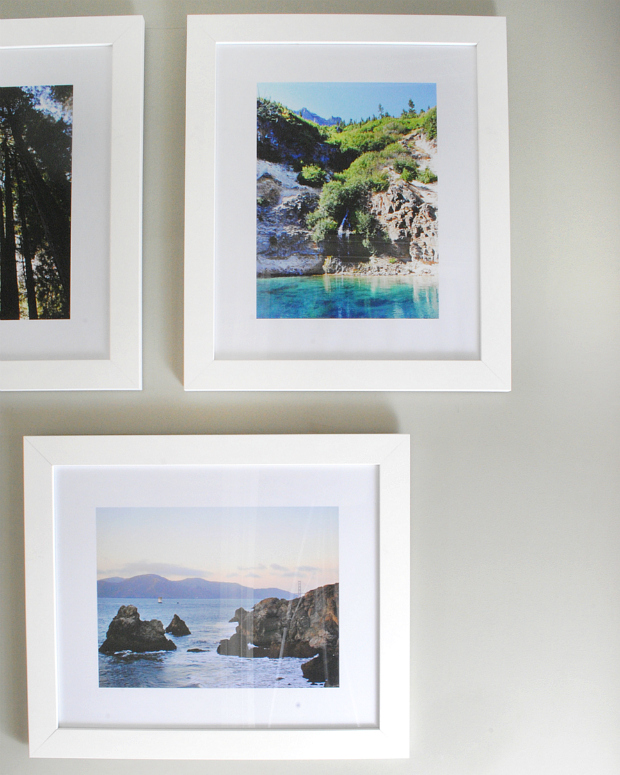 The value for quality here really can't be beat. These prints are all pretty large – 21.5″ x 25.5″ framed – and only cost $19.99 each. Can you even believe that?!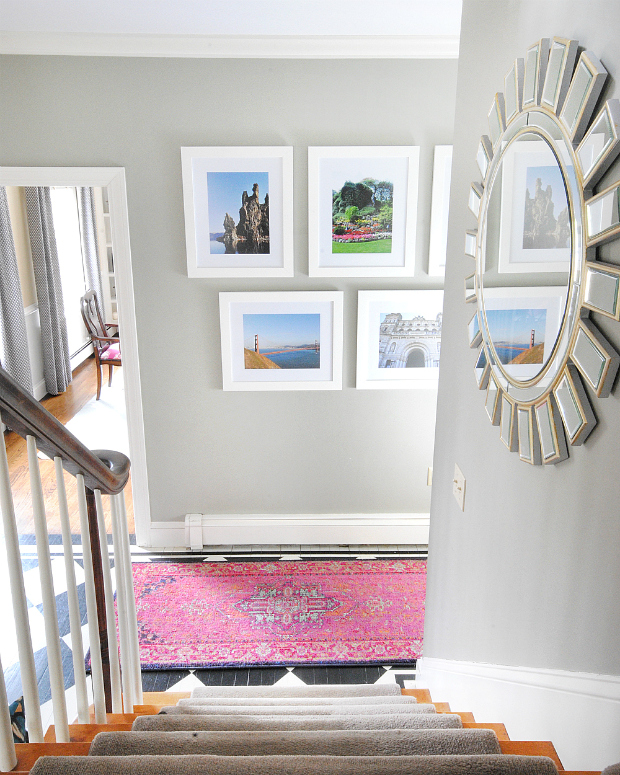 I am beyond impressed with Snapbox and would use them again in a second. Great quality, amazing value, and super fast turnaround time. Poke around on their site – there are lots of other products to check out. I really want to try their fine art paper next.
This wall finally feels right to me now, and I love that I get to see these pretty reminders of a wonderful trip every time I pass through the hallway.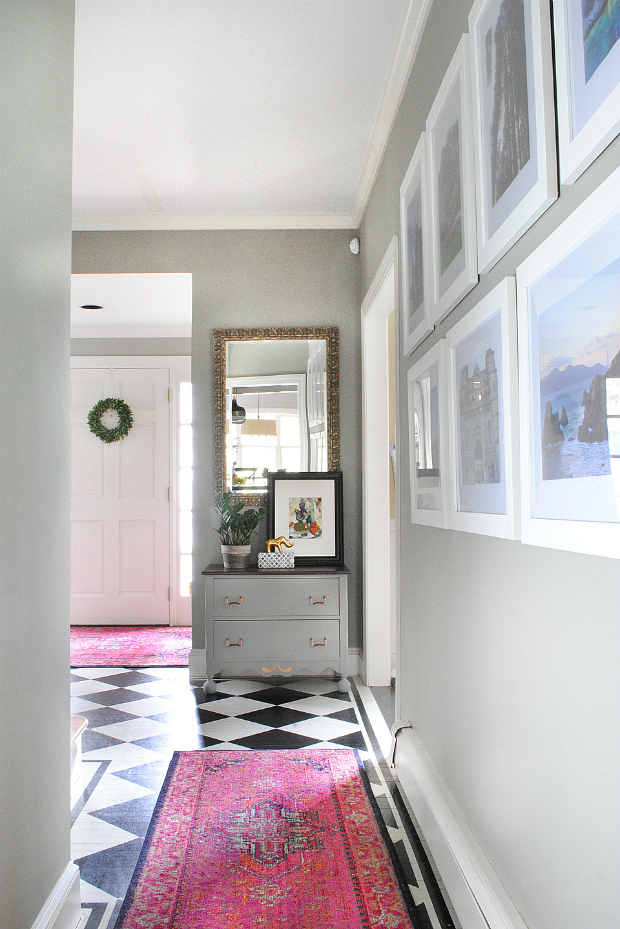 (Rugs can be found HERE!)
A few of my friends showcased some different products from Snapbox and I just love what they did. Check out their posts for more ideas of how to use Snapbox products:
Gallery Wrapped Canvas
Floating Frameless Vintage Patent Art
Large Scale Banana Leaf Prints
This post was sponsored by Snapbox. All ideas and opinions expressed are sincere and my own. As always, I only share products I truly love and use myself!