I've been crushing on decorative ladders for quite some time now. Not library ladders, which you see anchored to tall bookcases (and which I also think are awesome) but ladders leaned against a bathroom wall holding towels or against a living room wall cascading with pretty throw blankets.
And of these decorative ladders, the ones that I love the most are those made from bamboo poles. So I just went ahead and made one :)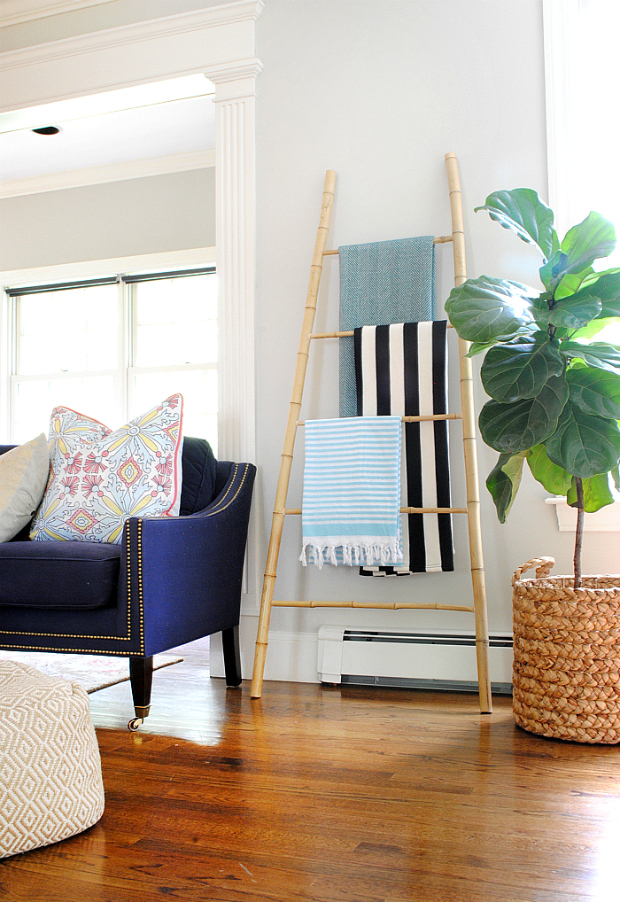 The hardest part was finding the large bamboo poles for the sides of the ladder, but a friend suggested trying a garden center and that's where I finally tracked them down after a few dead ends.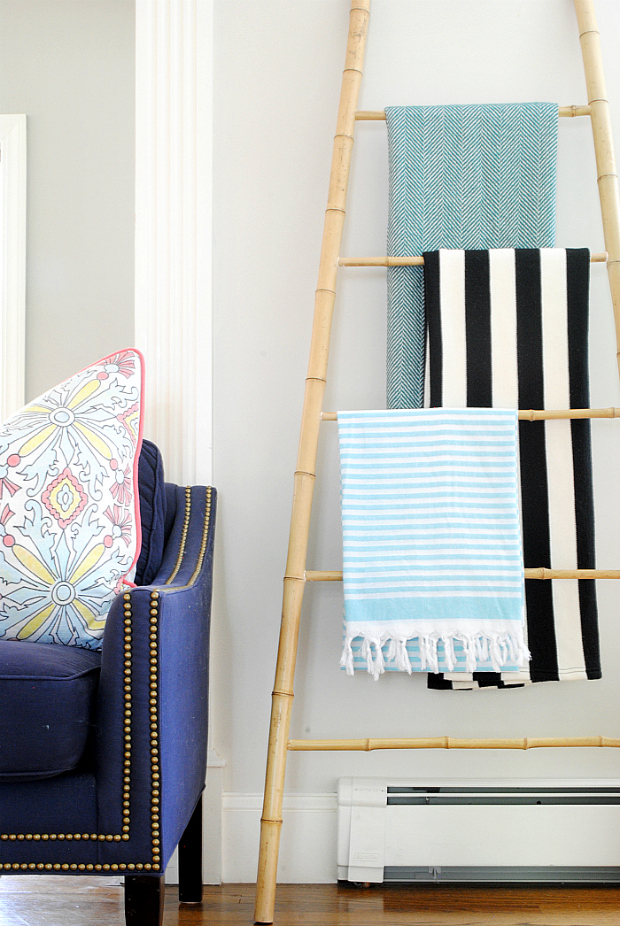 They're super affordable – each pole was around $6 – and the whole ladder itself cost under $20 to make. I initially thought I'd paint it glossy white but once I had it together I really liked the natural bamboo color so decided to keep it bare for now.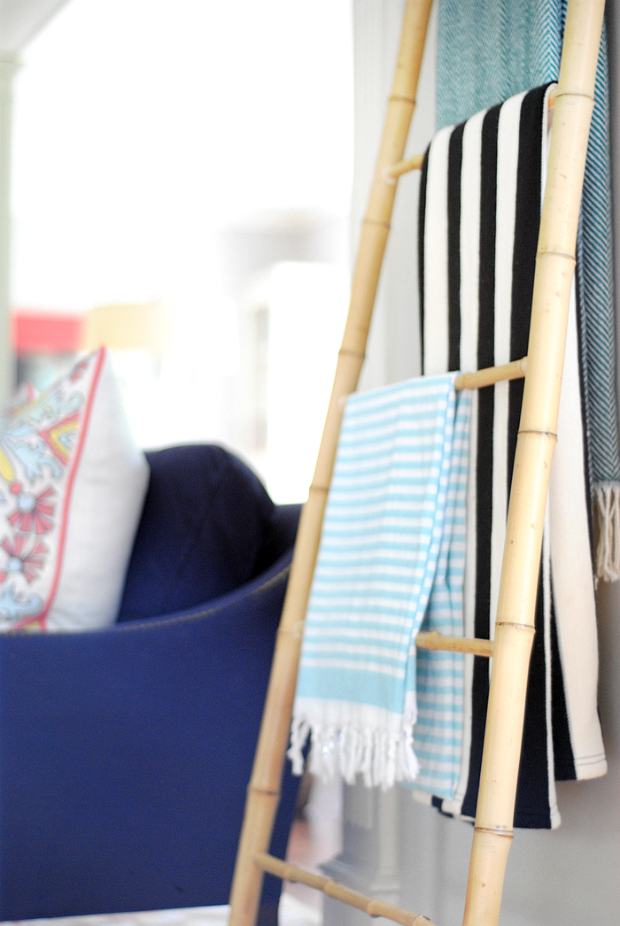 You can get all the details on how I made this bamboo ladder in my latest article for EHow, found HERE.