I scream, you scream, we all scream for…gelato! This chocolate hazelnut gelato has been on my "recipes to try" list for almost a full year now.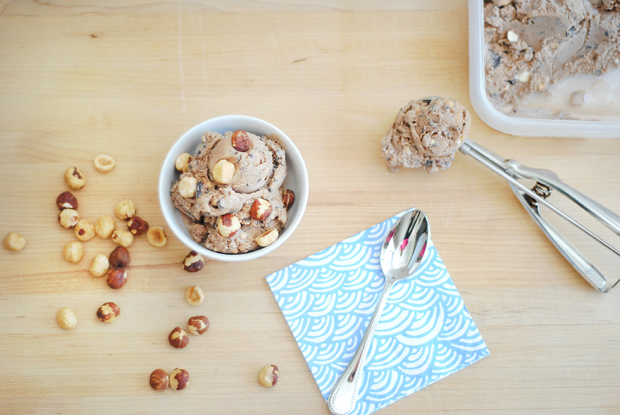 We spend a week every summer at my parents' beach house in Bethany Beach (you can read more about and see photos of my favorite beach town here and here) and there's a little ice cream shop in town that has the most amazing gelato. My favorite last summer was the chocolate hazelnut and I ate a lot of it while we were there. I couldn't wait to get home and try to recreate the recipe…but then it was fall and didn't really feel like ice cream weather…and here we are a year later and I've just gotten around to it.
But, oh, it was worth the wait!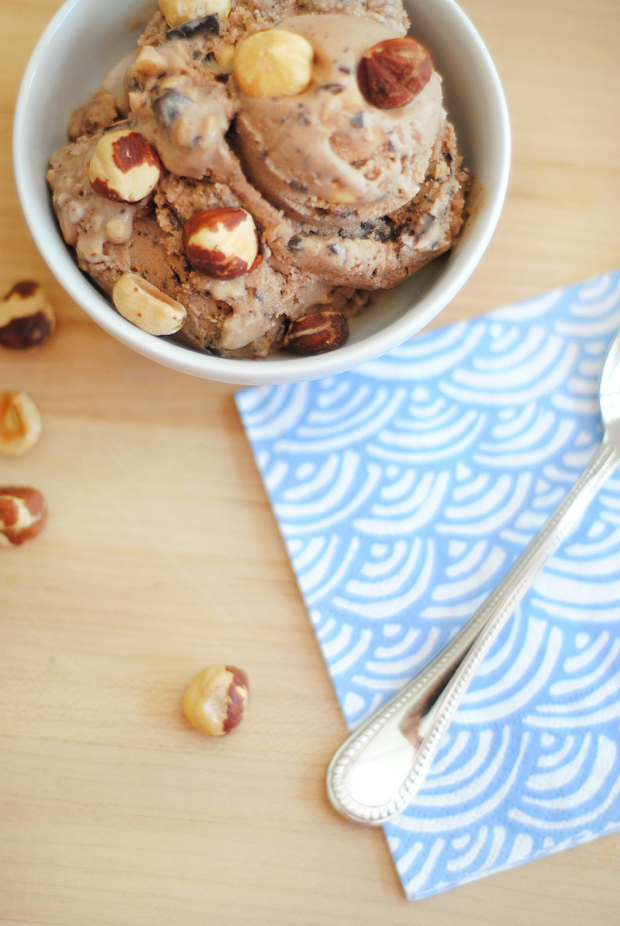 Nutella has gained huge popularity in the United States in the last few years and this is like a bowl full of crunchy frozen Nutella. Except better. So much better. I actually don't buy Nutella because of the artificial ingredients – it makes me mad that they choose to use artificial vanilla instead of real.  WHY??? There are lots of all natural versions out there though – Whole Foods carries a chocolate hazelnut spread and Trader Joe's has a great chocolate almond one that would work here too. Amazon carries lots of varieties if you don't have either store nearby.
I like a little crunch in my ice cream and gelato so I added a few hearty handfuls of chopped hazelnuts and chunky dark chocolate shards to the mix, but if you prefer a smooth texture you can omit those and still get beautiful, rich chocolate hazelnut flavor.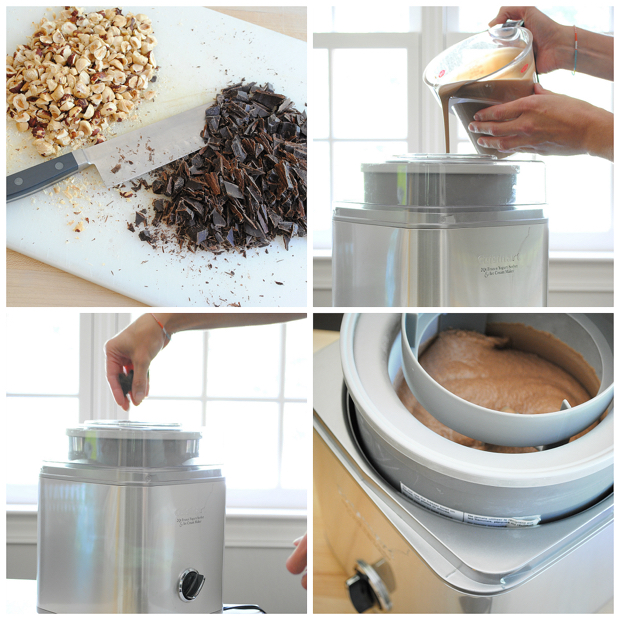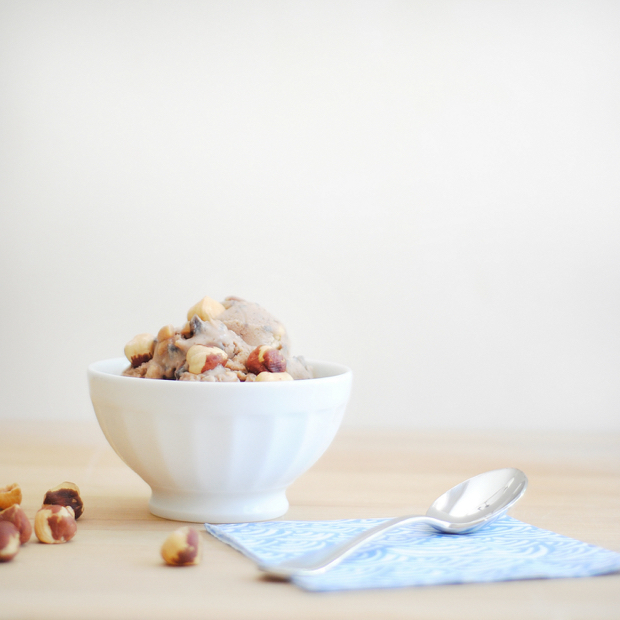 Chocolate Hazelnut Gelato
Creamy and rich chocolate hazelnut gelato with big chunks of toasted hazelnuts and shards of chocolate hidden inside!
Author:
Jennifer Bridgman
Ingredients
3 c. milk
¾ c. chocolate hazelnut spread
4 egg yolks
½ c. heavy cream
½ c. granulated sugar
pinch of salt
1 c. hazelnuts, toasted and coarsely chopped
5 oz. dark chocolate, coarsely chopped
Instructions
Combine milk and chocolate hazelnut spread in a medium saucepan and stir over medium heat for about 5 minutes, until some bubbles form at the edges.
Meanwhile, whisk egg yolks, cream, sugar, and salt in a medium bowl.
Ladle some of the hot milk mixture into the egg mixture, whisking vigorously the whole time. Repeat another time or two then pour the entire bowl of egg mixture into the hot milk mixture, whisking continuously. (The constant whisking ensures that the eggs don't scramble.)
Cook over medium heat 5-7 minutes, whisking frequently, until the mixture thickens to the consistency of thin pudding.
Transfer to a bowl, let cool slightly, then press plastic wrap directly on the surface and chill several hours or overnight.
Once cold, pour into an ice cream maker and process until softly frozen (a little softer than soft serve ice cream). Add the hazelnuts and chocolate and continue to process until thick and frozen. Transfer to a freezer-proof container with a lid and freeze until solid, several hours or overnight.
Gelato is best served slightly softened so let it sit on the counter for a few minutes before scooping for authentic texture. Or just eat it right away if you can't wait!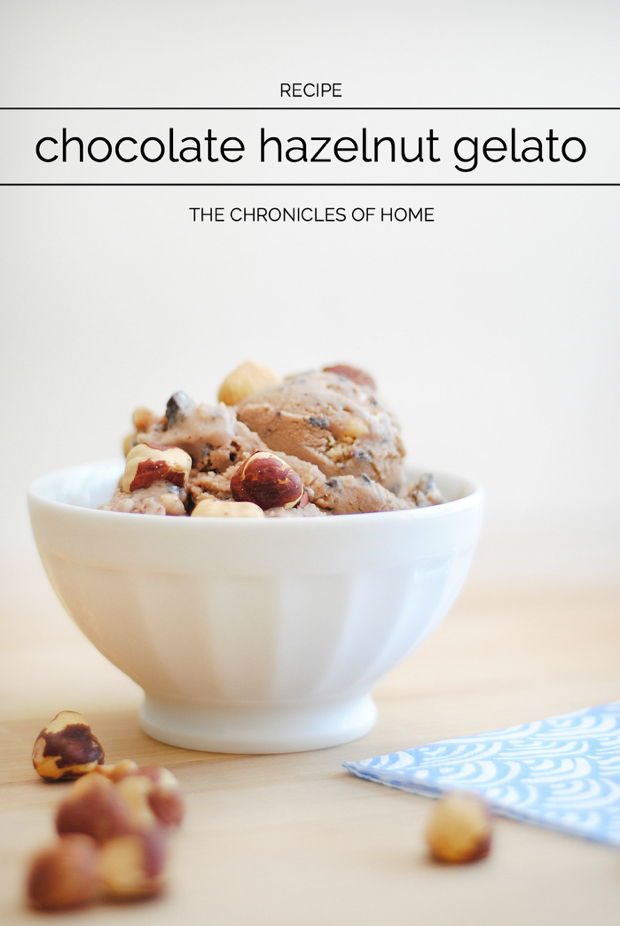 Check out some of my other frozen treat recipes!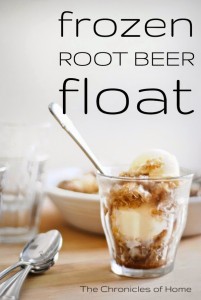 Frozen root beer float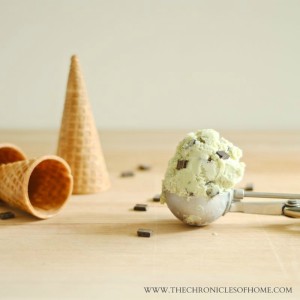 Fresh mint chocolate chip ice cream