Happy Friday! I'm putting together a new series here, similar to one I did a few months back, but now called "Four Favorites Friday." Just a fun little collection to start off the weekend and inspire your weekend meals, projects, or shopping! It might include recipes I've tried or want to try, fashion odds and ends that I have my eye on, are on sale, or that I've recently purchased and love, and things for the home or spaces and projects that have crossed my eye the past week. Hope you enjoy!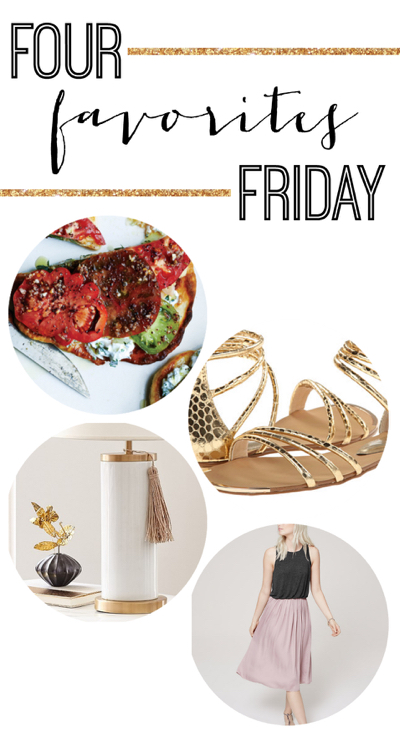 I love when each month's Bon Appetit magazine shows up in my mailbox. I have standby meals that I make time and time again but I'm always looking for new ideas and inspiration for food. I love to eat things that are different and new to me – it keeps me interested. This flatbread topped with smashed chickpeas, a cucumber yogurt sauce, and fresh tomatoes was really, really good. Easiest bread to make ever – no yeast! – and you fry the flatbreads in olive oil a couple minutes per side while you prep the other parts. We had this for dinner with steaks on the grill but I would happily eat just these for a meal!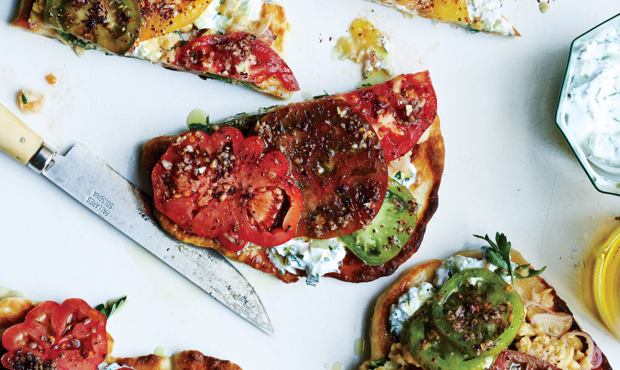 Falafel-spiced tomatoes and chickpeas on flatbread
While the rest of the country is dreaming of boots and sweaters I am clinging to summer with every bit of strength I have. I wear boots and sweaters for a good eight months of the year so I keep sandals on these tootsies every last minute I can! I love how these sandals walk the line between dressy and casual and have a vague gladiator vibe to them. I've been wearing them with skirts, dresses, shorts, pants…everything!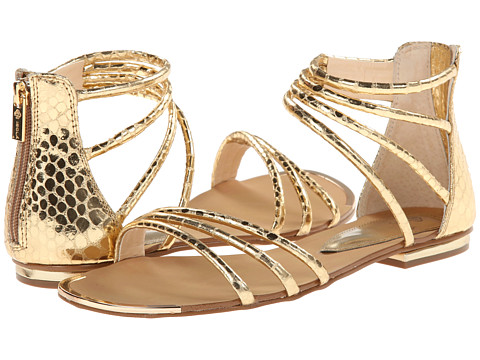 Gold gladiator sandal
This dress had me instantly – the knit top, easy elasticized waist, flowy skirt. And even though I am not planning my fall wardrobe yet as mentioned above, I think this dress will transition perfectly from summer to fall. Apparently everyone else loves it too though because it is currently sold out in tall and regular sizes. There's full stock in petite though and I will say this – I tried the regular and tall sizes and the waist hit at the same spot on both – the only difference was the length of the skirt. It's a midi length skirt anyway so I think a petite size would work for anyone other than those with a very long torso. Oh AND you can get it for 40% off right now! I'll likely wear it with a brown belt, like this one.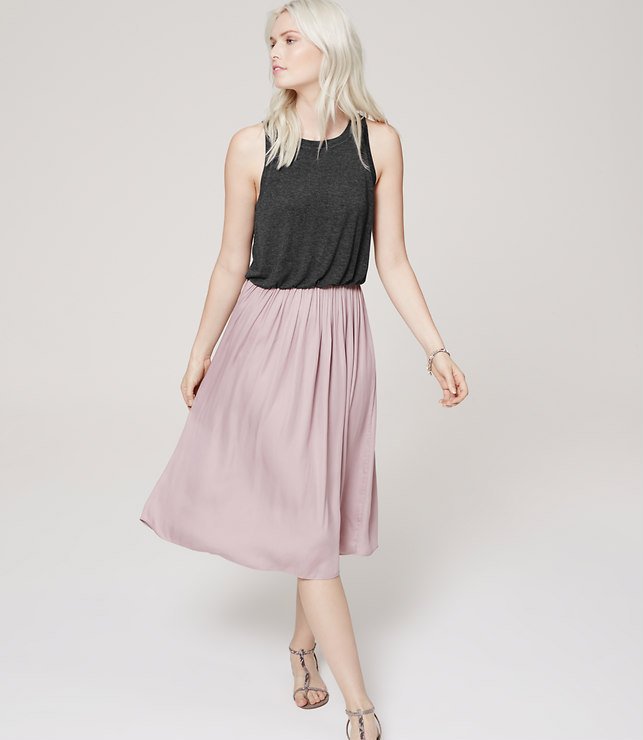 Duet dress
Someone give me all the tassels! I don't know what happened to me but it's like a magic spell came over me and I suddenly want to tassel all of my home accessories and clothing. I love the simplicity of this lamp but mostly I love the tassel. And it's from the unlikeliest of places…Pottery Barn Kids. Don't rule out kids home stores for beautiful pieces. I'm a little mad at PB Kids right now though – I was all set to buy the Gemma dresser for my daughter's room and then they raised the price on the white almost $400 over the weekend. Ugh!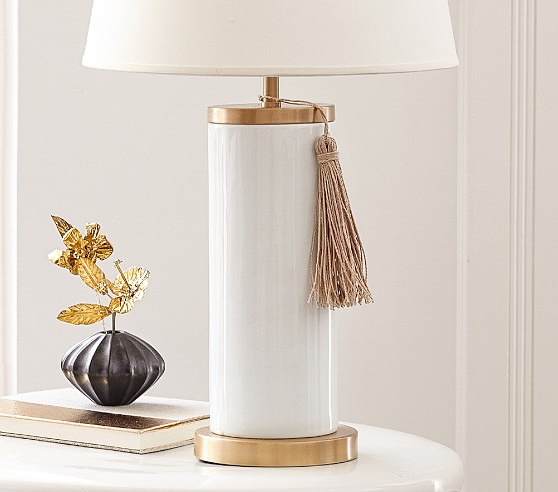 Tassel lamp base
Hope some of these give you inspiration for the weekend – who's ready to make some tassels?!