Let's talk about rugs today. But not just any rugs. An exquisite collection of handmade rugs that walks the line between traditional and contemporary absolutely perfectly. They feature classic patterns reminiscent of conventional Oriental rugs but punchy color palettes that make them decidedly modern. For me, these updated traditional rugs are pure perfection.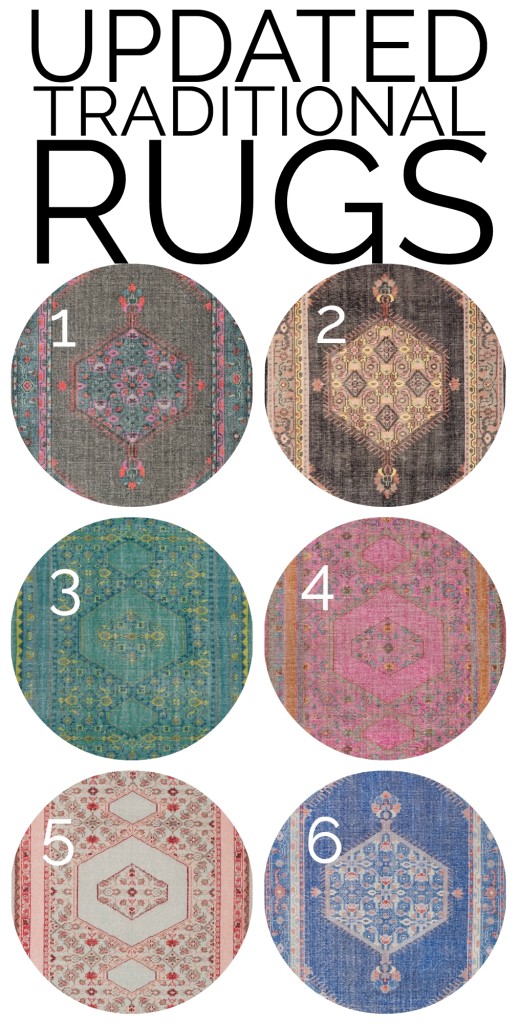 If I had to choose a single rug to represent my overall decorating style, it would be one of these. I love classic, traditional silhouettes and patterns in decor but with some kind of updated edge, and I just adored this collection the second I laid eyes on it. All six of these rugs are part of the 100% wool, handmade Surya Zahra collection and every one of them are on sale right now for 49% off at Rugs Direct. FORTY-NINE PERCENT, you guys! AND – yes, there's more – if you click the Rugs Direct ad in my sidebar you'll get ANOTHER 15% off.
Let's take a closer look at my top picks from this collection.
It's probably no surprise that this beauty caught my attention. Dark blue, black, with pops of pink and red…it's speaking my love language in a big way. In fact, this gorgeous rug will be joining the party in my house very soon…stay tuned for more details!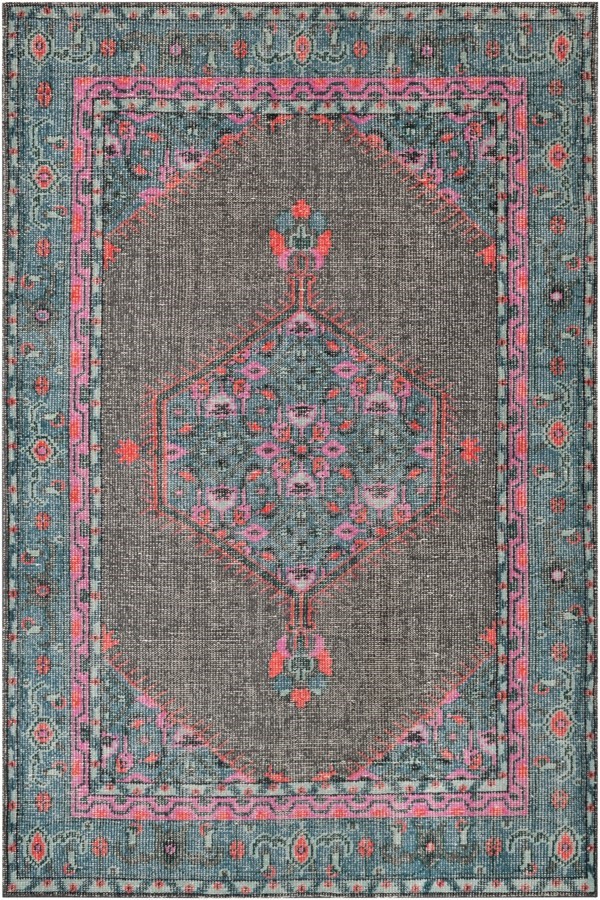 source
The colors in this rug feel effortlessly chic and sophisticated to me. The dark gray-brown, warm yellow accents, and peachy pinks are a timeless palette. I also love that the colors and patterns here would disguise dirt like a boss – great as an entryway rug or in a house with children and pets.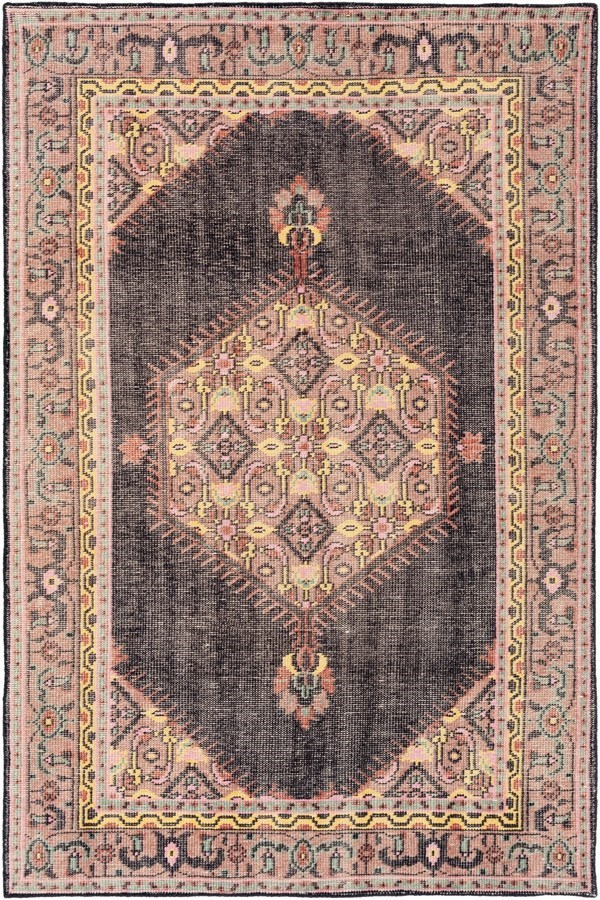 source
This teal beauty with gold and lime green accents could go preppy as easily as bohemian. The colors would make a gorgeous statement in an otherwise neutral room.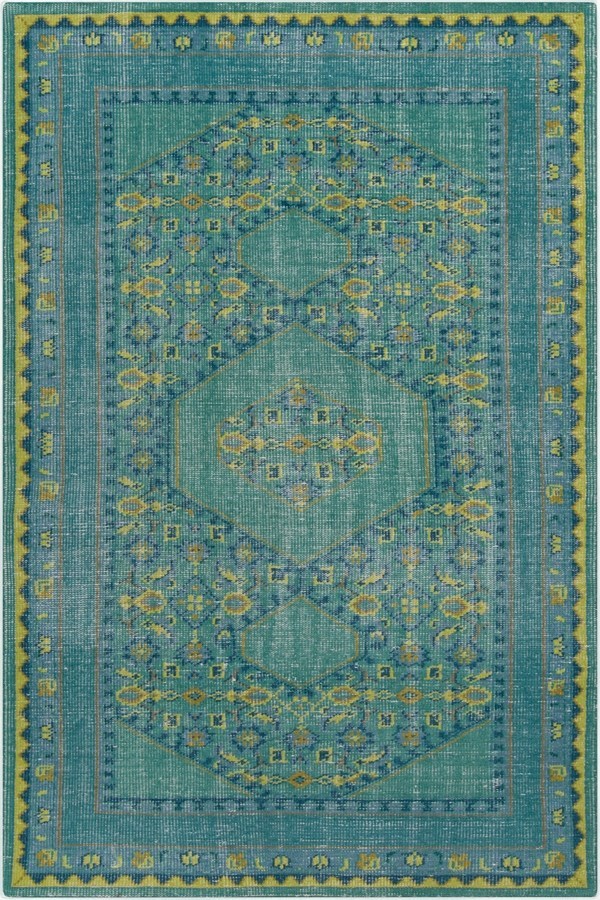 source
This rug feels like a faded vintage rug suited to any room in the house but with that vibrant pink, I just can't help but picture it in a girl's bedroom.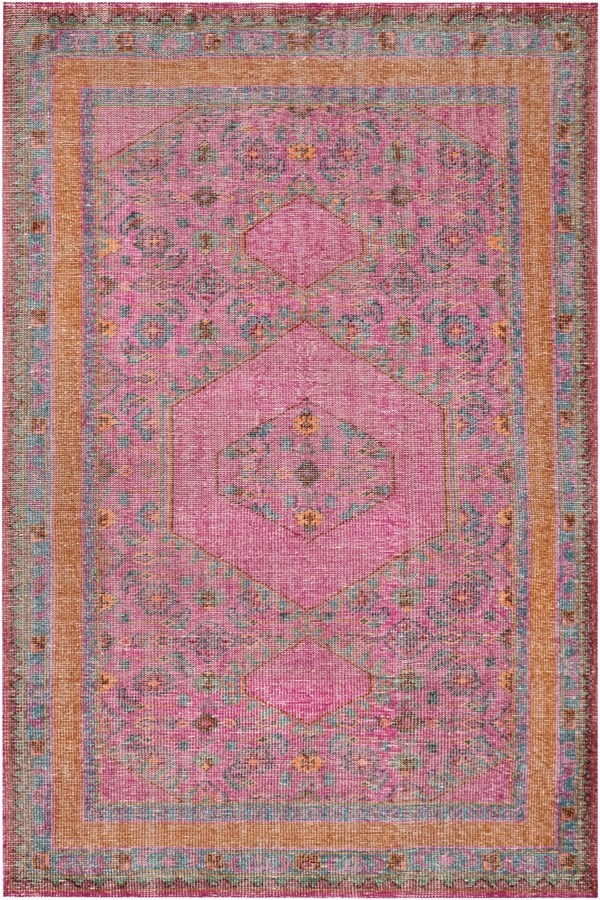 source
The coral and pale gray tones in this rug would be so dreamy in a bedroom – as much at home in a little girl's nursery as in a sophisticated master bedroom.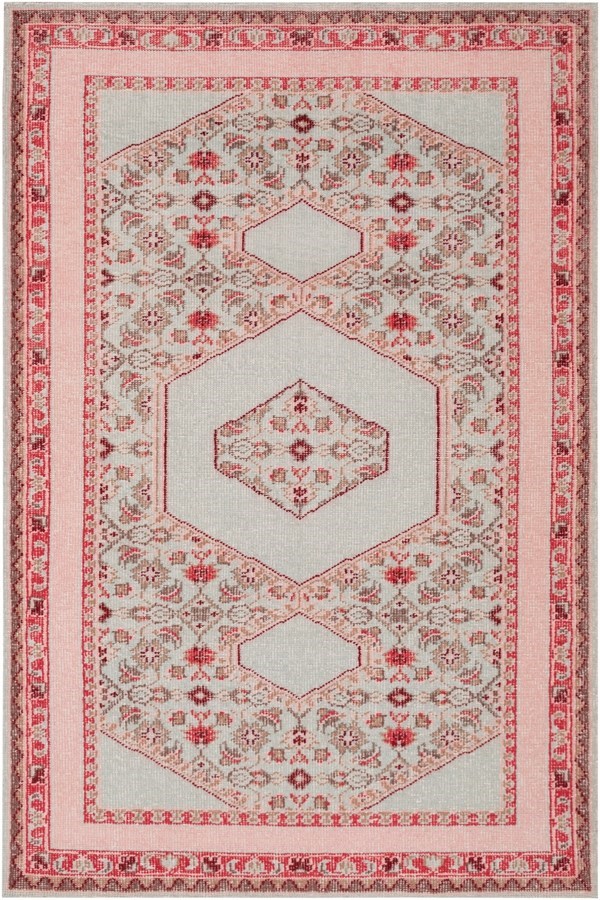 source
This classic blue would be stunning in a living room and the shade of cobalt reminds me so much of traditional blue and white pottery. I'd love to see this rug in a room with a blue and white pottery collection to echo the shades in the rug.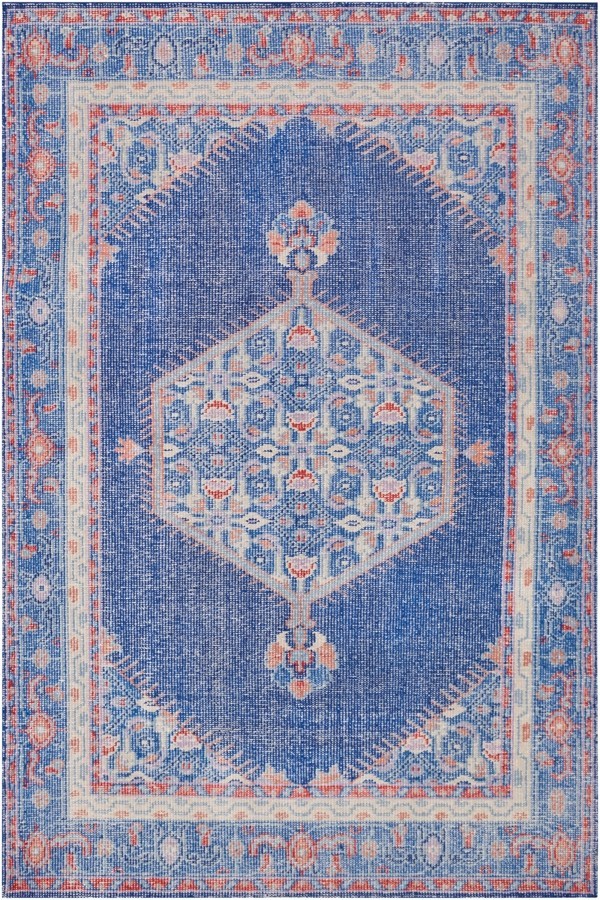 source
Do you love these rugs as much as I do? Where can you see one in your house? And don't forget about that amazing sale – 49% off all of these right now as part of Rugs Direct's Labor Day sale, which is still going on, PLUS an additional 15% if you click the Rugs Direct ad in my sidebar!! Amazing savings on absolutely breathtaking rugs.
This post is sponsored by Rugs Direct. As always, I only share products and companies I'm sincerely passionate about. All ideas and opinions are my own.