Well hi there! You might recall that I started a little series called Four Favorites Friday right before I went on vacation at the end of the summer. I took a little hiatus from it while I was away but I'm back with four more favorites this week from the worlds of food, fashion, and home decor. Some might look like odd choices for early fall but read on and I'll tell you why they made my list this week.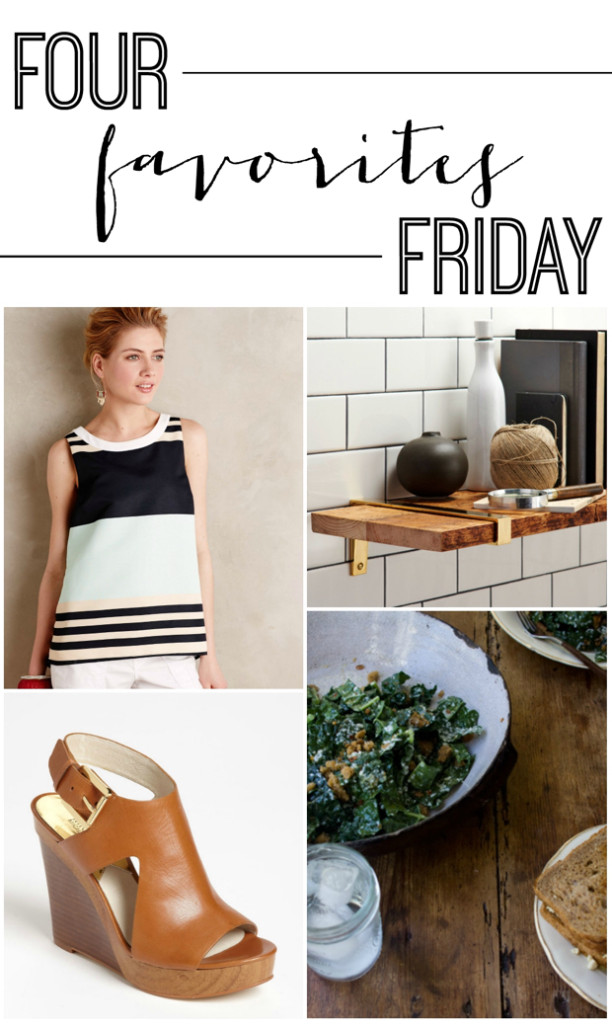 You know I love stripes, right? LOVE them. This shirt may look summery the way it's styled in the photo but I just picked it up (on sale!) and it looks great with black leggings or jeans for fall. And you just have to pop over and see the back. I love this shirt from the front but the back might be even better. The sizes are a bit picked over but I've found they restock daily as returns come in, so check back if you don't see your size. It also comes in a pretty floral version.
You guys. These shelf brackets. In brass. If I hadn't already added shelving to my kitchen I would be snapping these up in a hot second. And perhaps the best part is that all you need to add shelves to the brackets are some wood stain and inexpensive boards from the hardware store – 1x8s for the small brackets and 1x10s for the larger size. I can see them in the kitchen, bathroom, home office, a bedroom…basically anywhere :)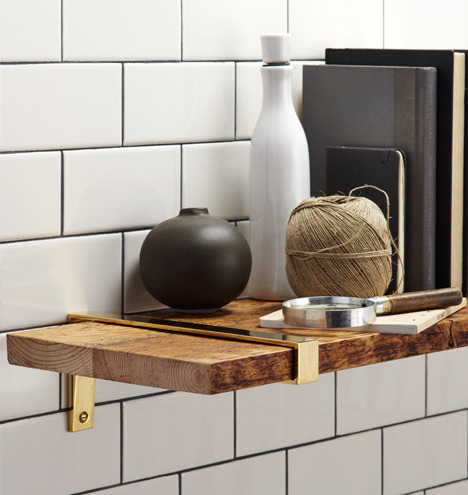 Small brass shelf brackets
Large brass shelf brackets
Are you tired of hearing about kale salads? A few years ago they were the HOT NEW THING but I think they can kind of seem like old news now. However. We have a veritable hedge of kale growing in the garden and I have been turning mountains of it into this kale salad. It's incredibly simple but so incredibly delicious too. I eat it for any meal and snacks in between and it holds up superbly well in the fridge. Really, really good and worth making. The delicious simplicity of it has made me fall in love with kale salads all over again.
A sandal? For fall? Yes! THIS sandal is the shoe I have been looking for my whole life but didn't know it until I found it. It's the perfect mix of bootie and sandal and the color goes with absolutely everything. I think it actually works with every single thing in my closet. If you've ever felt like you needed a transitional shoe for summer to fall and again for spring to summer, this is the shoe you have been waiting for. And it's currently on sale and available in almost every size!
That wraps up this week's favorites. Thanks so much for stopping by today – I'll be back on Monday talking about some of my favorite rugs right now. Hope you have a wonderful weekend!