Hey there! Welcome to this week's Four Favorites Friday, where I share four things that have caught my eye this week in home, food, and fashion. Ready for this week's good stuff? Let's go!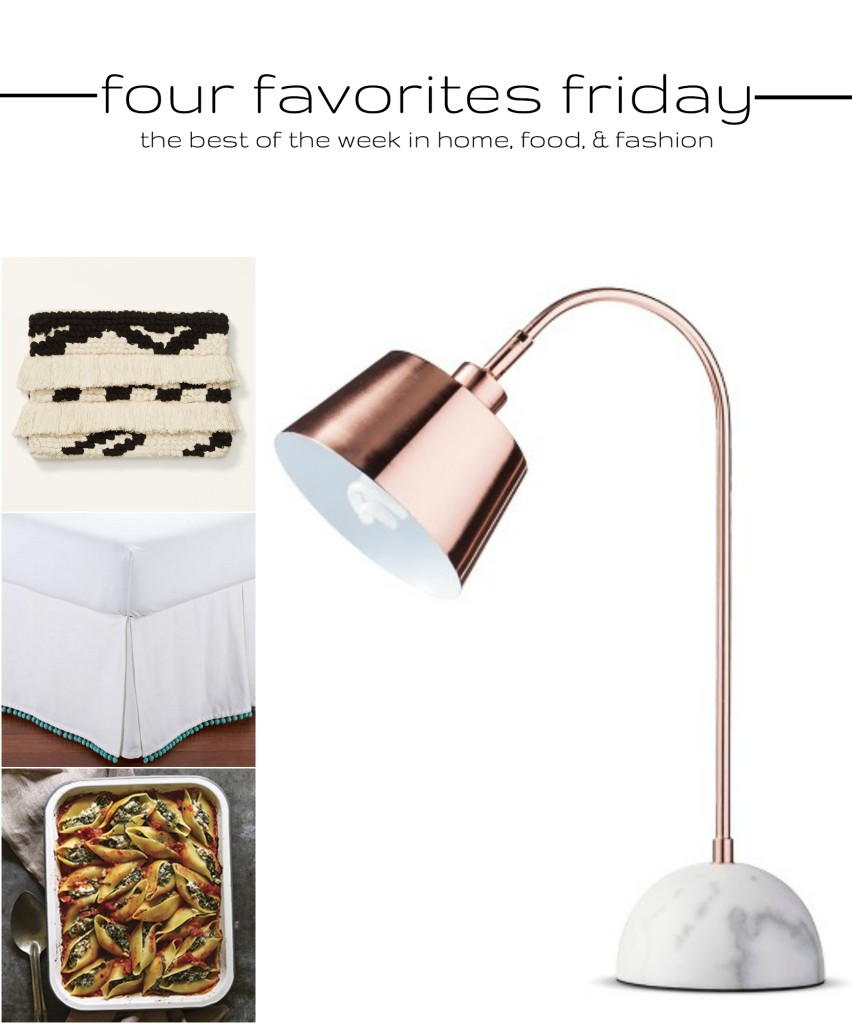 I fell for this copper and marble lamp hard the first time I laid eyes on it, and there may be a little revamp of my desk area happening in the next couple of weeks. I don't know…I think this beauty may be just the thing to round out the new look. Plus it's 10% right now with code FALL.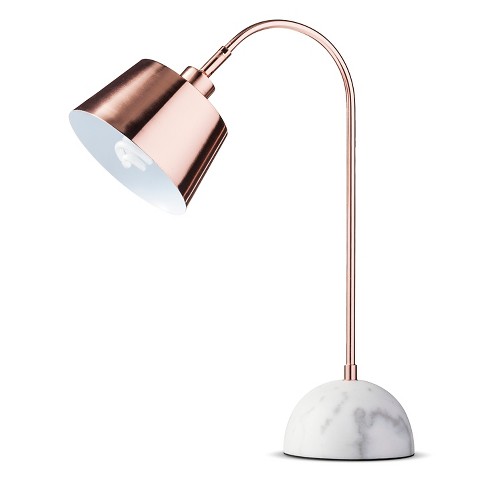 Copper and Marble Task Lamp
I don't think I could have been more frantic or grabby when I spotted this clutch last week. I love the texture and the fringe, the simple black and white will go with everything, and the size is nice and generous for a clutch. The thick weave makes it feel just perfect for fall and winter and it'll dress up or down beautifully. This baby came home with me on the spot.
I've been sort of vaguely on the lookout for some new bedskirts for my guest room (which, incidentally, is a sorely neglected spot in my house). Problem is, most bedskirts are just SO PLAIN. And yet I don't want something flashy either – no ruffles, no pattern, just classic but with something interesting to it. But I didn't know what that something was…until I came across this pom pom trim bedskirt. It hits all the right notes with its simple, tailored shape and the little bit of pizazz from the pom poms. It comes in aqua, navy, and gray and there's even one with black pom poms that is currently on sale! So now the only problem is figuring out which one I want to get…
I've has this stuffed shells recipe on my to-try list for a few weeks and finally got around to making it this week. YUM. I used kale from our garden instead of the chard in the recipe and it was so good.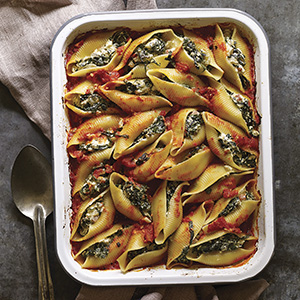 Ham and Chard Stuffed Shells
That's it for this week. Hope you all have a happy weekend. I'll be doing some fall decorating to get ready for a fall home tour here on the blog next week. I'm still figuring out which direction I want to take my fall decorating this year – what would you like to see?