Hi there! Blogger Stylin' Home Tours fall edition is in full swing and today is my turn to share how I've added a little fall style to my house. If you're joining me from Rain on a Tin Roof, hello and welcome! I'm a modern traditionalist when it comes to my house and am drawn to updated classics in just about everything. Come on in!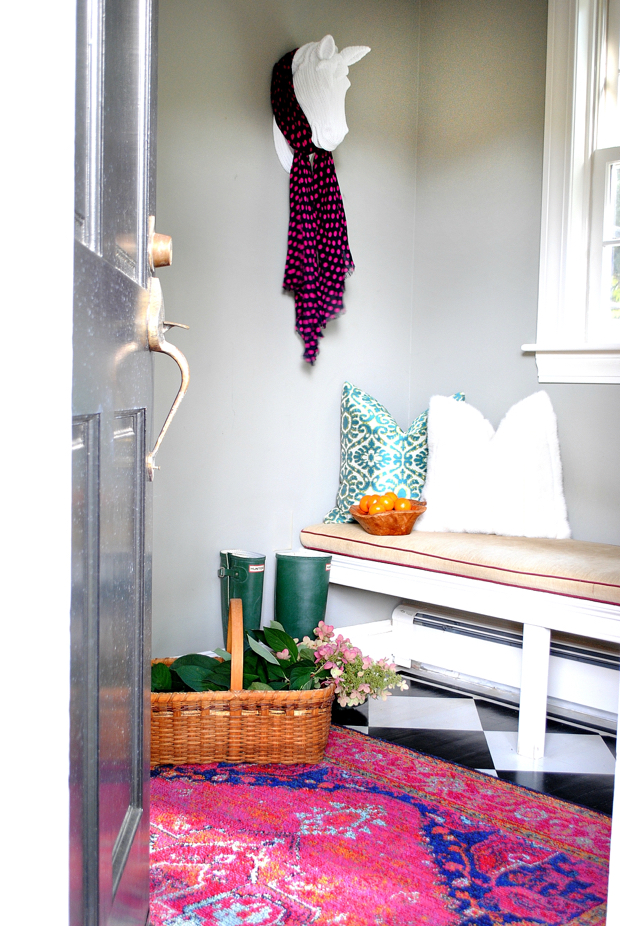 Let's start in the kitchen. I like to keep my kitchen counters clear as much as possible but I do love staging the console table along the one wall with touches of seasonal decor.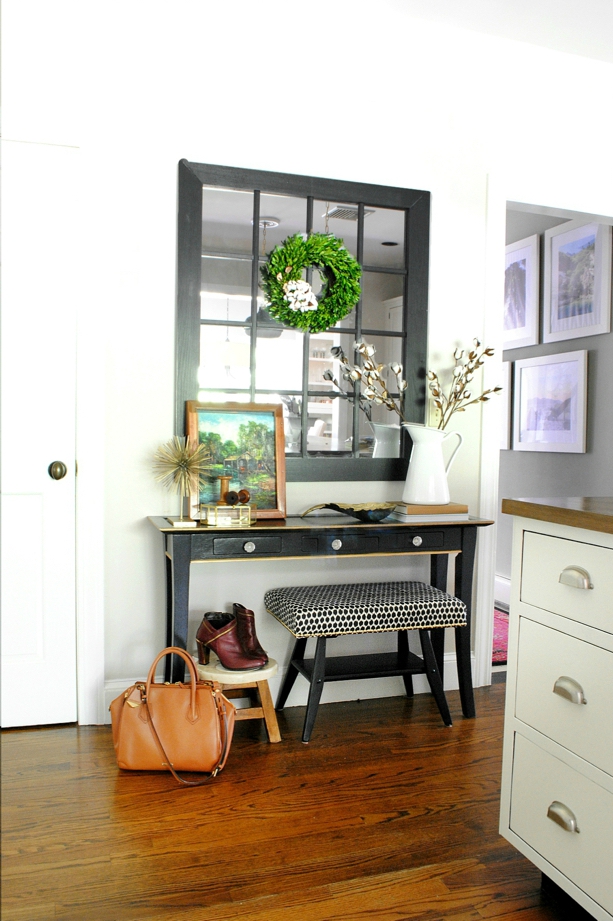 Have you noticed how these faux cotton branches seem to be everywhere this fall? I couldn't resist them and put a few stems in a white pitcher. I also snipped the cotton heads off another stem and clustered them together on a preserved boxwood wreath I have hung from the mirror. I've spent the past couple of days trying to keep my four year old from stealing all the "cotton balls." They are apparently highly fascinating and she's dying to pluck them all off their stems. A tutorial for making the windowpane mirror can be found HERE.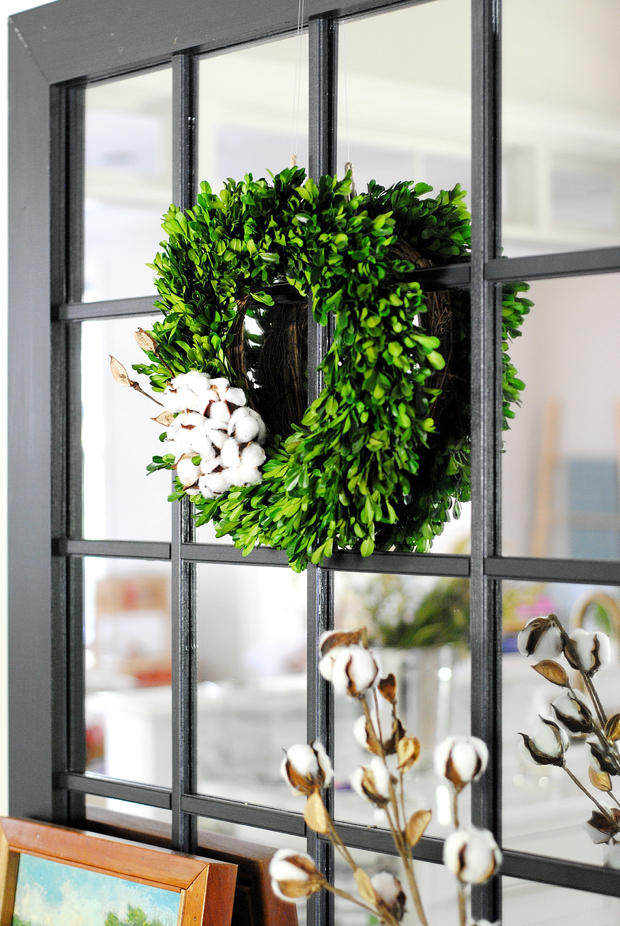 I think antique wooden spools are perfect for any season and you can find them scattered around my house in a few different places on any given day.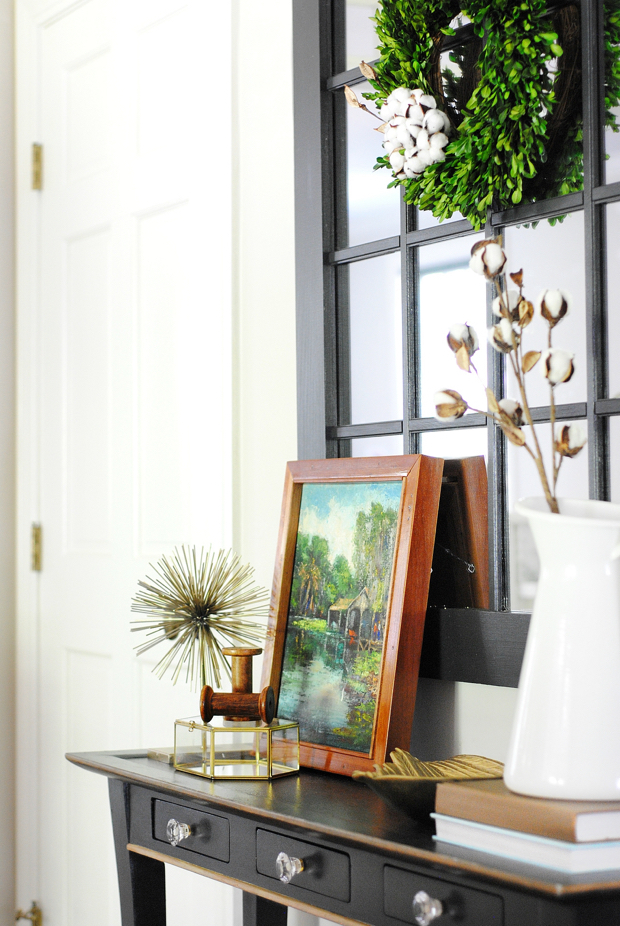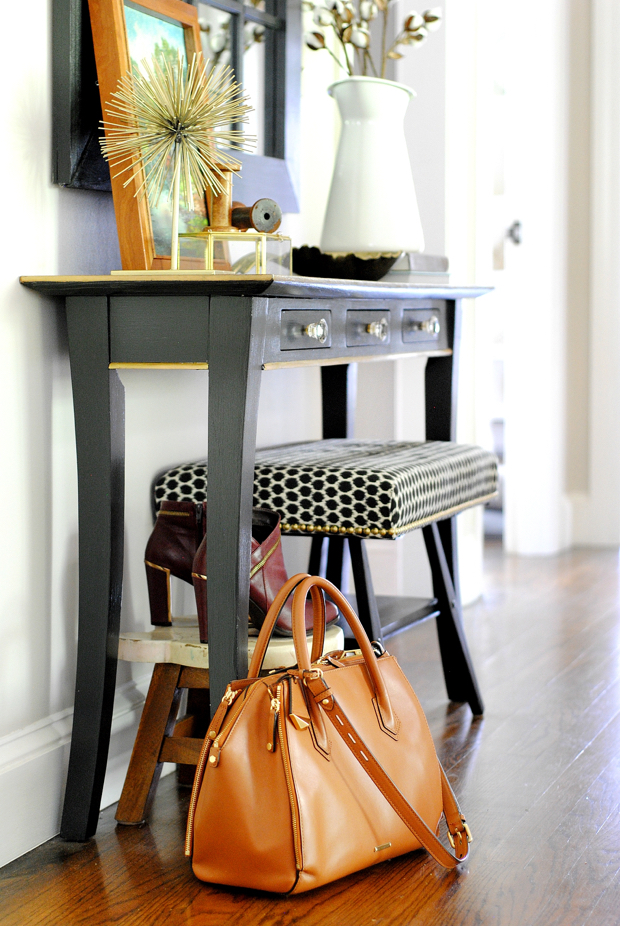 Moving into the living room, I pulled together a simple fall mantle. You can see my earlier fall mantle with a free watercolor printable HERE.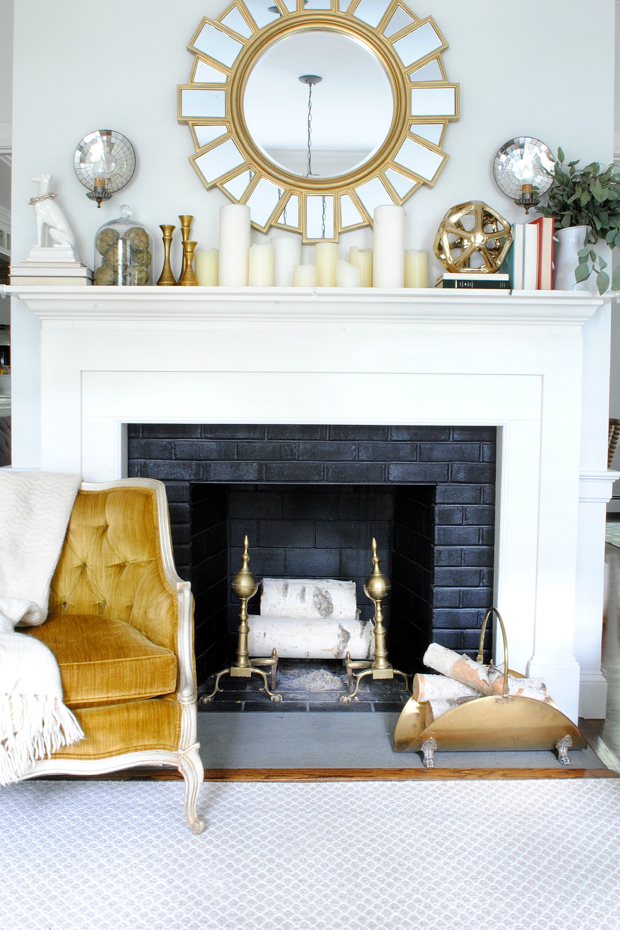 This white dog statue has become a favorite of mine around the house. He likes to wear my bracelets as dog collars.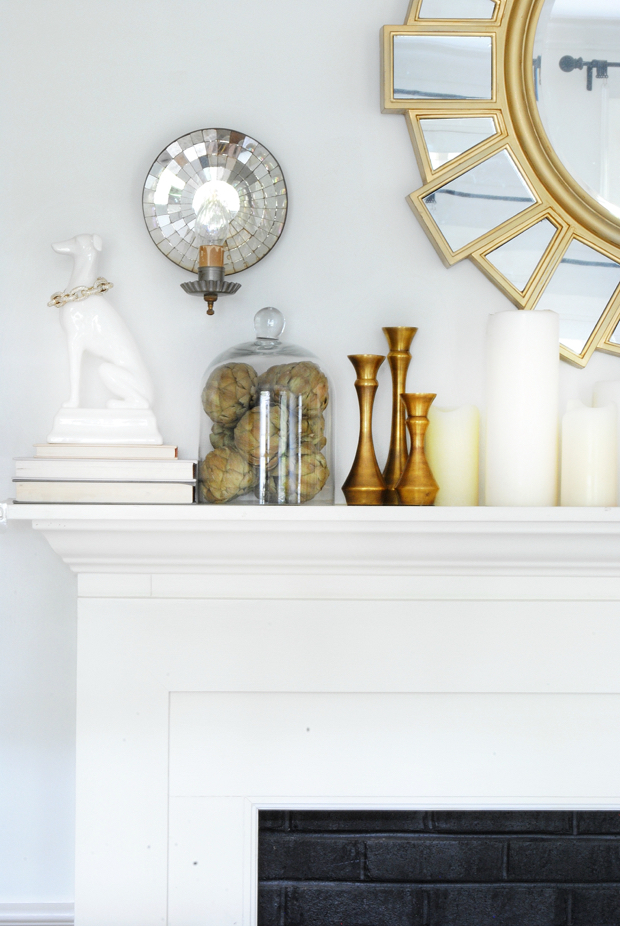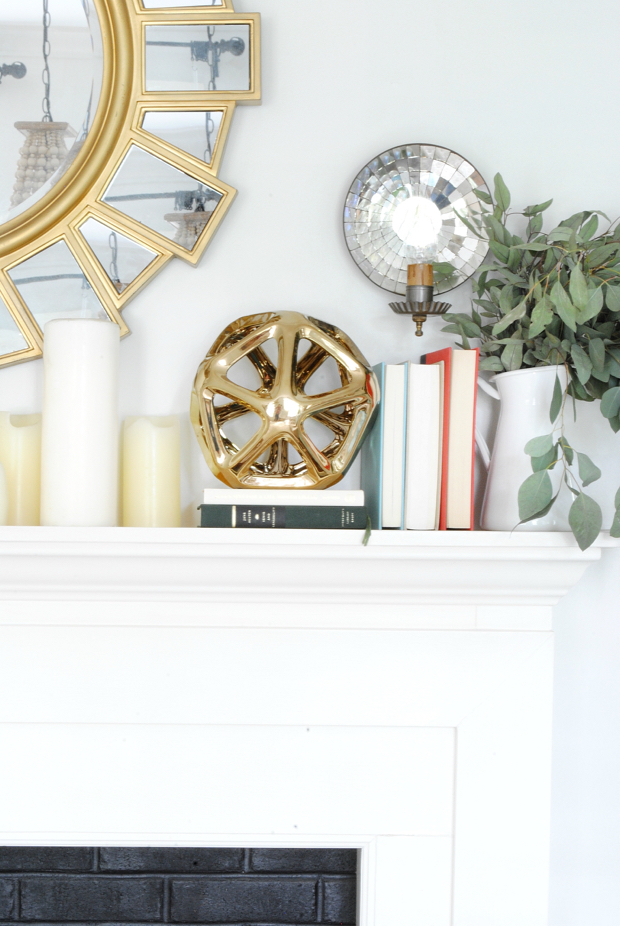 Such a fancy pup – he's in a blingy fall mood this year.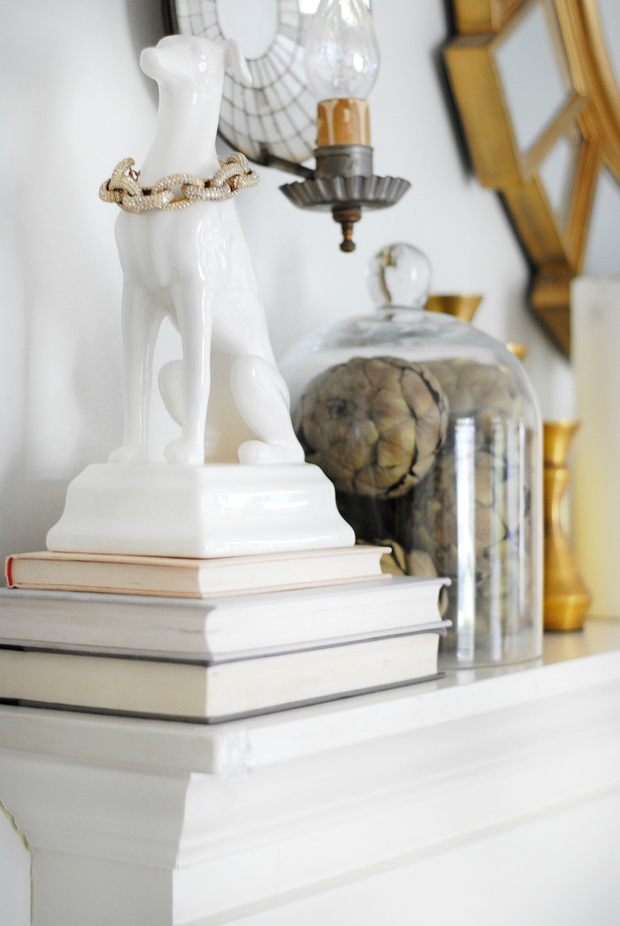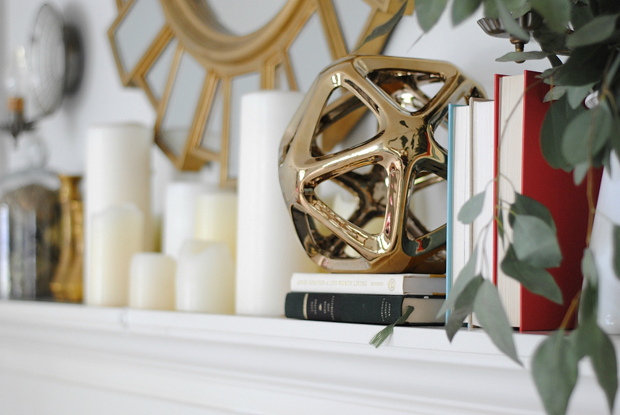 There aren't any other shots of the living room because………..it's not actually furnished yet! The family room, however, is where pretty much all of our seating currently lives. I made the coffee table last fall (tutorial HERE) and bought the navy blue sofa on Craigslist and revived it with fabric dye (details HERE).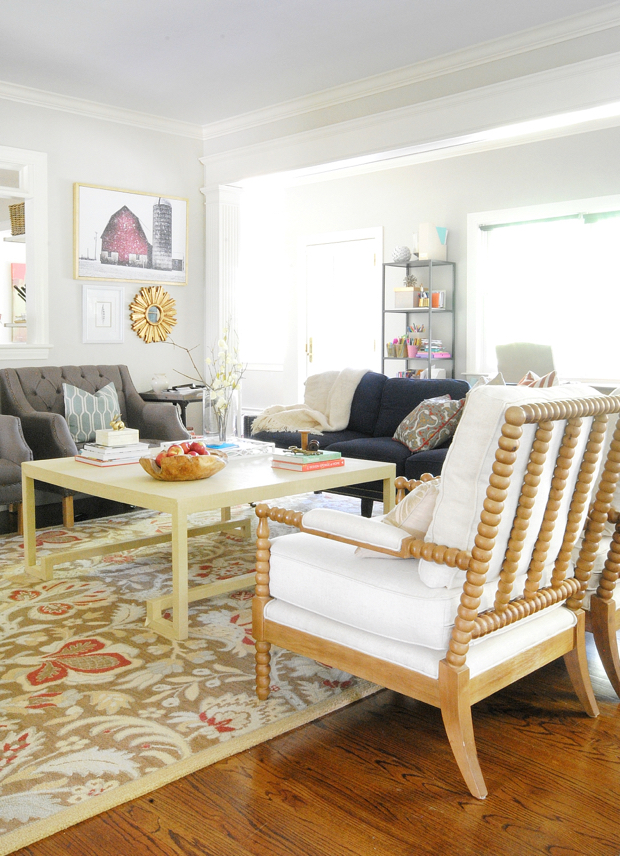 I think pillows are always the easiest way to update the seasonal feel of a room, and I swapped out my John Robshaw knockoff pillow in shades of pale blue and coral for some reds and dusty blues I had in the closet. The gold pillow stays out pretty much year round.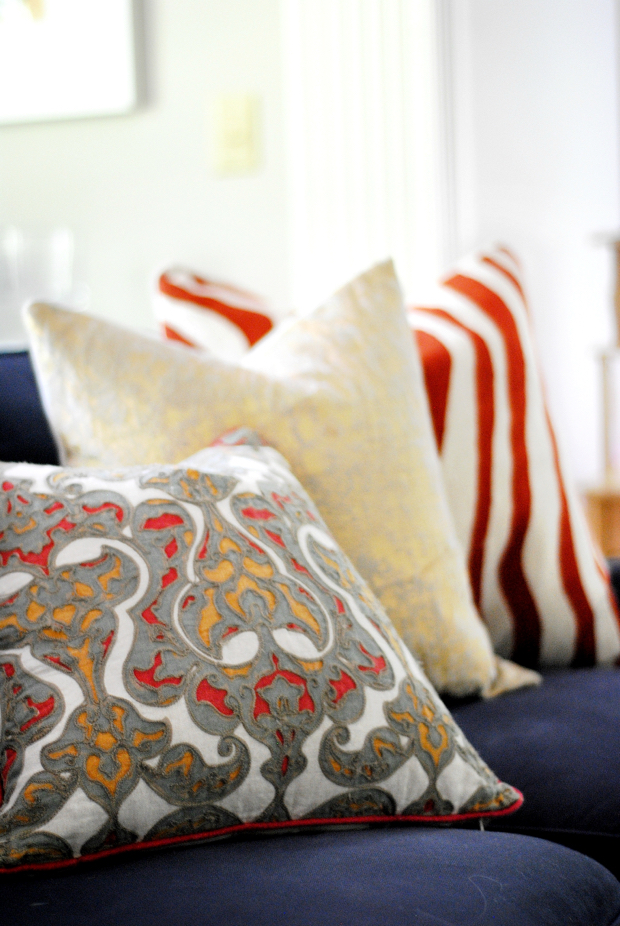 I filled the wood bowl on my coffee table with fresh apples. I give them about two more days before my daughters have munched through all of them. They're equal parts confused and delighted that I have left a bowl of snacks in the middle of the family room.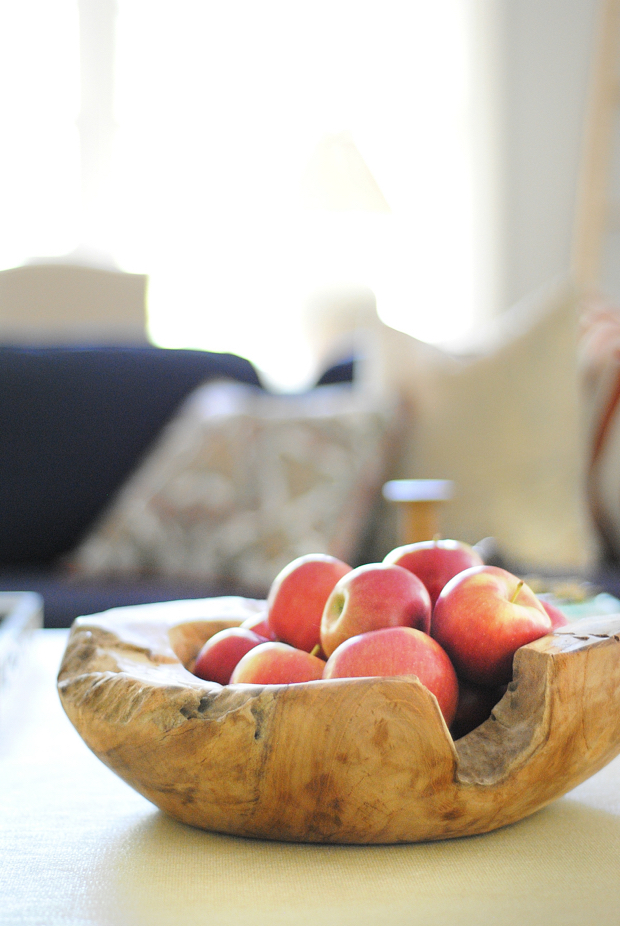 My newest coffee table book, Eddie Ross' Modern Mix, has already found its way to a place of prominence. It really is a fantastic book (check it out HERE).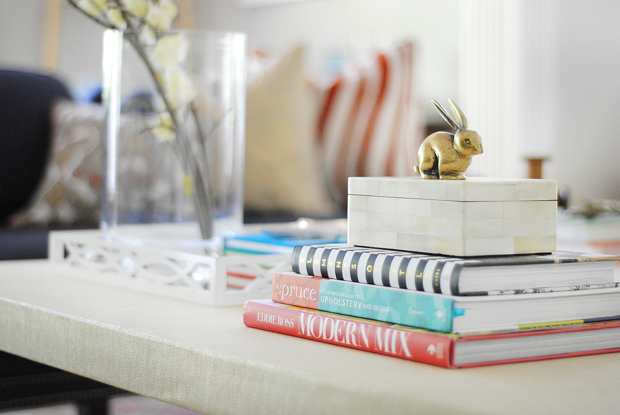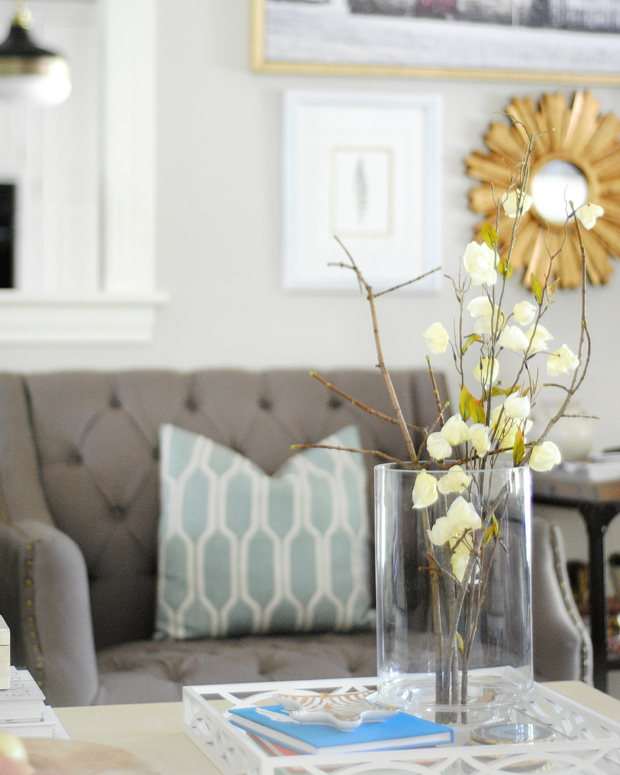 I decided to give our screened porch a little fall spruce up as well. I only just gave it a makeover in the spring (details HERE) and kept things mostly the same, except for swapping in some plaid, faux fur, and velvet for the pinks and navies.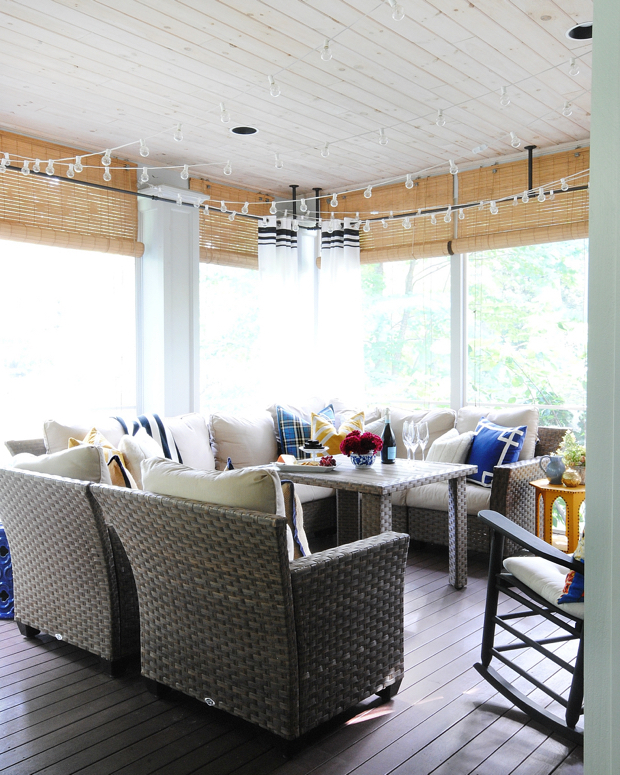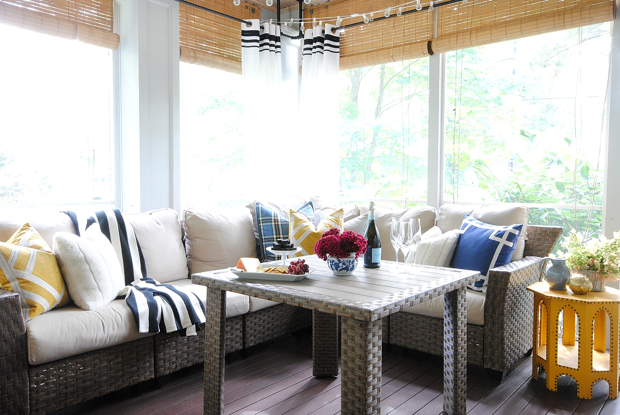 I was drawn to the blue plaid pillow right away and love how the yellow velvet one brings out some of the background yellow in the plaid. Plus the texture of the velvet is so nice. Textures like velvet and fur add instant luxe and feel right at home when the weather starts to cool.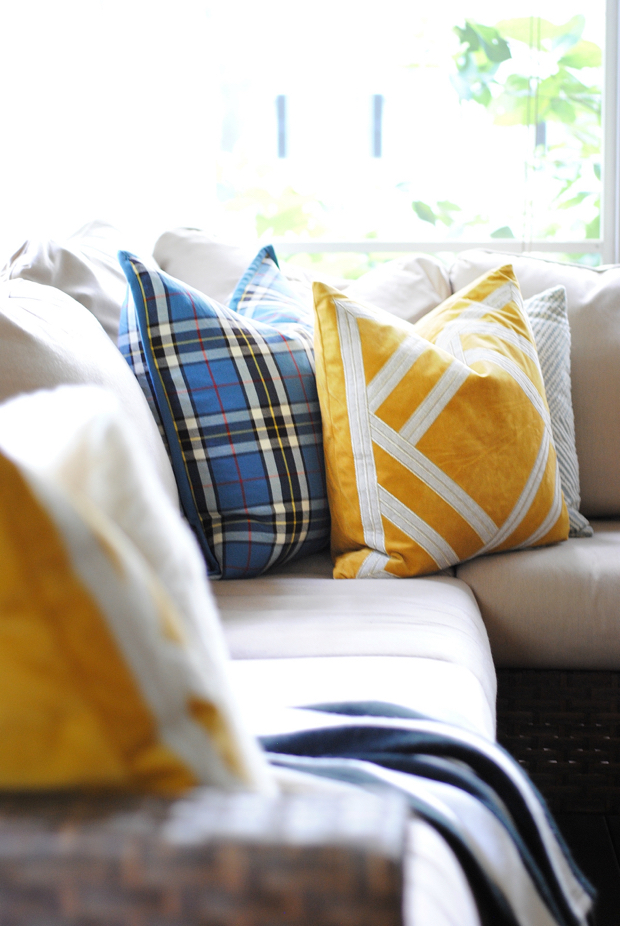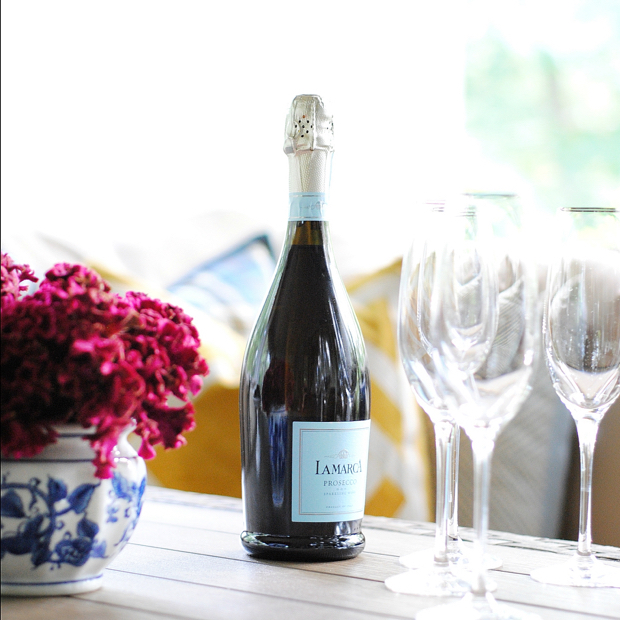 These cockscomb flowers are totally spectacular. They have a rich, deep pink color and look like they're made of velvet.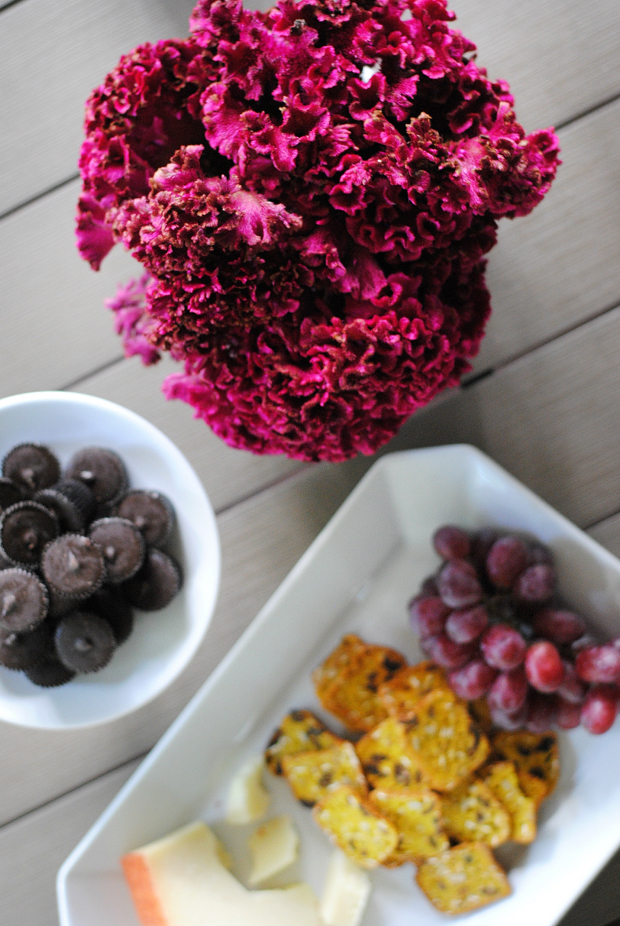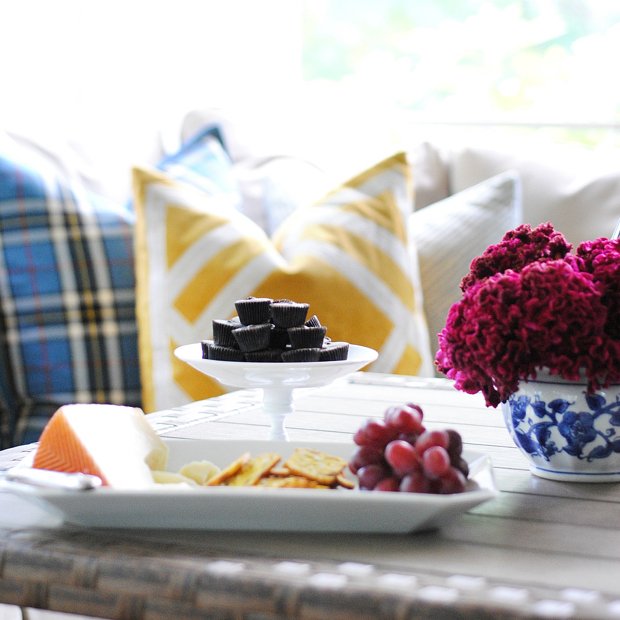 The electric fireplace I added this past spring is what will really allow us to enjoy this space when it gets cool outside.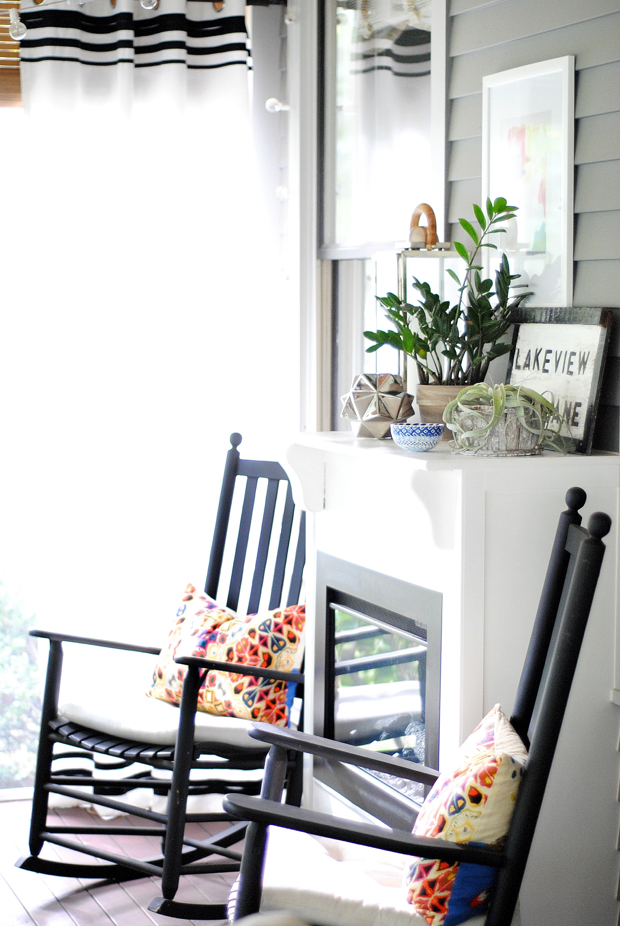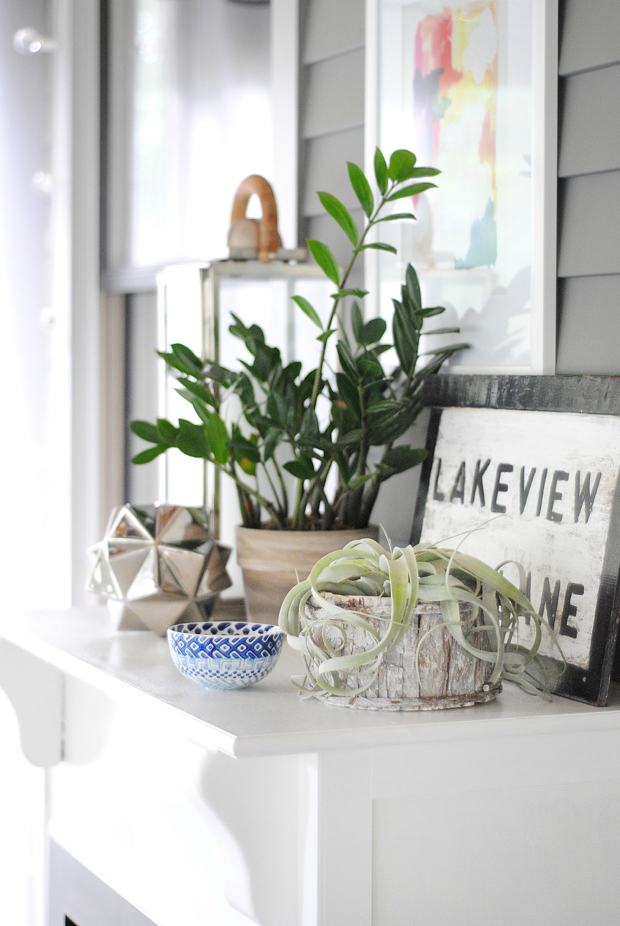 That wraps up the fall decorating around here for now. I do hope you enjoyed the tour, and be sure to stop by Eleven Gables next to keep going with the tours. Here's a full list of the tour lineup this week – I'll be updating as posts go live so you can visit them all!
Monday:
The White Buffalo Styling Co.
The Nester
House Seven
Cuckoo 4 Design
Bliss at Home
Mimosa Lane
Tuesday:
withHEART
Burlap and Lace
Desert Domicile
Rain on a Tin Roof
The Chronicles of Home
Eleven Gables
Wednesday:
Chic Little House
Brittany Makes
Style Your Senses
Claire Brody
Hammer and Heels Blog
Restless Arrow
Thursday:
Fieldstone Hill
Iron & Twine
SG Style
Place of My Taste
Dwellings by Devore
DIY Playbook
Craftberry Bush
Friday:
DesignPost Interiors
The Makerista
Primitive & Proper
Swoon Worthy
Dimples and Tangles
Simple Stylings
My Fabuless Life