How many times have you looked at a room in your house and felt that something was missing but you couldn't really put your finger on what it was and you didn't know how to make the space feel finished? Or maybe you have a blank slate room and don't even know where to begin to furnish and decorate it. I practically dream in home improvement and decorating but I know that for a lot of people decorating a house or even a single room can be an overwhelming and paralyzing experience.
Well today I'm excited to share a company with you that provides online interior design with a range of options and price points, making access to an interior designer flexible, easy, and affordable. Decorist matches you with a designer who fits your style, with services for a Classic room design project starting at just $199. You can also choose from Elite and Celebrity room designs at $399 and $799 respectively, which may cost more but gives access to famous designers, like Celerie Kemble, who would otherwise be untouchable for the average person.

You start by sharing photos of the room, your budget, and project details. You're then matched with a designer who fits your style – you choose whether you want to work with the Classic, Elite, or Celebrity package. From there, your designer sends you two different room design concepts within ten business days. You give feedback on the designs and your designer then comes up with a final room plan that includes the layout, a shopping list (clickable, so you can order online), and instructions for how to execute everything. They'll even go so far as to order everything for you if you choose.
Let's take a look at some of my favorite Decorist room design projects. A picture is worth a thousand words, right?!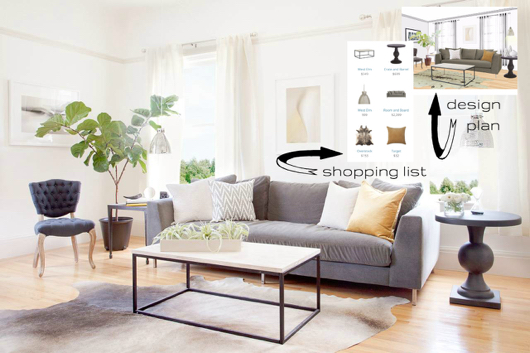 Refined Industrial Living Room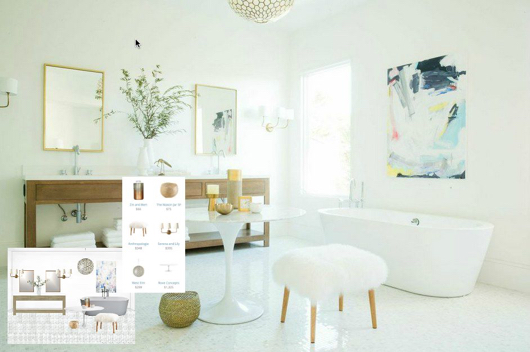 Serene Master Bathroom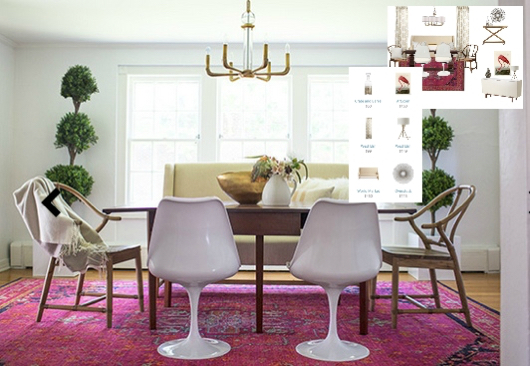 Pure Wow! Dining Room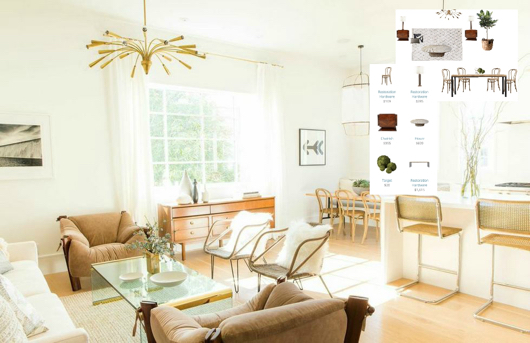 Neutral Vintage-Filled Kitchen
I think Decorist has a brilliant concept for several reasons. The variety of price points makes online interior design accessible for almost any budget. I think working with an interior designer has long seemed like something only for the wealthy. But with Decorist's Classic package, it's never been more affordable to work with a designer. I also love that everything is done online, meaning it's super duper flexible. You can work through the process in the evenings after kids go to bed or in the mornings before anyone else is awake or on your lunch break at work. No special appointments to carve out time for, which is a huge bonus for me. I also love that everything in the final design is right at your fingertips – you can go see pieces in person, order them online, or have Decorist get everything shipped right to you. You choose how you want to execute it all in the end, but it's all been mapped out for you.
Now didn't someone say something about a giveaway?! Decorist is offering a Classic design package to one of you! You'll get everything I mentioned above – the designer matched to your style, the two room concepts, the final room design, the room layout, and the shopping list. I am so excited for you! Use the Rafflecopter below to enter and I'll contact the winner with a special code to use to redeem their room design project. In the meantime you can visit Decorist online to check out more about their company and services. Good luck!
This is a sponsored post. All ideas and opinions expressed are mine and are sincere. As always, I only share products and companies I truly stand behind.