Scott and I have a longstanding tradition of Friday night cocktails. By the end of the day Friday we're both wrapping up long work weeks and heading into two days off, and even when "off" means projects around the house, it's still a break from hectic weekday mornings and the frenetic pace of weekdays in general. So we often toast the end of the week and the beginning of the weekend with cocktails at home, and one of our favorites is a classic sidecar – a cognac, lemon, and Grand Marnier concoction vaguely reminiscent of a margarita with its sour/sweet flavor, but with a more complex flavor base, which makes it more fitting for fall or winter than a margarita.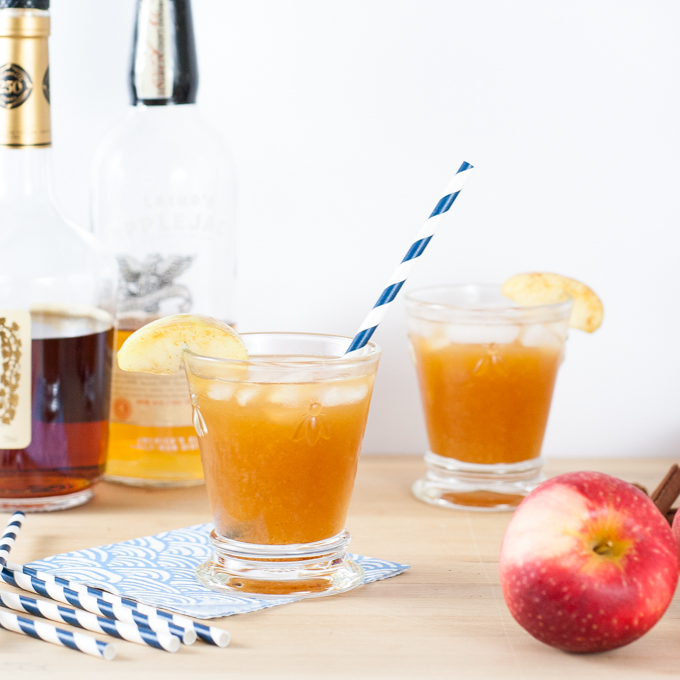 I decided to try a fall spin on my favorite sidecar and put together a version with apple cider, vanilla, and a dash of cinnamon. YUM, you guys. You should make this. Maybe not right this minute but this weekend for sure.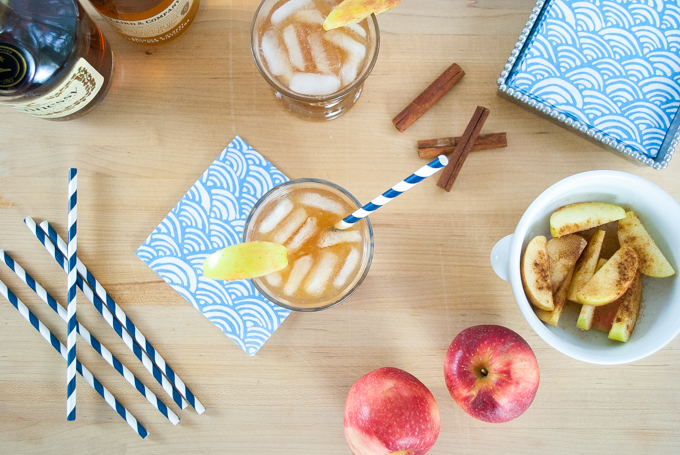 Garnish with a little slice of apple that's been tossed in some cinnamon and sugar (and either lemon juice or a bit of orange juice to keep it from turning brown!) for an extra special touch. These bee glasses are my faaaaavorite for absolutely any kind of drink. Well, maybe not wine, but anything else. And they're only $7.96 each so also a phenomenal deal for a really beautiful and excellent quality tumbler or water glass.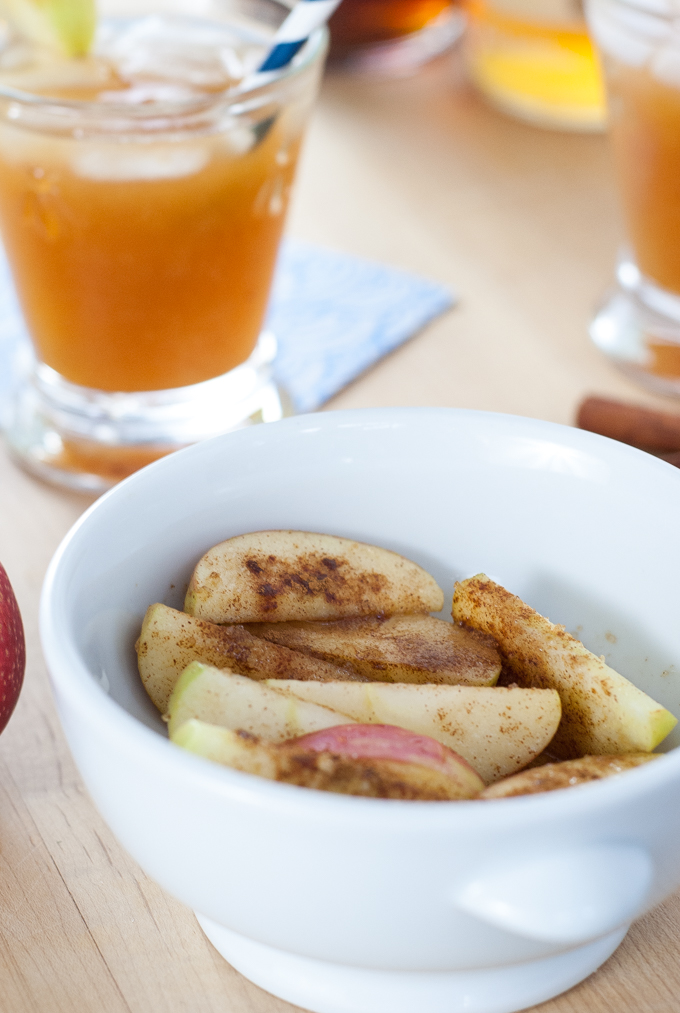 Apple Cider Sidecar Cocktail
An apple cider cocktail based on the classic sidecar, perfect for fall with the warmth of vanilla and cinnamon.
Ingredients
6 oz. cognac (VS)
3 oz. applejack brandy
3 oz fresh lemon juice
3 oz. apple cider
2 oz. simple syrup (equal parts water and sugar melted together)
½ tsp. vanilla
⅛ tsp. cinnamon
Instructions
Whisk all ingredients in a large measuring cup or shake in a cocktail shaker. Pour over ice and enjoy cold.