Hi there! It's Friday, yaaaaaay! Which means I'm back with another selection of my weekly favorites in home, food, and fashion. I'll be taking a break from Four Favorites Friday next week to share a fun room makeover with you so soak it all up this week :)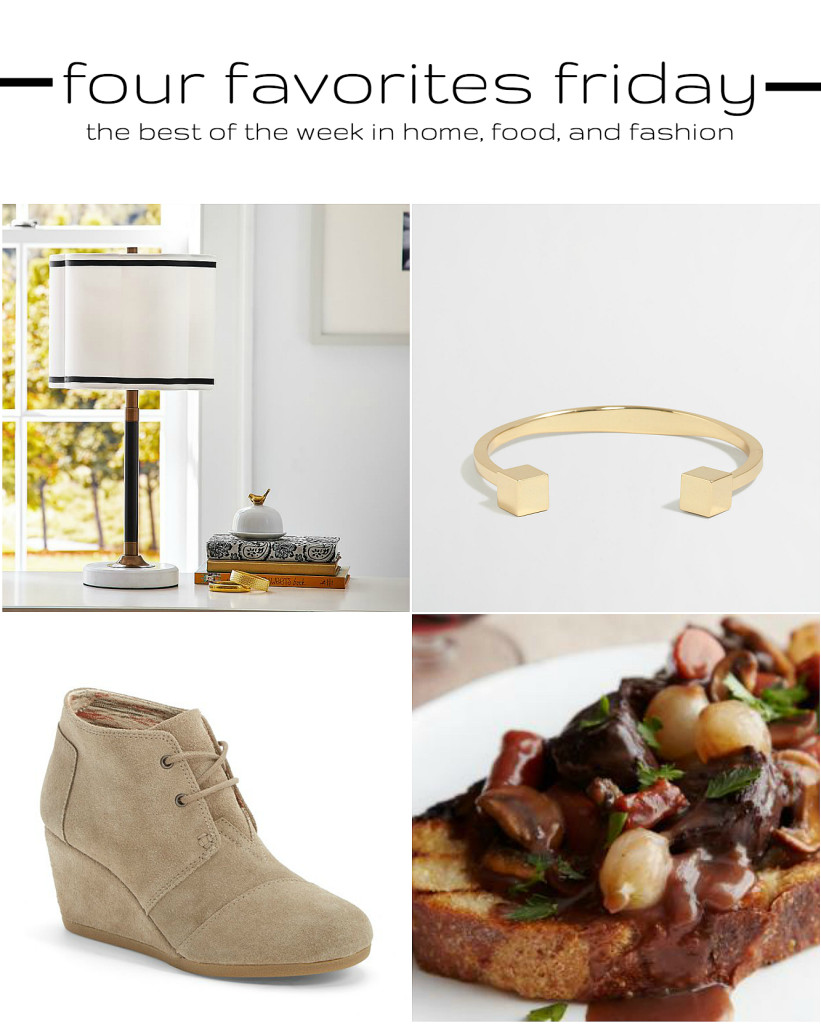 This lamp. There are just so many beautiful things about it I'm not even sure where to begin. The scalloped shade with black grosgrain trim, the brass accents, the faux marble base… I can see this as a bedside table lamp, in a living room, a child's bedroom, in an entryway. It's a statement piece but still refined and classic. Plus it's 15% off this weekend, AND I noticed you can get an additional 15% off if you sign up for their mailing list. So that's a pretty great deal on a drop dead gorgeous lamp!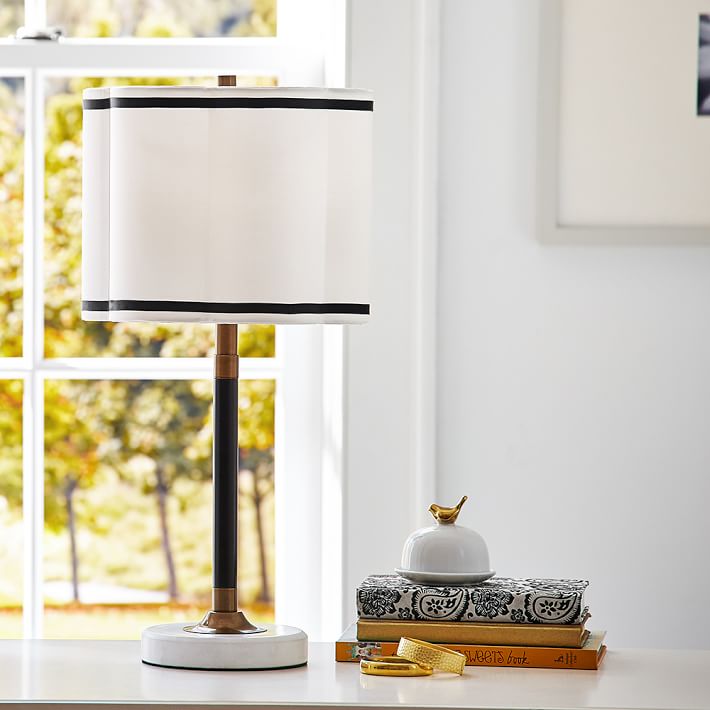 Let me introduce you to your new favorite bracelet. I have been wearing it daily. It manages to be both delicate and chunky and I love it both alone as a simple, classic accessory and stacked with other bangles for a layered look. And, you guys, it is ELEVEN DOLLARS this weekend. Eleven dollars. Soooooo…I mean, really, what are you waiting for?!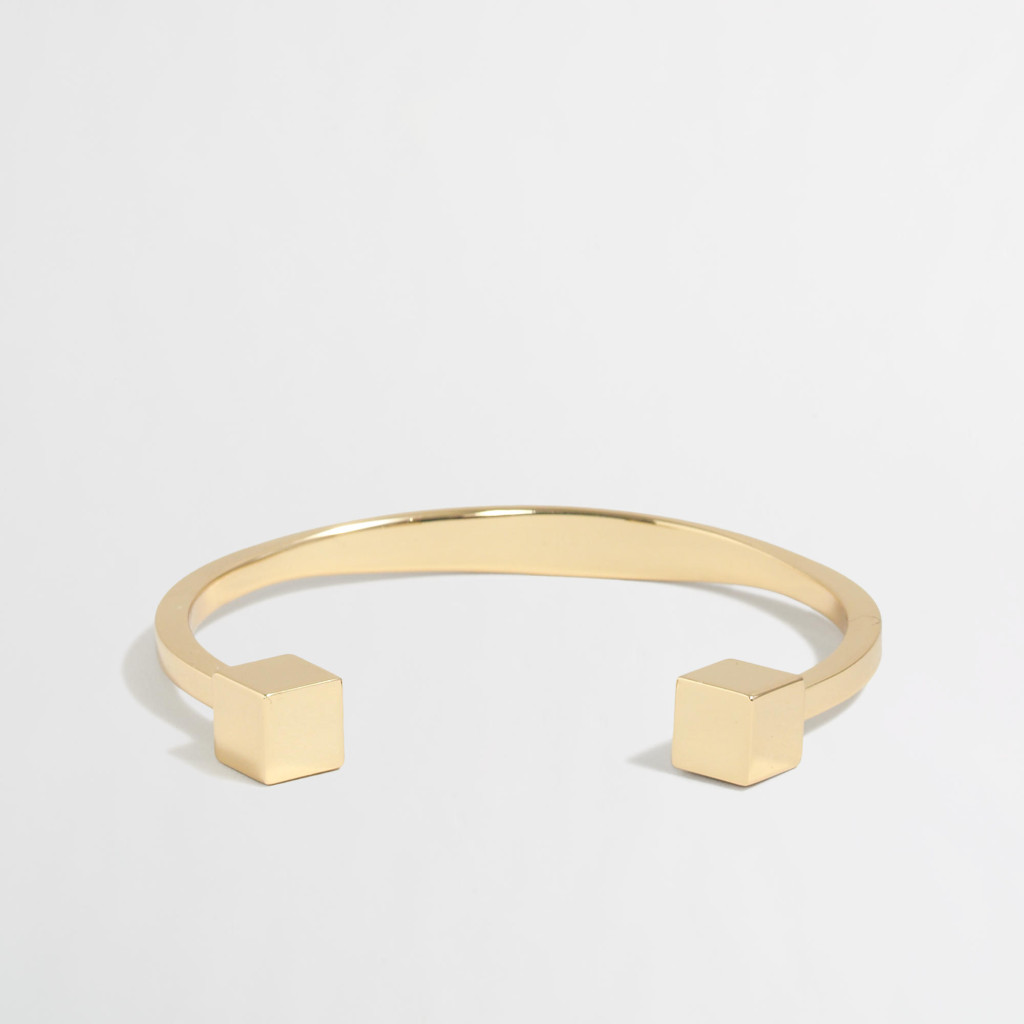 bracelet
I actually bought these booties last year but I'm reminded this fall all over again why they've become a closet staple for me. They're casual enough for everyday with jeans (these are my faaaavorite pair) but the wedge heel makes them dressy enough to wear with skirts too (I've worn with this skirt and this skirt recently). Do you ever find you want to wear a skirt or dress but you want a shoe that makes it a little more casual for everyday wear? These are the shoes you've been looking for. I go to them again and again and again. And at under $100 for suede boots, I think they're a pretty great deal, especially when you wear them as much as I do!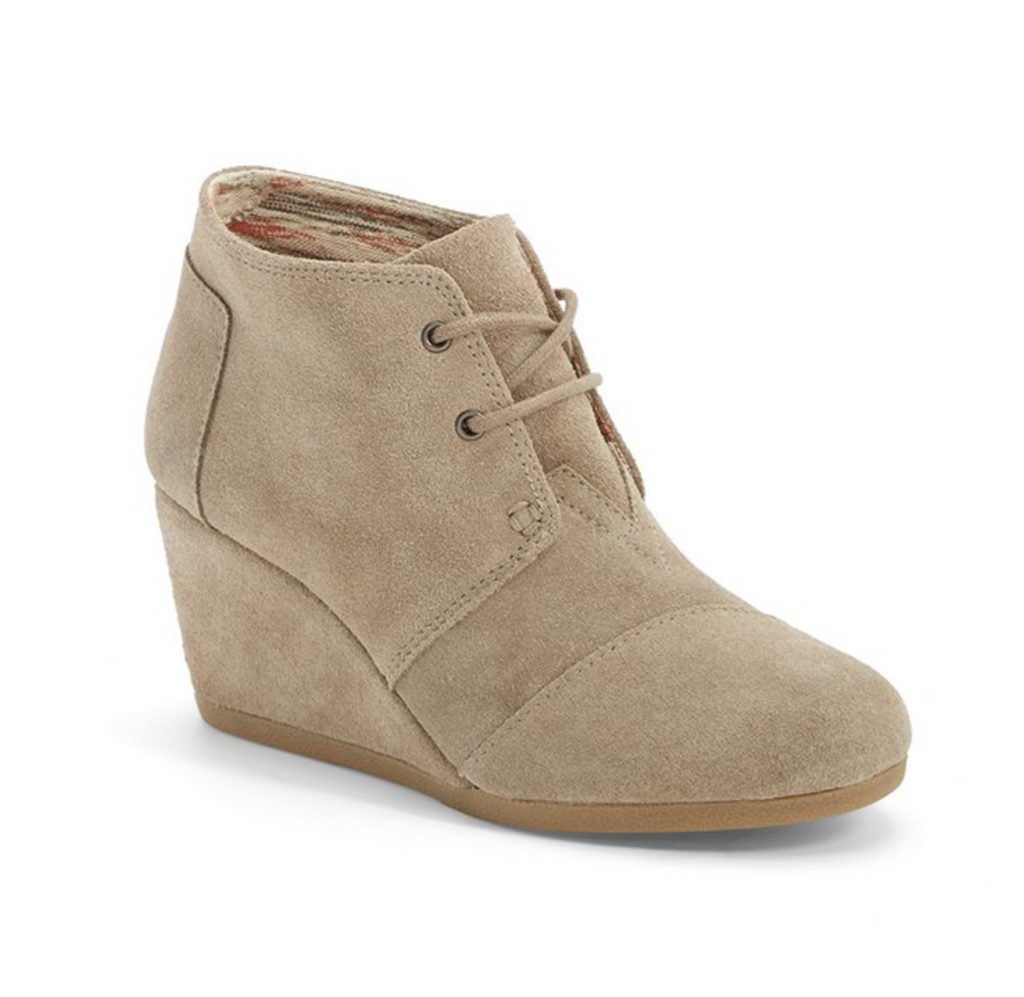 suede wedge booties
Beef bourguignon, and specifically Ina Garten's beef bourguignon, is one of those meals I make time and time again. It's so hearty and delicious and I have yet to serve it to anyone and not get rave reviews. I threw a package of baby spinach in at the end this last time I made it to get in some extra veggies. The perfect fall and winter one-pot meal
Hope you enjoy the weekend ahead – take advantage of the sales and cook something warm for yourself!