And just what, you may be wondering, is The Inspired Room tour? Allow me to tell you.
Melissa Michaels, whom I had the great pleasure of meeting in September at Better Homes & Garden's Stylemaker event in NYC, and who writes the beautiful blog The Inspired Room, has written a gorgeous book called…you just might guess…The Inspired Room. It will officially be released on November 1st, but you can pre-order now with this link.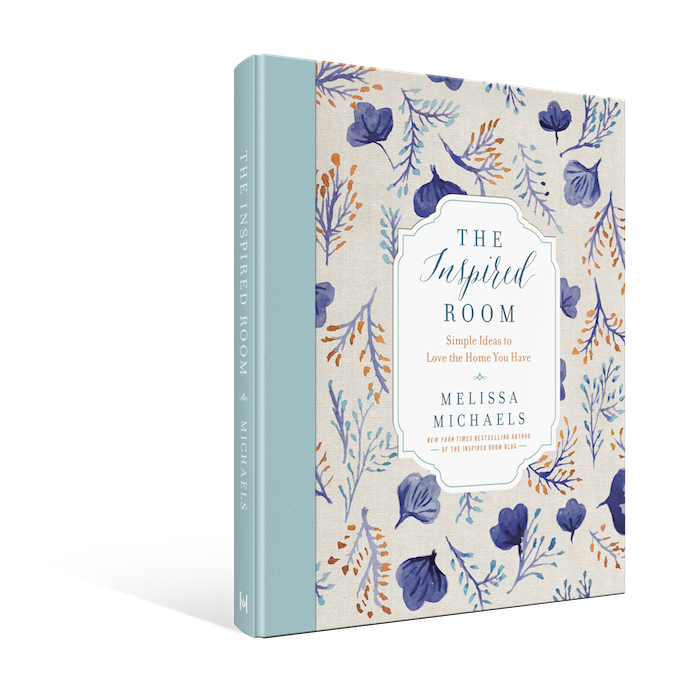 Even though a good general rule of life is, of course, not to judge a book by its cover, in this case you totally can. The cover is just beautiful and feels like a custom watercolor painting and what's inside lives up to that beauty you see on the cover. Melissa has written a book that is filled with inspiration but it's so much more than just another pretty design book. This book is meant to be relatable and achievable. It's all about creating beauty around you – whatever that means to you – by starting with what you have and building from there.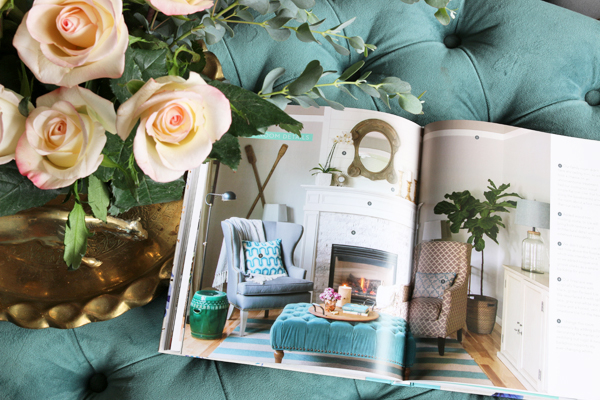 In the Introduction, Melissa says, "This book is for you if you ever find yourself dazed or confused, wondering how to move forward with the design of your home when there are so many possibilities, so little time and money…and so much potential for ending up with a random mix of impulsive, regrettable choices."And then she methodically goes on and tells you how to do it without overwhelming design paralysis.
I love the pure loveliness of the book but I also love how completely unpretentious it is and how it really teaches you how to create a home that inspires you, without cornering you into a specific style or genre. It's really brilliantly done.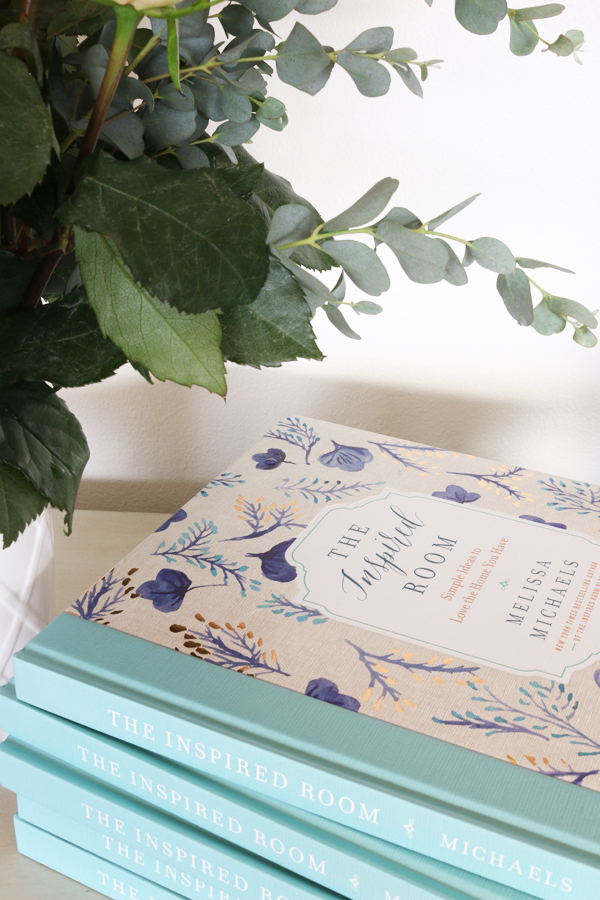 To celebrate the publication of the book, Melissa has organized this Inspired Room Tour, where thirty-seven bloggers are sharing inspired rooms in their own homes. I'm so pleased that she asked me to be a part of the tour and I didn't have a very hard time narrowing down my most inspired room. I've been living in this house for almost two years now and am trying to exercise patience as I slowly pull the rooms together, but this has left me feeling like much of the house is still in limbo.
Except for the screened porch. In the warm months, the screened porch is my favorite spot in the house. I gave the space a totally new look last spring when I took part in Home Depot's Patio Style Challenge. As is so often the case, my plans for the room sprung from a single item – in this case a colorblocked pillow I saw over at Pencil and Paper Co.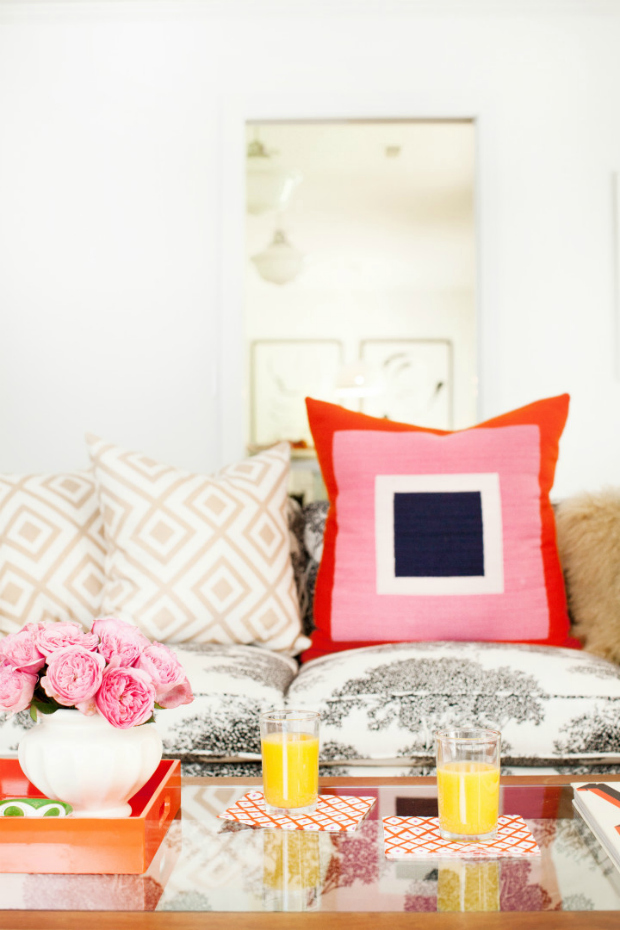 As far as I could tell, that particular pillow was a custom Jonathan Adler piece so I replicated the look with a drop cloth and some fabric paint and that simple DIY pillow drove the plans for the rest of the room.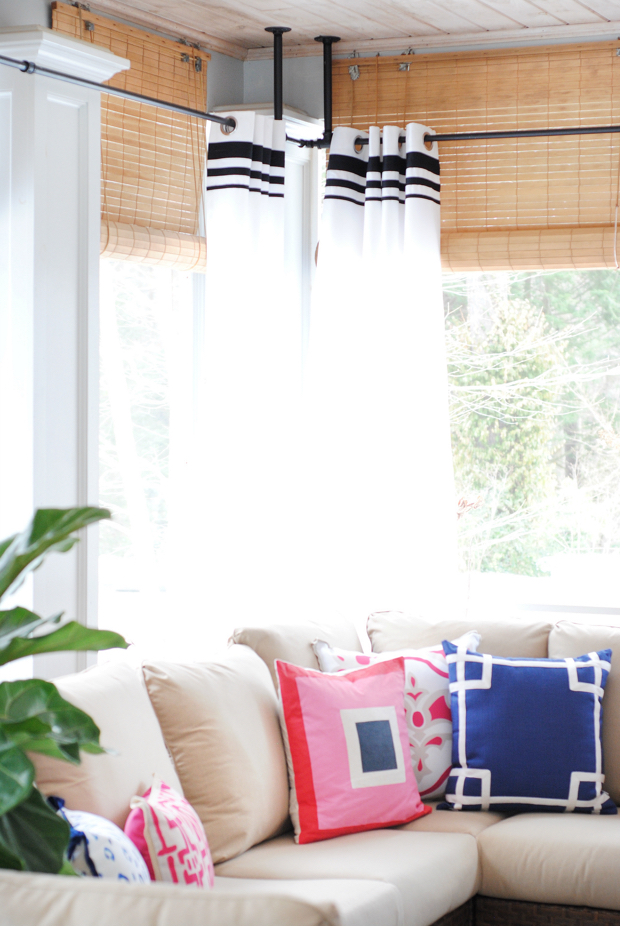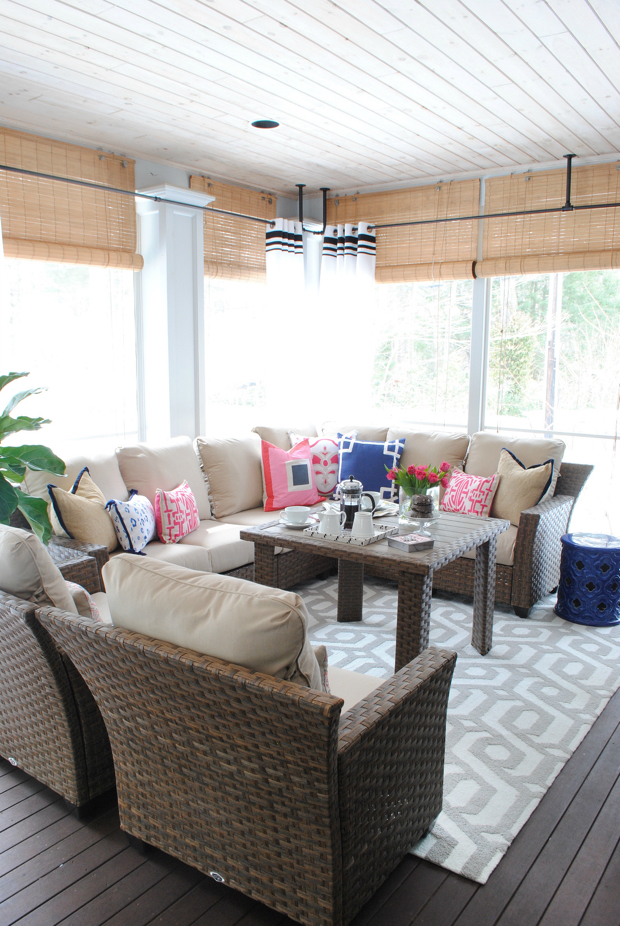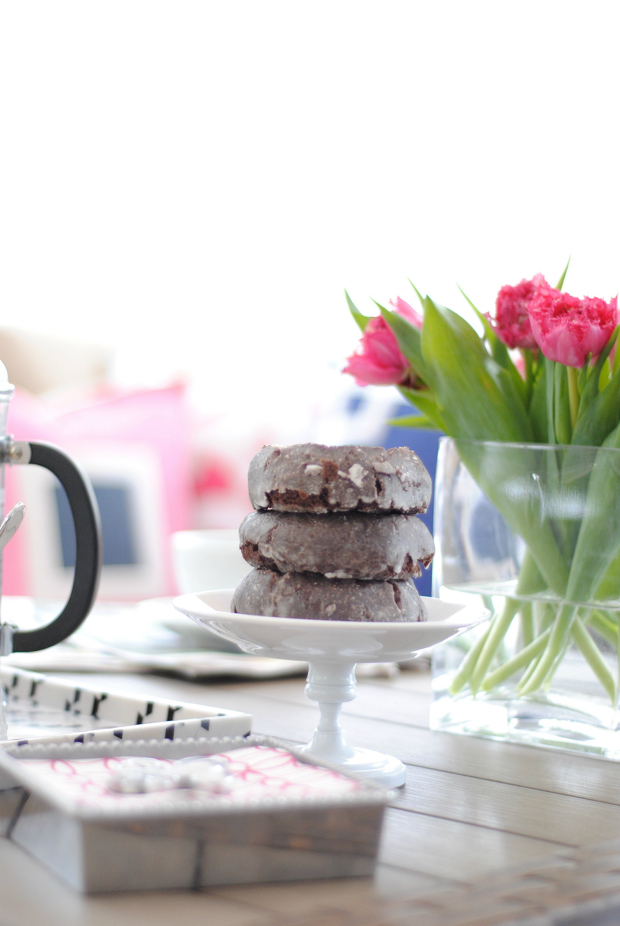 Other than pure aesthetics, I thought a lot about how we would use the room and wanted to work a heat source in since the truly warm season where I live is short. I installed an electric fireplace and built a surround for it, which added so much ambiance but also serves a very practical purpose for us. I keep some version of aesthetics and practicality in mind for every space I put together in my house.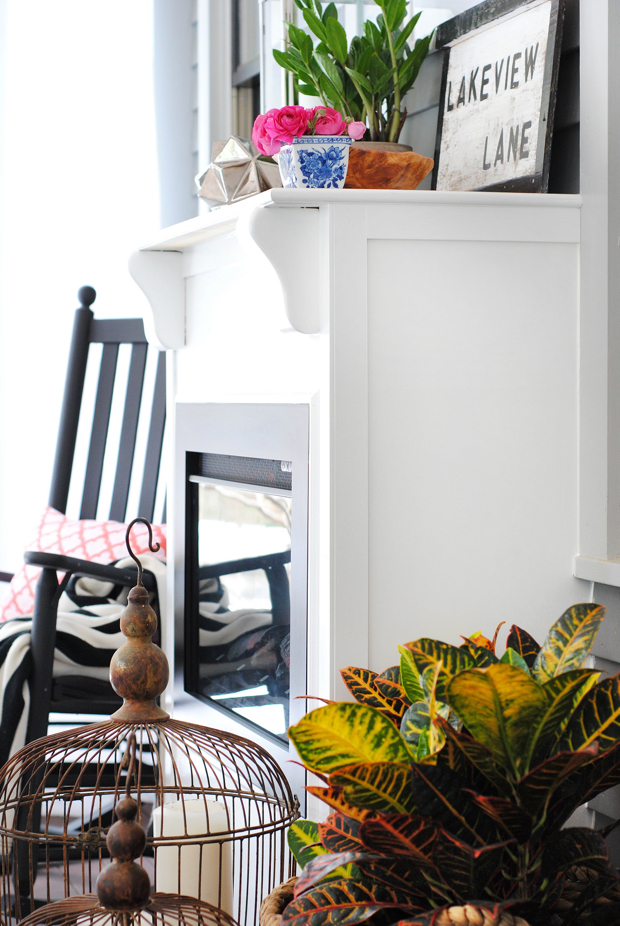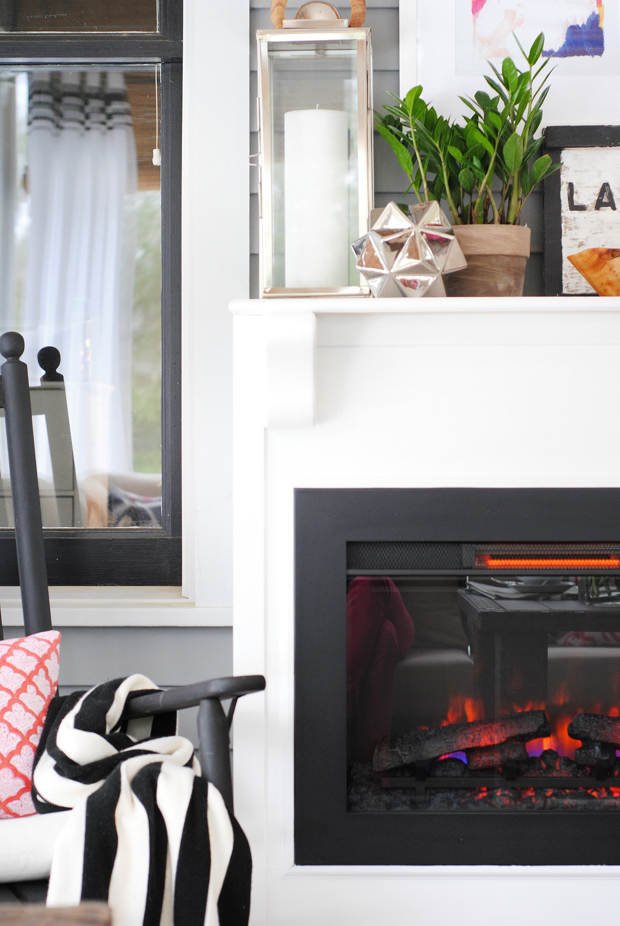 The porch transitioned ever so slightly to fall just a month or so ago with the additions of some new, more fall-toned pillows. This is a great example of how easy it is to shift the feel of room with just a few small but focused changes.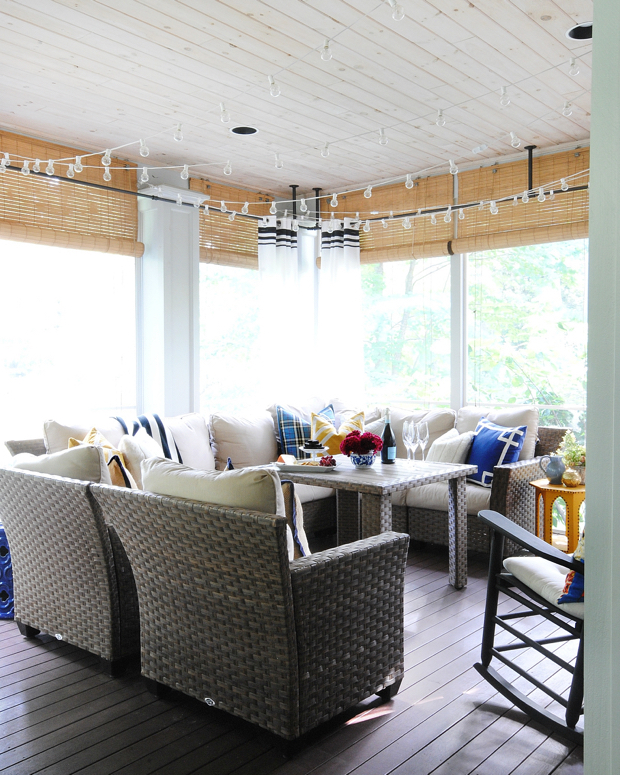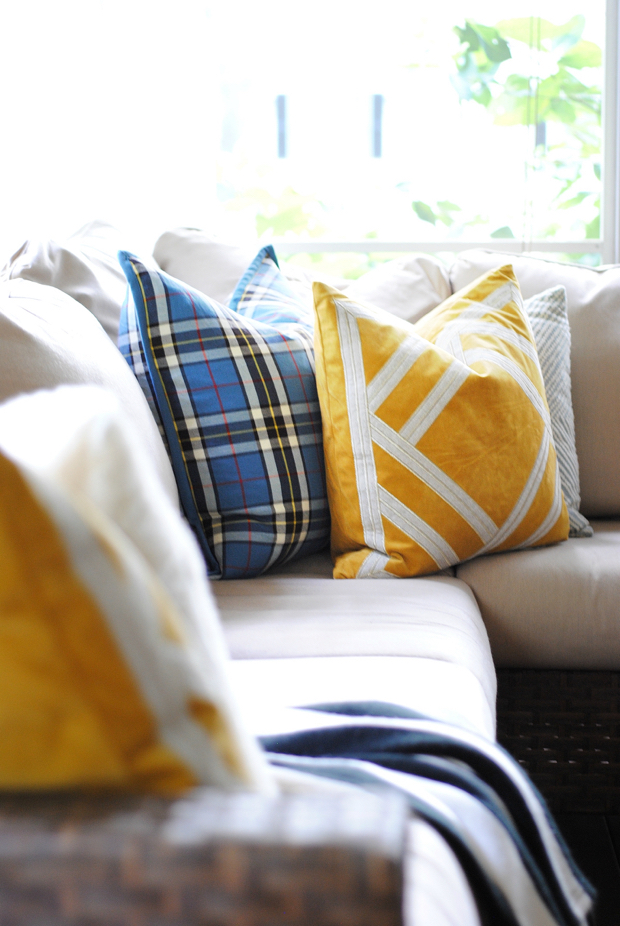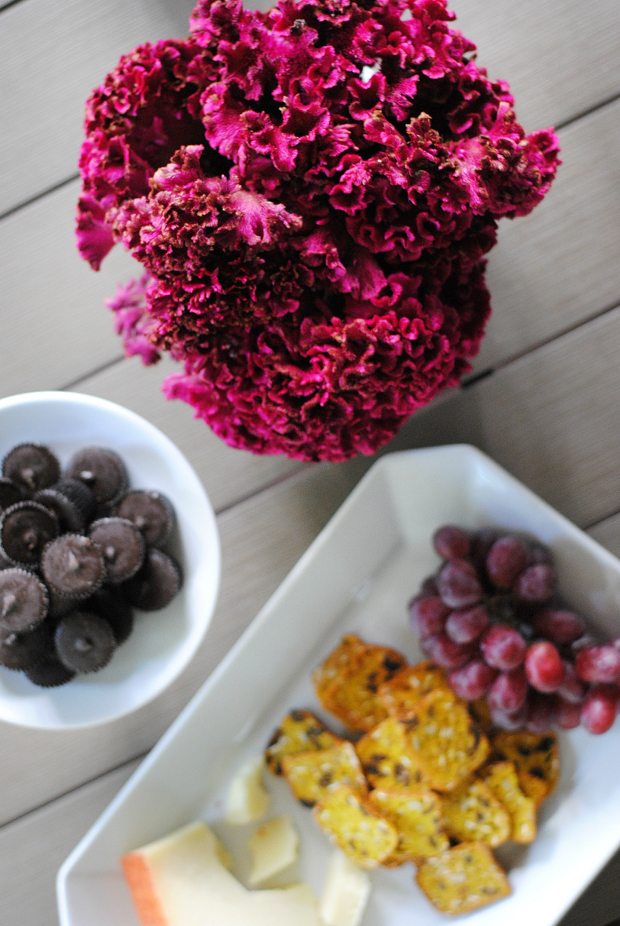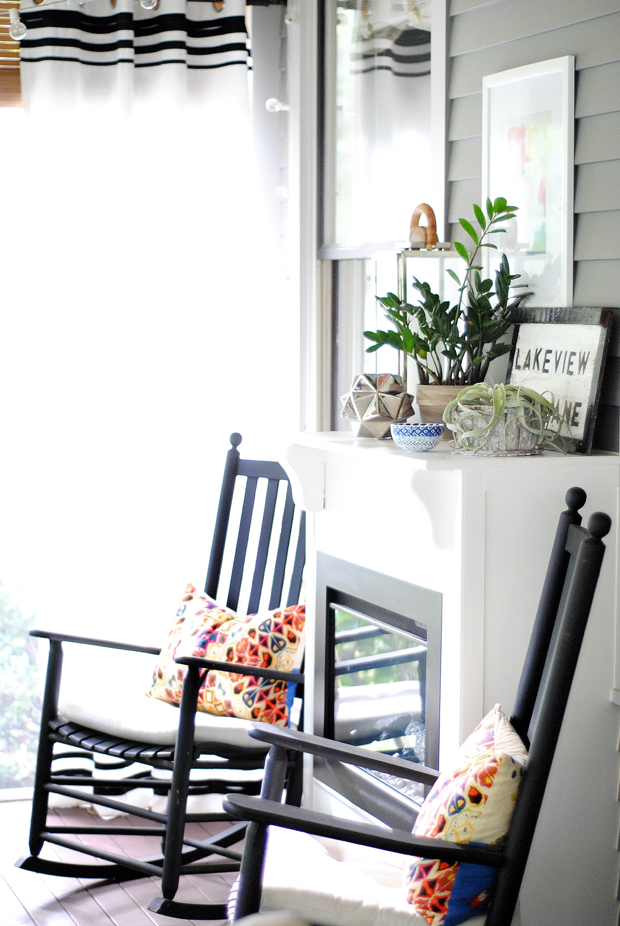 Melissa has not only asked some blogger friends to participate in this Inspired Room Tour, but is also inviting all of YOU to participate, and you have the chance to win a $300 Anthropologie gift card! You don't even have to write a blog to take part. Get all the details here.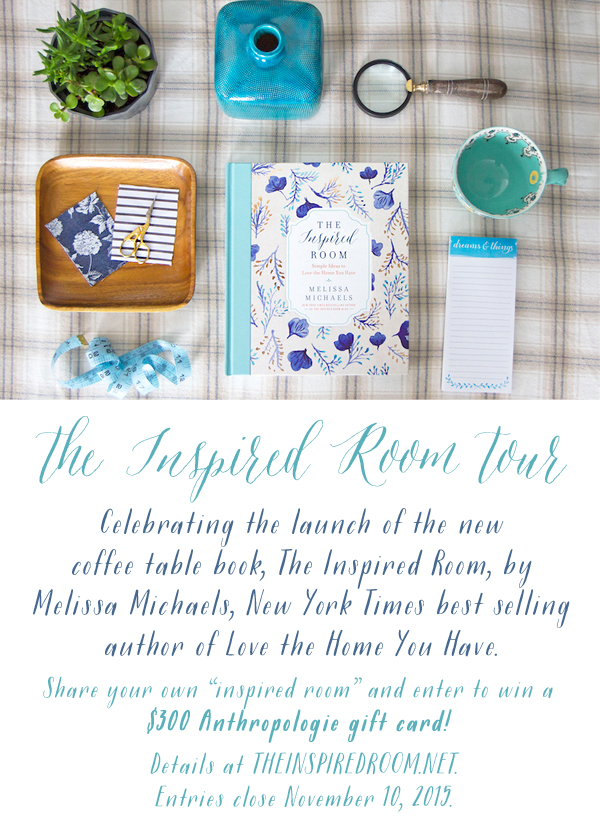 I hope you decide to join the tour and share you own inspired room. Melissa's book has given me a fresh perspective on decorating a home, why it's a valuable pursuit, and why a home should make you feel happy every minute you're in it. I hope you order a copy for yourself – it has found a permanent place on my coffee table!