I'm guessing most of you have your homes and mantle decorated by now with Christmas just a week away. HOW is it that close, by the way?! I'm going to be taking some time off the next couple weeks to enjoy the holiday with my little girls and other family members. Before I sign off though, I wanted to share this natural glam Christmas mantle recreation I did for Country Woman's Christmas magazine this year. It's in the print version as well as on their website.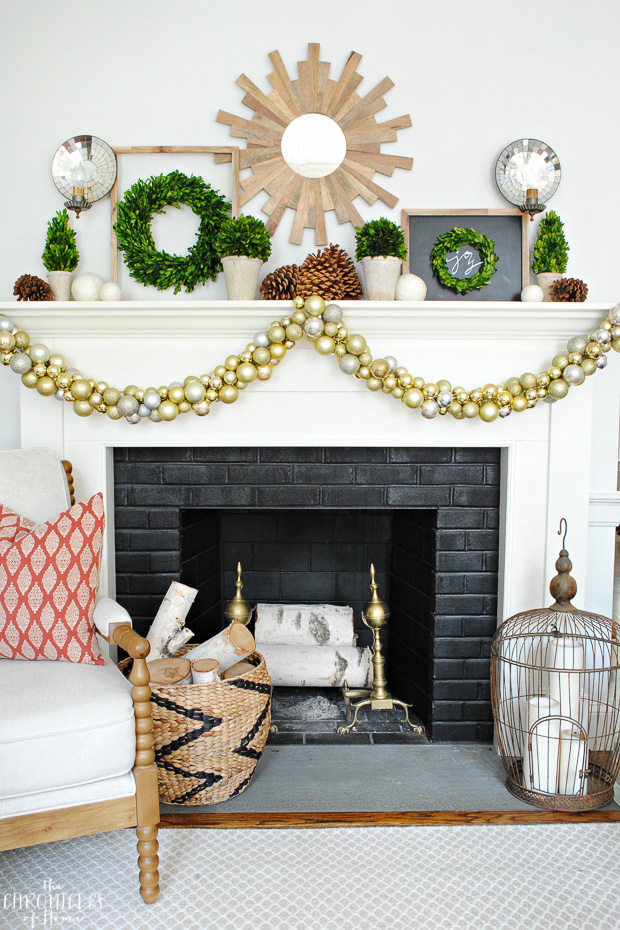 An editor from the magazine e-mailed me asking about this photo I took two years ago when I decorated a house in my town for a Holiday House Tour (a live one, not online). I shared the photo in this post about the two mantles I did in the house.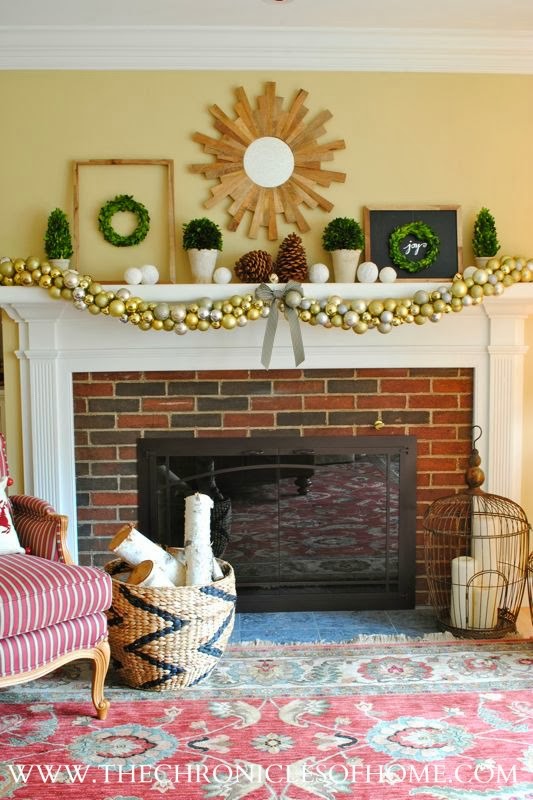 I hadn't kept a high-resolution copy of the photo because it wasn't my house so I offered to recreate the look in my current living room. I think I like the recreated version even better, at least partly because I am better at using my camera than I was two years ago :)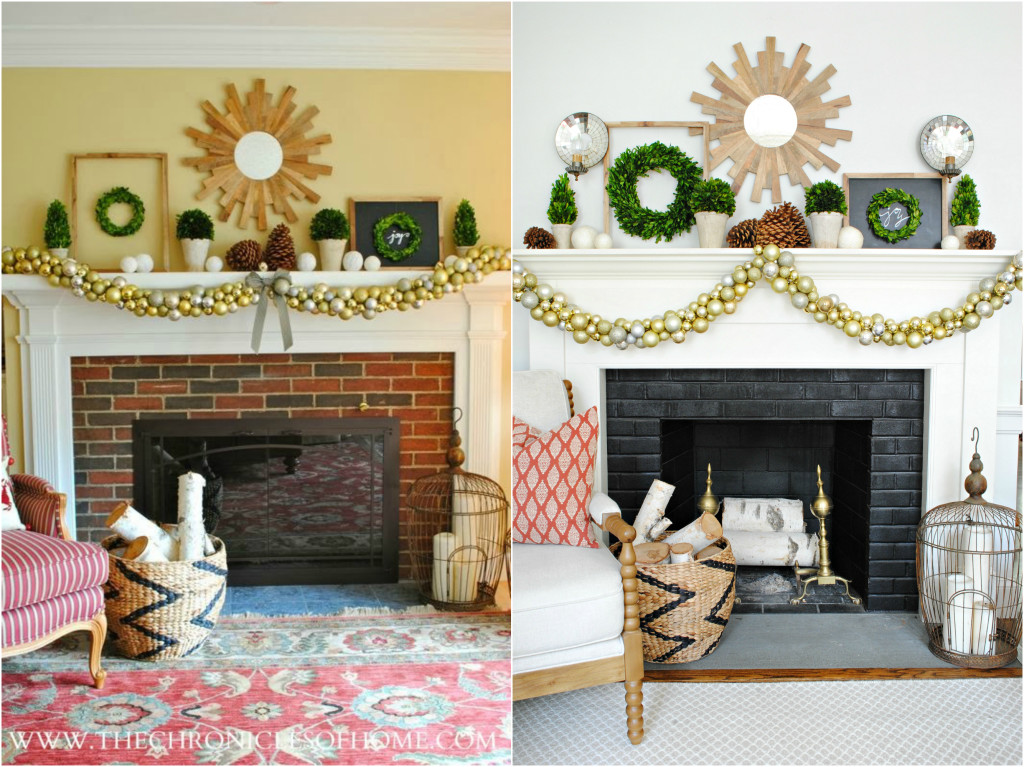 I still love this look and when you break it down it's so super simple – preserved boxwood wreaths and topiaries, pinecones, wood picture frames, and dollar store ornaments! You can find the tutorial for making the ornament garland here.
Thank you to Country Woman for the great compliment of featuring my photo and styling – it put a little extra smile on my face at Christmastime.
And to all of you readers – thank you for another great year. I hope your last couple weeks of 2015 are merry and bright and I will see you back here in 2016! In the meantime, I'm sure I'll be hopping on Instagram periodically.