If you have a farmhouse sink in your kitchen, you probably know how fast it shows grime. That beautiful, gleaming white gets grey and smudgy after just a few days of washing hands and rinsing dishes. So how do you clean a farmhouse sink? I've come up with a method that takes about a minute and leaves your sink looking absolutely brand new. Read on to find out how to clean a farmhouse sink and do it FAST!
Besides just restoring that gorgeous white gleam, this process also sanitizes the sink, and will work for any kind of sink. Growing up, my parents disinfected their kitchen sink every single night. It was one of those things that seemed like overkill fastidiousness to me then but guess who does the same thing now? (Yep. Me.) I actually can't say I do mine every night, but I probably do it about every other night. If you really think about all the grossness that gets washed into your sink – dirt, grime, and bacteria from washing your hands being the worst culprit – it's something that makes a lot of sense to me. I don't want to wash dishes in a gross sink.
You only need three simple supplies to get your sink sparkling and sanitized.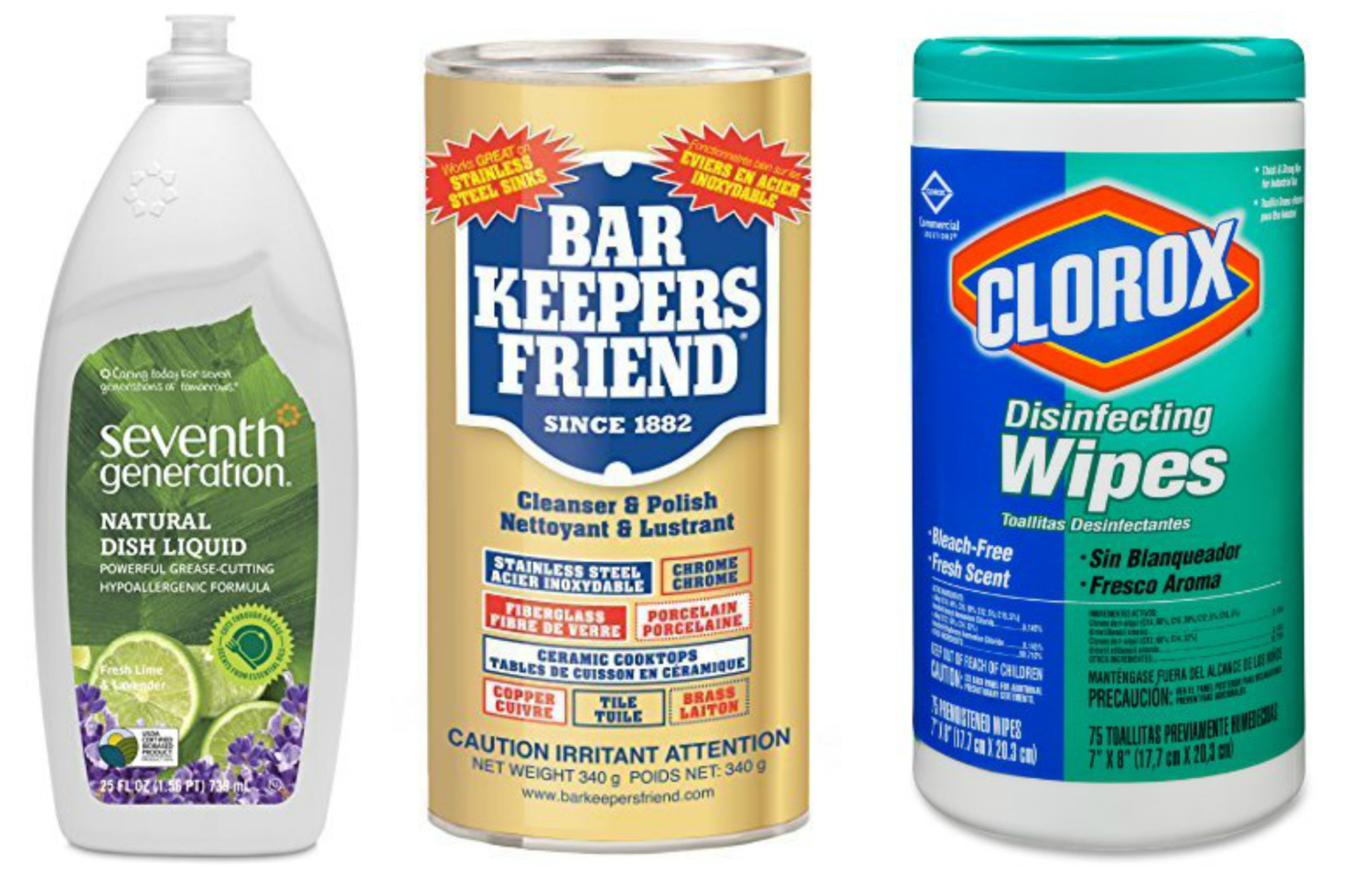 Dish Soap
Bar Keepers Friend
Disinfecting Wipes
I put together a short video showing you just how to go about taking your sink from gray to gleaming!
The dish soap and disinfecting wipes are what really get the sink clean and the Bar Keepers Friend polishes and makes the removal of any stains a cinch. It's just abrasive enough to buff out stains in seconds but not abrasive enough to scratch the sink surface. It's brilliant and I love it. (A lot.)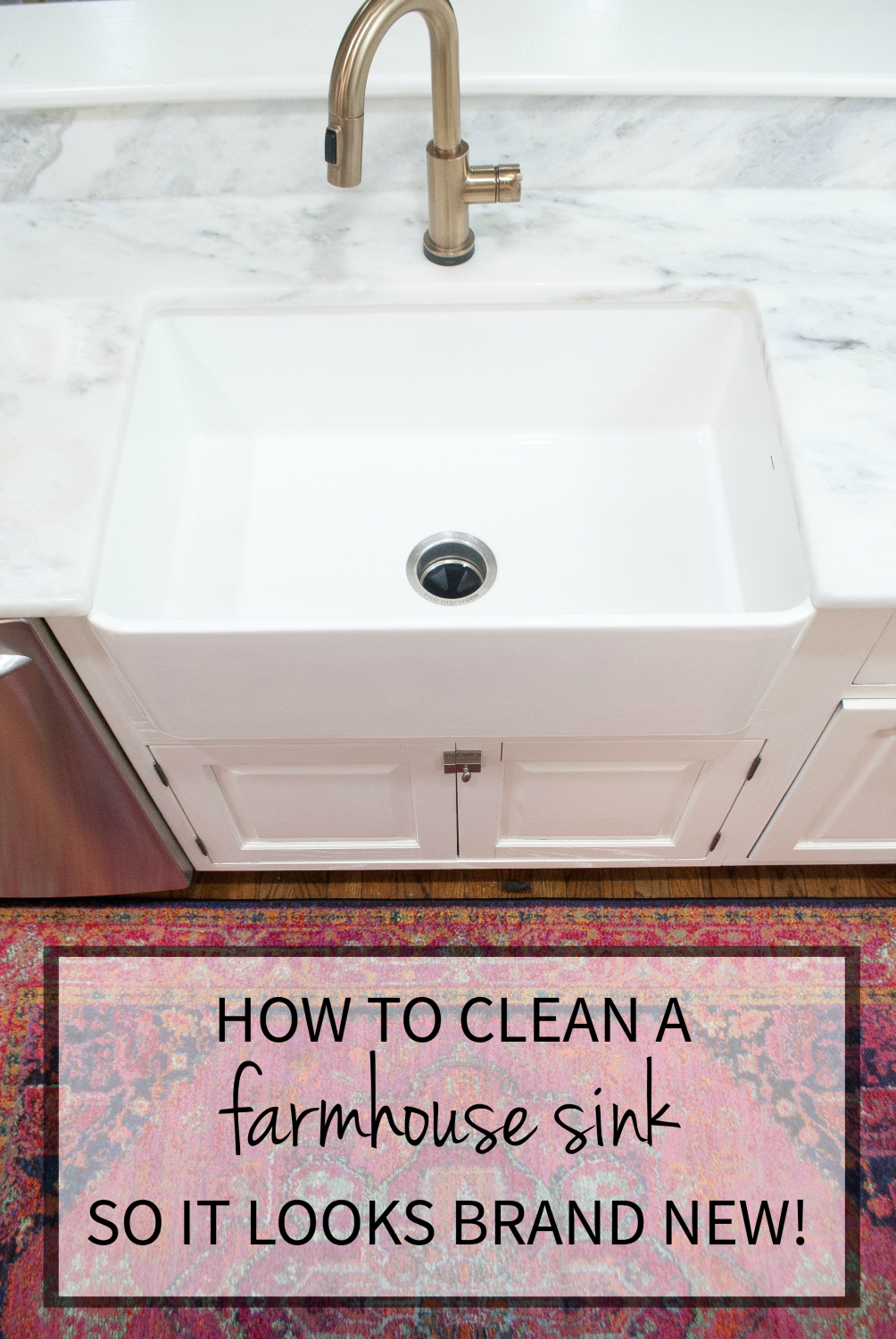 So fess up – do you clean your sink, farmhouse or other style? Do you buy my preaching about the importance of a clean sink? If you don't clean your sink and routinely throw your scrubbing sponge in there…just don't tell me ;)