There are a lot of removable wallpapers out there now (ones that come off without the jaws of life, like old school wallpapers), but have you ever seen a wallpaper before that is reusable?? Because I have not, until now. Walls Need Love is a company that makes a wide variety of home decor items – murals, wall art, throw pillows, shower curtains, tote bags, iPad skins, and much more – but what really got my attention was their reusable, repositionable, removable wallpaper. The patterns are printed on Fab-Tac adhesive backed fabric and won't rip, wrinkle, tear, or crease. You can put in on the wall, take it off, reposition it, or move it to a completely different room if you change your mind. Wallpaper for the changeable decorator – now that is speaking my language!
A feature on the Walls Need Love website that I think is brilliant is the option to see a snapshot of how each wallpaper will look on a wall. It's so hard to tell sometimes from a tiny little sample, but if you click a wallpaper swatch on the site, you can see mockups of the paper on a full wall. Here's how the palms wallpaper I'm using in my guest room makeover looks in the wall mockup.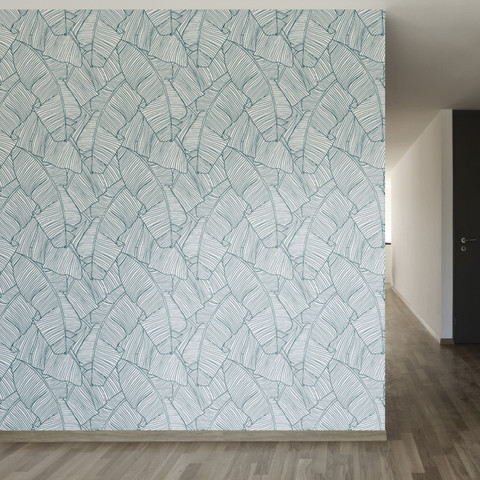 There are so many beautiful patterns available, I really encourage you to sift through the wallpaper designs if you've been thinking of adding it somewhere in your house. This is the perfect way to test the look out if you aren't sure about it because it's no mess, no fuss, and completely removable if you change your mind. Plus, for a limited time, you can save 25% off with code 4R8GJ3S7B4D7.
Here are a few of my favorite patterns to get you started!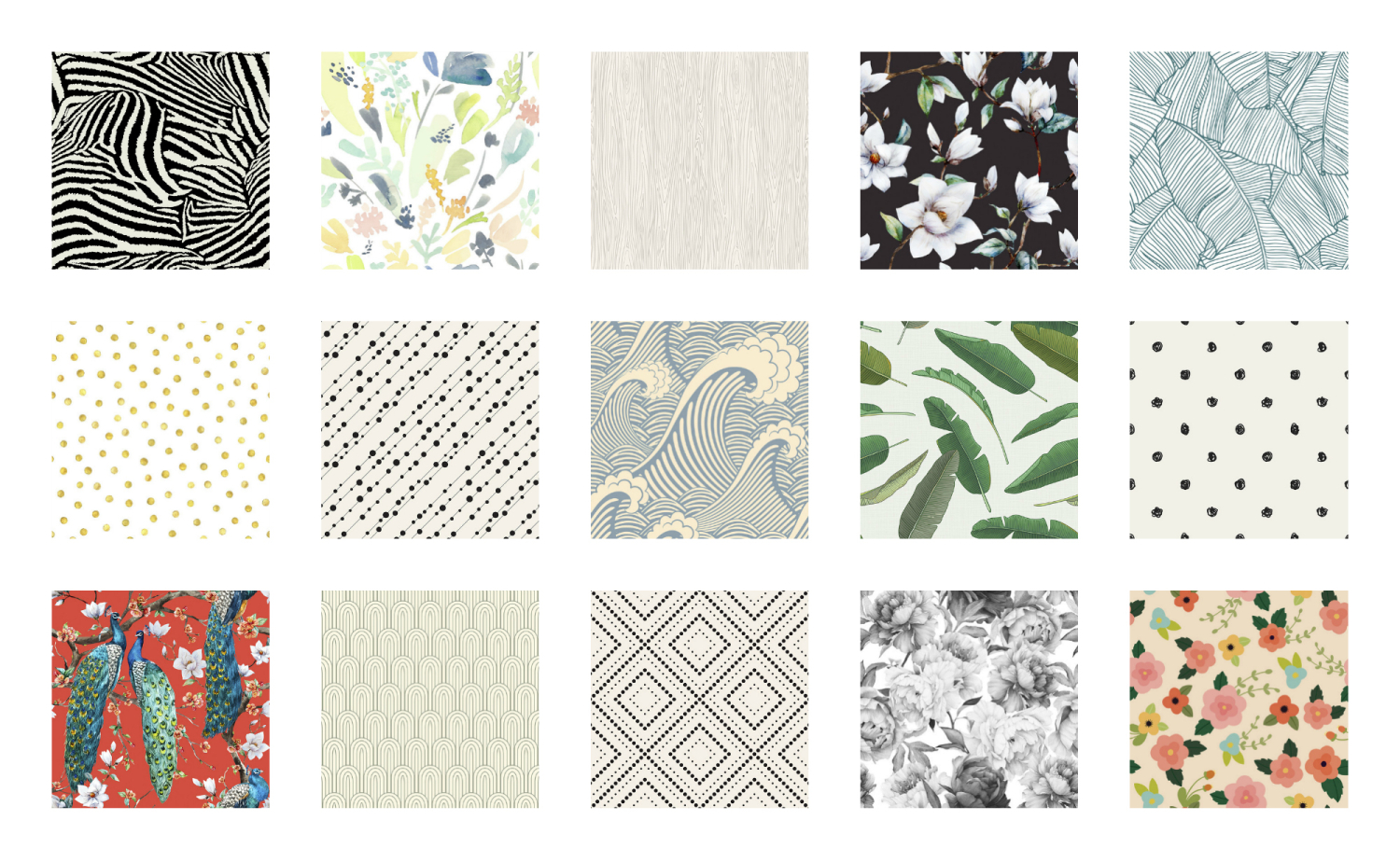 Fannie | Flowers | Wood | Magnolia | Palms
Goldidots | Pixel | Waves | Banana | Dots
Peacock | Nouveau | Diamonds | Clara | Lotus
And don't forget – for a limited time enter code 4R8GJ3S7B4D7 at checkout to save 25% on your order! I can't wait to get started applying the paper in my guest room and will share the process and photos with you as soon as I get moving with it.