One of the projects I plan to tackle this year is an overhaul of the guest room. I'm still working on the mudroom right now but some of the pieces of the guest room are coming together and I wanted to share overall plans today. Unlike a lot of people, our guest room really gets used. My parents and my in-laws both live some distance from us so when they come to visit they stay for a few days and I would like to have a nice, finished bedroom for them to stay in. Currently, the room is sort of half-wallpapered with fabric and is looking pretty shabby, but I want to turn it into a cheerful guest bedroom that will be a happy, pleasant place to spend the night.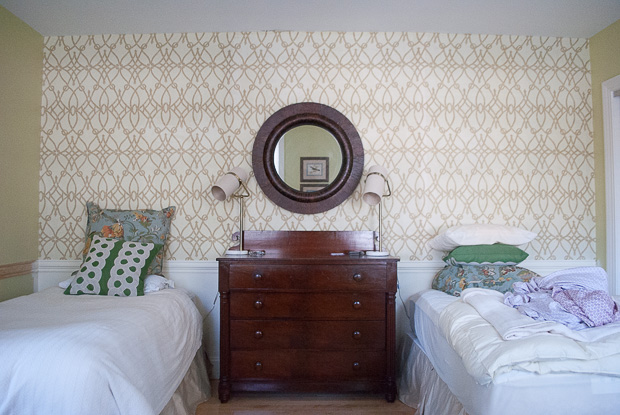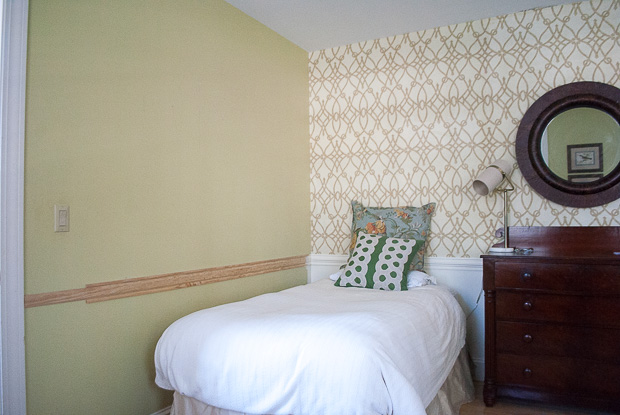 The fabric wallpaper and beginnings of the chair rail are going away, as are the existing bed dust ruffles. The antique dresser, the lamps, and the mirror are staying. You can tell that I got going with some ideas here and then stalled…for a year and a half. This time around I wanted to choose elements carefully and be sure of the pieces for this room before I started so I wouldn't hit a mental block again. So I did something I haven't before – I put together a color palette for the room. I often do this in my head, but this was the first time I put together a visual one and it has helped me tremendously to keep focus and work within the plan. The six colors I'll be bringing into the room are deep teal, kelly green, dark gray, coral, blush, and mustard yellow. I love the play of darks and lights, warms and cools.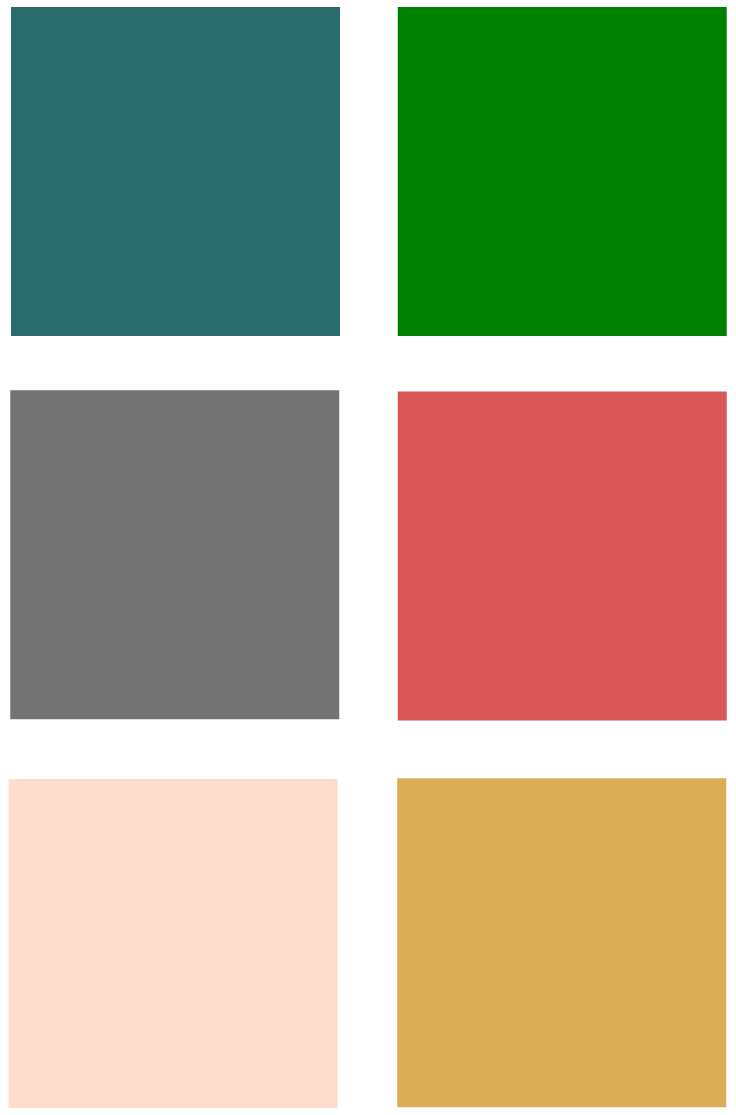 Once I knew what colors I wanted to work with, I started deciding where those colors would show up in the room. I'm working with a few existing elements but am also bringing in a lot of new. Here's a look at some of the things that will be coming into the room, though some of the actual pieces are inspired by the ones here and won't be exactly the same.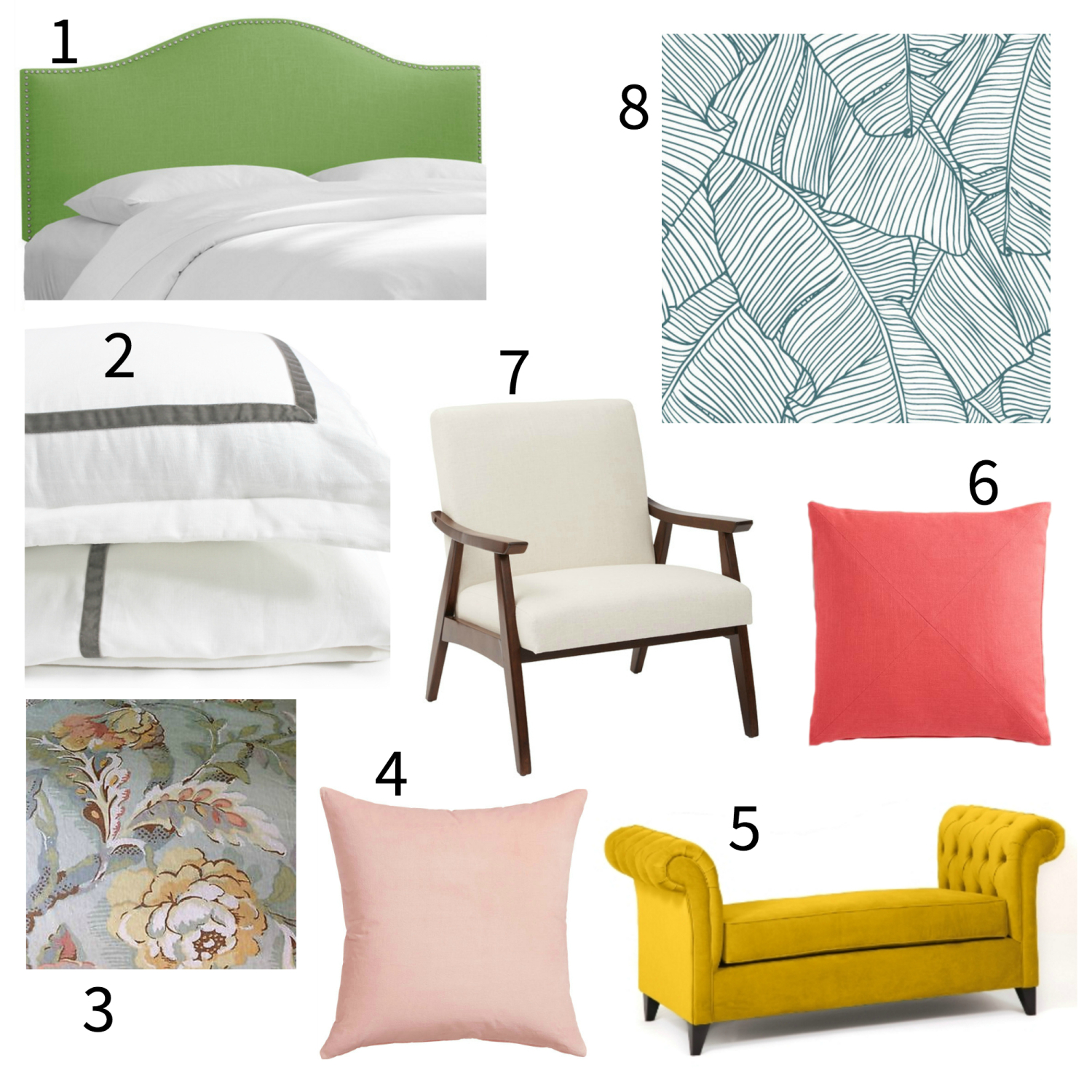 1 – kelly green upholstered headboard
2 – velvet trim linen duvet and shams
3 – floral Euro shams
4 – blush pillows (cotton velvet option and linen option)
5 – mustard yellow bench
6 – coral herringbone pillows
7 – linen mid-century modern chairs
8 – palms wallpaper
I am really excited to get working on this room and fix it up – stop by tomorrow for a closer look at the first part of the makeover that has made its way into the guest room!