One of the trickiest things I've found when it comes to photographing interiors is getting a decent shot when the camera is pointing toward a window. Last year I posted a step-by-step tutorial on how to correct "blown out" windows using PicMonkey (you can also perform the same correction using Photoshop), but I've since discovered another trick that helps on the actual photographing side of things and not in the photo editing process. Read on to find out how to photograph windows, and it requires no crazy photography wizardry skills, promise!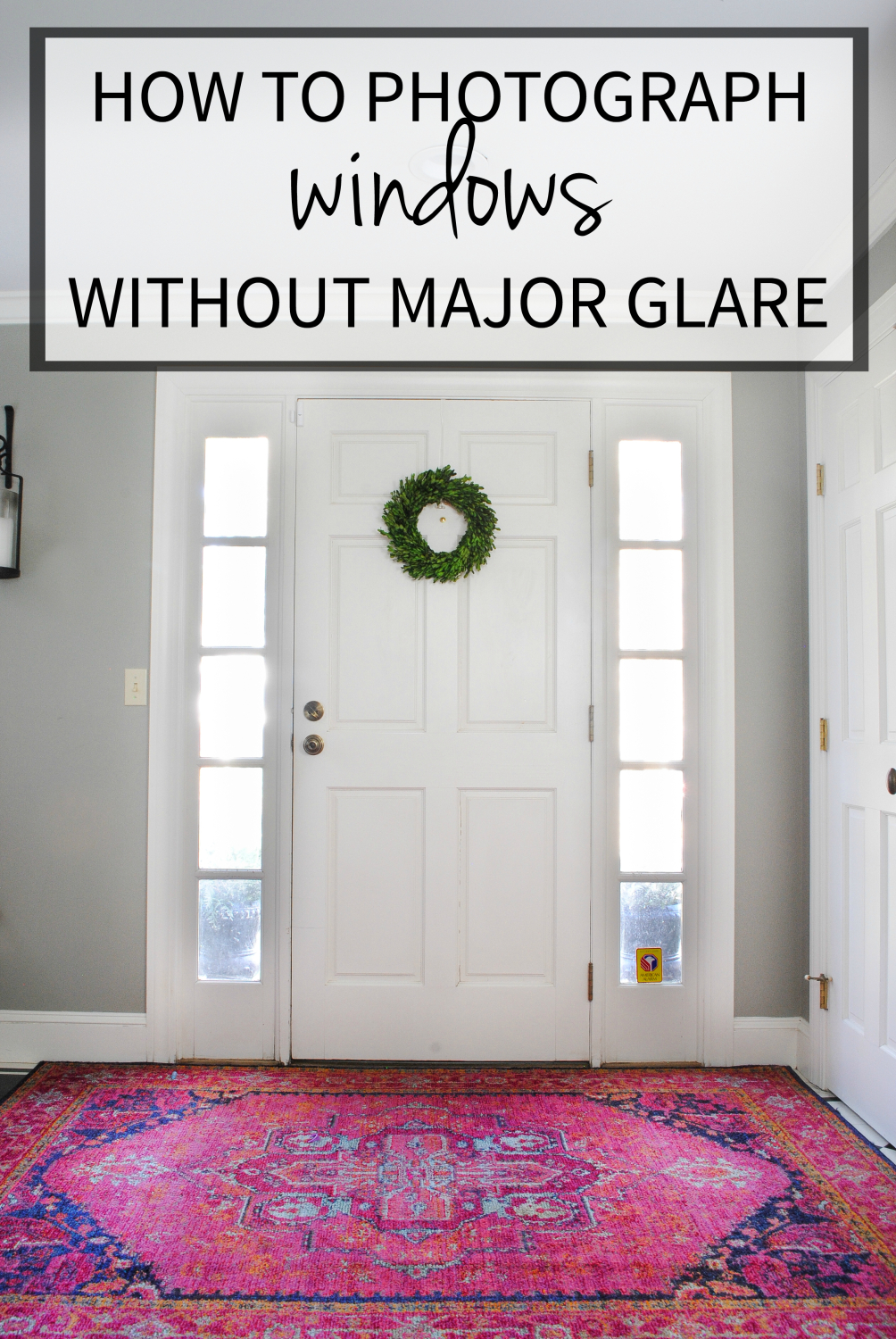 I stumbled onto this technique sort of by accident. I was taking photos facing a window one day and thought maybe if I directed light toward the window it would balance the light coming in through the window, essentially rendering the outgoing light (from umbrella lights) semi-equal to the incoming light (from the windows). I bought this simple light kit about a year ago and it has been a game changer as far as the quality of my photographs.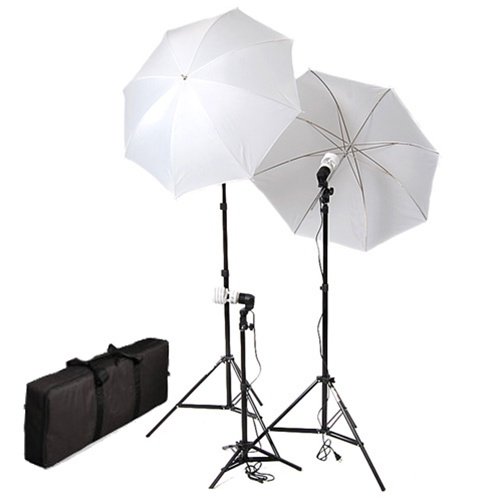 I don't always use it, but it allows me to brighten a dark room or one without windows, balance light in a room where there is natural light coming from only one direction, and, as I discovered recently, it evens out the light when photographing windows. I didn't think to use the umbrella lights for this purpose at first because it seemed counterintuitive to shine lights in an already bright area. Here are a couple of example shots to show you the difference. This first one I took with my camera on its tripod with no photography lights.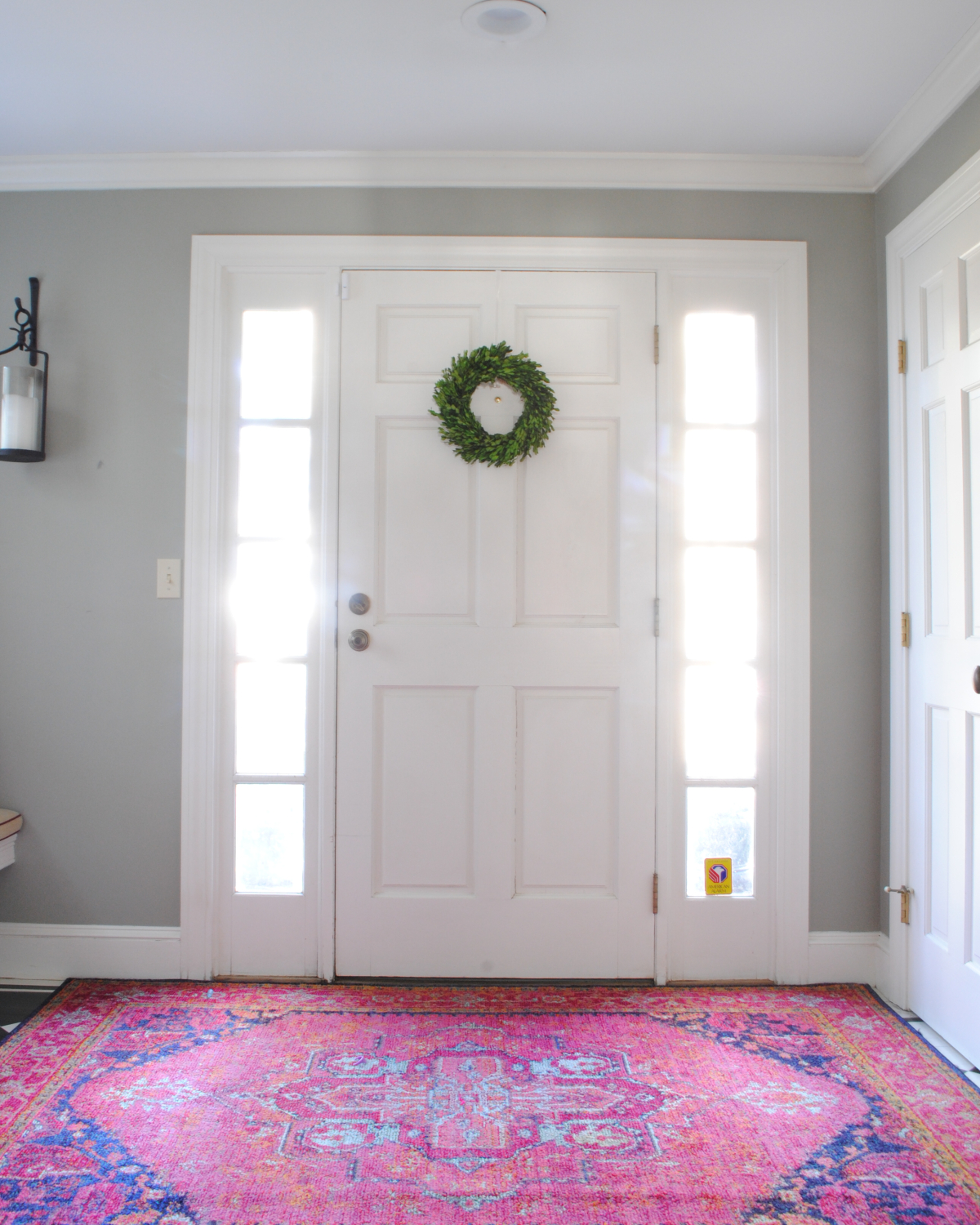 You can see how the sidelights on either side of the door have major glare going on, and the door, rug, and wreath have a rather washed out, blurry look to them. Here's a look in the other direction to give you a sense of how I set up the lights and tripod to take the next photo.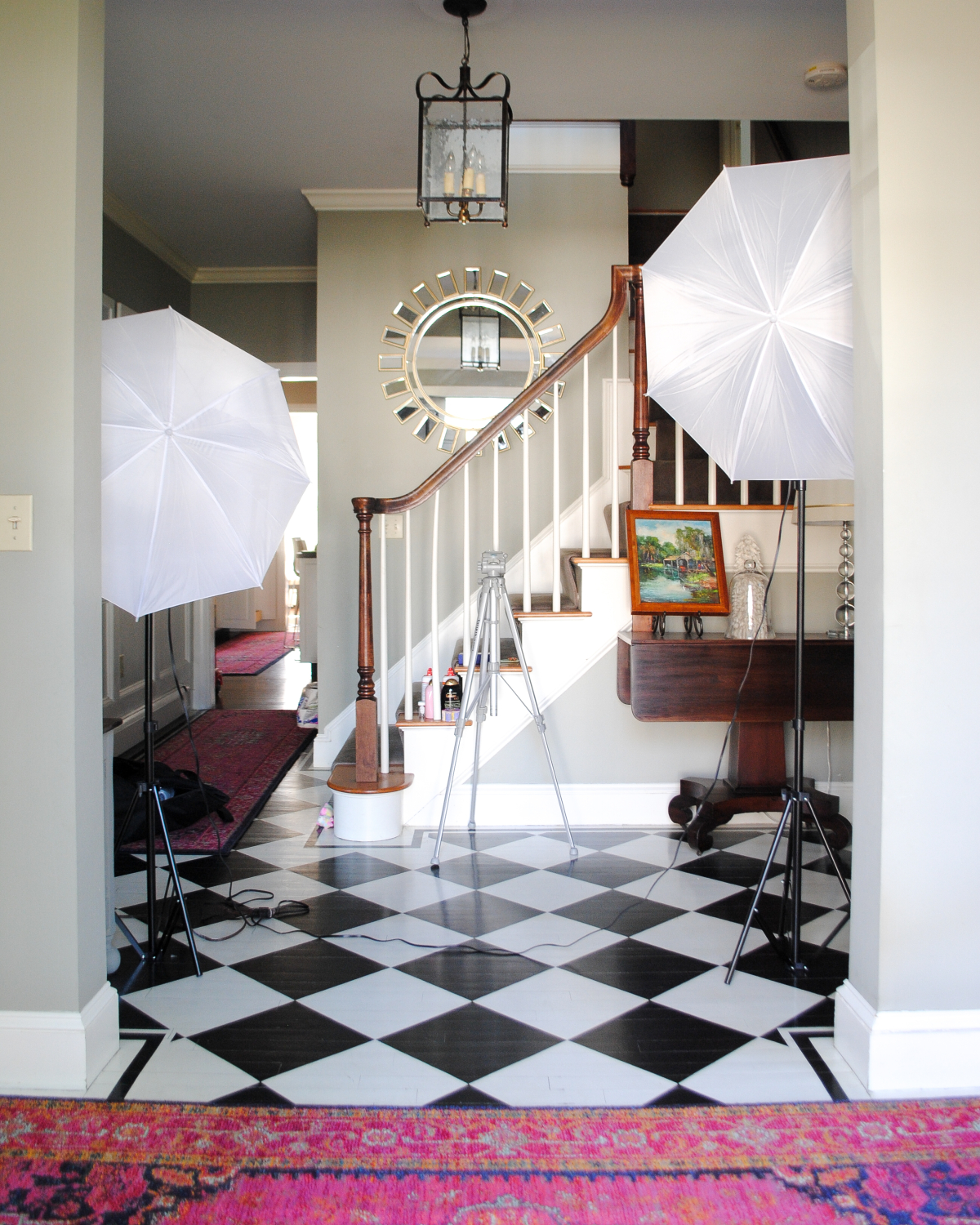 The tripod and lights are both facing the door, with the tripod in the center and the lights on either side, so I get fairly even light pointing toward the door, and toward those sidelight windows. Look at the difference between that first photo and this next one in terms of glare and sharpness.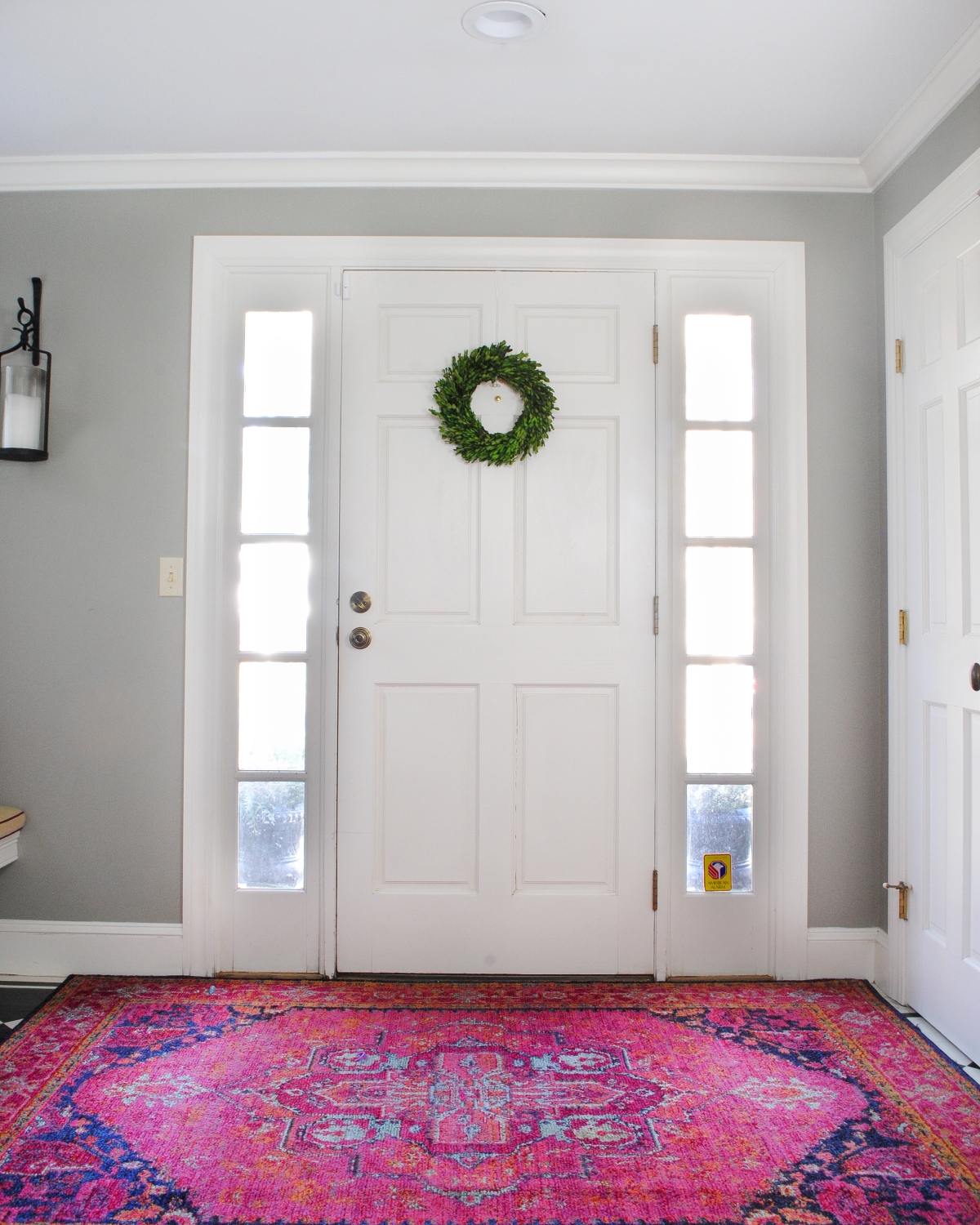 Here's a side-by-side so you can really analyze the difference using the lights makes.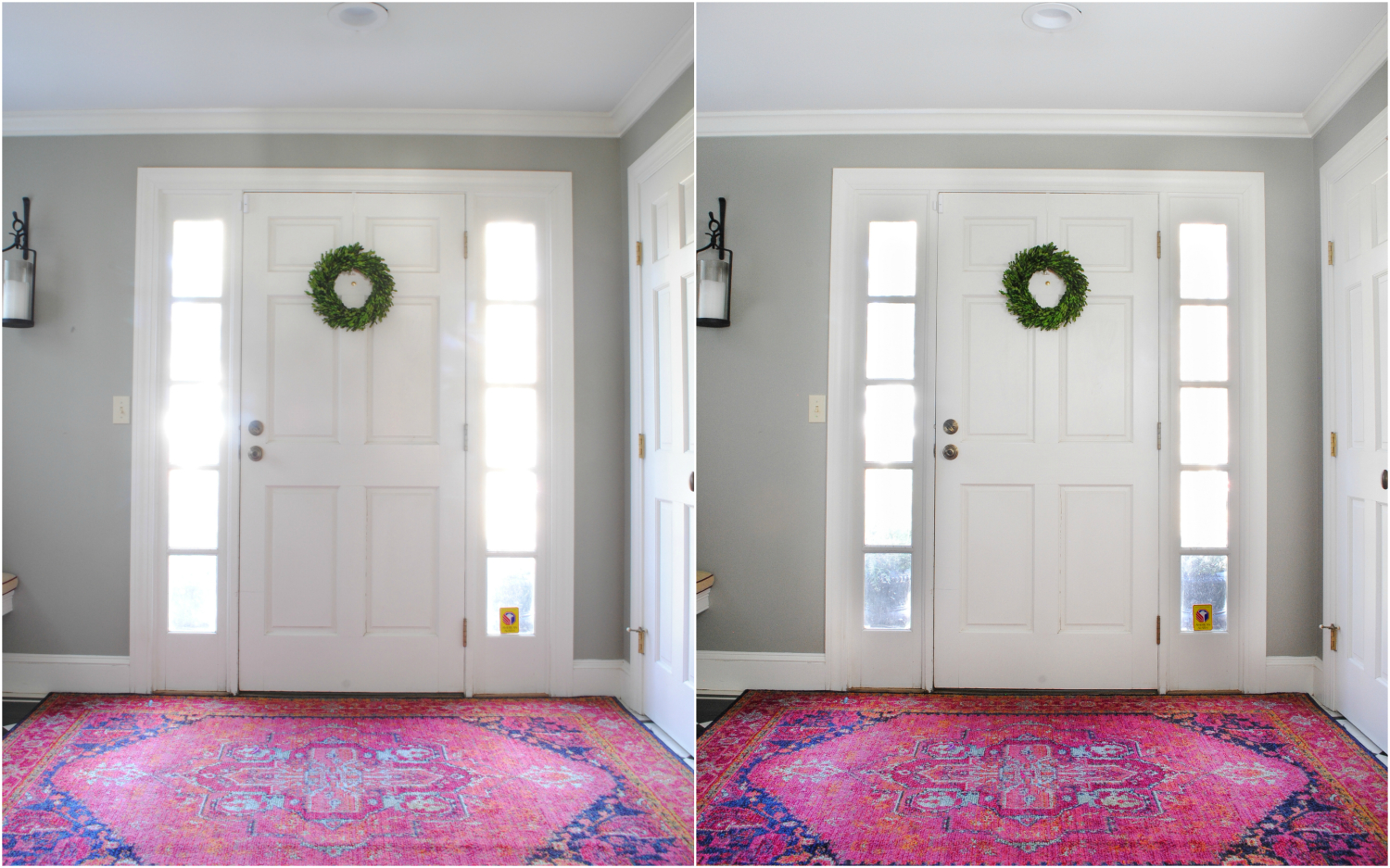 The rug has a sharper, more vibrant look, like it does in real life. The panels on the door and the wreath look more clear and detailed. The sidelight windows have a slight glare still in the center but pointing those umbrella lights toward the door, and toward the light coming in from the sidelights, balances incoming and outgoing light in a way that the resulting photo is much more true-to-life and worlds better in terms of sharpness and clarity.
I use this technique every time I photograph windows now and it has made such a difference, plus setting up the umbrella lights is a lot quicker than the editing I was doing before. For $50, this light kit may just be the best investment I've made toward improving my interior photography. I'm thinking of adding this set sometime this year, both to compare its light output to the kit I have and to have an extra set, since some rooms in my house could use a couple more lights to really illuminate and balance light for photos.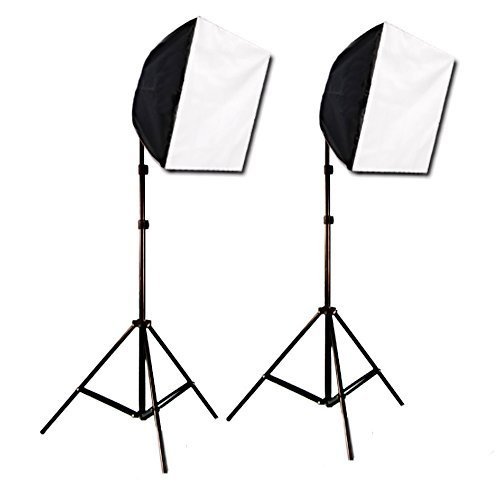 What about you? Do you have any brilliant tricks for how to photograph windows that you can share? Every time I pick up a tip like this I think, "Ahhhh, I wish I had known this sooner!!"