I've been on the lookout for round coffee tables lately for a couple spots in my house – specifically the screened porch and the basement, once we start to furnish it. For both areas I wanted a round coffee table because of how nicely they tuck into a sectional sofa, which we currently have on the porch and will have in the basement once it's finished. My search was narrowed further because I was determined to search out budget-friendly, affordable round coffee tables. The porch gets pretty dirty from dust and other fine debris that make their way through the screens so an expensive table just didn't make a whole lot of sense to me. And while I want the basement to look like a polished, finished room in the house, it is still a basement and I wasn't about to spend a fortune on a coffee table for the seating area. I wound up finding ten round coffee tables that I really love and that are all under $300. You don't have to sacrifice style for price on any of these – they're all on trend, beautiful, and look more expensive than they actually are. Win-win, right?!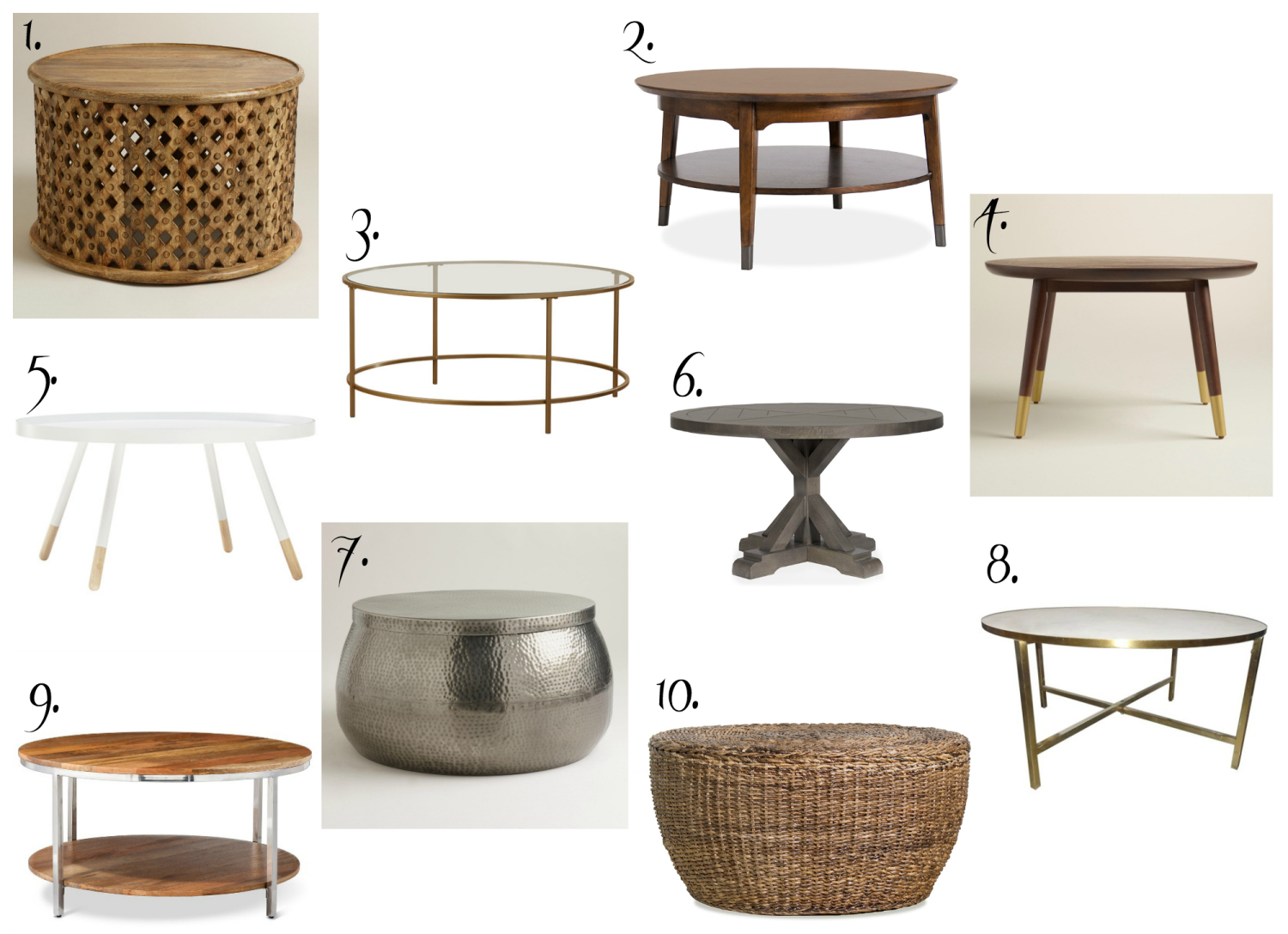 1. Tribal Carved Coffee Table
2. Murphy Coffee Table
3. Alsager Coffee Table 
4. Randon Coffee Table
5. Chelsea Coffee Table
6. Finley Coffee Table
7. Cala Hammered Coffee Table
8. Marlton Coffee Table
9. Berwyn Coffee Table
10. Branch Woven Coffee Table
One of these tables is sitting on my porch right now…can you guess which one I chose? I'll show you next week…well, that is if it decides to stop SNOWING IN APRIL and I can actually snap a few photos!