How do you feel about cottage cheese? I feel like most people have very strong opinions about it. Like they either love it or they HATE it. I am a big fan – it packs a big protein punch, is a great source of calcium, and I like that it isn't tangy like yogurt. If you are in the other camp, or have just been hesitant to try cottage cheese, you may change your mind after trying one of the new sweet flavors just launched by Hood®. Hood® Cottage Cheese with Honey & Pear mixes in crisp, delicious pears and subtly sweetened honey and Maple & Vanilla combines nature-inspired maple with creamy vanilla. Don't they sound delicious?? These new Hood® Cottage Cheese flavors provide a healthy breakfast, snack, lunch, ingredient, or topping that lets you indulge your sweet cravings in a high-protein package that's also a great source of calcium.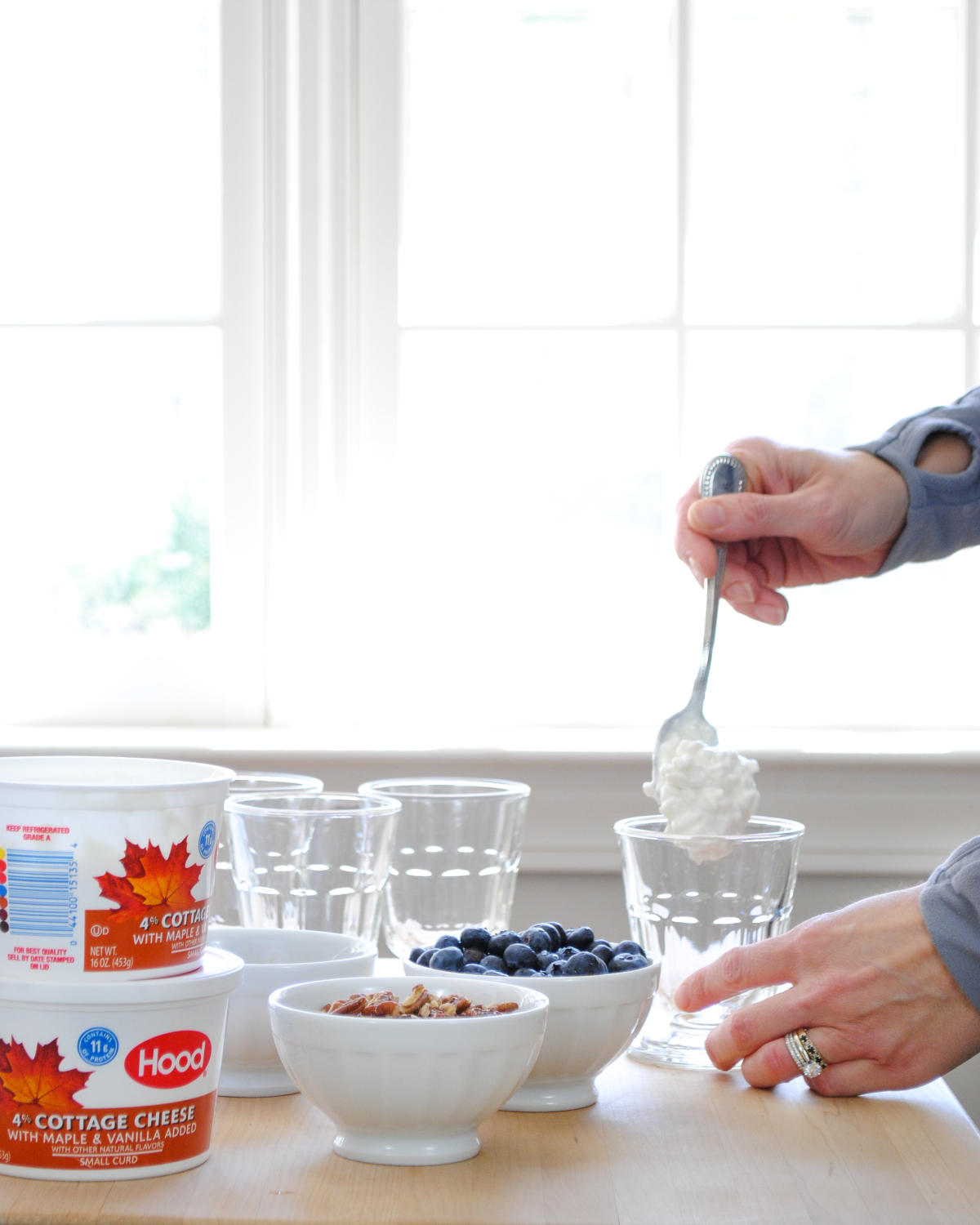 I came up with a parfait recipe that includes Hood® Cottage Cheese with Maple & Vanilla that I have been eating practically nonstop. It's sweet but not too sweet, filling, crunchy, satisfying, creamy…so basically, all good things. I layered the cottage cheese with some spiced applesauce, pecans, and blueberries and the combination is just to die for.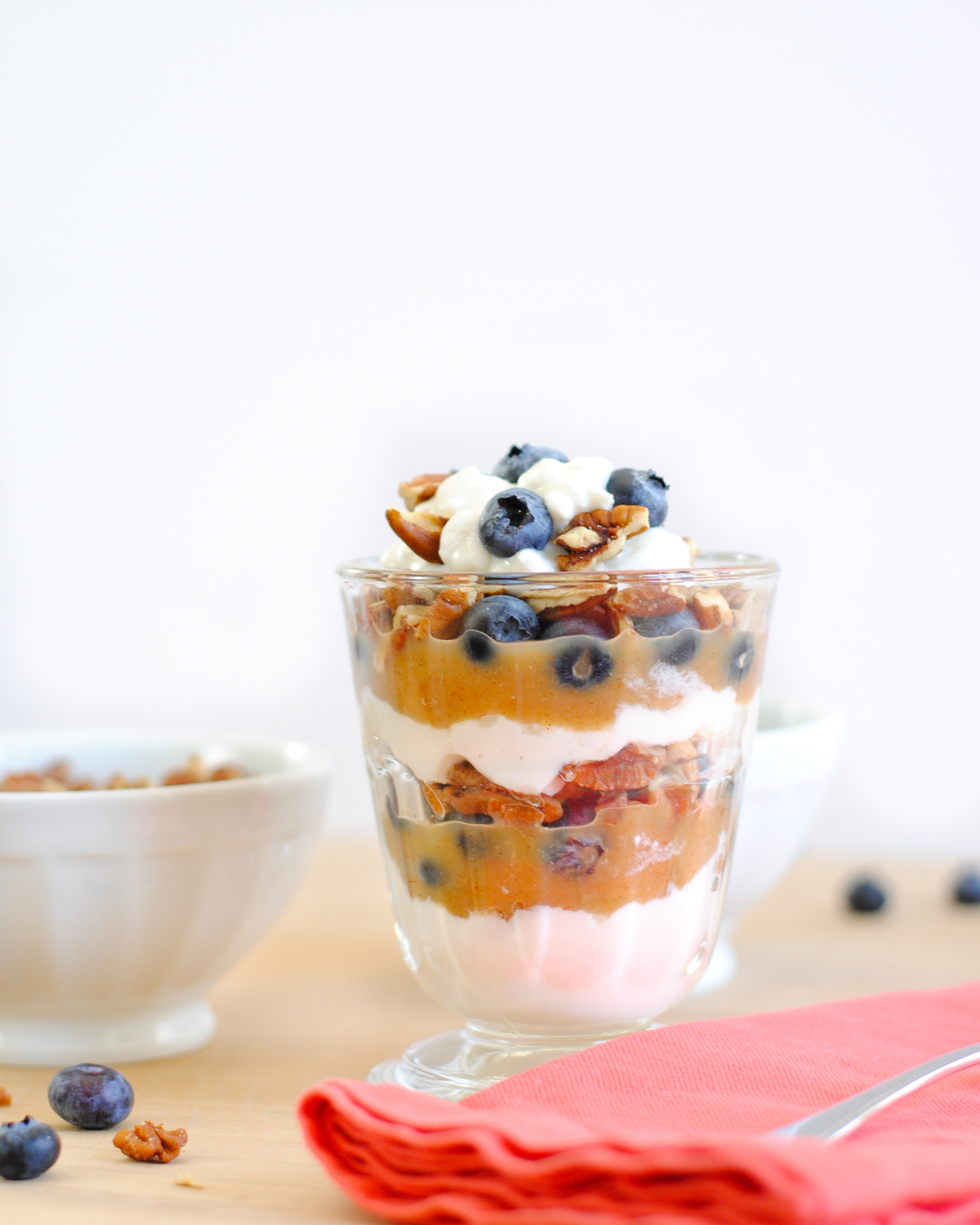 Plus, I think we all know we eat with our eyes first and the combination is just pretty. My daughters thought I was giving them some amazing midday dessert when I pulled these out last week and it always feels good to get that "Oh my gosh, Mommy, THANK YOU!!!" response when you're sort of secretly feeding them something healthy.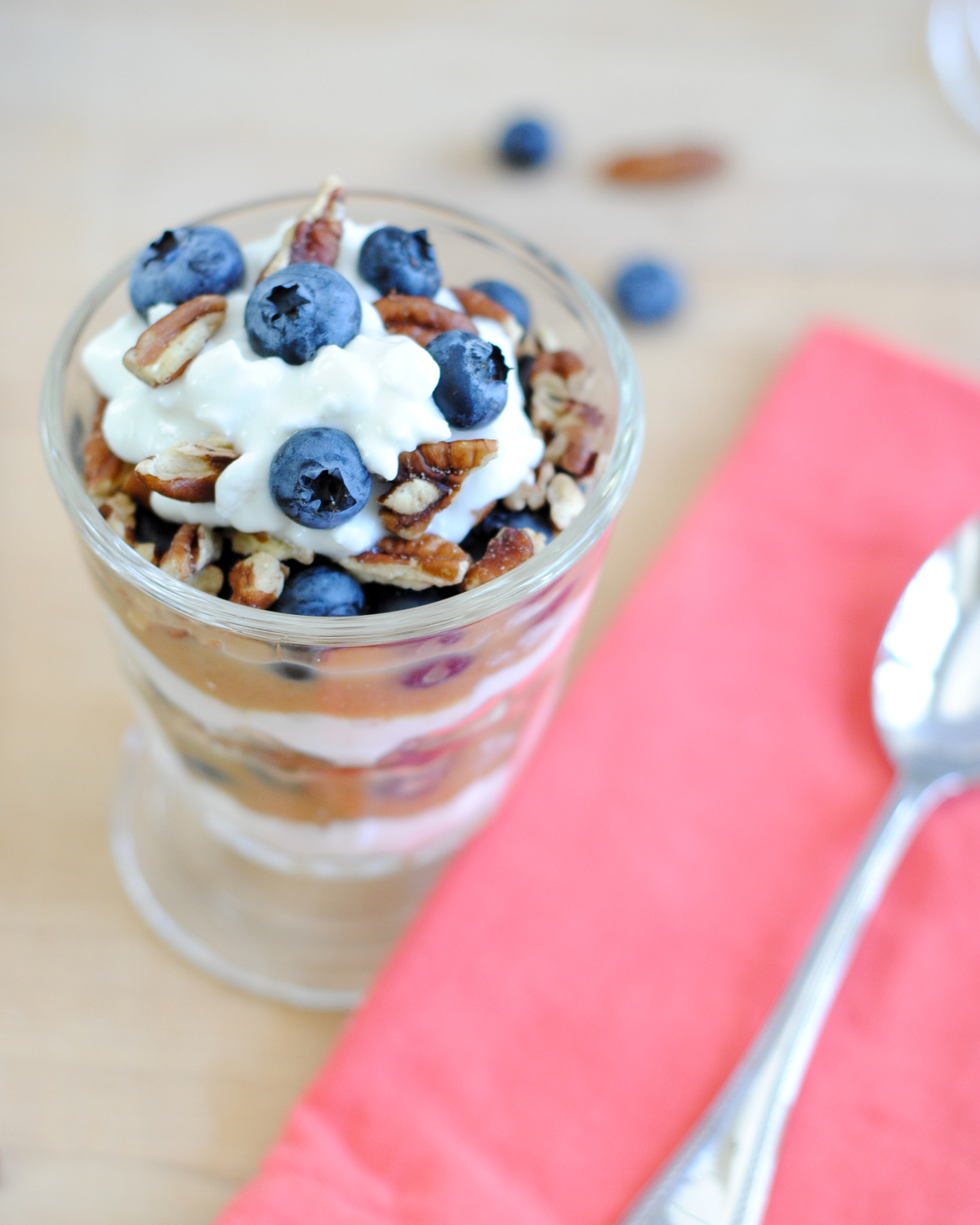 Now here's a super cool thing about this particular parfait. From Wednesday, April 27 through Friday, April 29 BostonTweet will be delivering my parfait including Hood® Cottage Cheese with Maple & Vanilla to local Boston companies to satisfy those afternoon cravings we all get for a sweet treat. Want to be one of the lucky companies? Keep an eye on @BostonTweet beginning Monday, April 25 to learn how to enter for a chance to get this sweet delivery using the hashtag #SwapForSweet! You can also vote for my recipe for a chance to win a $100 gift card. If you're in the Northeast and want to pick up some of the cottage cheese for yourself, the new flavors are available in dairy cases at Shaw's, Stop & Shop, Hannaford, and Market Basket.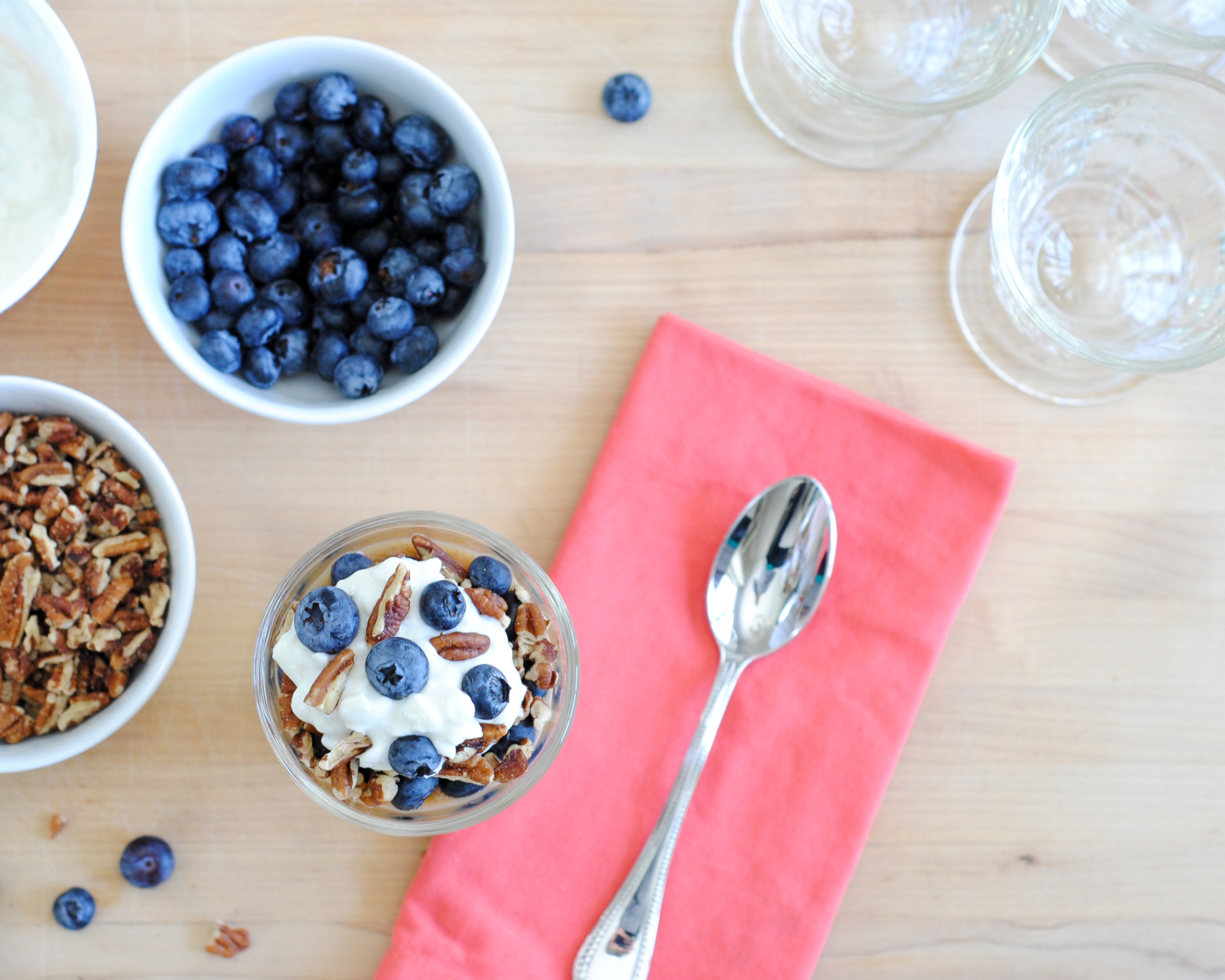 If you're not one of the lucky companies to get this delivery (or even if you are!) you can use the recipe below to recreate for yourself at home. I know what I'm having for an afternoon snack today, how about you?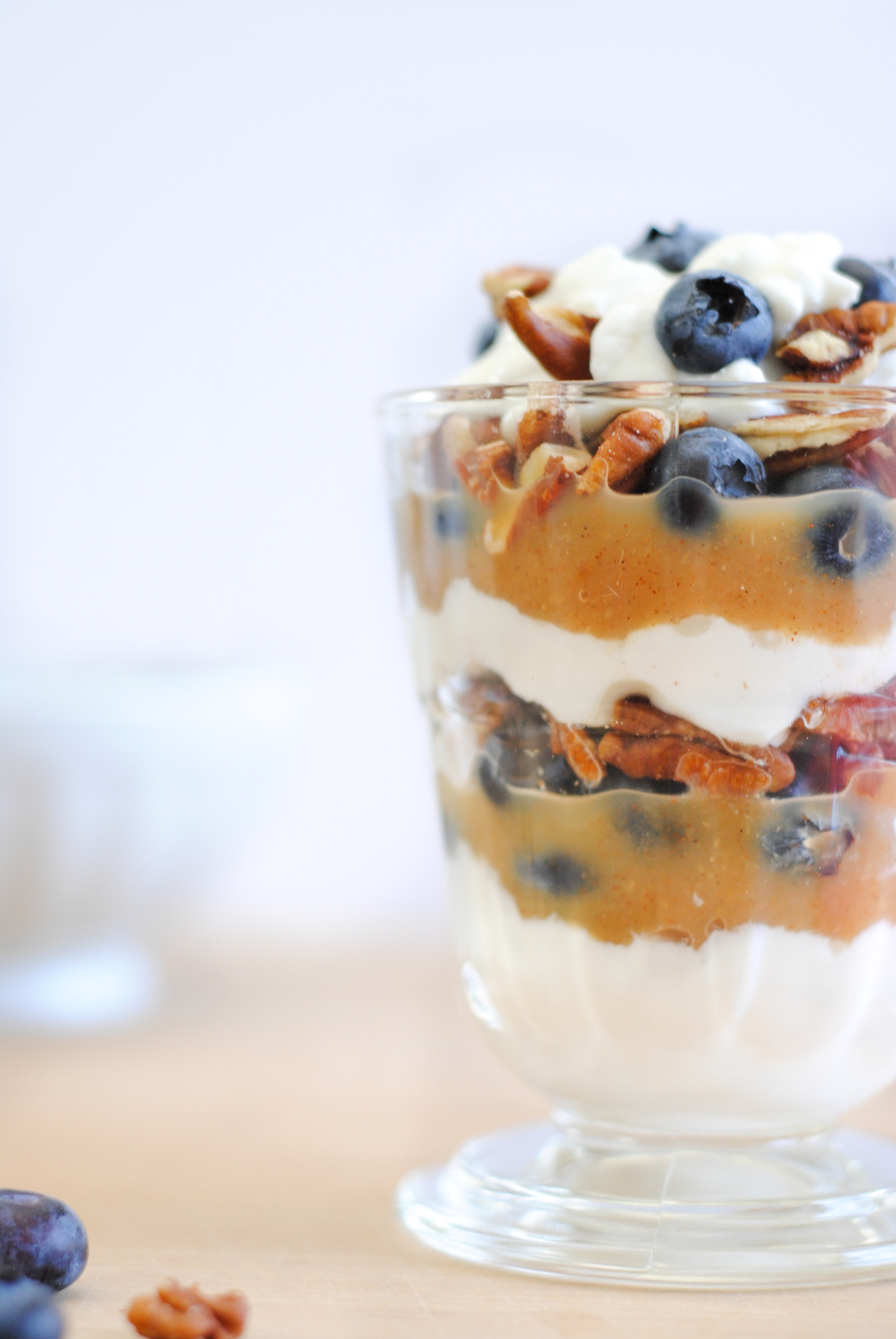 Maple Vanilla Cottage Cheese Parfait with Spiced Applesauce, Blueberries, and Pecans
A delicious, protein-packed parfait featuring maple vanilla cottage cheese, spiced applesauce, fresh blueberries, and crunchy pecans. Perfect for breakfast, lunch, a hearty snack, or a healthy dessert!
Recipe type:
Breakfast, Lunch, Snack, Dessert
Ingredients
½ c. unsweetened applesauce
¼. tsp. ground cinnamon
⅛ tsp. ground cardamom
½ c. Hood® Cottage Cheese with Maple & Vanilla
¼ c. fresh blueberries
¼ c. chopped pecans
Instructions
In a small bowl, stir the applesauce, cinnamon, and cardamom to mix.
To assemble parfaits, spoon about a third of the Hood® Cottage Cheese with Maple & Vanilla in the bottom of a mason jar or glass. Follow with half of the applesauce and just less than half of the blueberries and pecans. Repeat. Top with remaining Hood® Cottage Cheese with Maple & Vanilla and garnish with any extra blueberries and pecans.