Last week I shared ten beautiful, stylish, affordable round coffee tables and mentioned that one of them had been recently added to the screened porch. I made some big updates to the porch last spring and a year later I still love every aspect of it…except for the coffee table that came with the furniture set.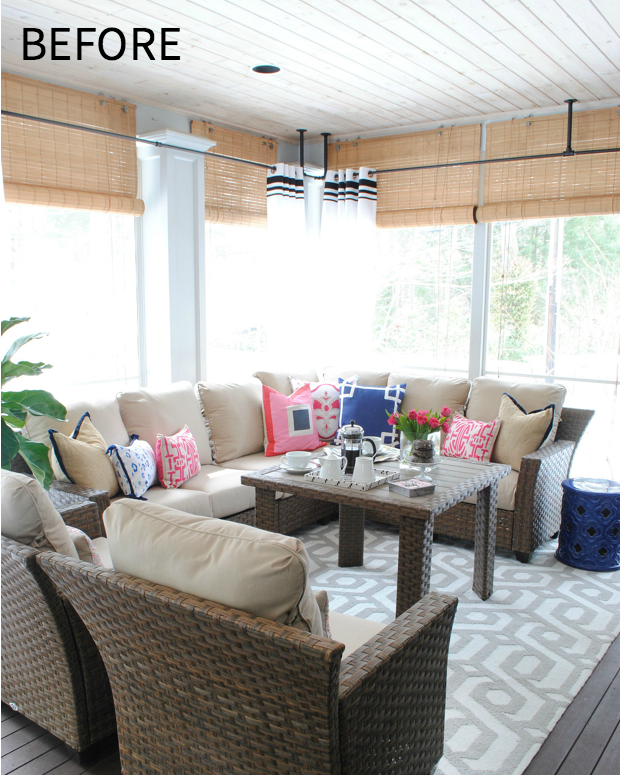 It was actually called a "chow" table, so was higher than a traditional coffee table, and was a nice generous size but felt a little too matchy-matchy with the sectional and chairs for my taste. I'm just starting to put the porch together for this spring and summer (it snowed here last week for goodness sake) but the addition of this wood and chrome round coffee table is a great first step toward getting the room ready for its five months of heavy use, and it is currently UNDER $125. So…a fantastic deal for a beautiful, classic table.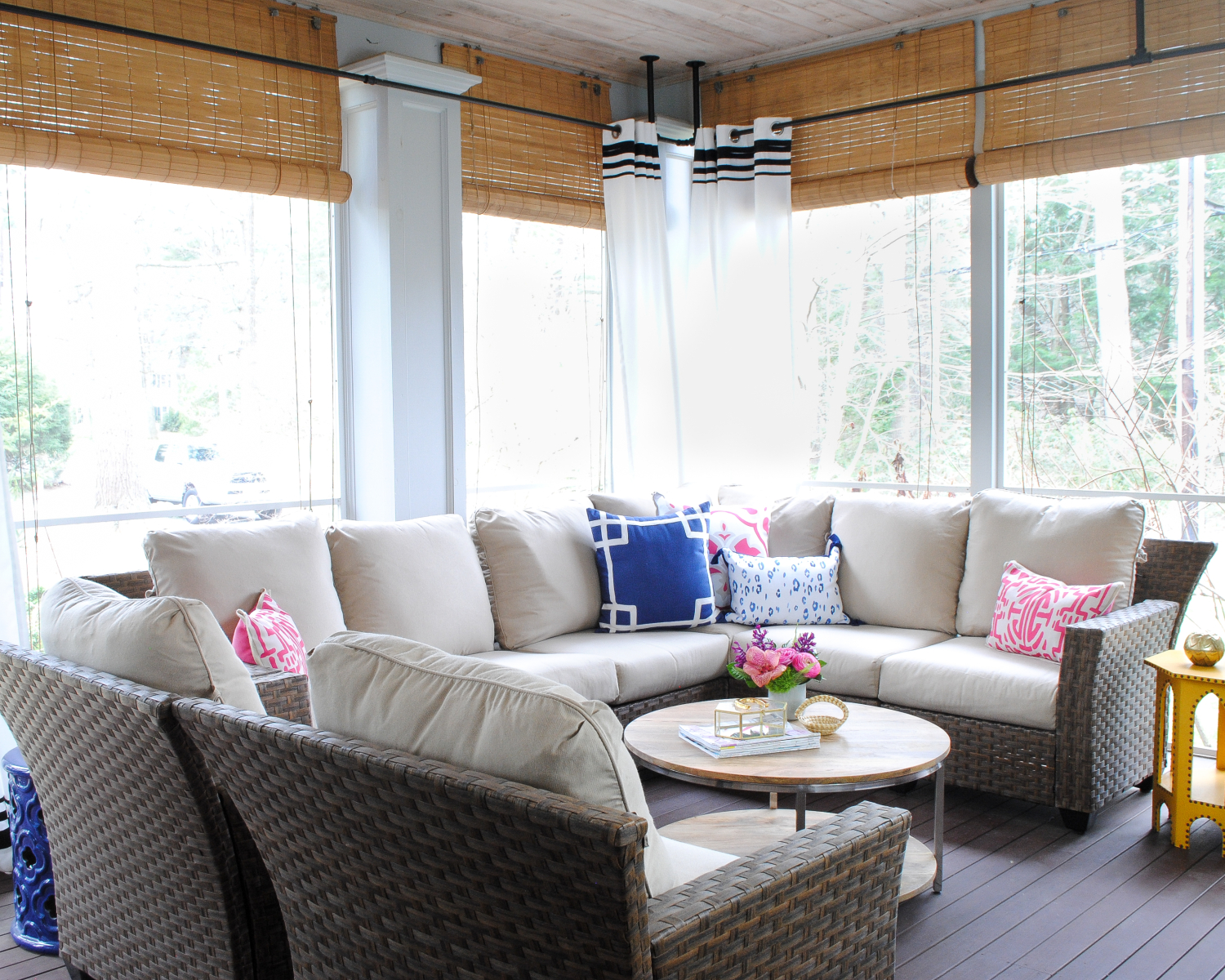 The smaller size and round shape of the coffee table are a great fit with the U-shape formed by the sectional and chairs and in general feels a little less in your face than the taller square table.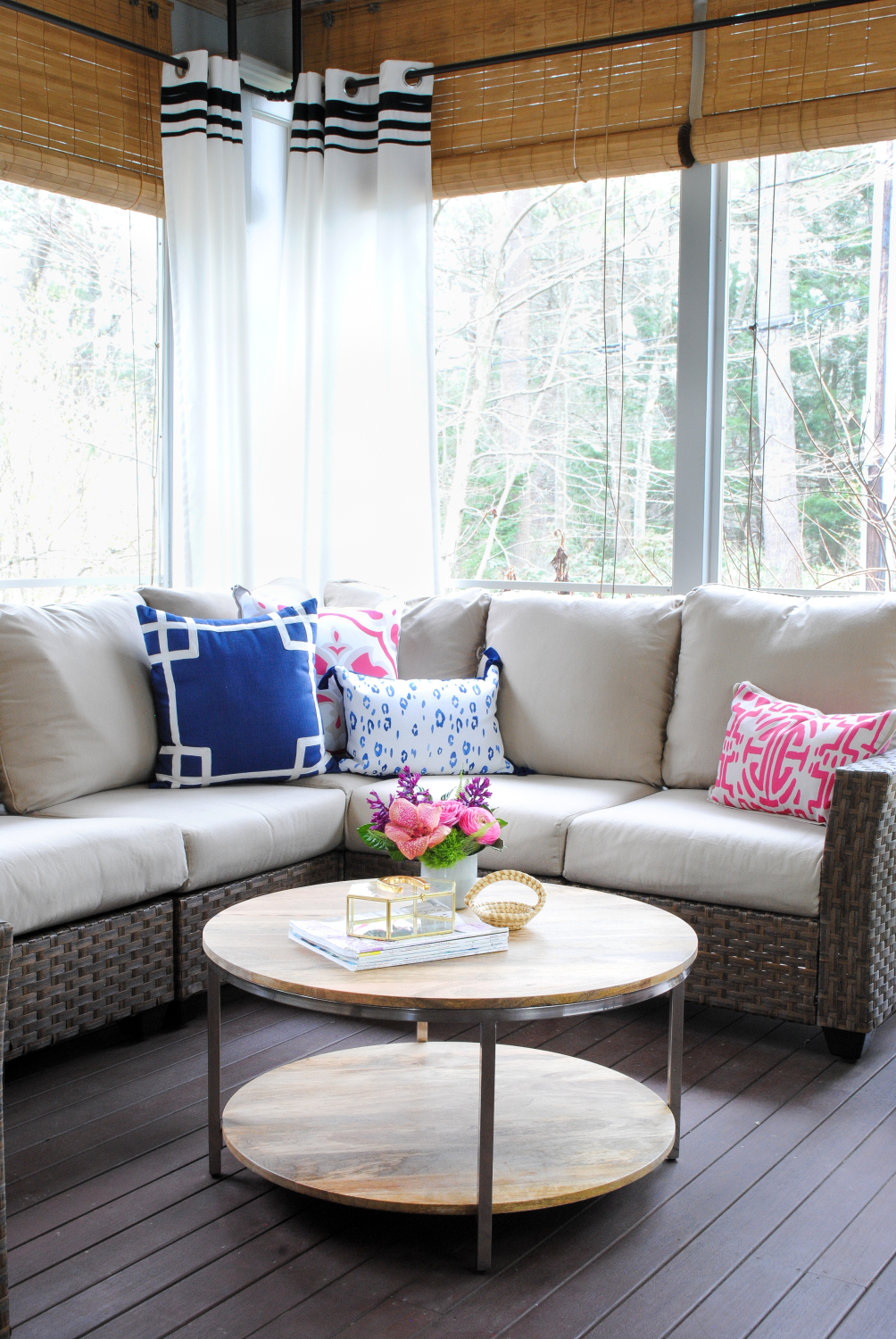 And I love the way the mid-tone wood and chrome accent the dark woven wicker and beige cushions of the other furniture without matching it exactly. The shiny chrome base is my favorite part of the table, though the wood grain on the top and the bottom shelf is a close second.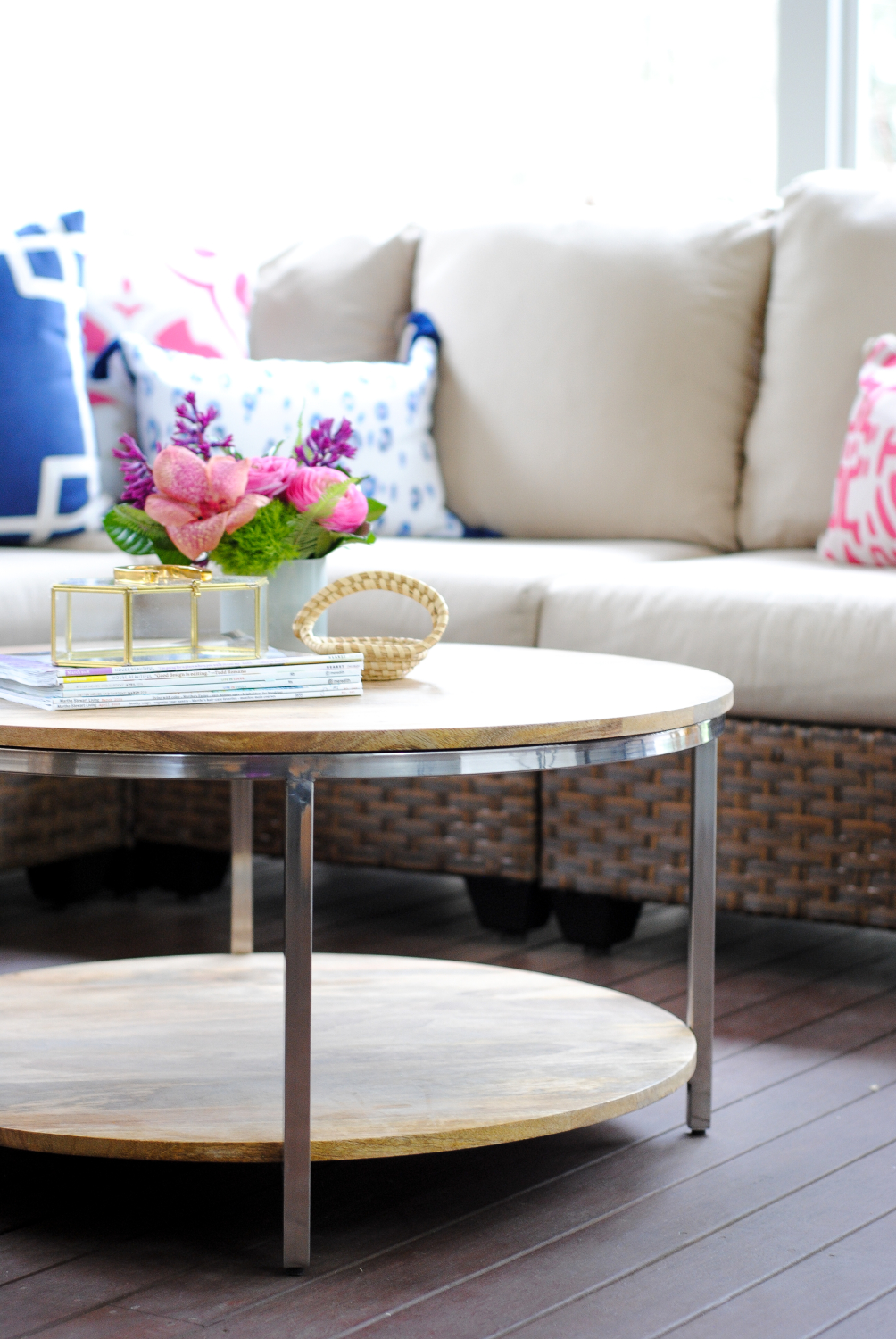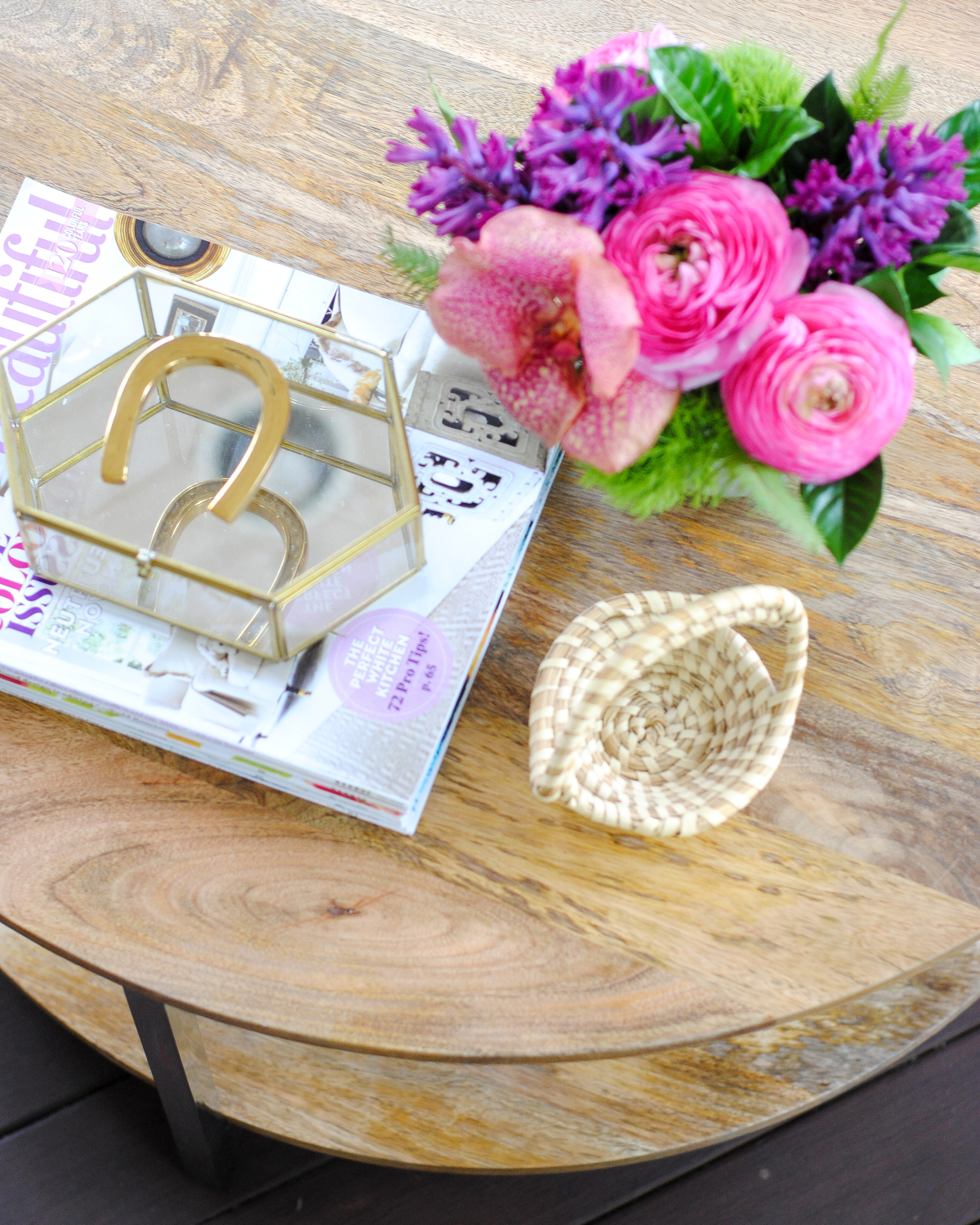 It's still a little chilly here to be using the porch regularly but the first warm days are starting to show up here and there and I can't wait to have the door from the family room to the porch open every day! It's still my favorite room in the house after living here for two years. And this pretty new coffee table has made me love the space that much more :)