Fresh margaritas are one of my favorite drinks. Even though you have to juice a small mountain of lemons and limes to make a pitcher, you'll have a hard time going back to margarita mix from a bottle once you've tasted the real thing. I tried a new spin on my favorite classic margarita last week after having a ginger margarita while out with friends, and it's a keeper. This raspberry ginger margarita may just be my new go-to summer drink.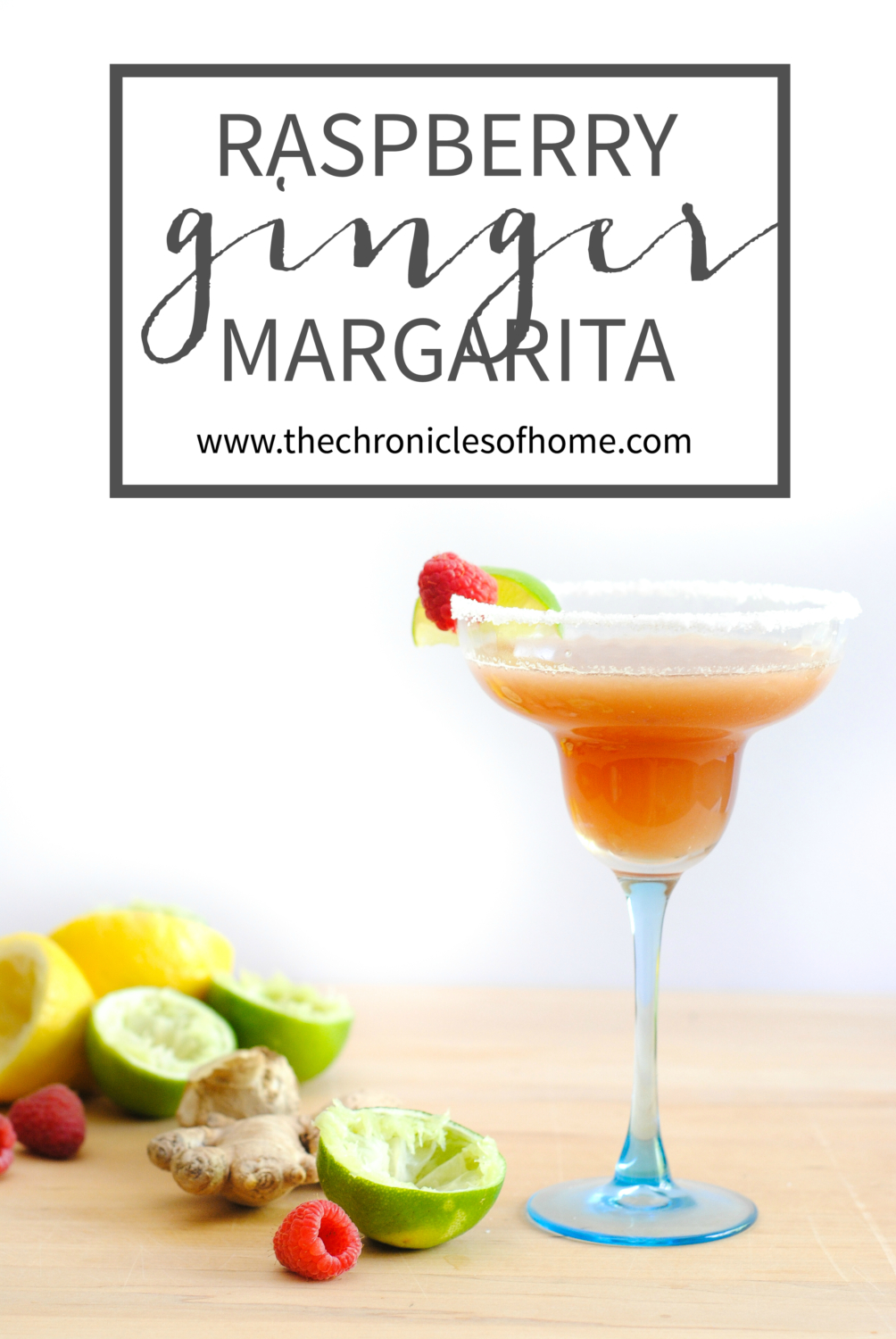 If you're not a raspberry fan, swap Cointreau or triple sec for the Chambord to make a ginger margarita. Either way, it's a delicious twist on a classic!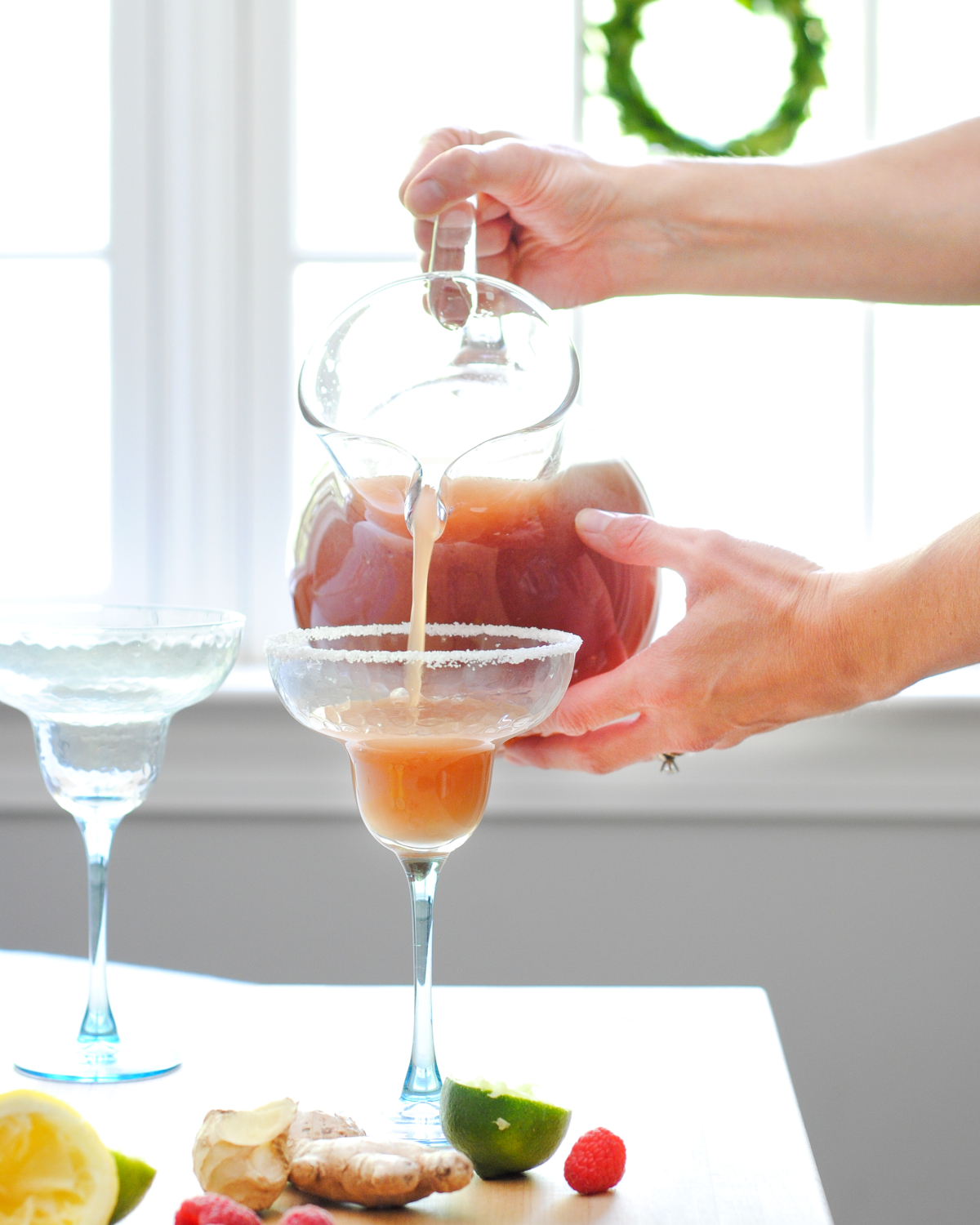 You can shop for some of the supplies you might need by clicking the images below. The glass pitcher is one of my most-used serving pieces, and it's under $40. I use it for water, orange juice, cocktails…absolutely anything!

Raspberry Ginger Margarita
A subtly spiced take on a classic margarita.
Ingredients
1 c. water
½ c. sugar
¼ c. fresh ginger, peeled and sliced into thin rounds
1 c. white tequila
1 c. Chambord
4 limes, juiced
3 lemons, juiced
Instructions
Combine the water, sugar, and ginger in a small saucepan and stir over medium-high heat until the sugar melts. Remove from the heat, cover, and let sit for 30 minutes. Pour the ginger syrup into a blender and process until smooth. Strain with a fine mesh sieve and refrigerate until you're ready to use. The ginger syrup can be made several days ahead.
Stir the tequila, Chambord, fresh lime juice, fresh lemon juice, and ¼-1/2 cup of the ginger syrup in a large pitcher. You can adjust the amount of ginger syrup to suit your taste. Chill in the refrigerator until ready to serve in margarita glasses or serve over ice in simple tumblers.