It took me forever to decide what to call this recipe. Breaded chicken? Crispy chicken? Chicken cutlets? It's kind of sort of all those things, but then it's different too. I suppose it doesn't really matter what I call it, because all you really need to know is that this easy baked chicken cutlets recipe is very delicious, very popular among both kids and adults, and VERY easy to make. Like twenty minutes from start to finish easy. Whip up a salad while the chicken is in the oven and you'll be sitting down to eat in less than a half hour.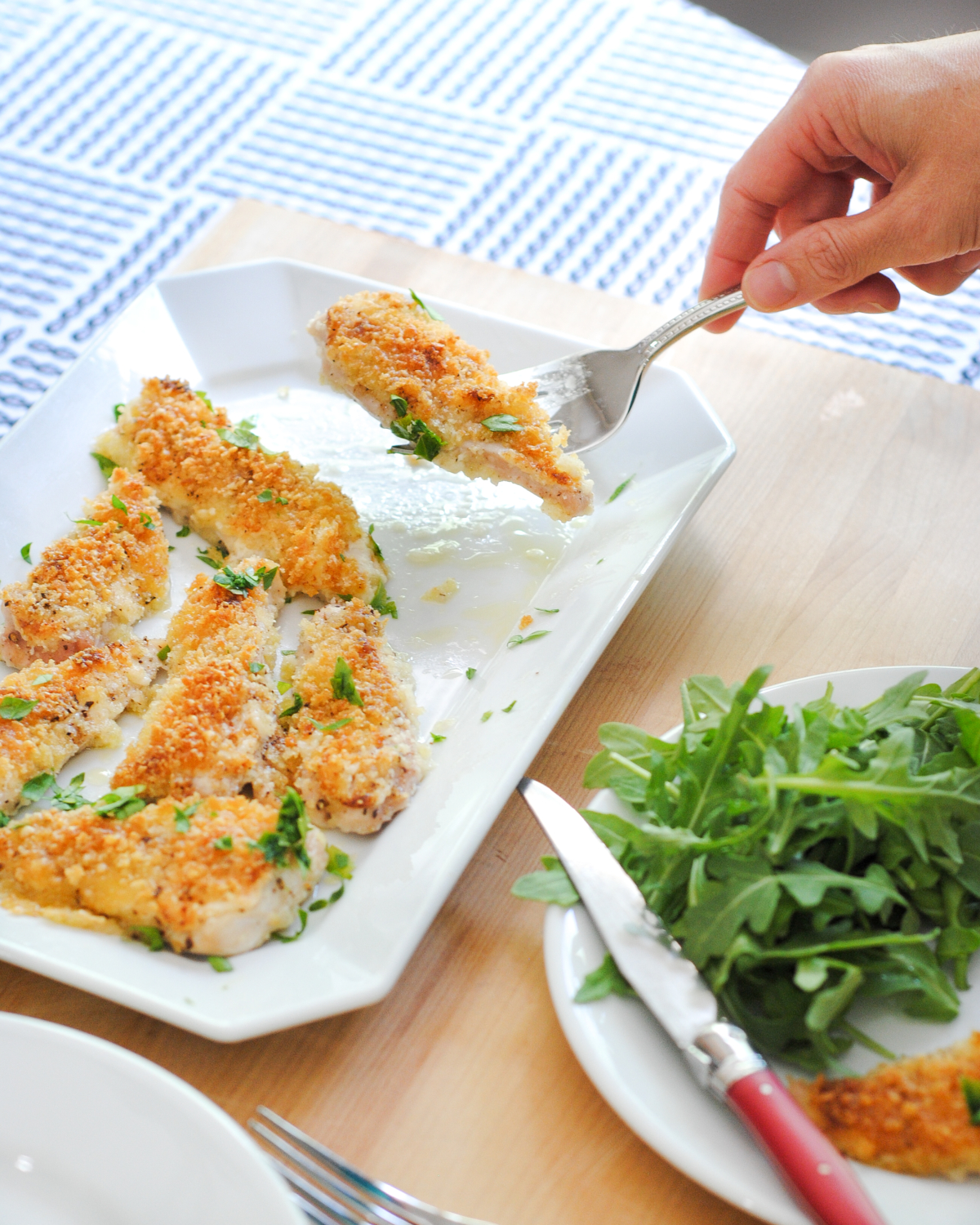 My mom started making chicken this way a year or so ago and it is brilliant for those busy weeknights when you need a super fast meal in your back pocket. I still sometimes make traditional chicken cutlets where I pound chicken breasts flat then dredge in flour, egg, and breadcrumbs and pan-fry in oil but this technique has become my more regular go-to. You can even make this completely ahead of time, keep it in the fridge, then just drizzle with olive oil right before baking.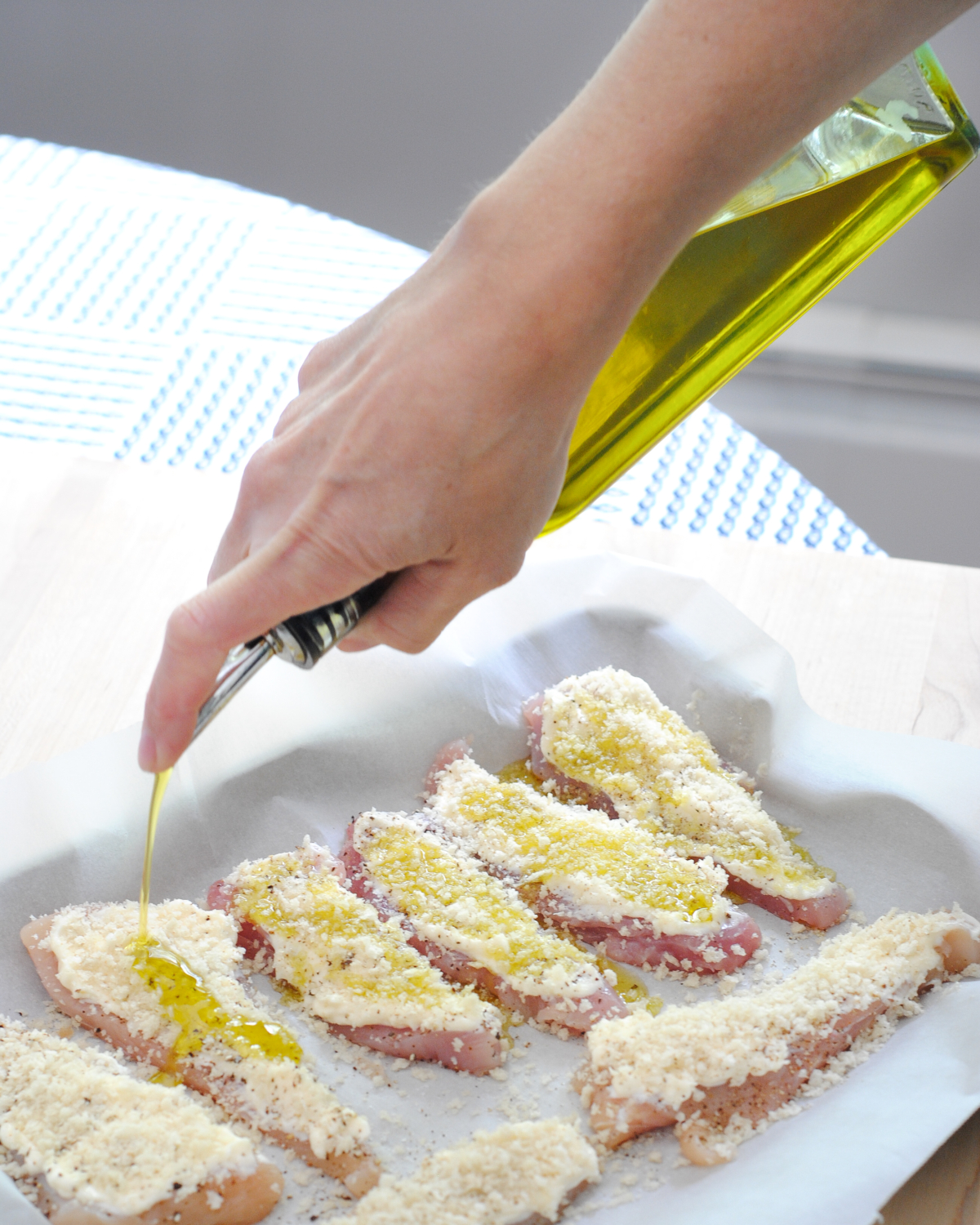 I often make this chicken dish as part of a weeknight meal but I have even made it for casual gatherings with friends. It's so tasty and kids and adults both just love it.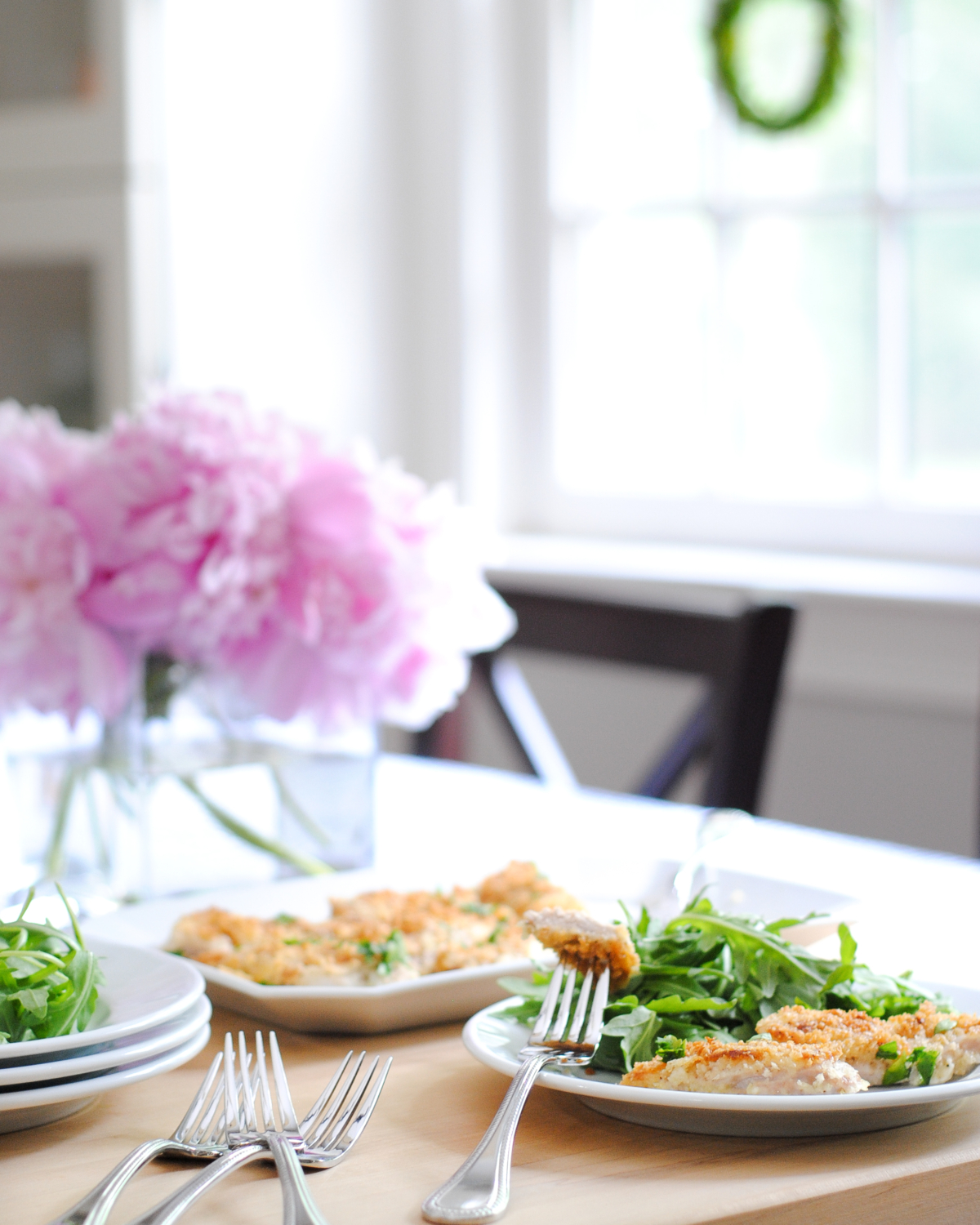 Tuck this one away for sure, it's become a fast family favorite and is a really brilliant way to save yourself time and effort during dinner prep. Plus it tastes amazing!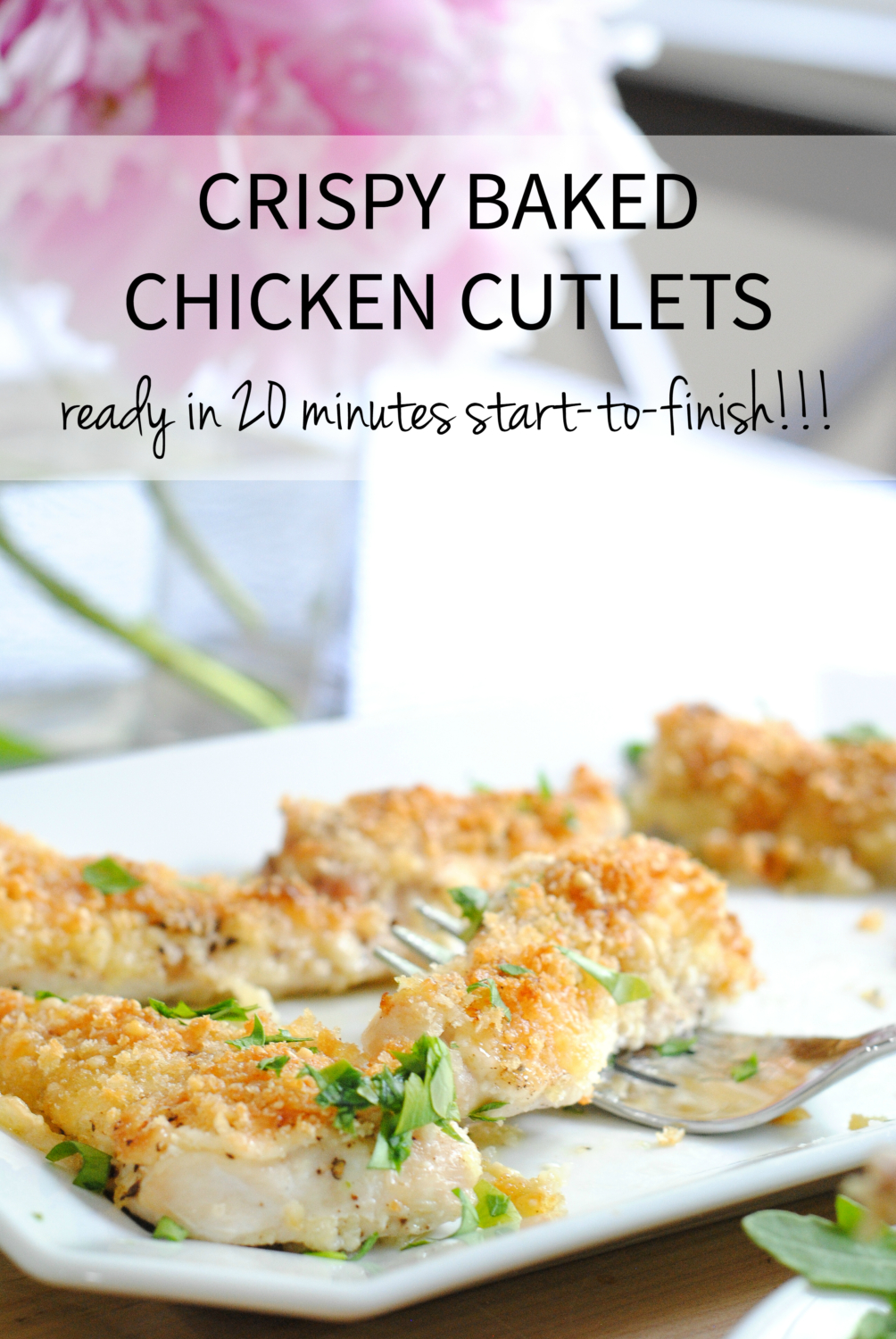 Easy Baked Chicken Cutlets Recipe
The easiest way to make breaded chicken cutlets - no multi-step breading process and no standing over a sizzling pan!
Ingredients
boneless skinless chicken breasts
salt and pepper
mayonnaise
panko bread crumbs
grated parmesan cheese
extra virgin olive oil
Instructions
Preheat the oven to 400º.
Trim excess fat from the chicken breasts then slice each breast in half crosswise to yield two thin slices from each breast (thin slices help the chicken to cook quickly). Cut again lengthwise if you prefer smaller, chicken-finger-sized pieces (I usually do this when feeding children).
Lay the chicken pieces on a baking sheet, season with salt and pepper, and spread each piece with some mayonnaise. The amount will vary but usually about a tablespoon per piece is sufficient - you want a moderately thick layer of the mayo. Next, sprinkle panko on top of the mayonnaise (enough to cover the mayo pretty completely) followed by a dusting of parmesan cheese. Drizzle the tops with olive oil and place the baking sheet in the oven.
Bake about 15 minutes until the chicken is cooked through and no longer pink in the middle.