Last week I showed you my plans for finishing the breakfast nook in my kitchen (you can see them here) and today I'm showing you the first part of the new look in place. When I first started to think about both how I wanted it to look and how I wanted it to function, I knew my top priority was a table that comfortably seats eight people. I didn't have an exact style in mind but was feeling drawn to lighter wood farmhouse style tables. Turns out they can run you a pretty penny for an eight-seater and I was definitely more in the market for an affordable farmhouse table than a half-year's budget farmhouse table. I wound up on Oak Furniture Land's site (I added some of their bedroom furniture to my daughter's room back in September) and when I came across the six-foot Mantis Table I basically thought, "Yesssssssss."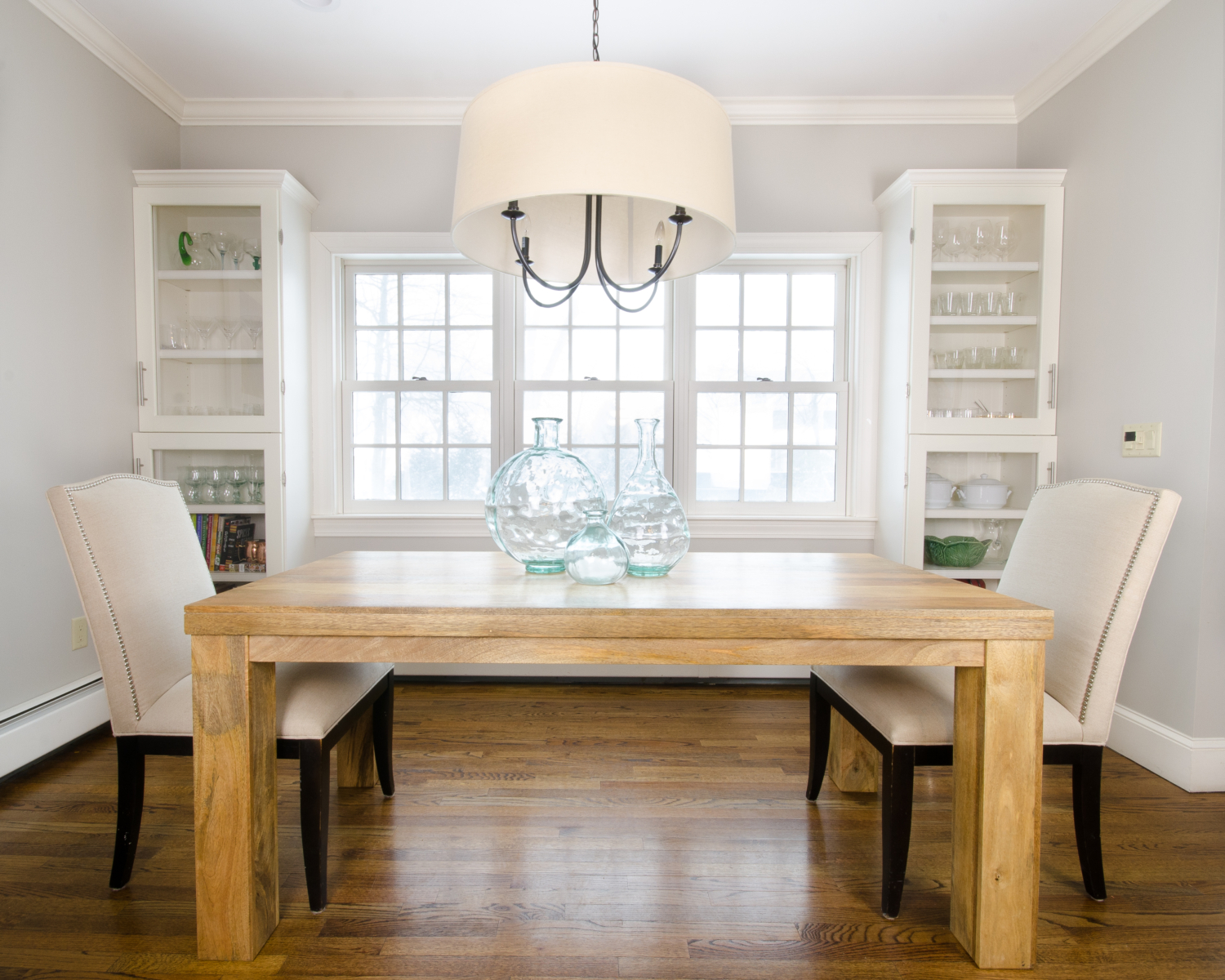 Not only did it have the light wood, chunky legs, and streamlined style I was looking for, it was also under $350. Seriously. $337.81 for a big, beautiful, solid-wood kitchen table that seats eight. Seems too good to be true to find an affordable farmhouse table that affordable (and all of Oak Furniture Land's pieces ship FREE) but now that I have seen and felt the weight of this beauty, I can tell you, it's the real deal.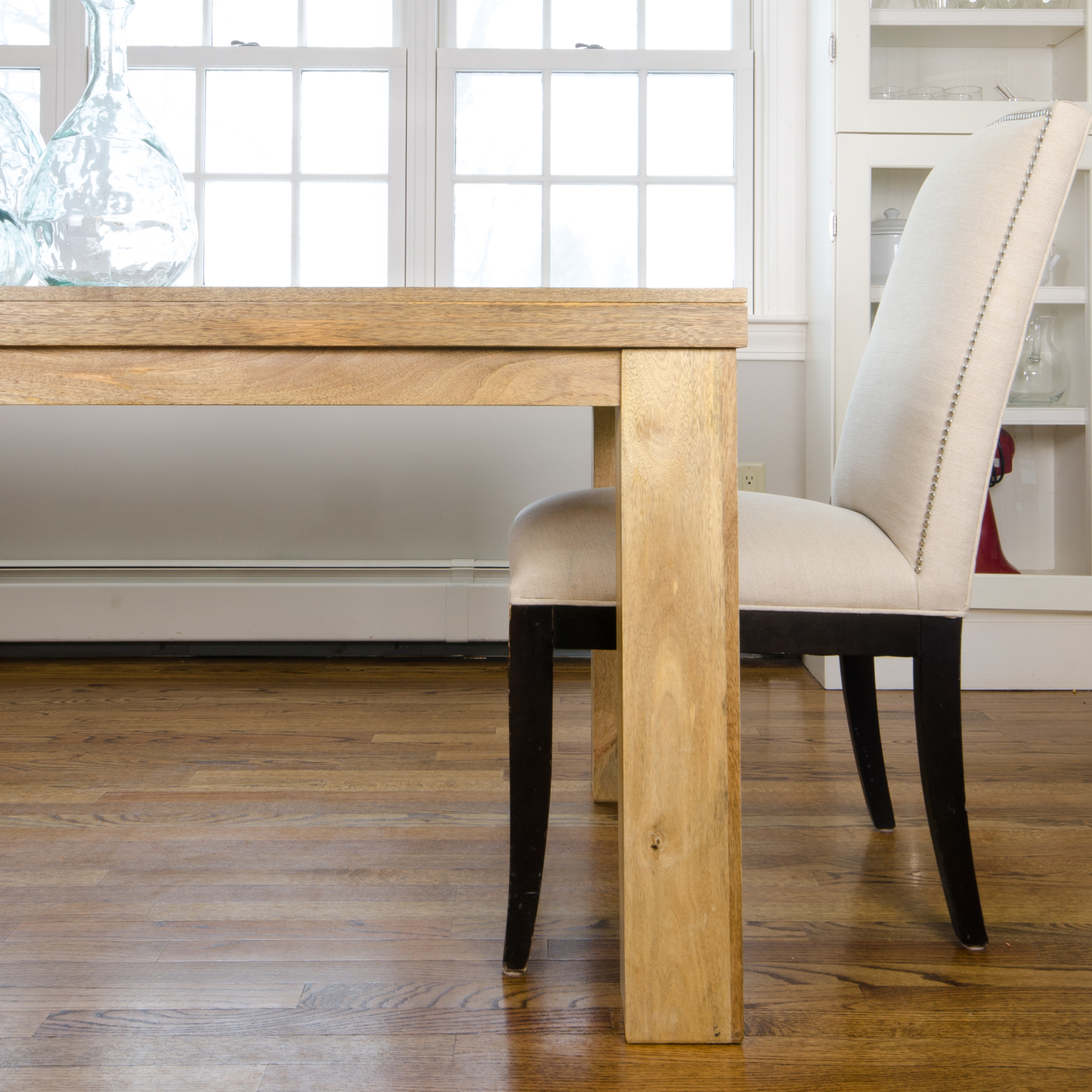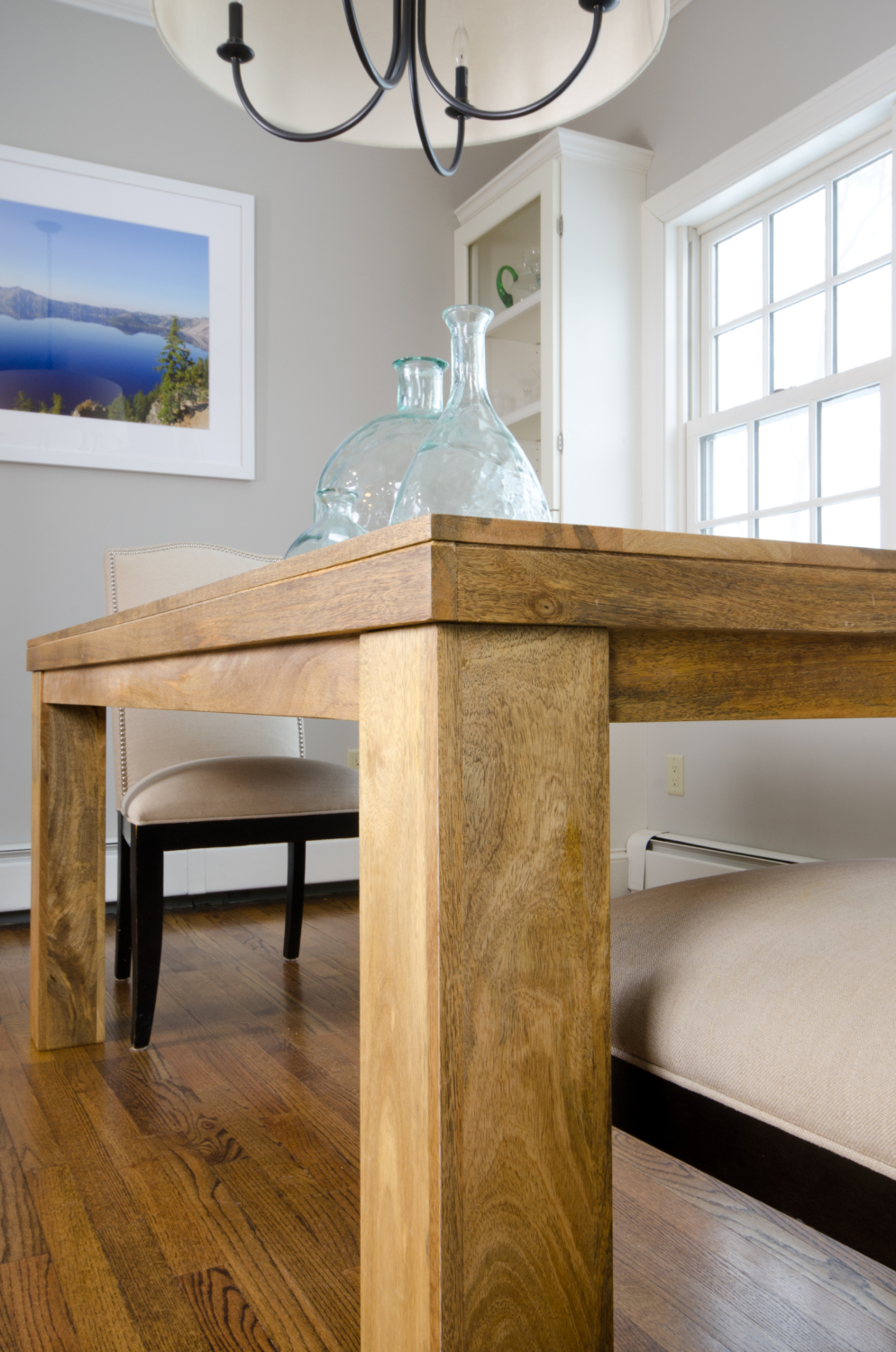 The table is crafted of mango wood and finished with protective wax so the beauty of the wood grain really shines. It comes disassembled but all you have to do is attach the legs with included bolts and you're ready to flip the table over and put it in place. Well…flip into place with the help of another adult, because the solid wood construction makes for one heavy table, but I just love that the table is truly as substantial and sturdy as it looks.
Here's another peek at the plans for the space so you can remember where things are heading from here.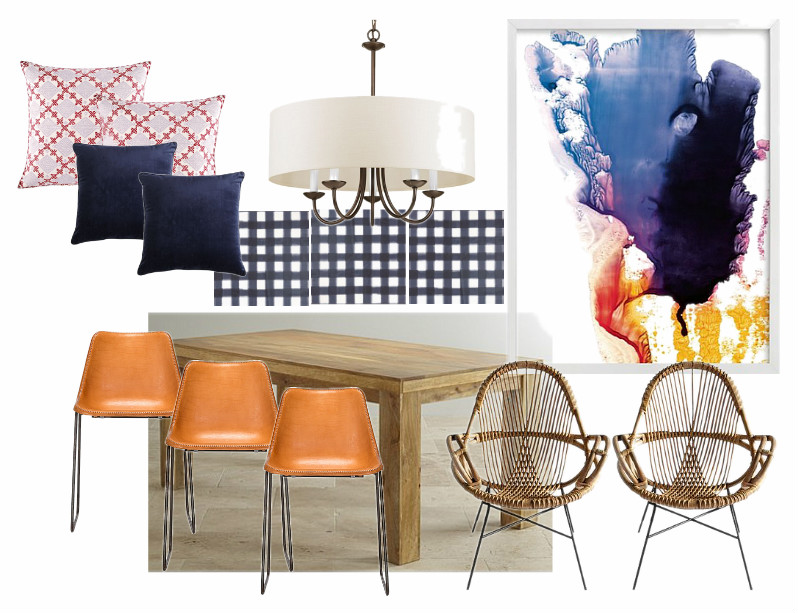 Patterned pillows
Navy velvet pillows
Drum pendant light
Coated canvas buffalo check fabric
Abstract art print
Rattan chairs
Leather side chairs
Farmhouse table
I don't expect this to be a fast project like the family room but I'll share updates with you as they come together over the next few months. I think the next addition to the project will be the leather side chairs sometime this month. But in the meantime I am so happy to have a big table for when we have friends and family over for dinner or visiting us for the weekend. This affordable farmhouse table has exceeded all my expectations – it's beautiful, well-made, sturdy, and wipes clean like a dream (three cheers for no streaks!!). Oak Furniture Land has an extensive line of mango wood furniture like this table and I have to say, I'm awfully fond of my first piece here.
Oak Furniture Land sent me this table for review but my opinions about it are my own and are sincere.