Anthropologie is one of my faaaavorite stores for both clothes and household pretties but if we're being honest here the wares, while beautiful and unique and usually awesome quality, are also often pricey. So when a group of blogger friends put together an Anthropologie knockoff series I was sooooo in. Today we're all sharing our knockoff versions of some of Anthro's kitchen offerings and over the next couple of months we'll also share Anthropologie knockoffs of bedroom and living room items.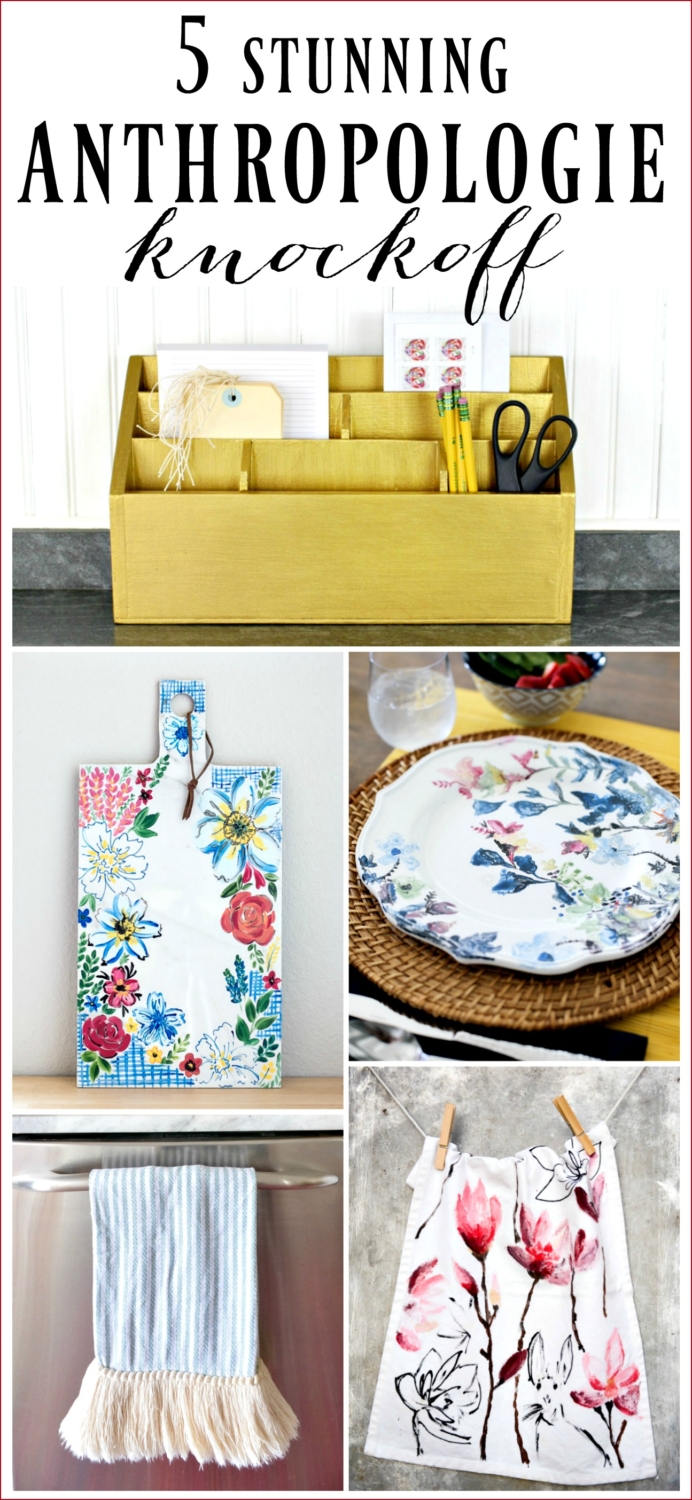 I absolutely pored over all the pretty kitchen pieces trying to decide what I wanted to knockoff and ultimately landed on a macrame trim dishtowel. A bit humble but I just kept coming back to it, something about the stripes and the trim just struck me as so simple and pretty.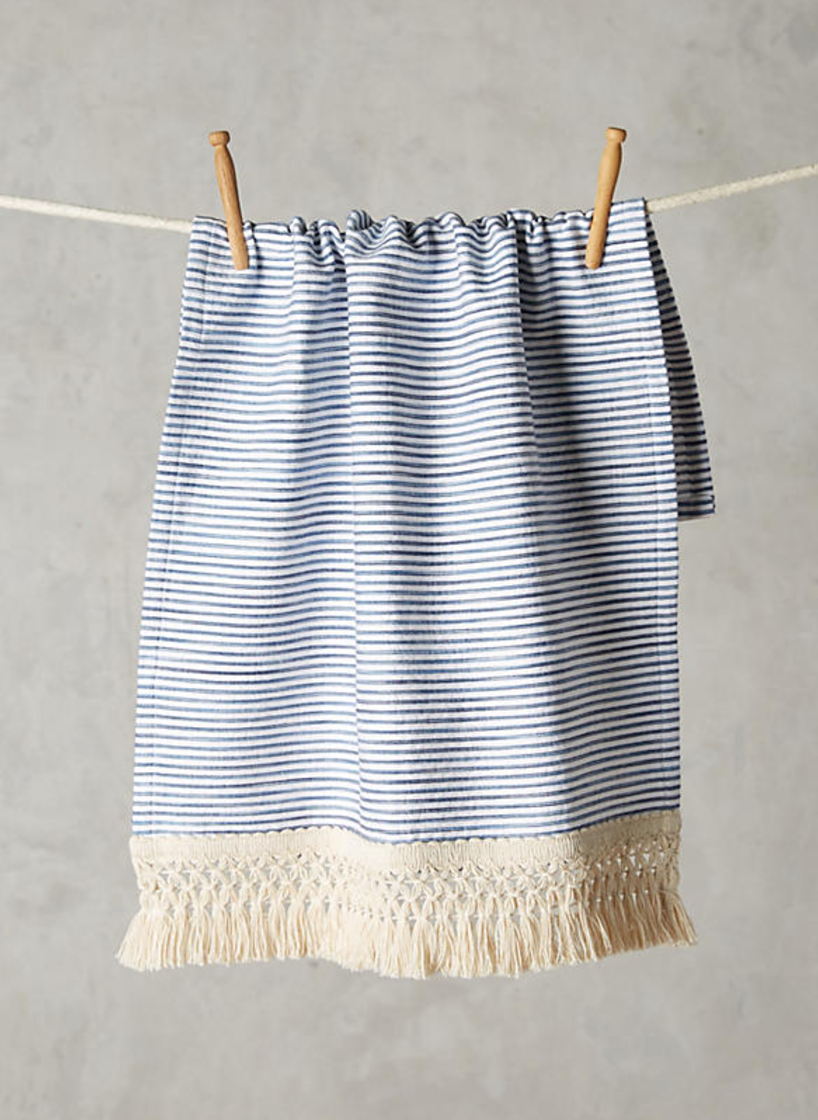 Here's the thing about knocking off this dishtowel. It costs $24, which I realize it not some insane price. But, I don't know, $24 for one single dishtowel still seems like kind of a lot. Especially when Anthro sells a set of four striped dishtowels for $20, so $5 a towel. That's definitely more my speed for something my kids are going to wipe their grubby hands and faces on no matter how many times I remind them the towel is for use after washing said hands and faces.
So I snapped up the set of four striped dishtowels and found the exact macrame trim shown on the Anthro dishtowel but wouldn't you know, it's not showing as available anymore. I found two other very similar ones here and here that are $3-$4 a yard depending on how much you order. I chose to use some brush fringe I had leftover from this project so my version of the dishtowel looks a bit different and I actually wouldn't recommend the brush fringe for this project. It's a bit heavy and I think the other macrame trims I linked would be a better, more delicate look. But here's how my fringed dishtowel came out regardless.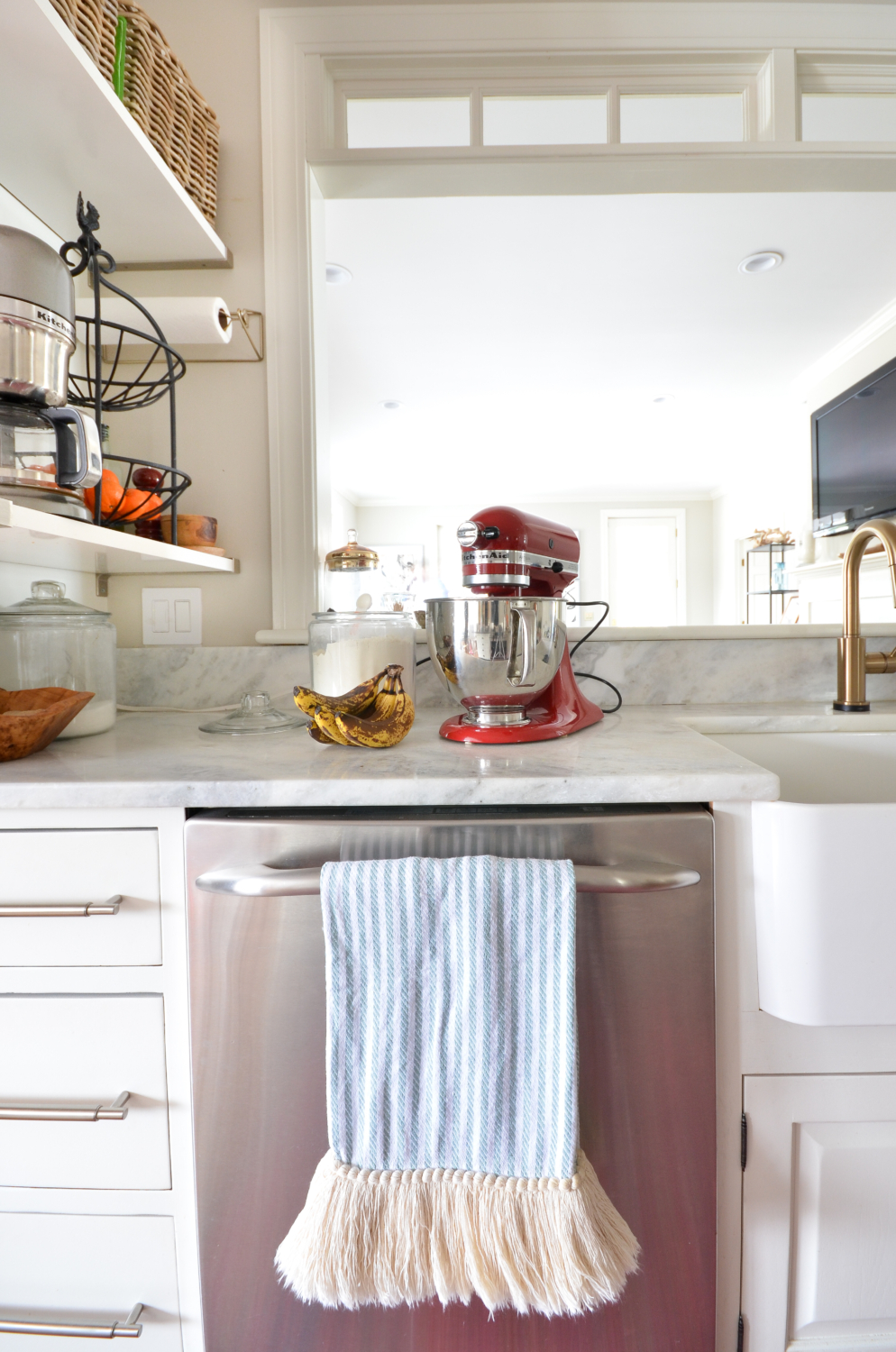 The process almost couldn't be simpler – I just sewed the fringe along the edge of the dishtowel using my sewing machine. And while I kind of wish I had used one of those delicate trims I linked instead of the hairy beast brush fringe, I still like the look of my embellished dishtowel.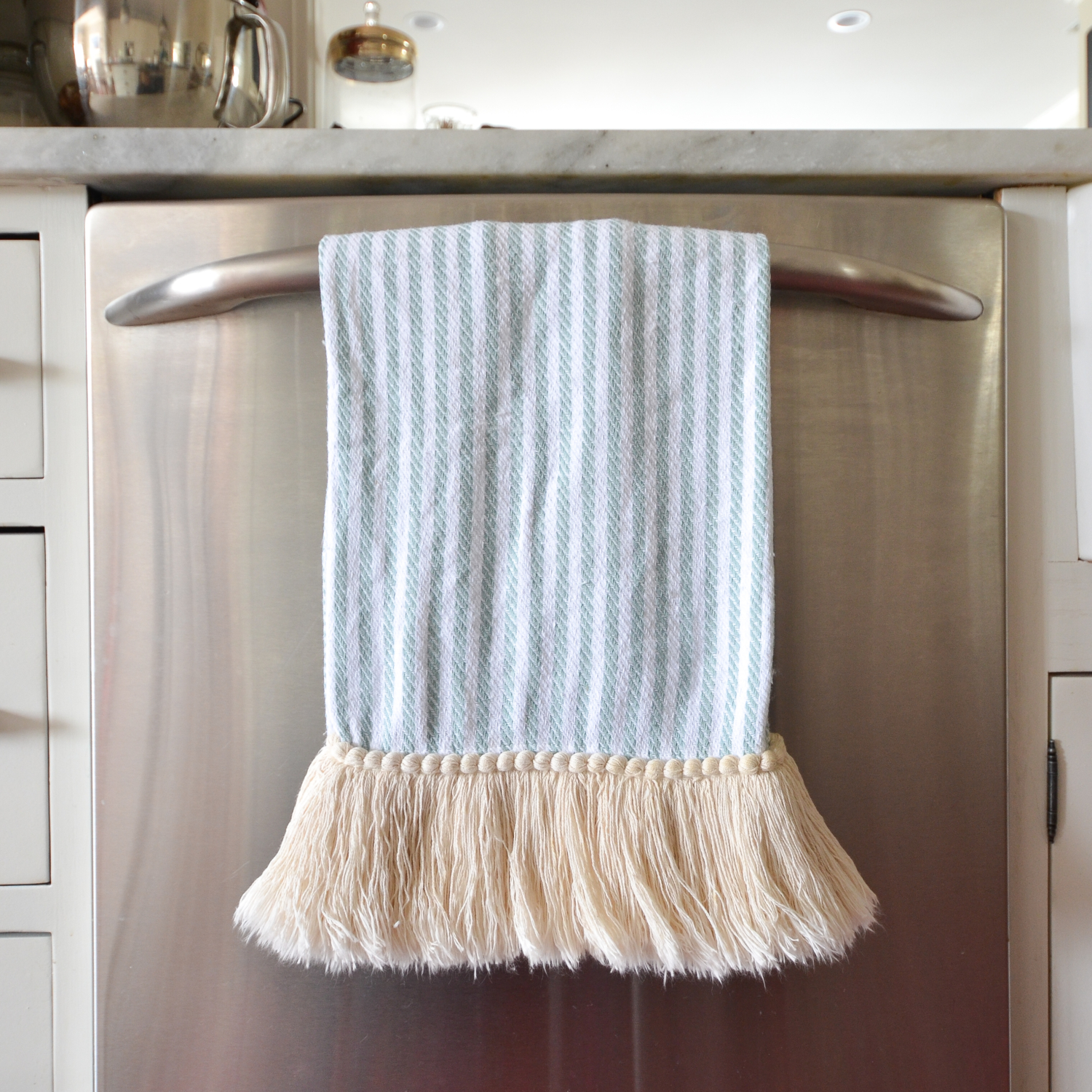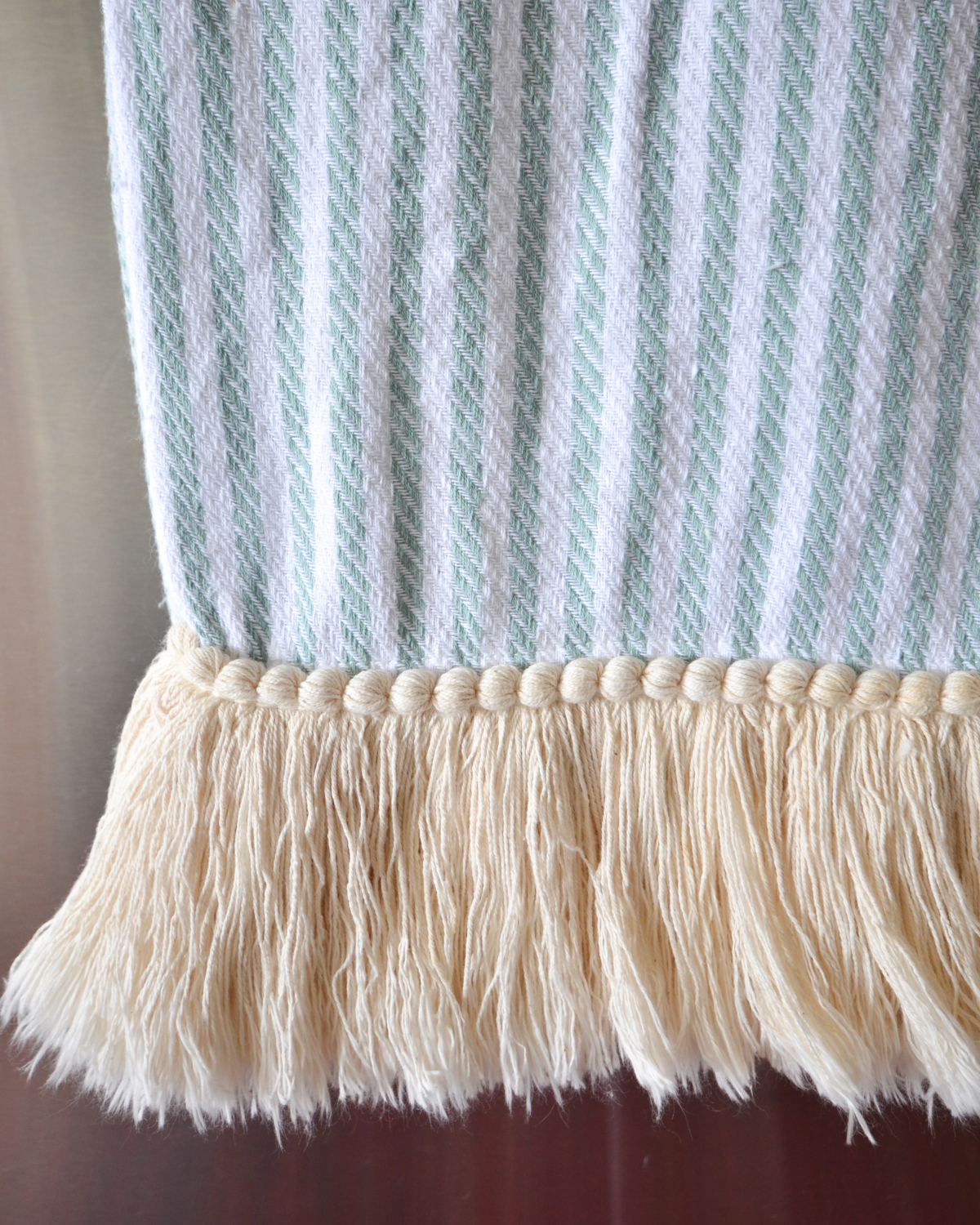 If you make this with a different trim, I would love to see it! Now make sure you hop on over to see my friends' Anthropologie knockoff projects. They are so good!
Hanging Letter Holder by That's My Letter
DIY Cheese Board by The House of Wood
Dinner Plate by Bower Power Blog
Macrame Dish Towel by The Chronicles of Home
Painted Tea Towel by Place of My Taste