When I was putting together plans for my family room makeover, I knew I wanted to stay pretty neutral on the rug. I just liked the idea of keeping the base of this room fairly monochromatic and so I started looking at rugs with subtle pattern or texture in shades of beige and grey. I also went into the rug search knowing that I needed to prioritize a family friendly rug over ones that only had wow factor. The reality is that this room gets used a lot and I needed something that had the look I wanted but was also forgiving when it comes to showing minor spills and everyday dirt. Something soft and low on the shed factor wouldn't hurt either. It took me nearly a month to narrow things down on Plush Rugs' site because there are just so many beautiful rugs out there, even within my family friendly rug parameters, but I finally found the one.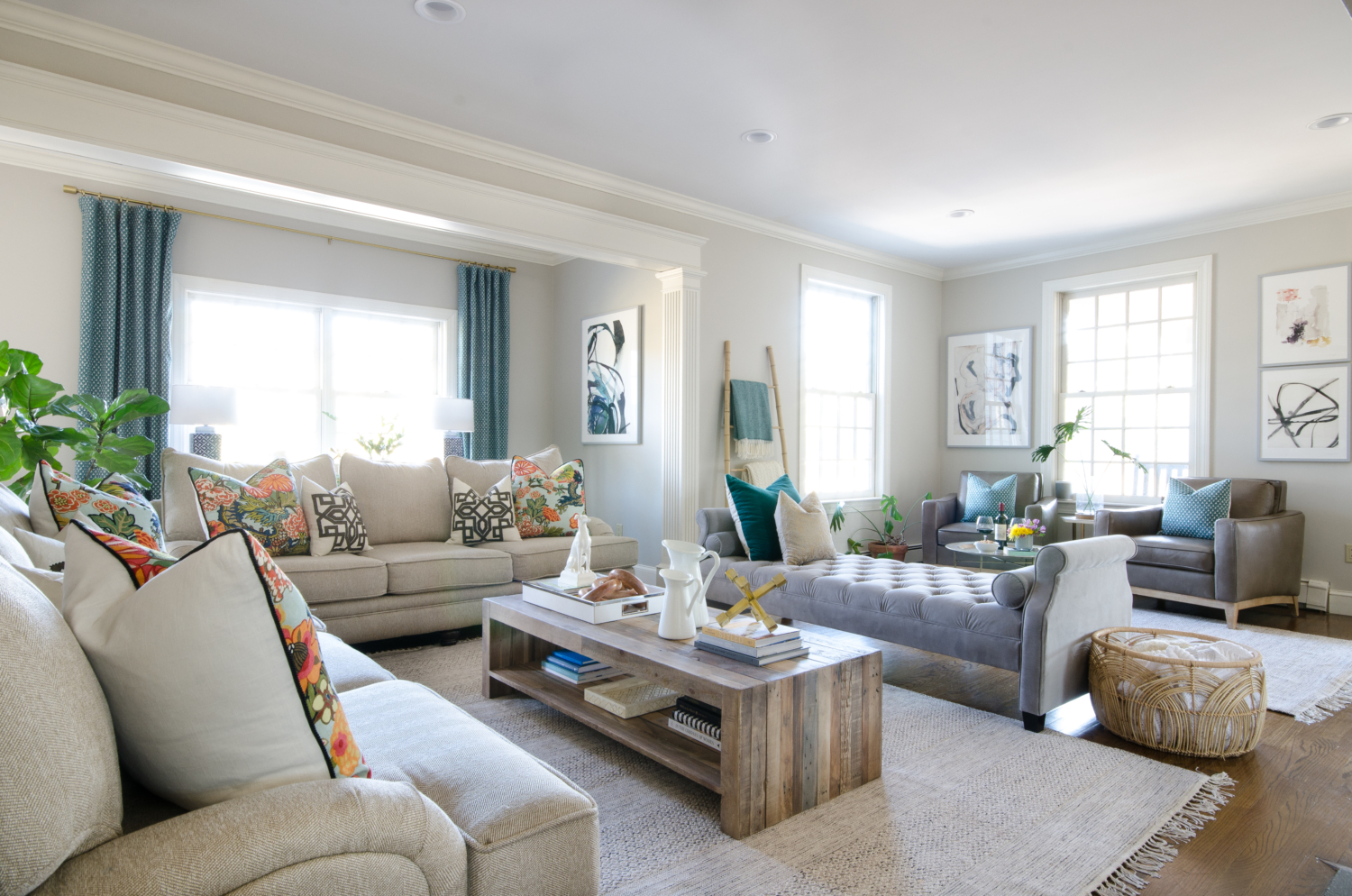 This rug, part of Safavieh's Montauk line, stayed within the light, neutral color zone I was aiming for and has a beautiful striped effect that is both really subtle but also has enough soft variation to be forgiving of dirt and debris between vacuuming. I hadn't been looking specifically for a fringed rug but I just love that detail. I originally thought I wanted a wool rug and took a bit of a leap of faith here by getting a flat weave cotton rug but my gamble definitely paid off. The cotton fabrication and the pattern of the rug are casual but still sophisticated and paired with Plush Rugs' universal premium rug pad it feels soft and cushiony underfoot.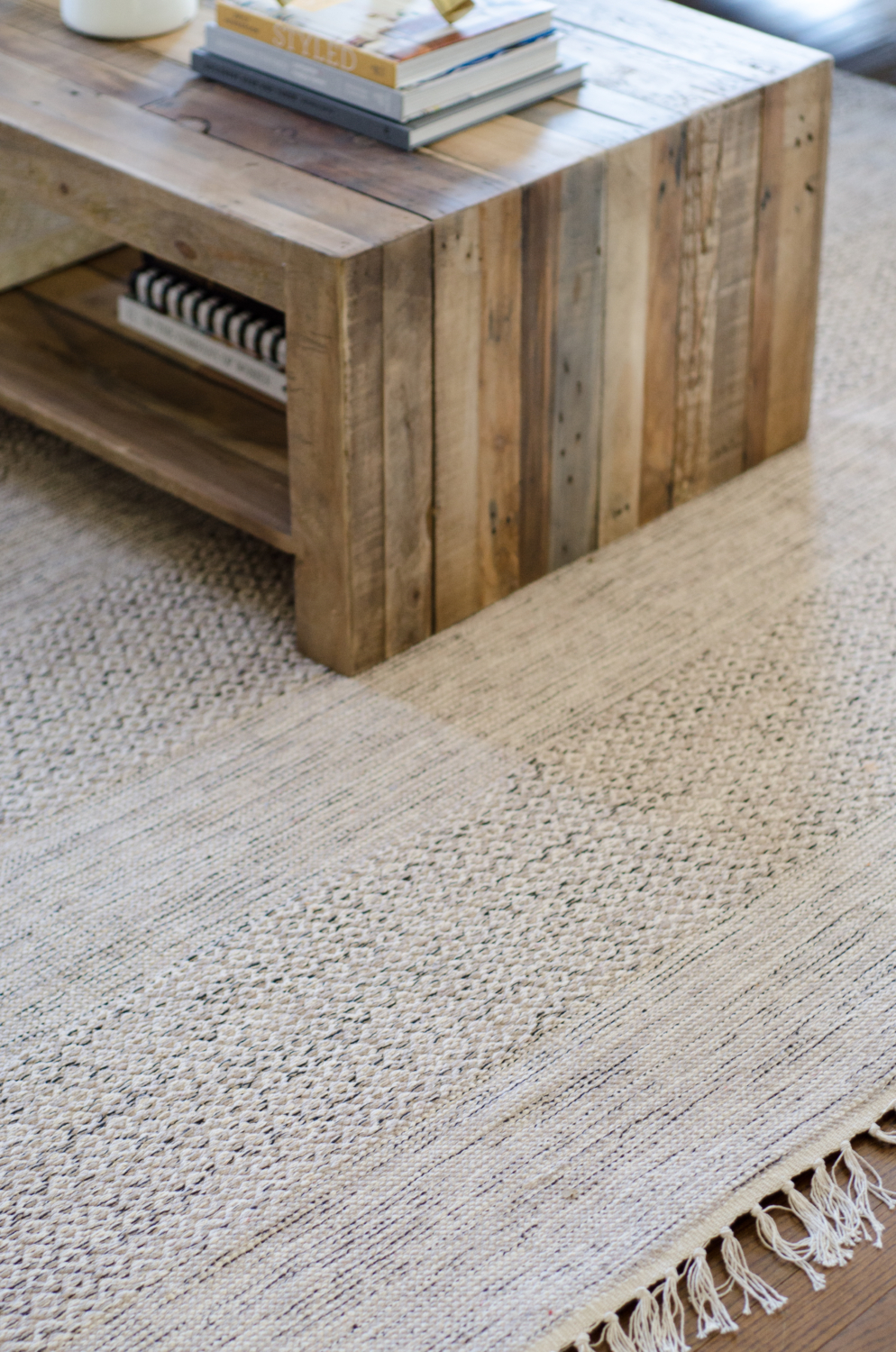 Because of the two seating areas I used in the new family room layout, I opted for two rugs, one for each seating area. It's amazing to me how much the addition of the rugs pulled the whole look together. The furniture arrived first and I was loving the new look of the room even then, but the rugs really tied everything together, picking up both the warm beige in the sofas and the grey in the tufted backless sofa. I am totally thrilled with this rug – it's a simple, chic, classic, and of course family friendly rug for any room in the house. Plush Rugs also ships all their rugs free, which is huge when you think about the size and weight of a rug! This was my first time ordering from Plush Rugs and the whole experience was really positive – I was especially impressed with their selection, pricing, and shipping speed.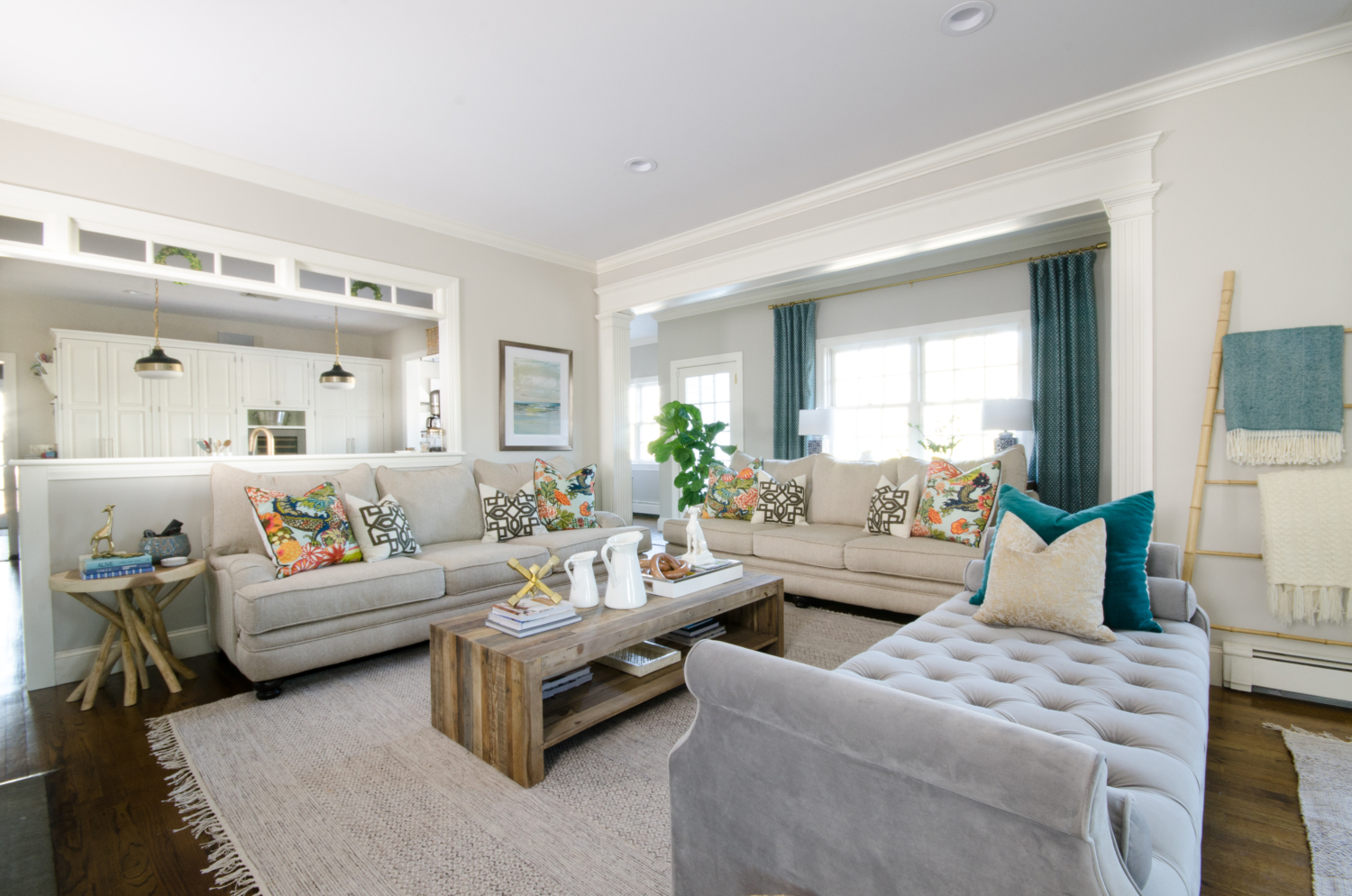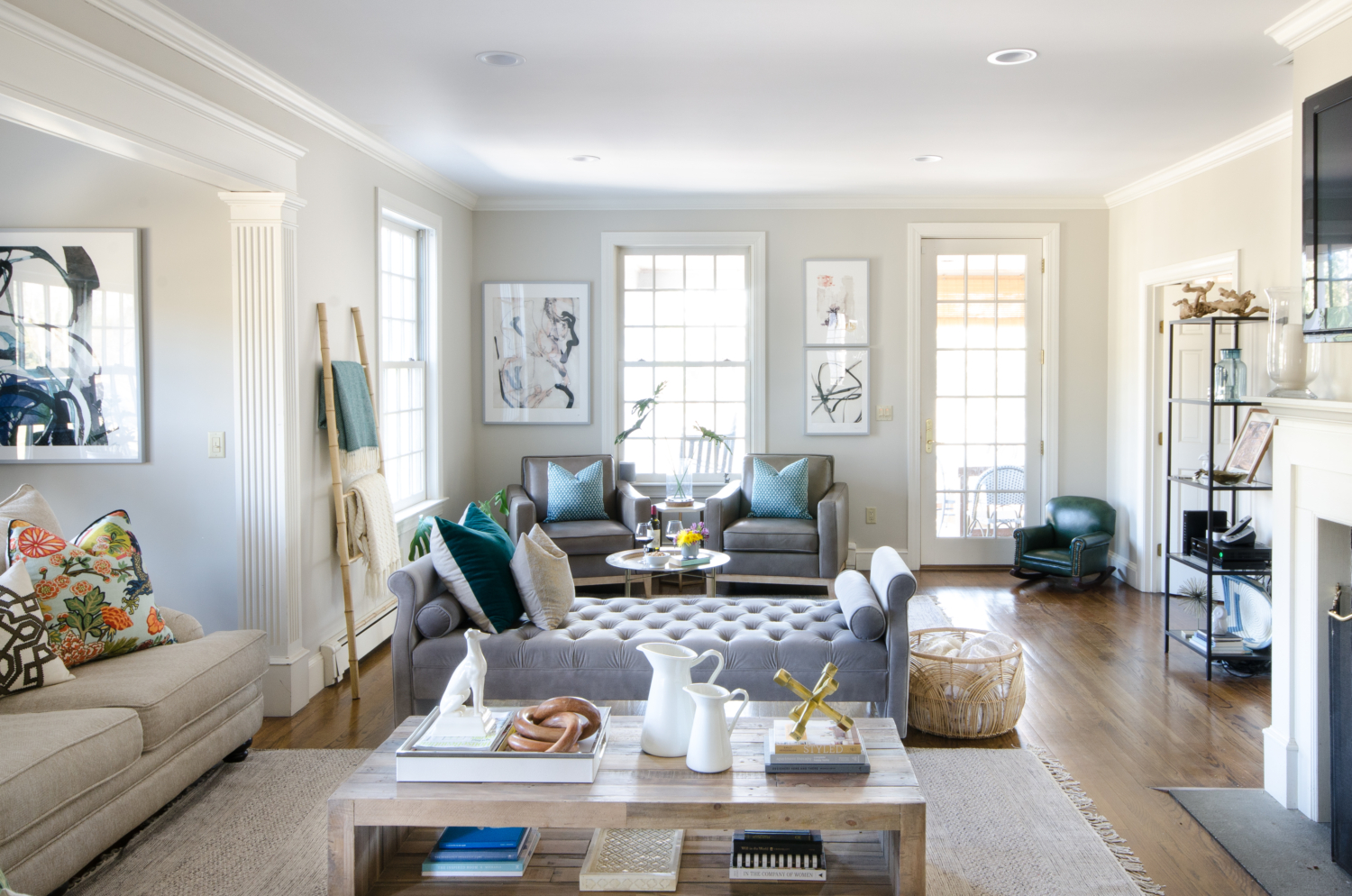 You can see more photos and details of the family room here, here, and here. And if you're looking for sources, here is a list that will take you to individual items.
Tweed English roll arm sofas
Chiang Mai dragon pillows
Appliqué pillows
Curtain rod
Drapes fabric
Wood console table
Cera No 1 art print
Velvet backless sofa
Wood coffee table
Bamboo blanket ladder
Round brass coffee table
Leather chairs
Southern Cotton Series 4 art print
Passage art print
Plant Cell 1 art print
Rugs
Plush Rugs sent me these rugs for review but all copy and opinions are sincere and are my own.