Today I'm circling back to my ongoing breakfast nook project with an update on the seating situation. As I mentioned back in my post about plans for this space, I'll be building a window seat bench on one side of the kitchen table, there will be three side chairs across from the bench, and then two end chairs at either end of the table. I love the look of end chairs that are different than the side chairs around a table and that's the look I decided to go with for the breakfast nook. After doing some research on chairs, I decided on leather side chairs and really had my heart set on these beige rope chairs from Dear Keaton for the two end chairs.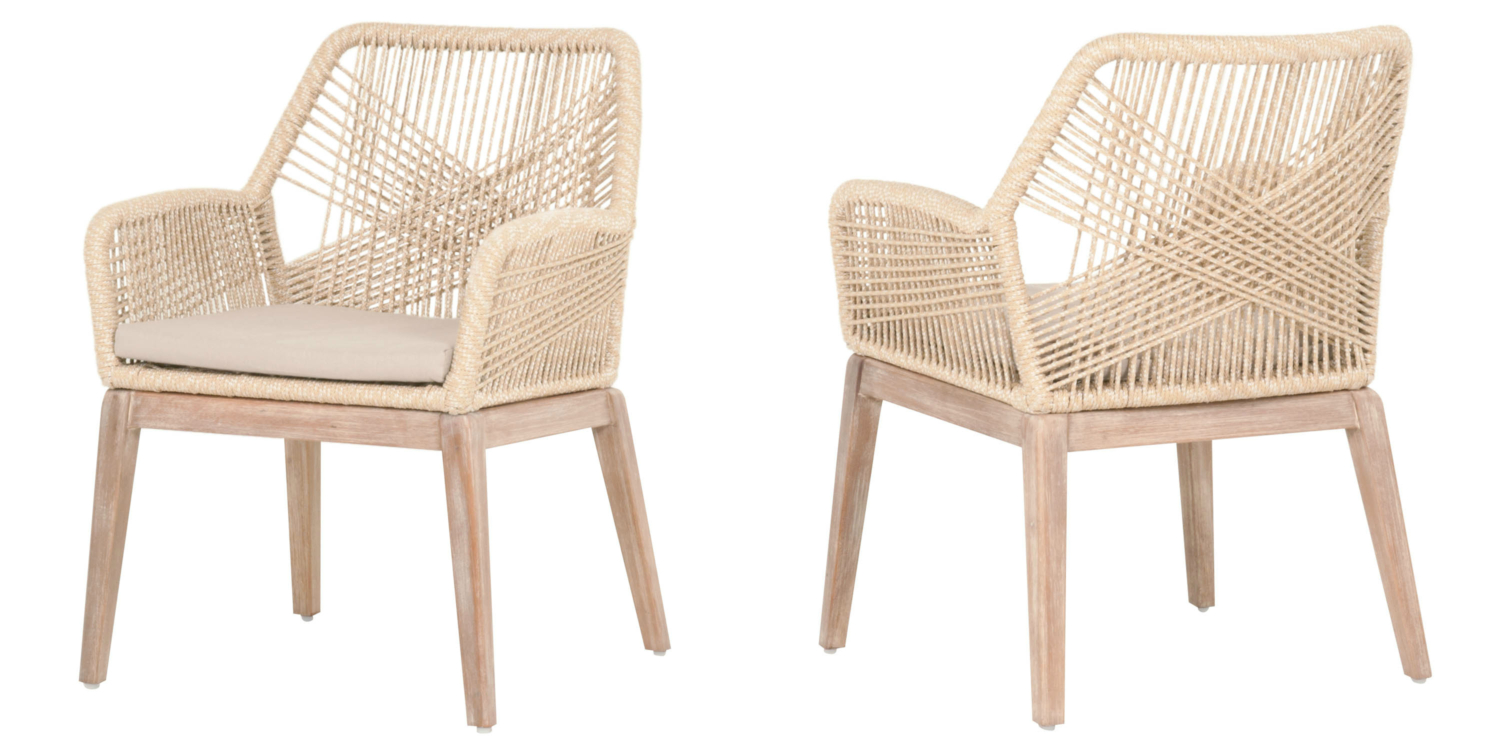 Beige Rope Chairs (set of two)
But then…the manufacturer discontinued them. I had found the beige rope chairs in the fabulous online shop Dear Keaton. Dear Keaton offers a gorgeous, carefully curated selection of home decor, furniture, and women's clothing and accessories that are classic with an artisan vibe. They've fast become one of my favorite online shopping destinations and are usually my first stop for inspiration when I'm designing a room or when I need a beautiful, unique gift. So even though I was pretty bummed about the rope chairs being discontinued, I knew I'd be able to find something else I liked from Dear Keaton's seating collection. I actually found lots of beautiful options for end chairs but a few stuck out as my favorites.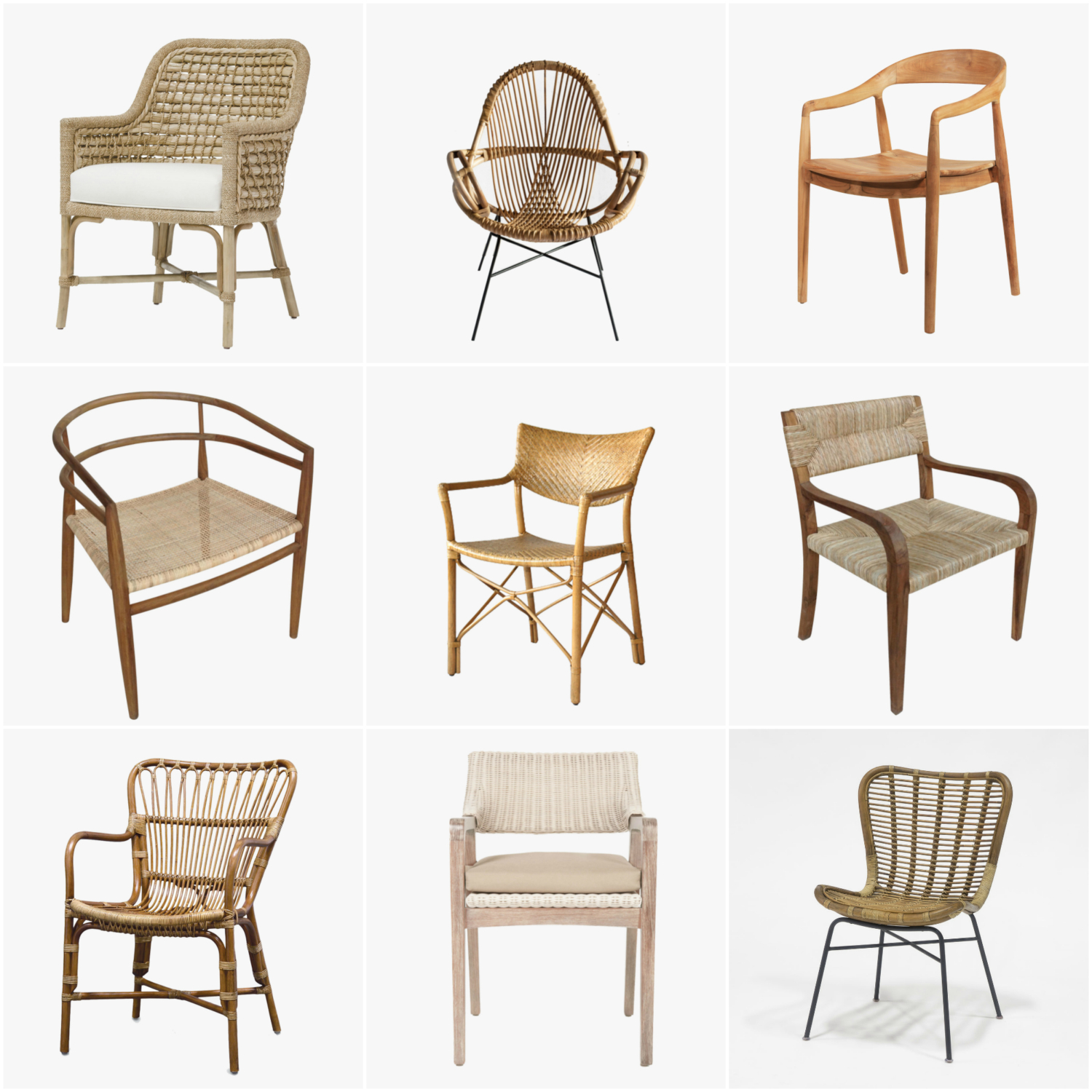 ONE | TWO | THREE
FOUR | FIVE | SIX
SEVEN | EIGHT | NINE
I ultimately decided on a pair of the diamond rattan chairs (number two above) – I loved the pattern and I think it probably reminded me a little of the crisscross pattern on the beige rope chairs. The rattan chairs were backordered until August but I was fine to wait.
And then…the manufacturer of the rope chairs decided not to discontinue them! I was thrilled, but then also a little torn because I'd started to build a new breakfast nook design around the diamond rattan chairs. But I just loved those beige rope chairs so much, I made a couple little tweaks to take the design back to using the rope chairs. Most notably, I switched the color of the leather side chairs from tan to brown to better complement the color of the beige rope chairs. And let me tell you…zero regrets over here. I absolutely adore these rope chairs.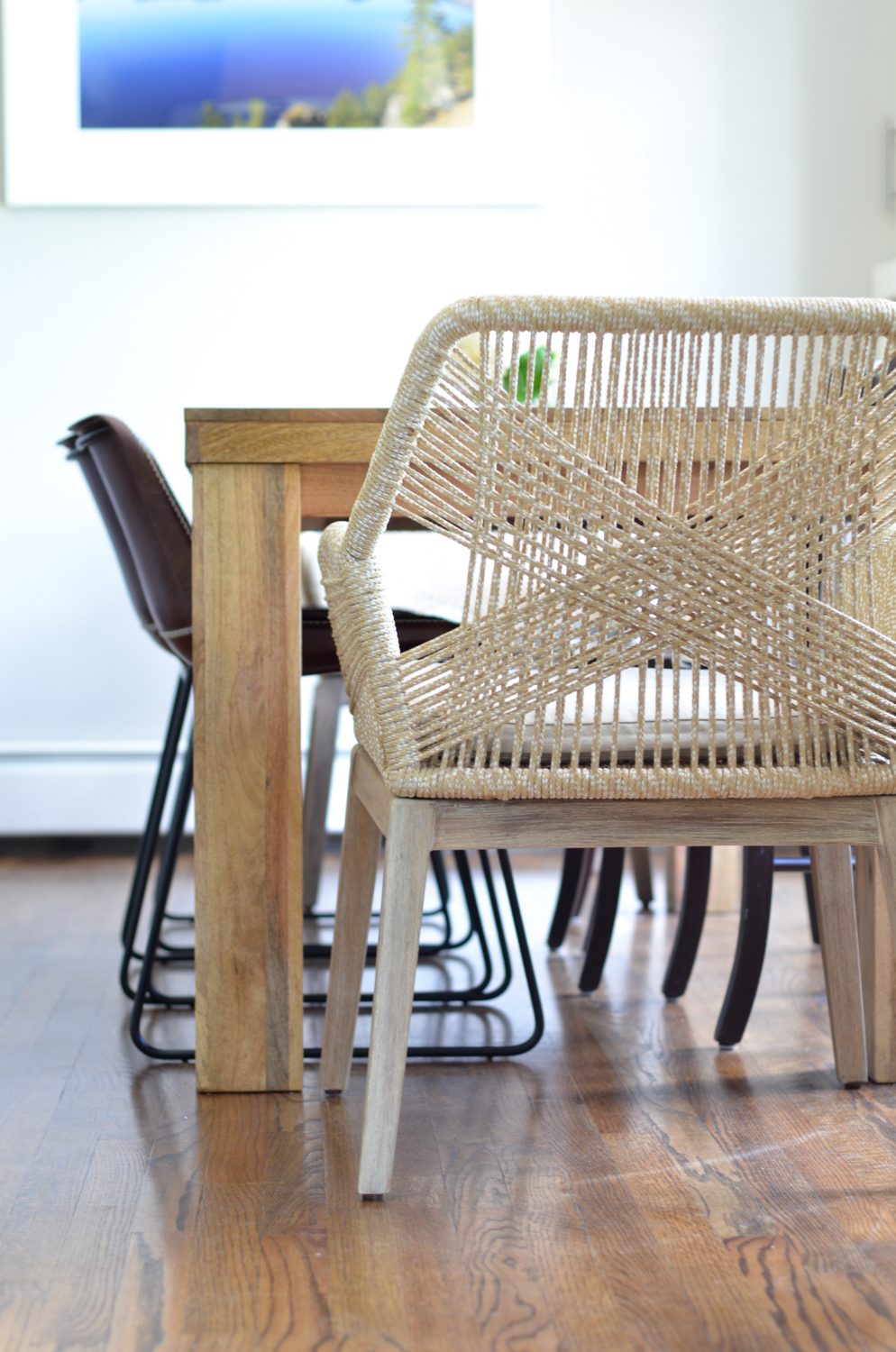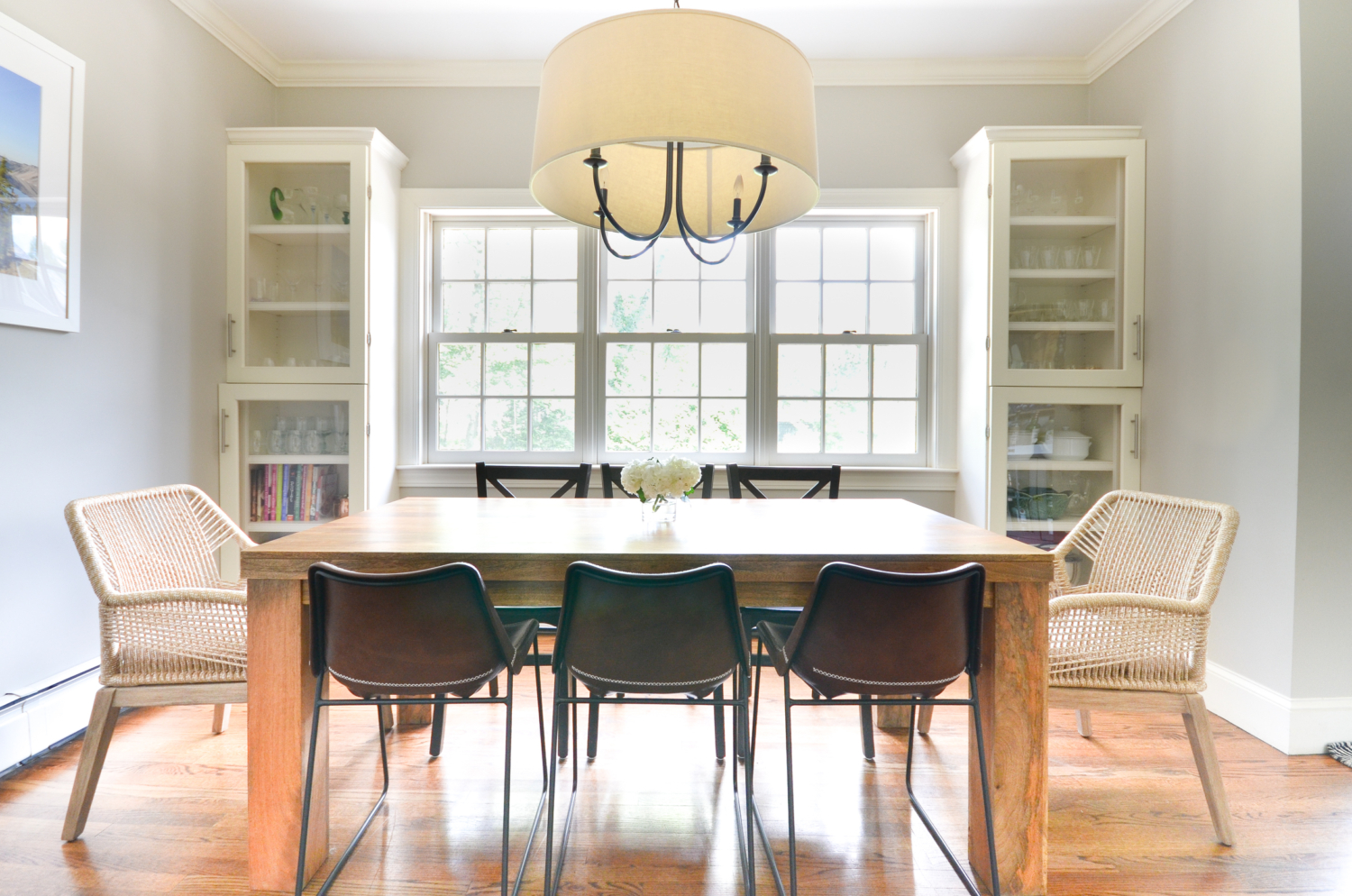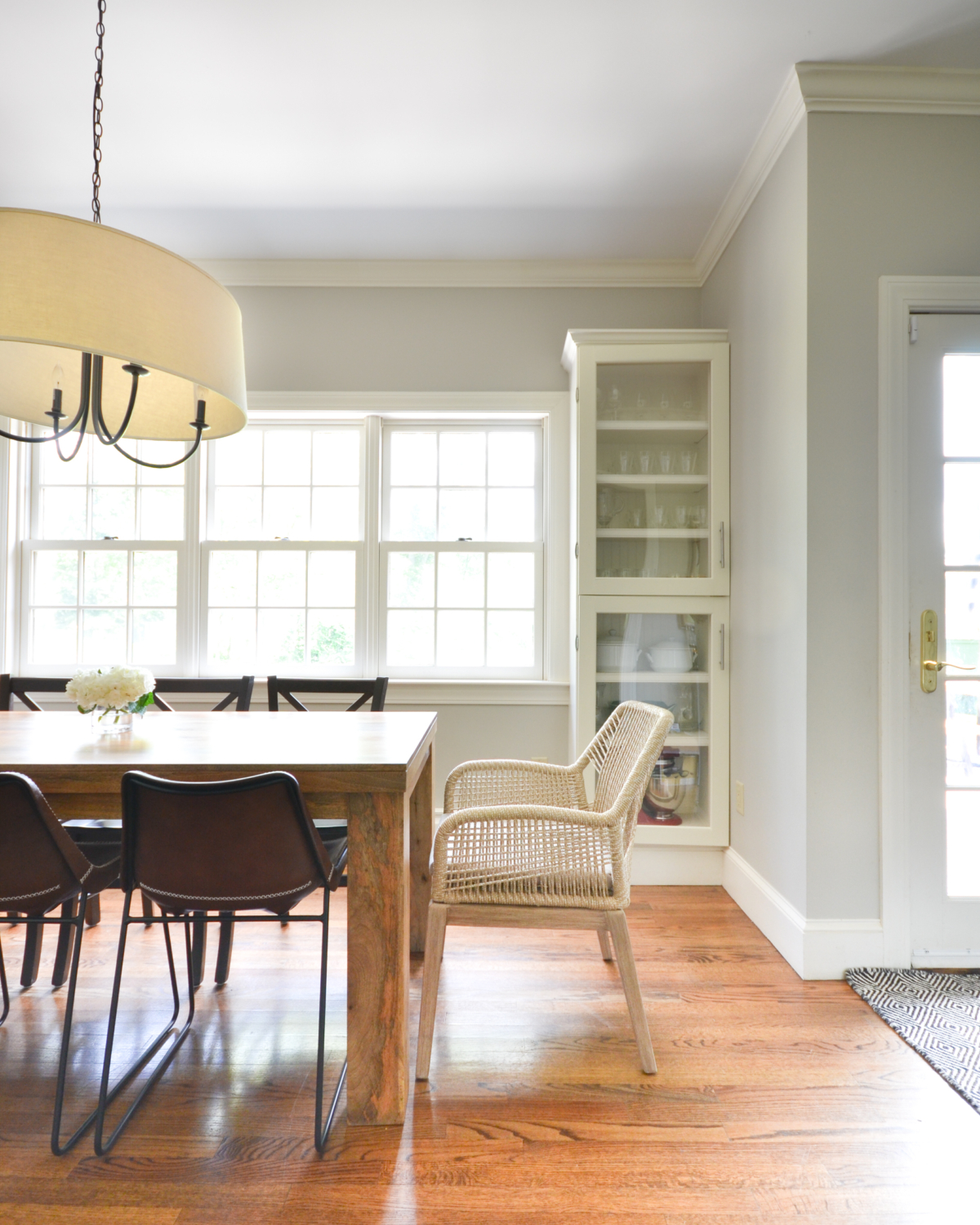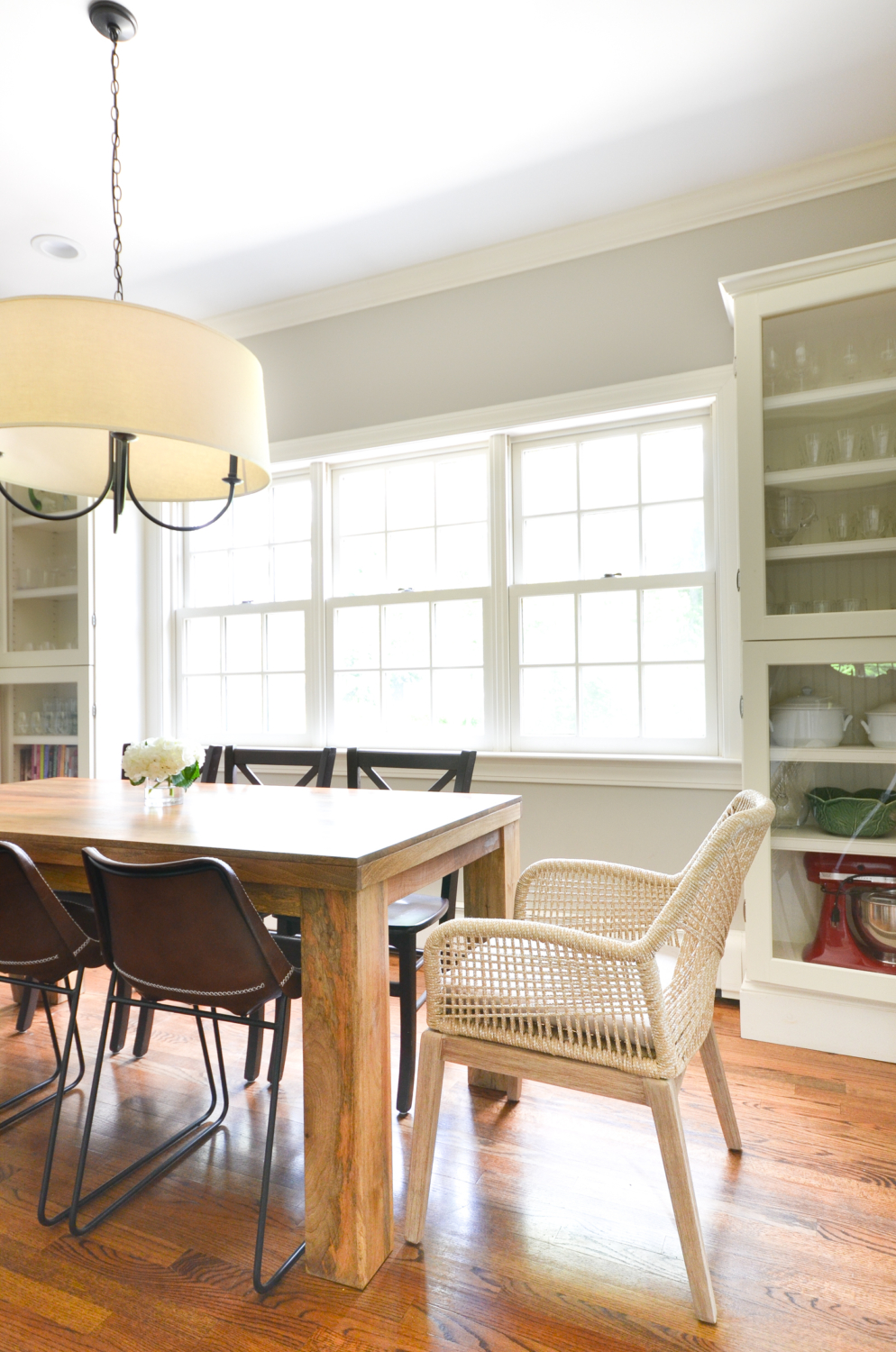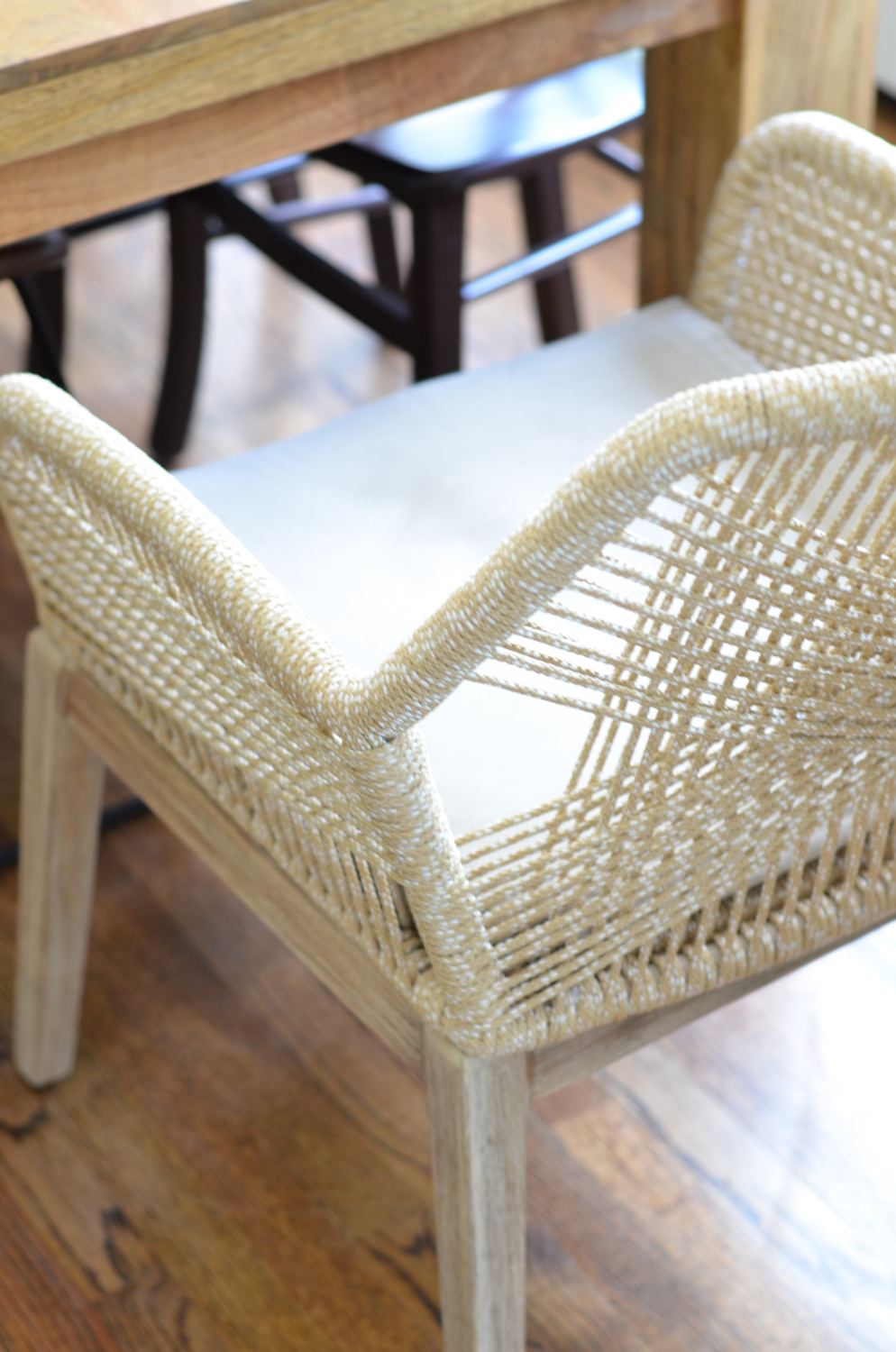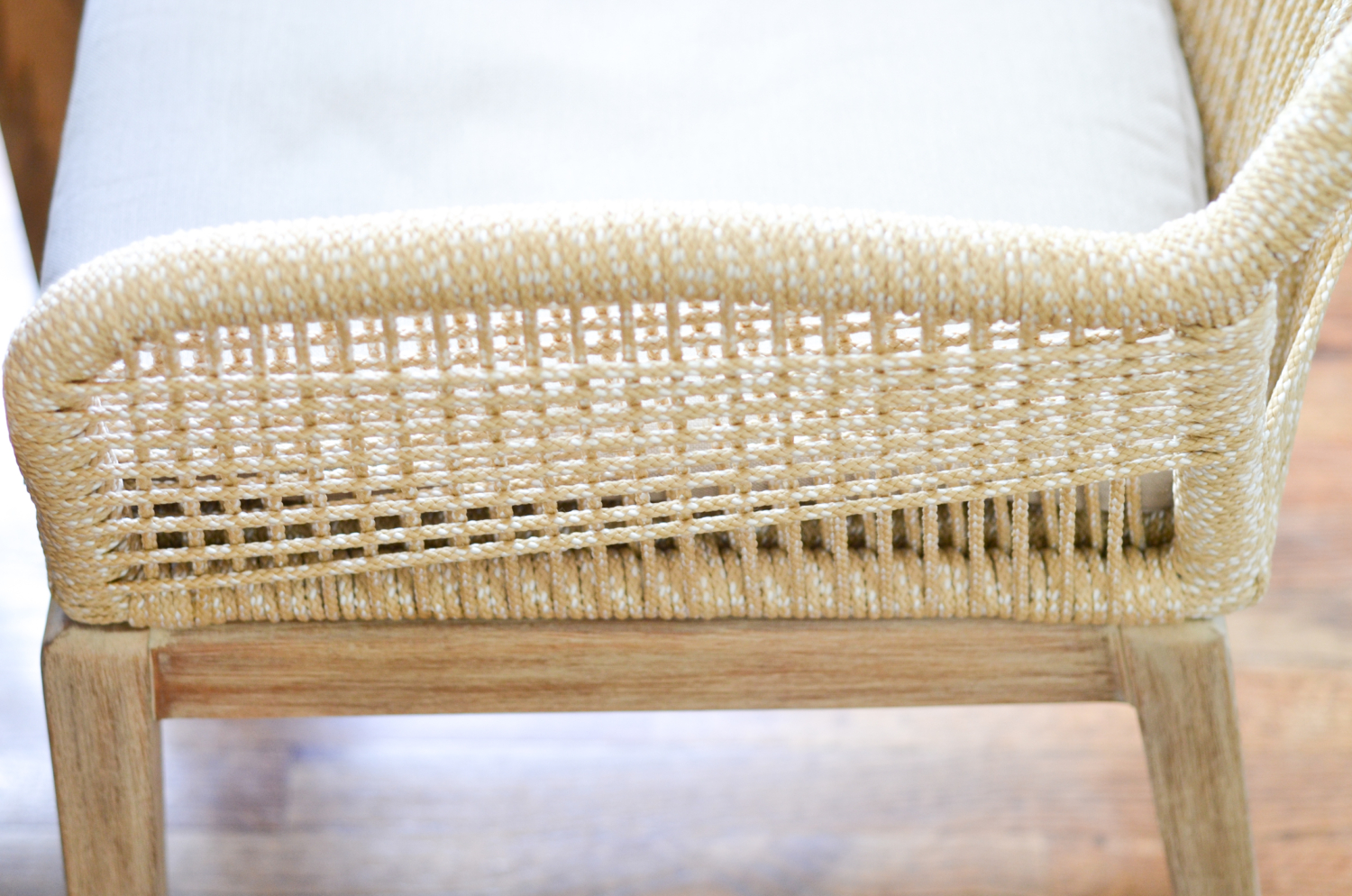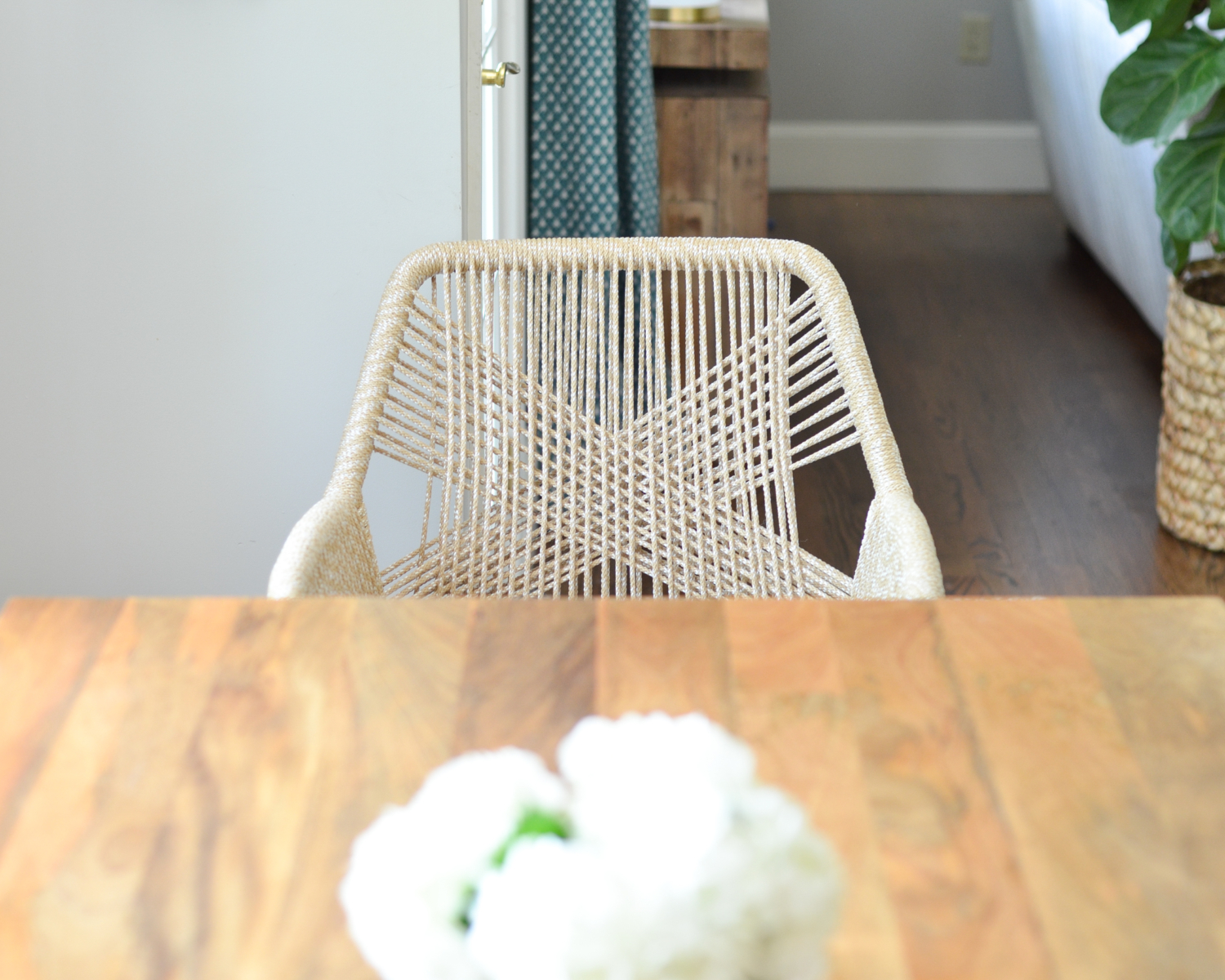 I love the simple plinth base and the weaving of the rope is just exquisite. They're gorgeous from every angle and make such a statement yet still manage to be sort of understated. And, as with everything in my house, I always weigh looks and comfort pretty equally and the chairs are super comfy in addition to their good looks. I've been working here at the kitchen table since the chairs arrived because I love sitting in the rope chairs so much!
If you haven't heard of Dear Keaton before make sure to click over and check them out. It's such a great destination for unique and beautiful finds. The only problem is that I always find something I love when I visit their site and it's getting a little dangerous for my wallet!