I'm so excited to be sharing the first of my Christmas home tours for 2017 today, as part of Jennifer Rizzo's 2017 Holiday Housewalk. I'm stop number 10 on the tour. You can start from the beginning by heading to Jennifer's blog.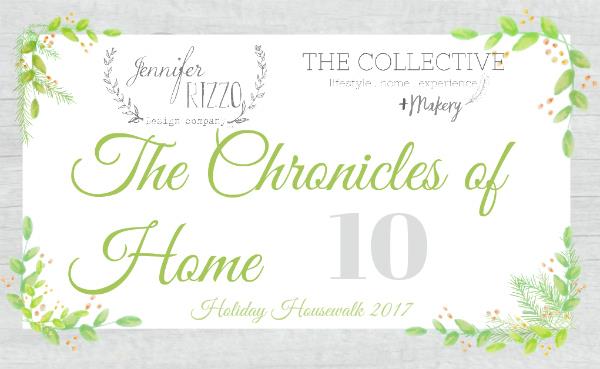 The Housewalk was one of the first online Christmas home tours out there, and I followed it for years before Jennifer invited me to be a part of it. This is my third year taking part and I have felt very lucky to be one of the participants, and still very much do for this year's 2017 Holiday Housewalk. There are so many beautiful homes and Christmas decorating ideas to be found, and it is humbling for me to be virtually surrounded by people who really pioneered home blogging and who I admired long before I ever hit publish on my first post. Case in point, the stop before me on the Housewalk, At the Picket Fence. Heather and Vanessa were two of the first bloggers I knew of when I started blogging, and if you haven't stopped by to see their Christmas ideas for this year, click the picture below to head over.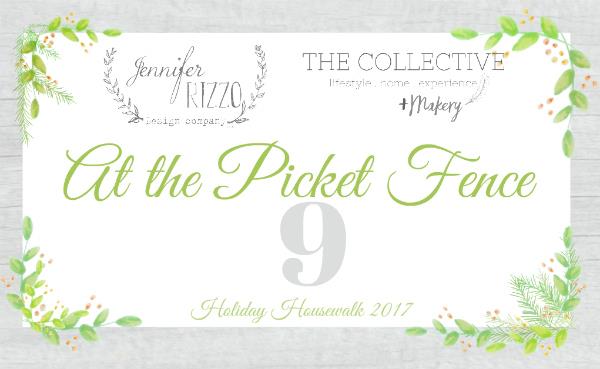 For my own Christmas 2017 decorating, I found myself craving simple, simple, simple. I swapped out some pillows, hung wreaths and garlands, and added a little sparkle here and there. I get overwhelmed pretty easily in December – both of my daughters' birthdays are in December so gift shopping, baking, and decorating can very quickly start to feel like it's drowning me. I really tried to keep in mind that I'm doing all of this to make our house feel a little more magical for them during their birthday month and the lead up to Christmas. They walked in the door the day I put the tree up and gasped and went running over so excited to start decorating it. And that excitement and joy is what I'm really after here.
For the 2017 Holiday Housewalk I decorated our mudroom and family room. I decorated the mudroom for the first time last year and loved having a little Christmas cheer in the room we all come in and out of so many times a day!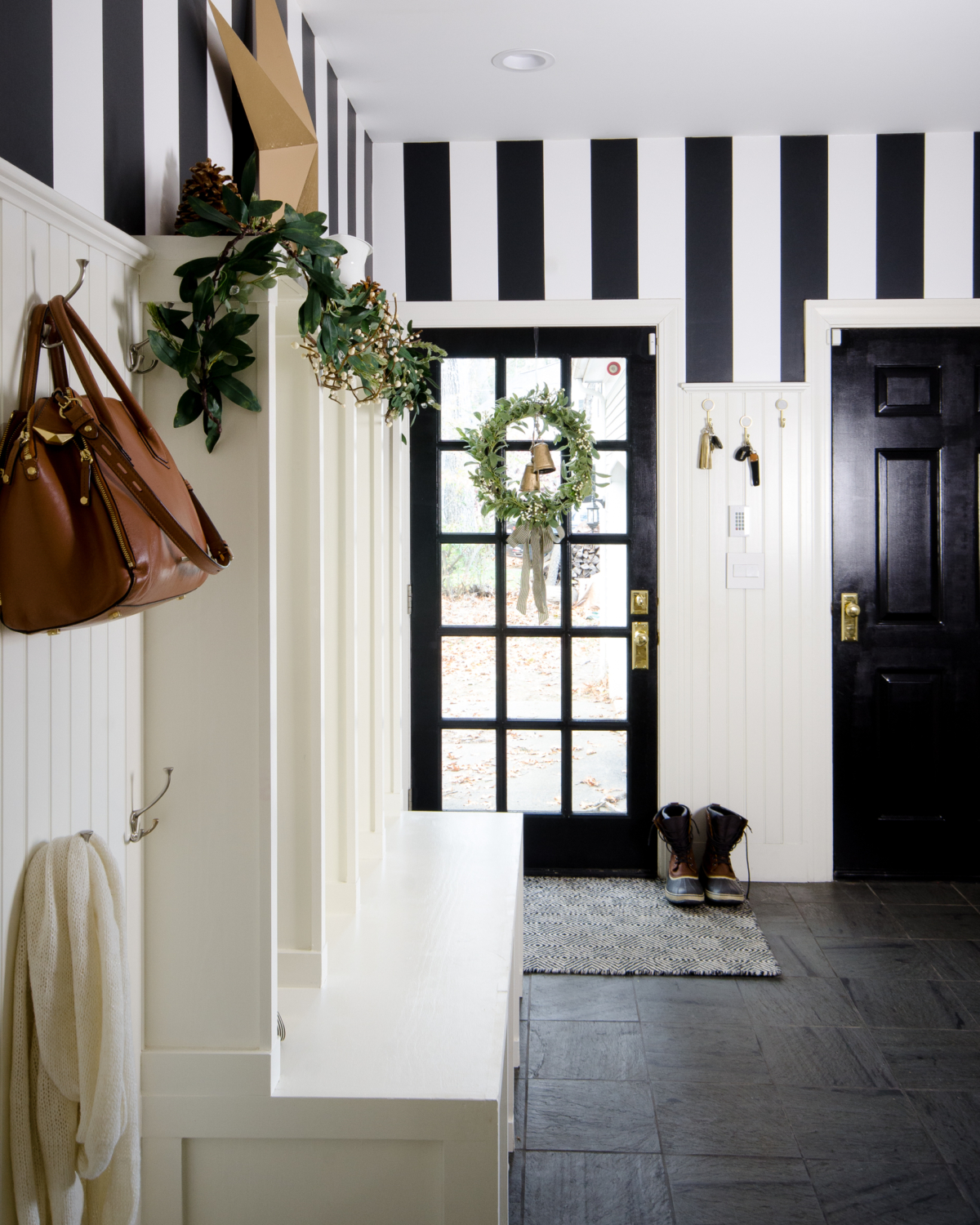 Striped wallpaper
Wreath
Gold bells
Striped grosgrain ribbon
Barn star
White berry garland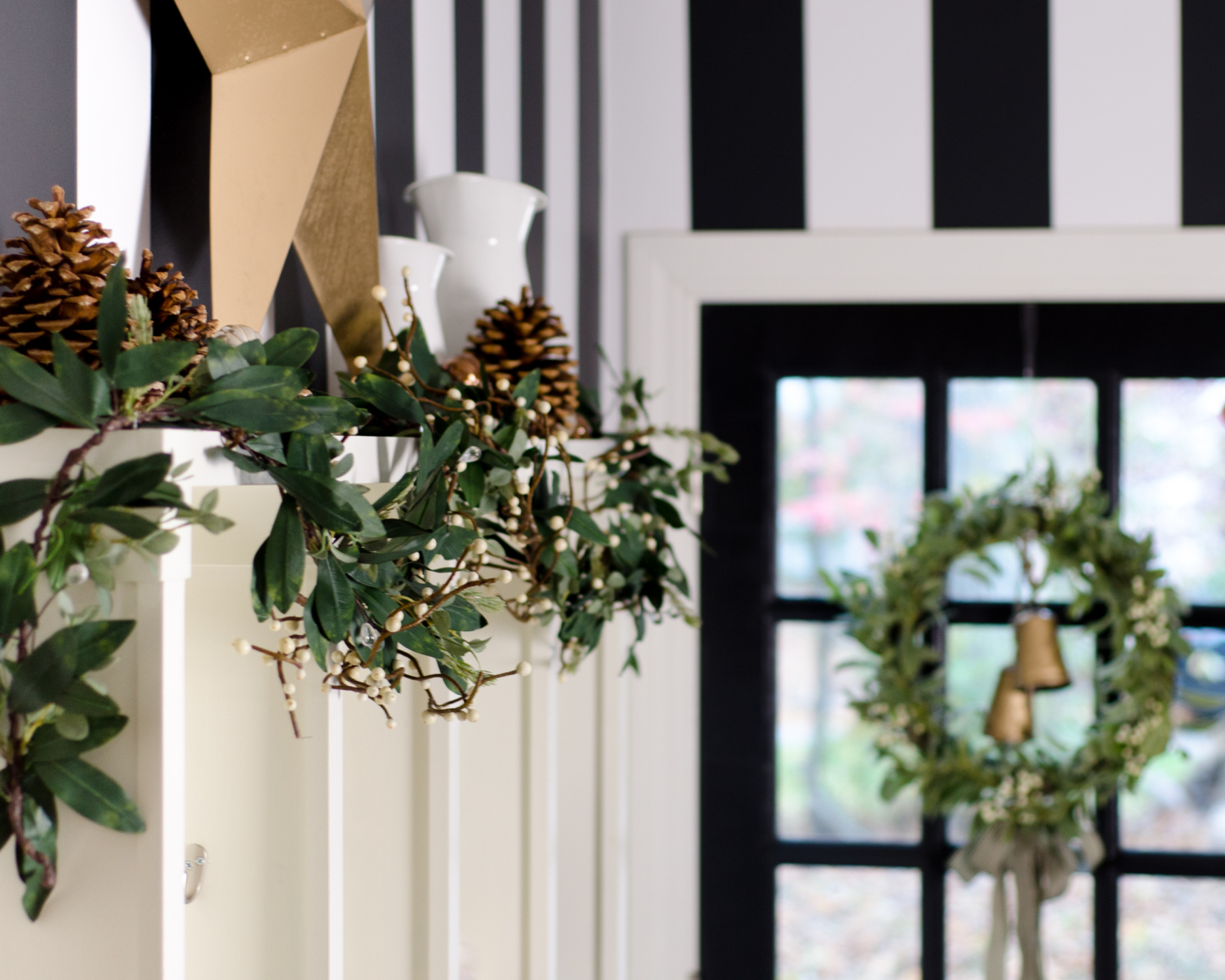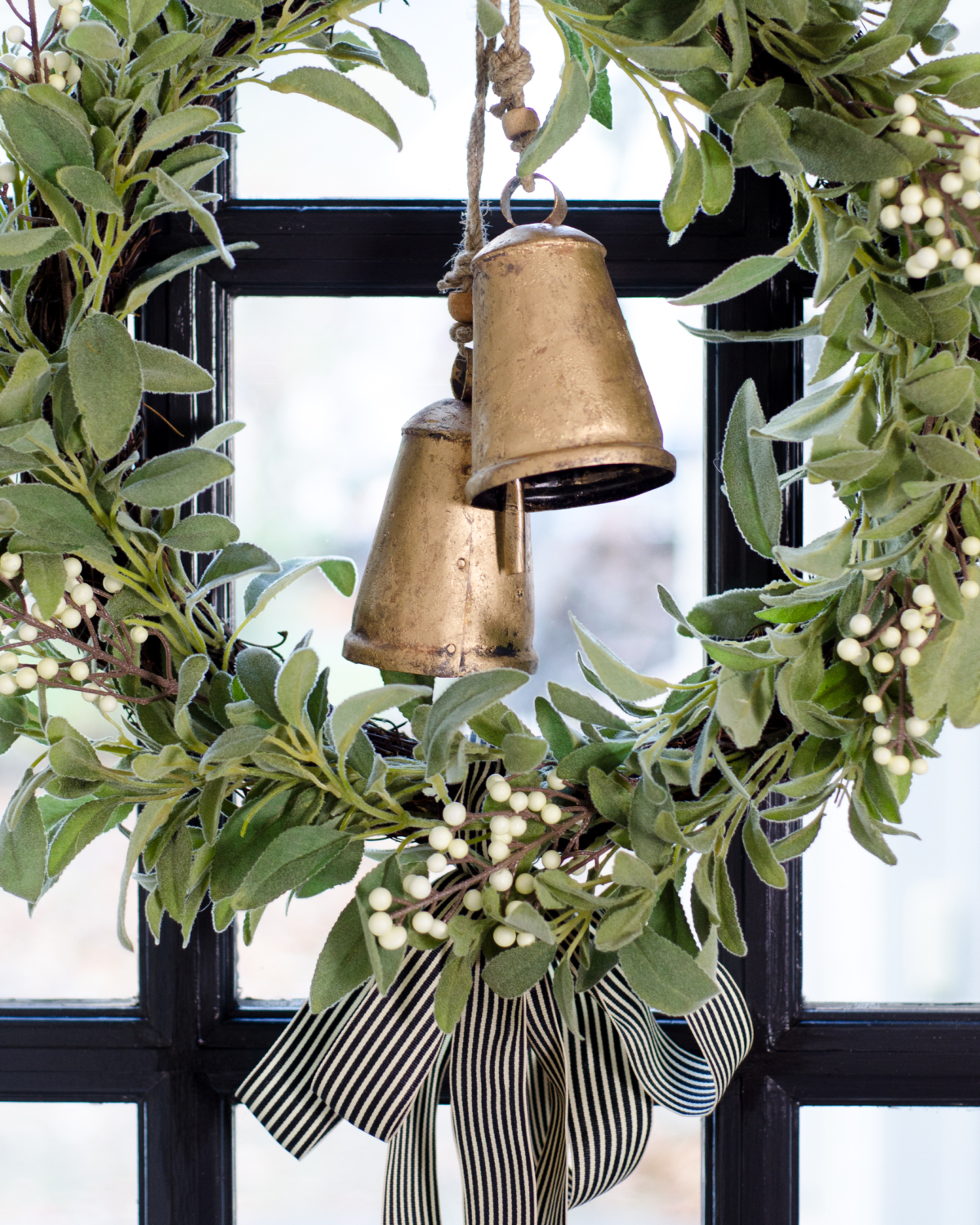 For the record, my mudroom looks like this pretty much never. All the decorations are up and will stay through Christmas but there are a lot more coats, boots, bags, ski helmets, and other general stuff here. Thank goodness for this catch-all room so it doesn't all spill into the rest of the house! But I pared down big time for these photos.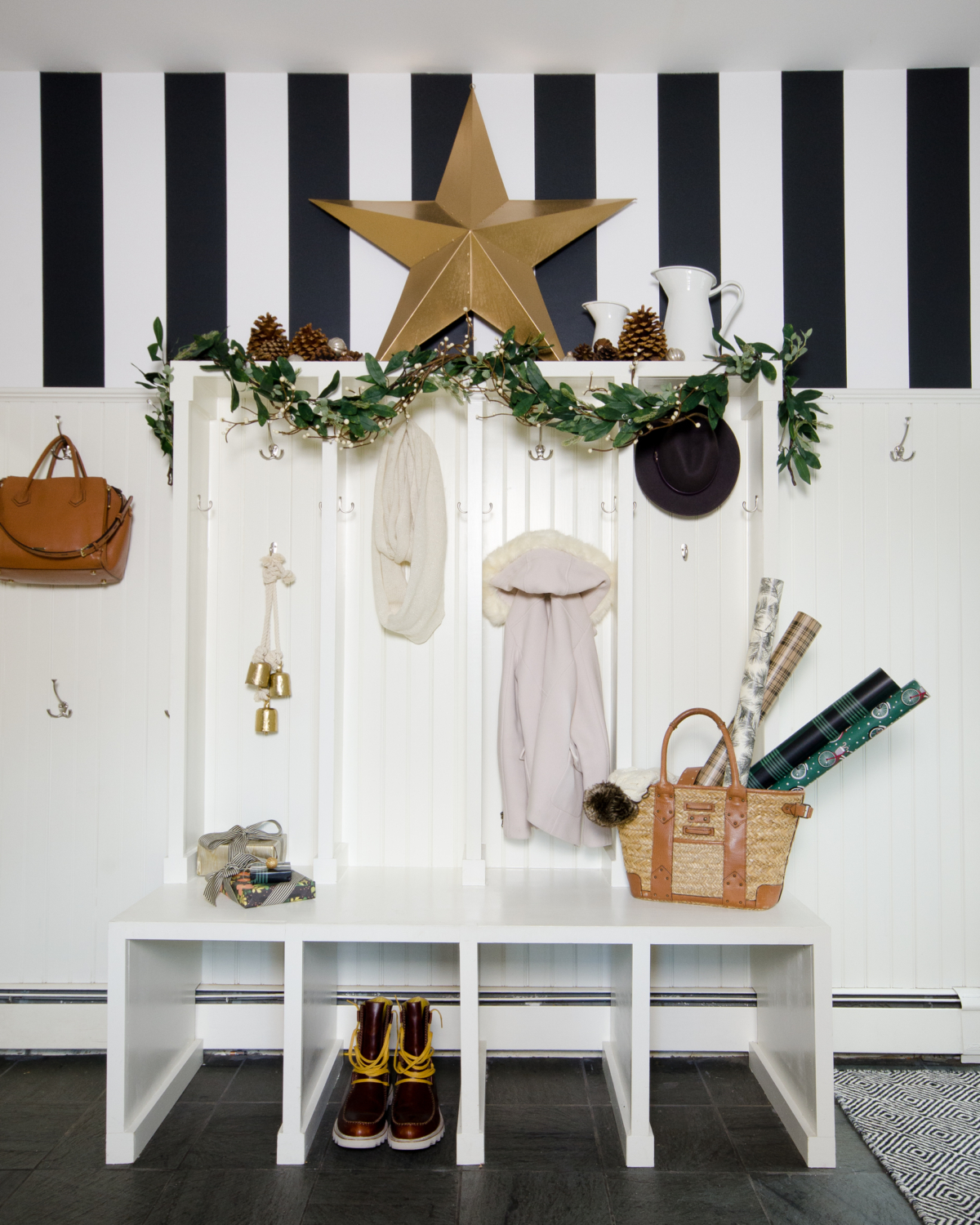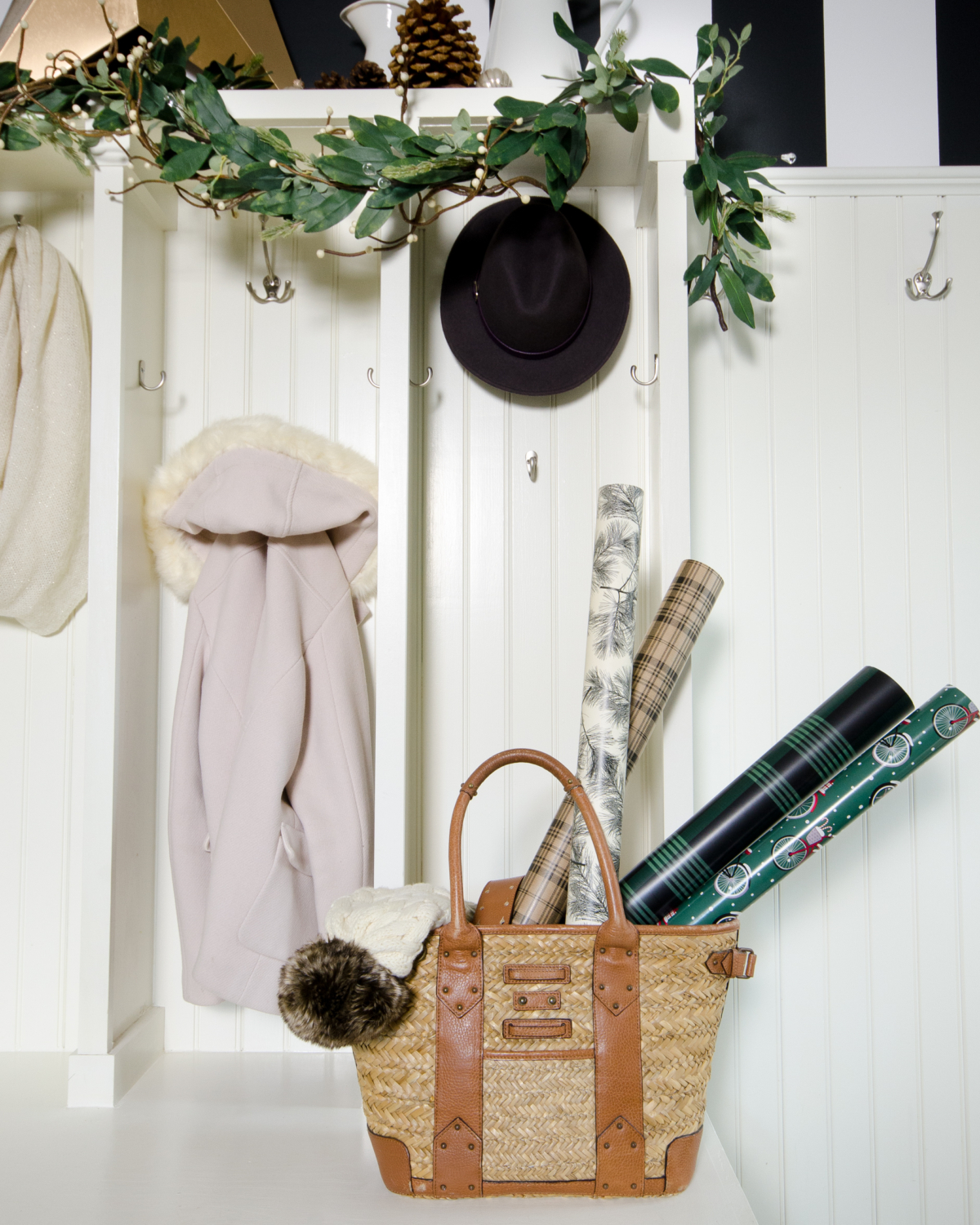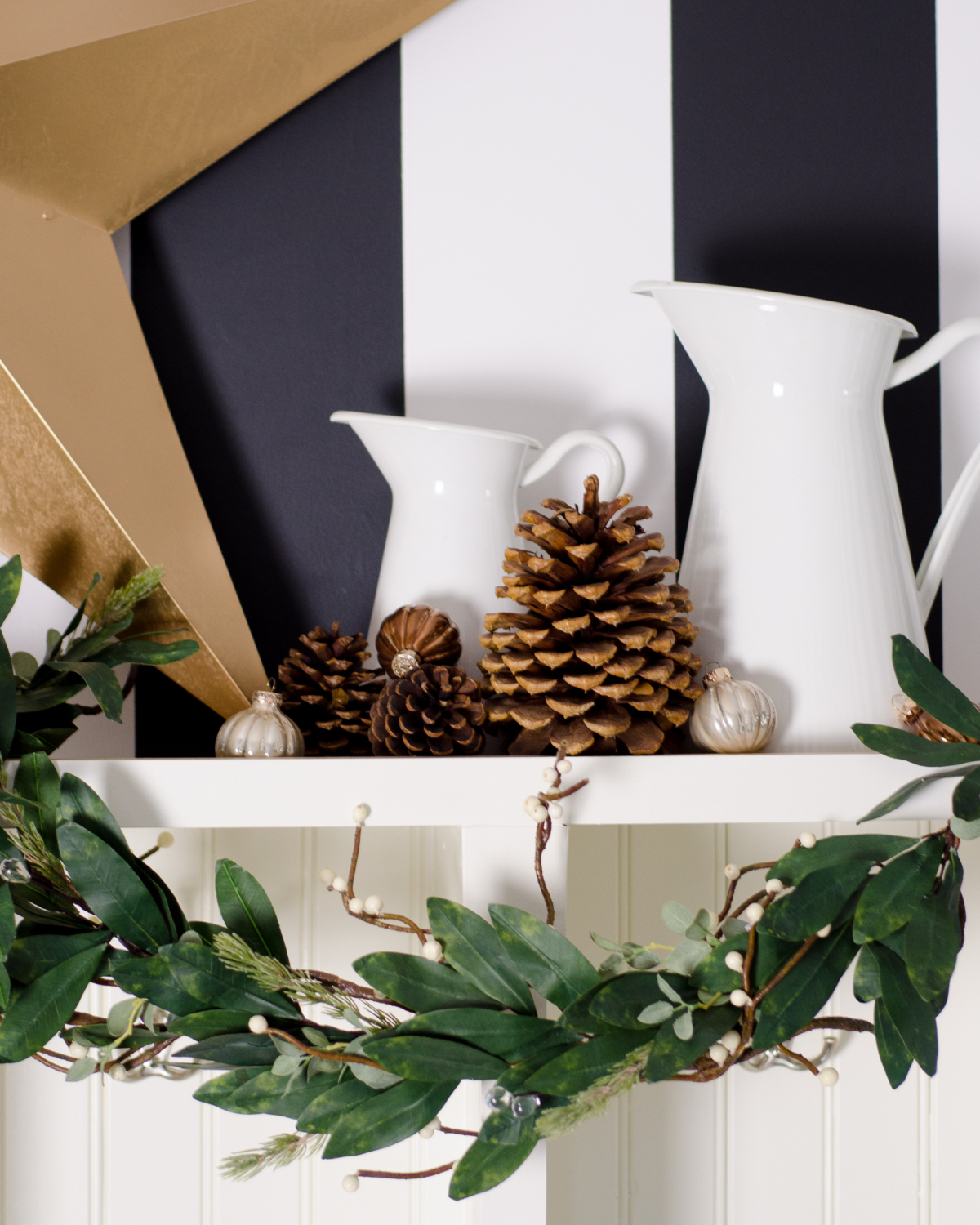 I always put our "family tree" in the family room (seems fitting, right?). I put a Christmas tree in both the family room and living room and I usually decorate the living room tree myself. My girls and I decorate the family room tree together and it holds all the ornaments from my and my husband's childhoods, ornaments we've been given over the years, and while it's kind of a mishmosh, it always feels warm and extra-Christmasy to me and it's my favorite every year.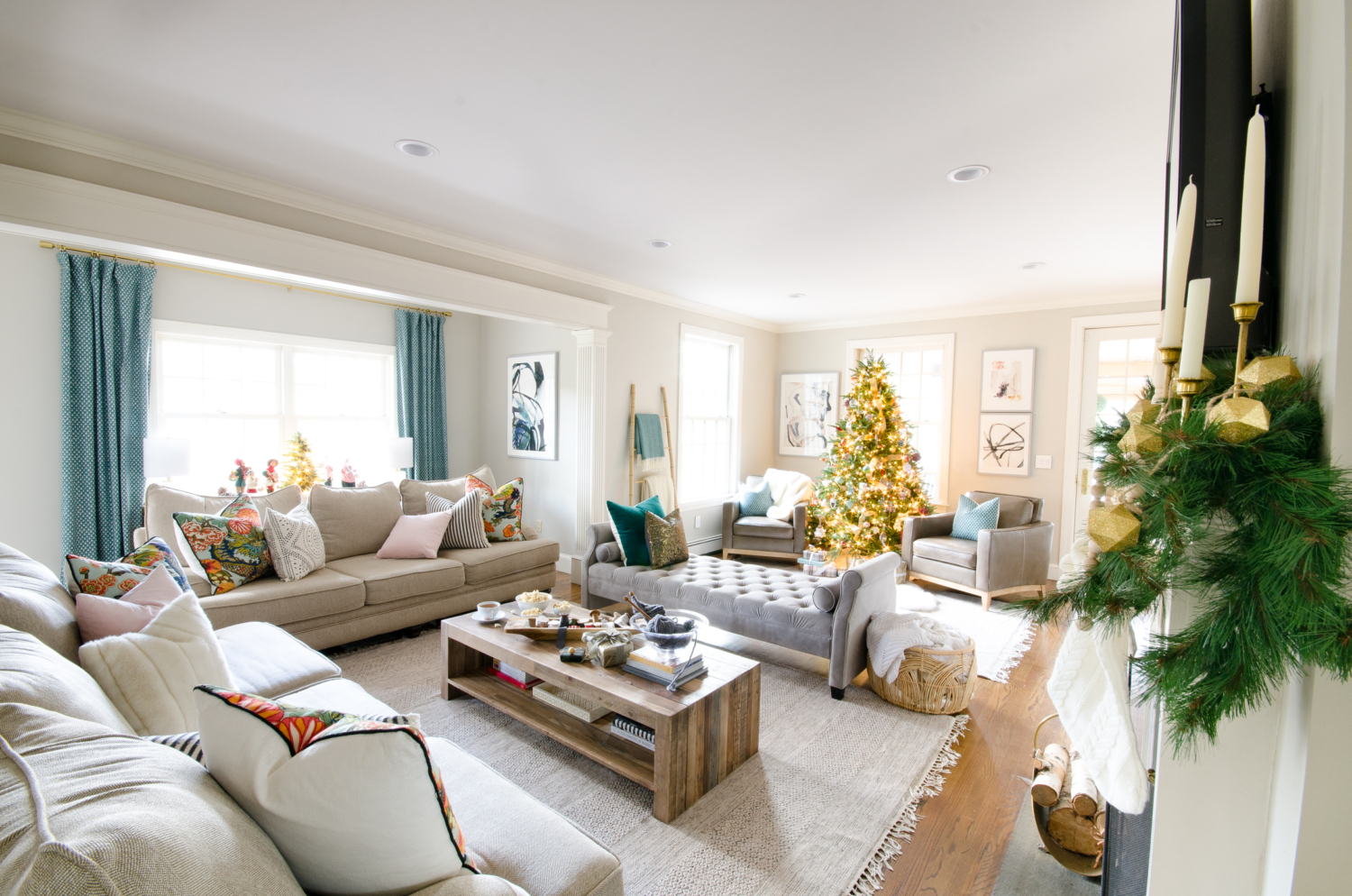 Sofas
Coffee table
Backless sofa
Rug
Leather chairs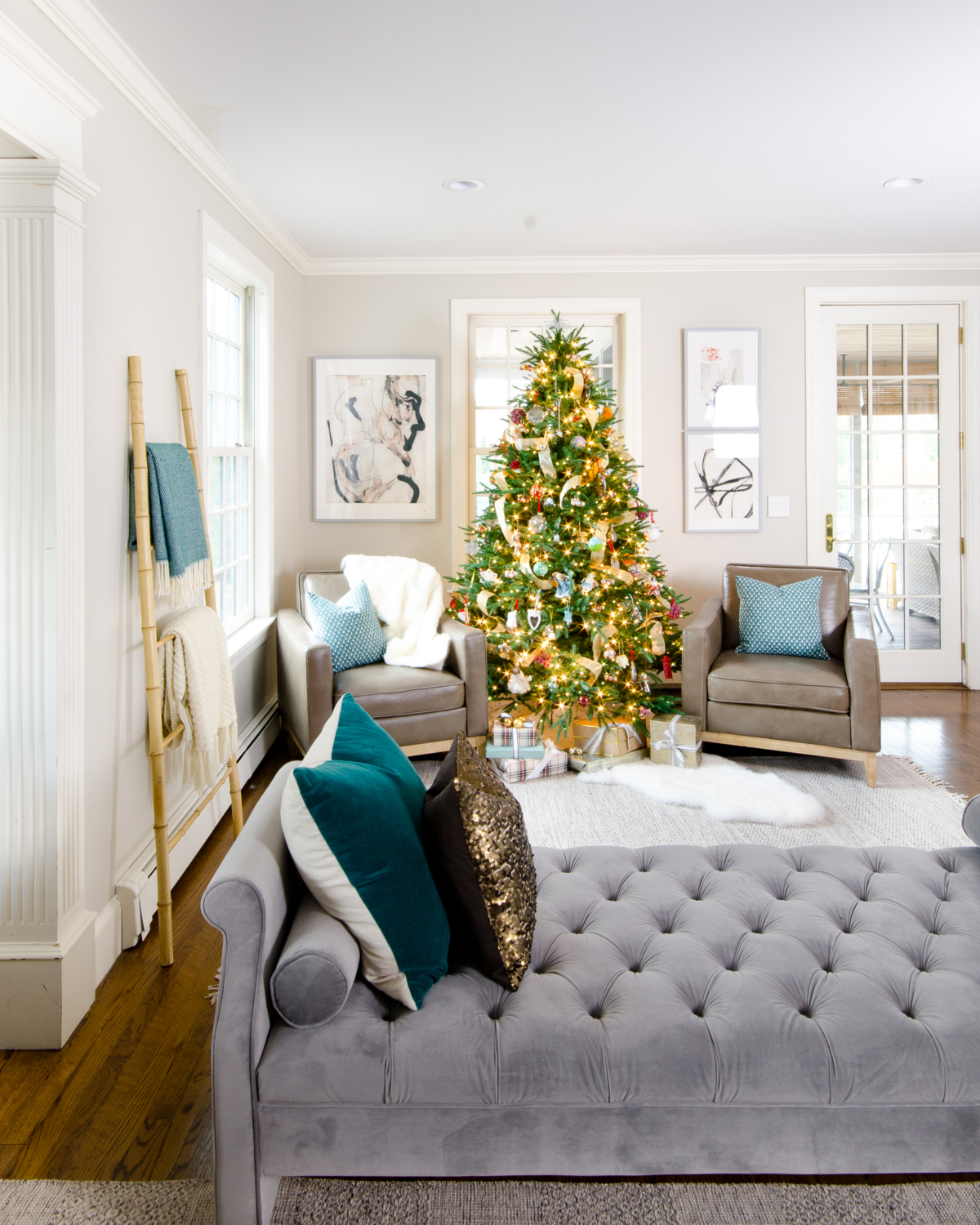 Leather chairs
Teal pillows
Artwork left
Artwork top right
Artwork bottom right
Backless sofa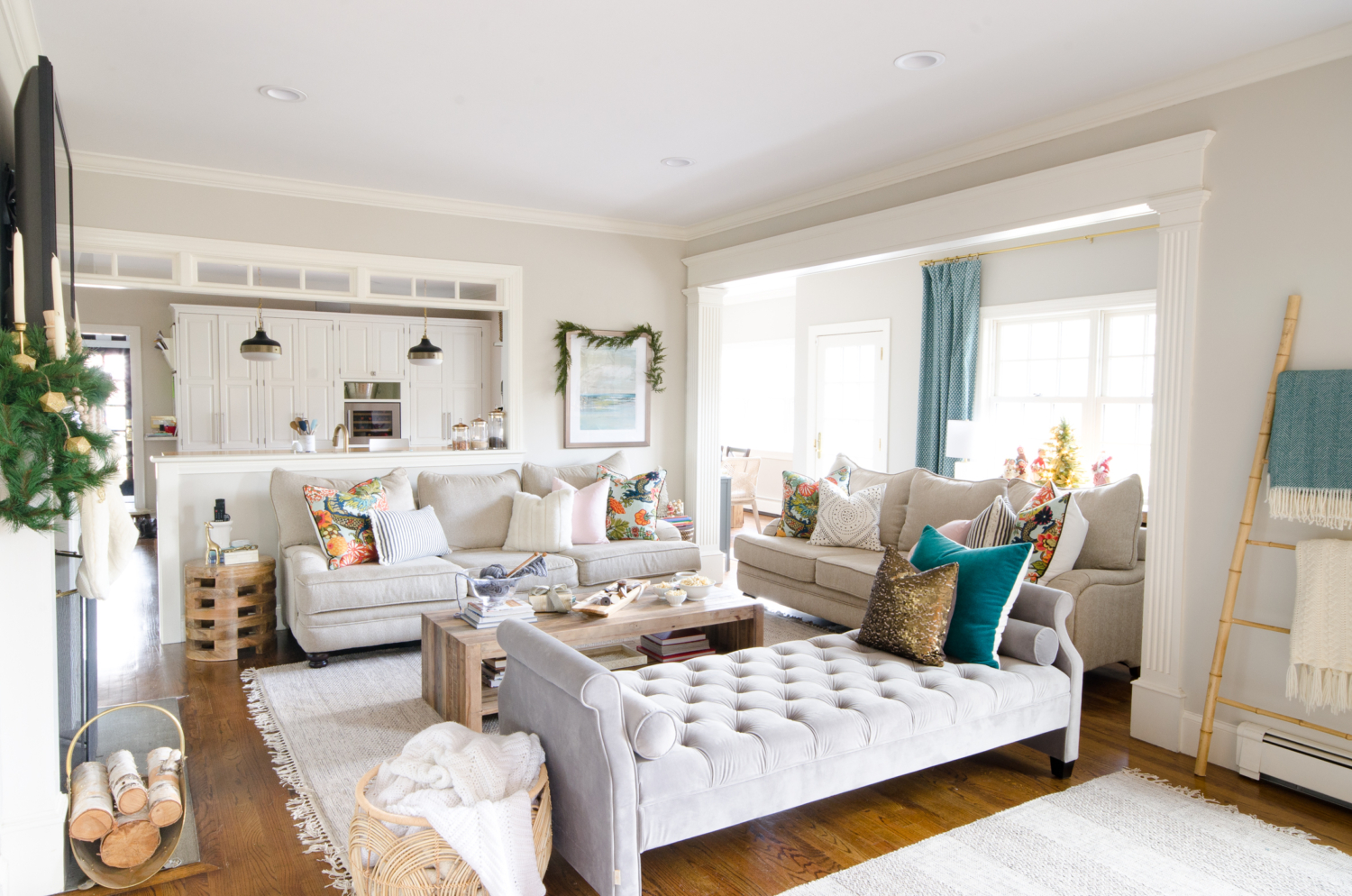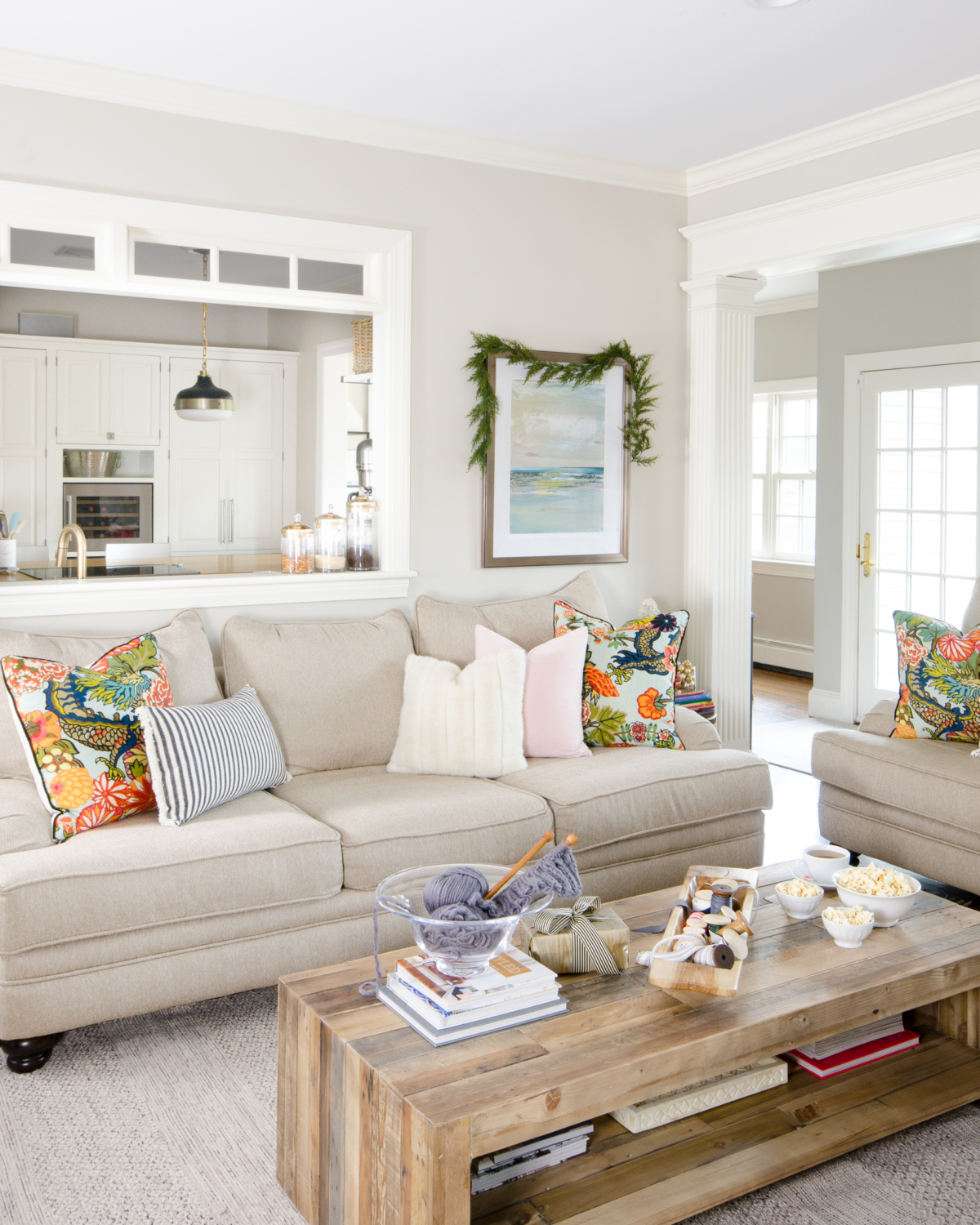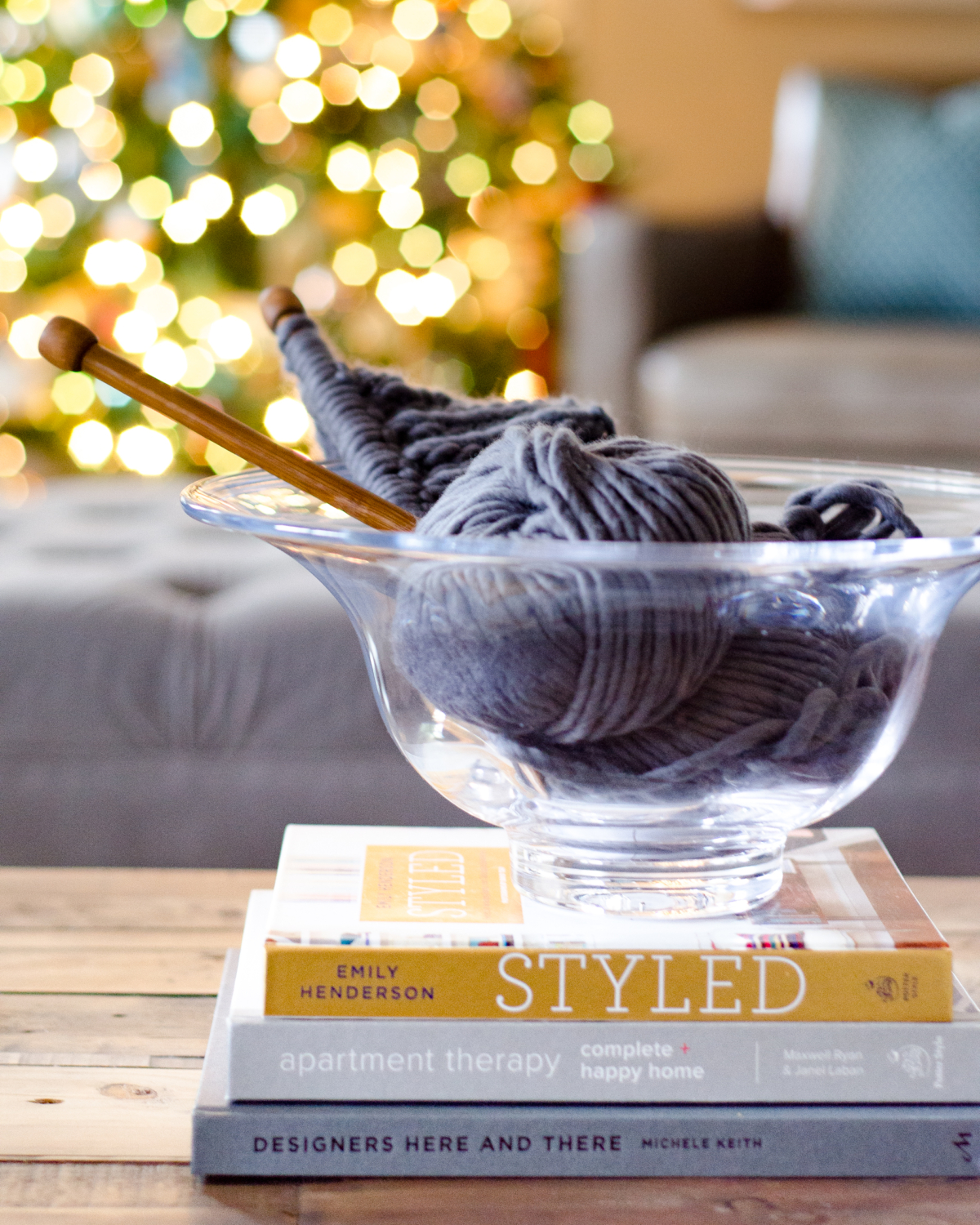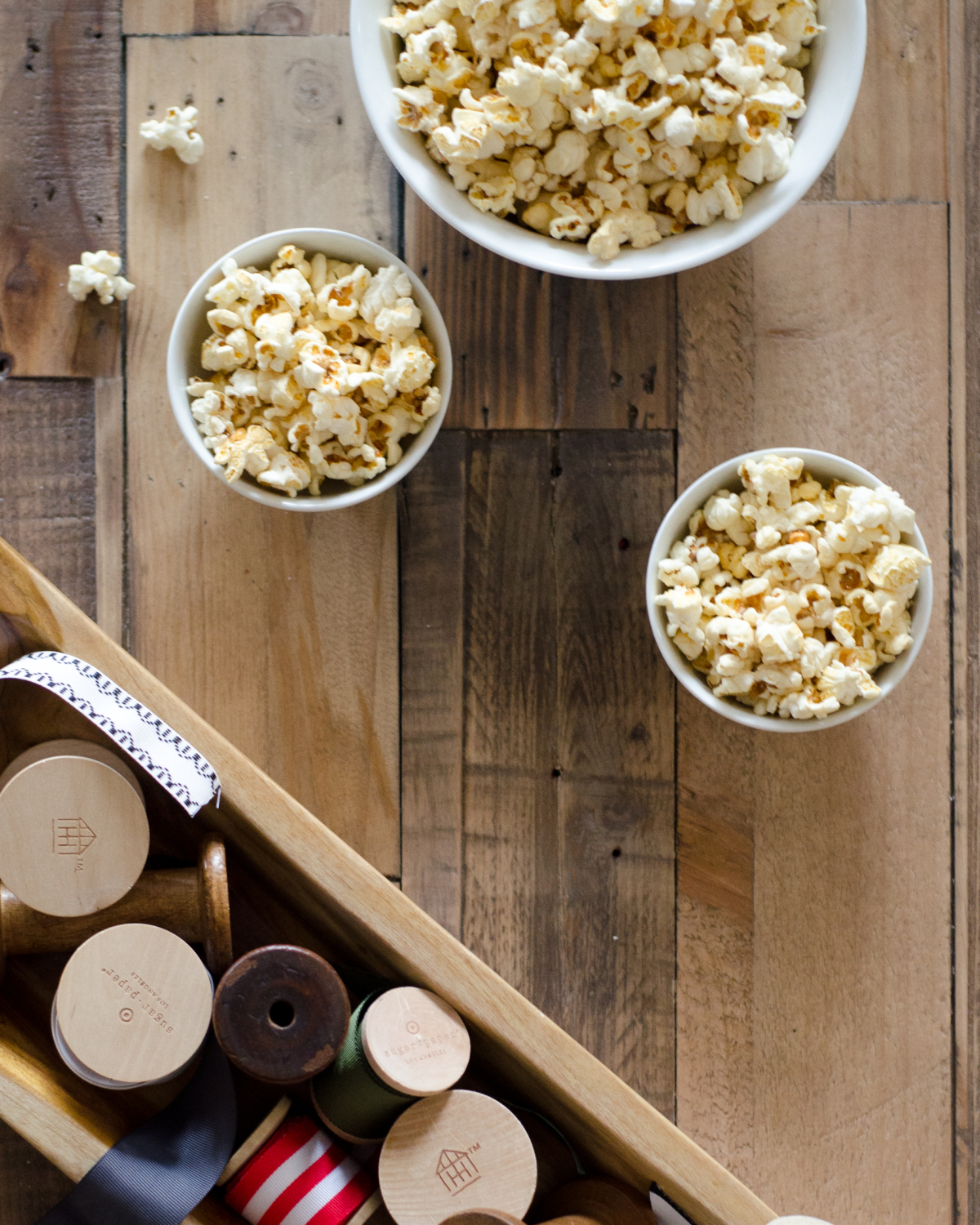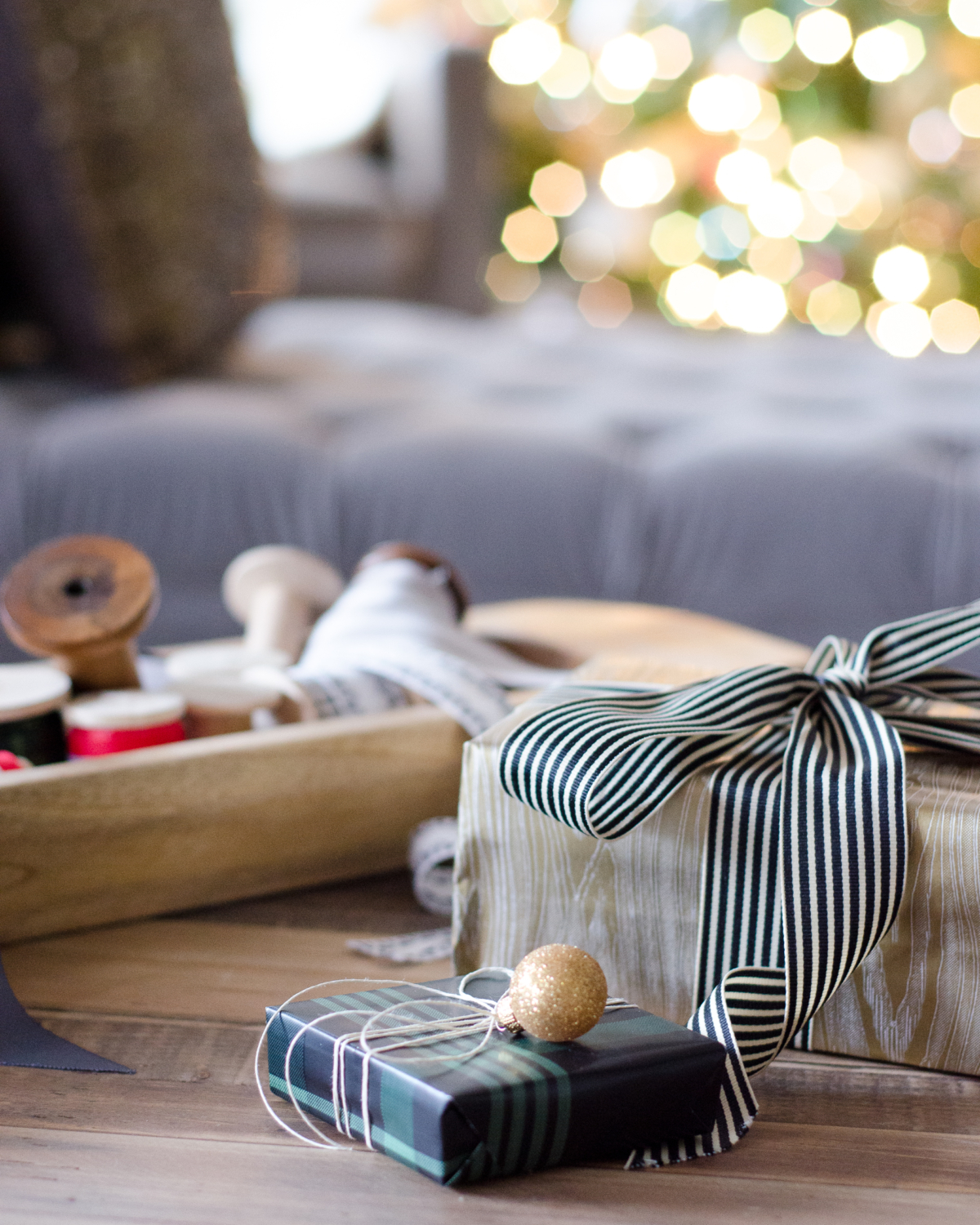 One of my favorite Christmas memories as a child was when my mom would pull out the Christmas picture books. Even as a teenager I remember loving looking through them, they seemed so special because they only came out once a year.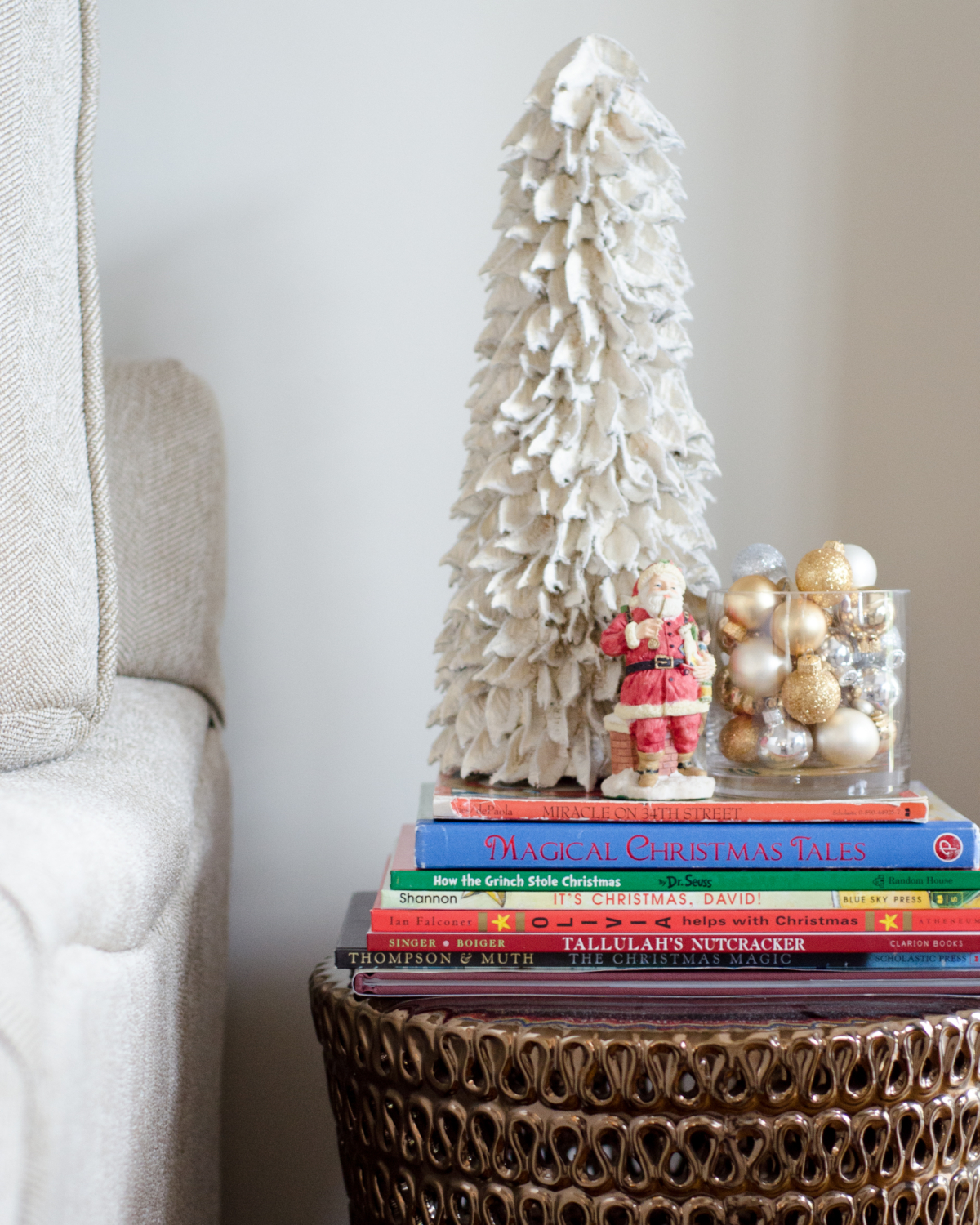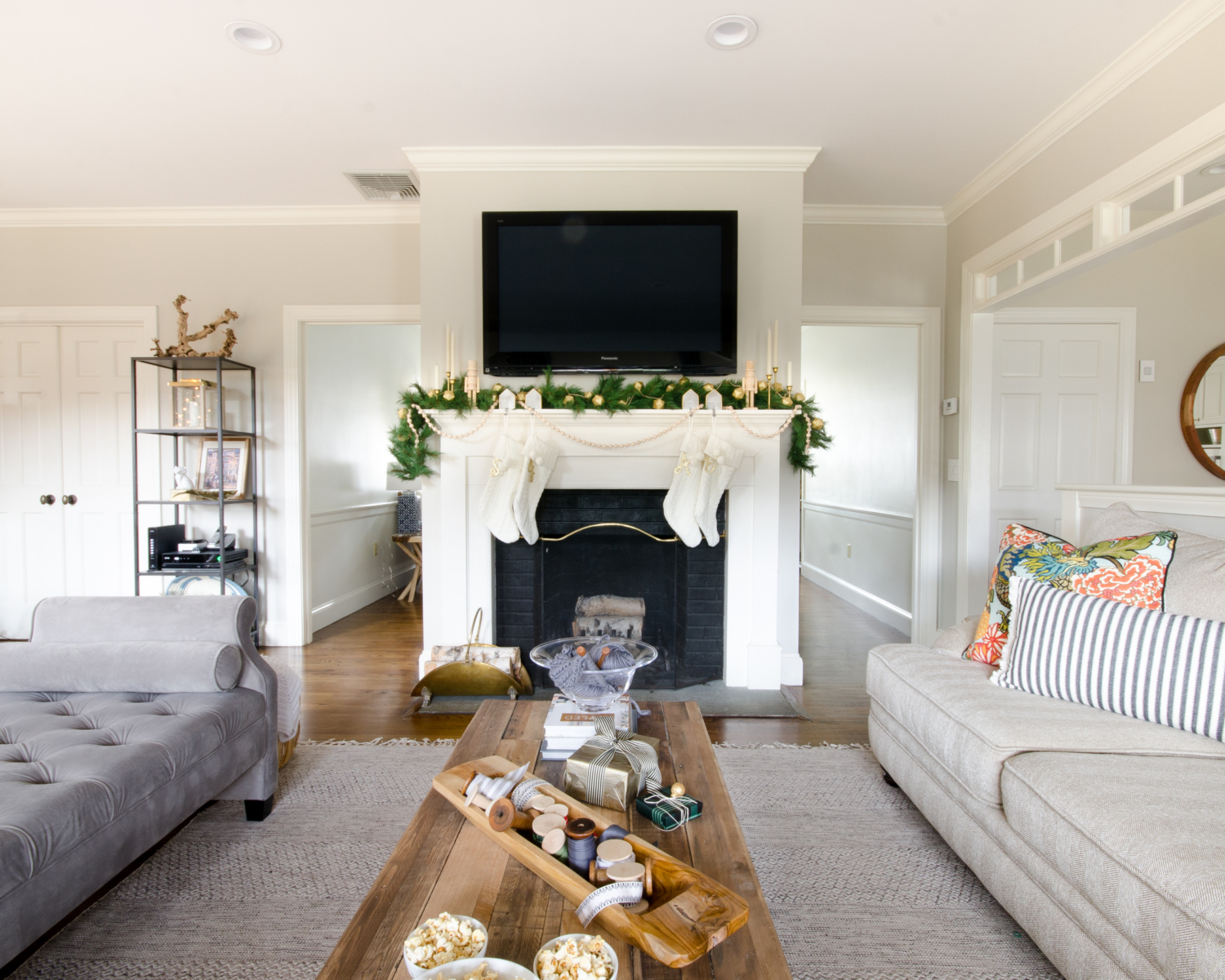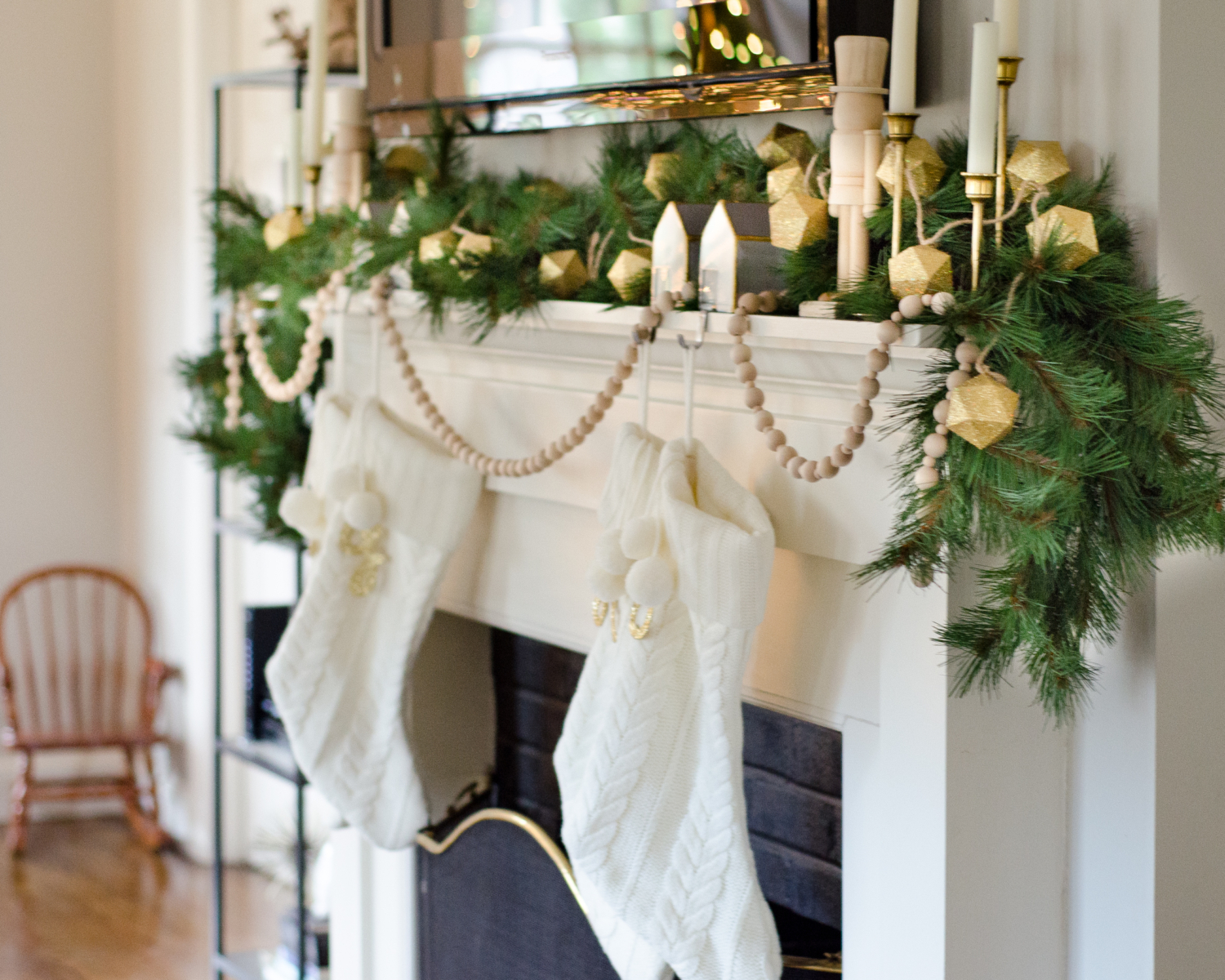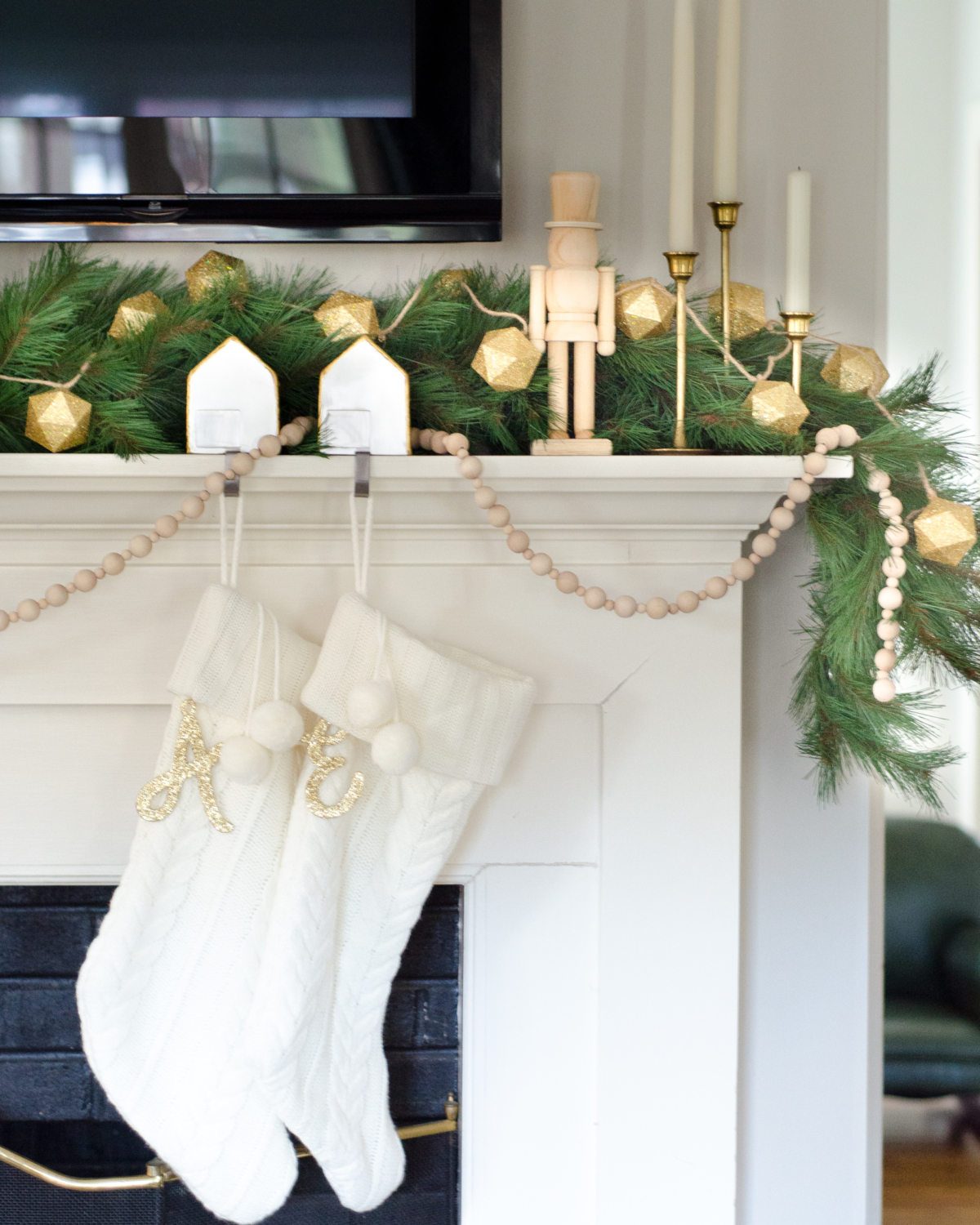 Pine garland
White cable knit stockings
Metal house stocking holder
Wood bead garland
Monogram letters
Wood nutcrackers
Brass candlesticks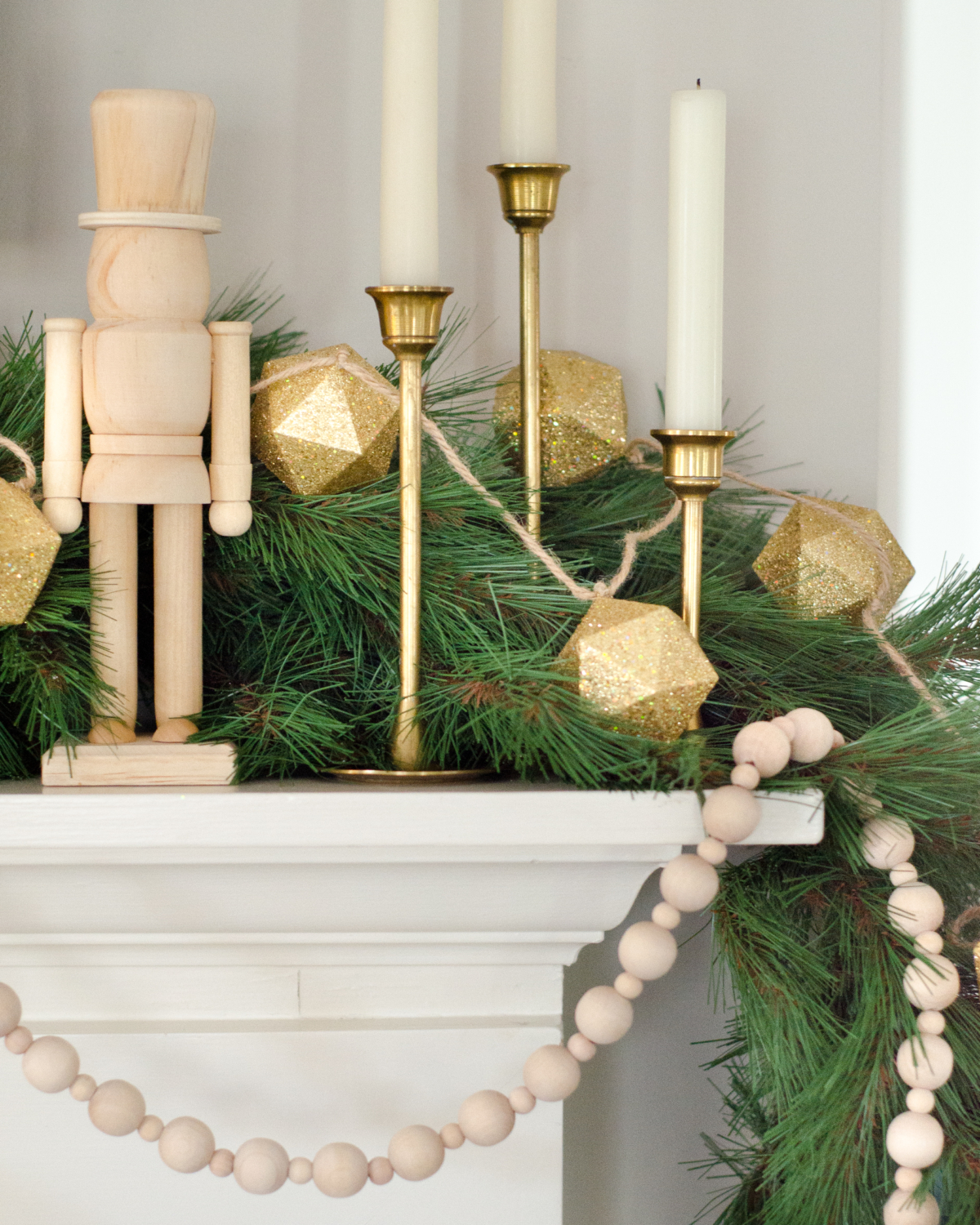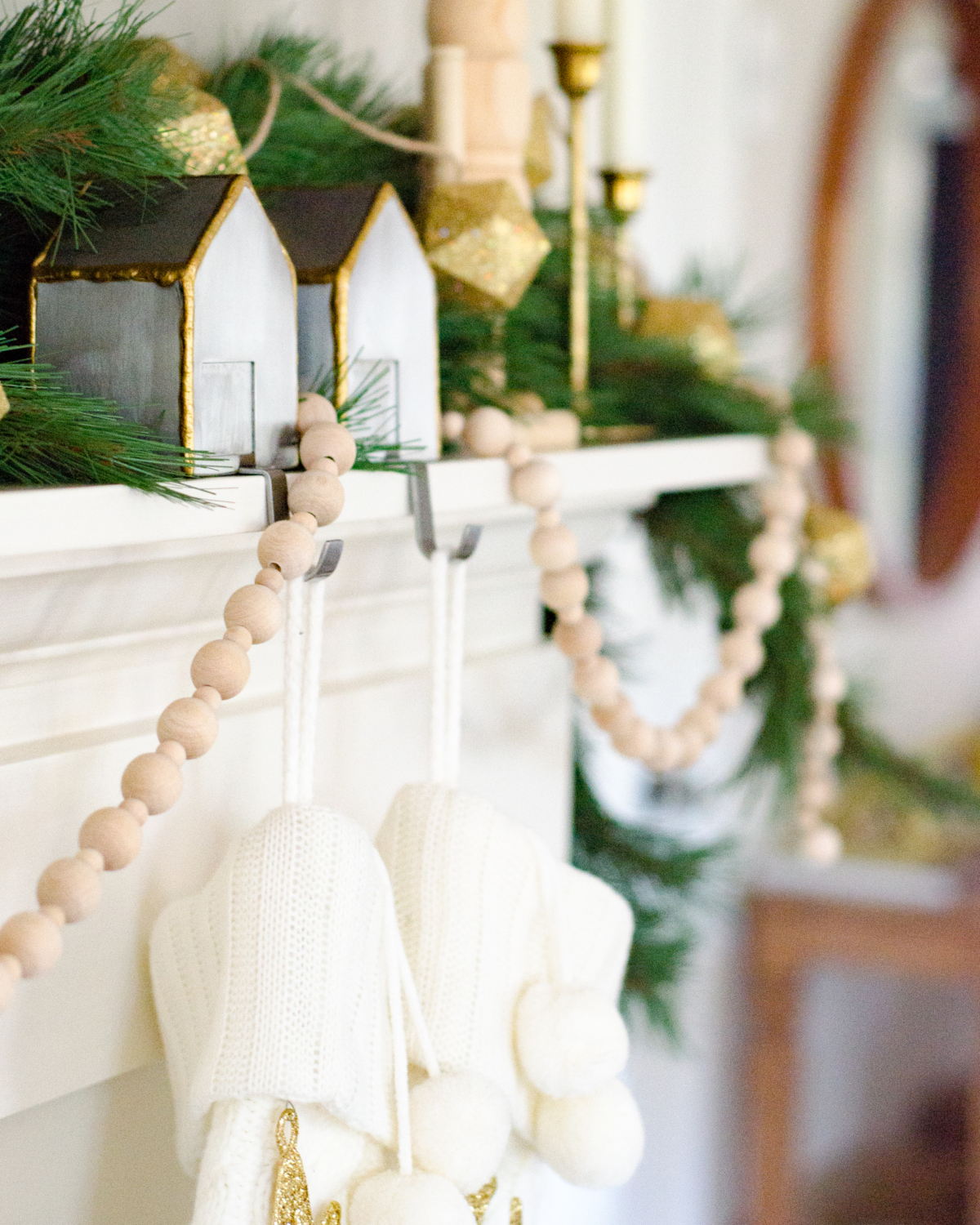 Thank you so much for stopping by to check out my Christmas decorations as part of the 2017 Holiday Housewalk. I'll have two more tours next week showing my entryway, living room, kitchen, and dining room, so be sure to stop by next week to see the rest of my house decked for Christmas. I hope you've found inspiration in the tour of homes so far and that you have fun decorating your own home for Christmas.
Make sure you swing by Number Fifty-Three next to continue the 2017 Holiday Housewalk!