I'm back today with part two of my Christmas home tour for 2017, (last week I shared my Christmas mudroom and family room) and today I'm giving you a look at my entryway and living room. I partnered with Balsam Hill on these two rooms, using some of their amazing faux garlands, wreaths, and planters to add a little classic Christmas magic to the front of my house as part of their Holiday Housewalk.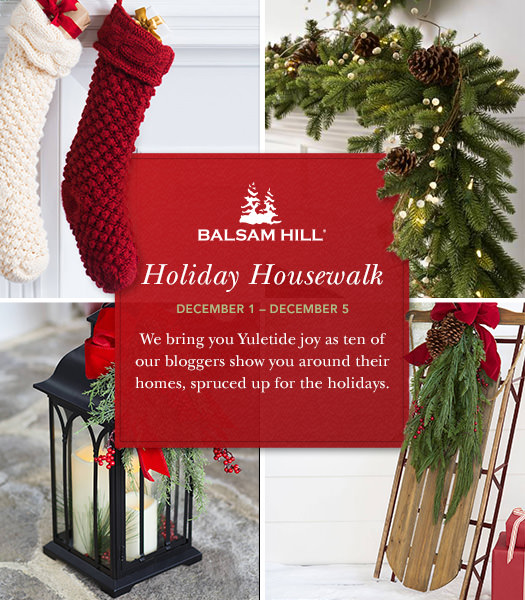 This is my first time working with Balsam Hill's products and I have to tell you that the quality is really superb. Their faux garlands and wreaths are so realistic, so lush, and show such exquisite attention to detail, I had a hard time narrowing down which ones I wanted to work with! Ultimately, I decided to start with a pair of pre-lit planters outside my front door.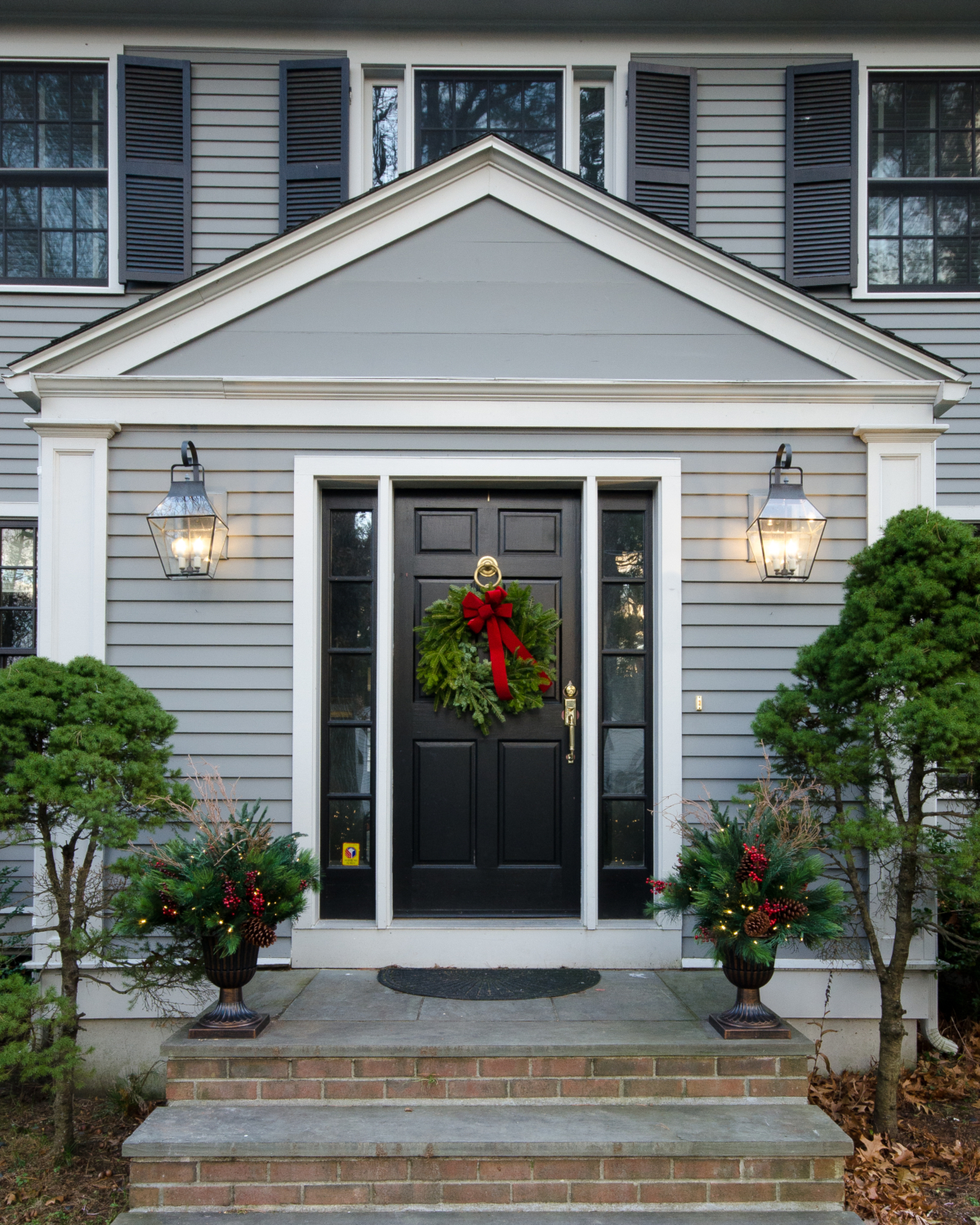 Aurora Pine Foliage with Urn Planter
I love a classic Christmas urn outside the front door, and what I love even more, especially on an extra busy-year like this one, is that all I had to do was open the boxes, do some minor fluffing, and set them outside. They even come with remote controls so you can turn the lights on and off from inside.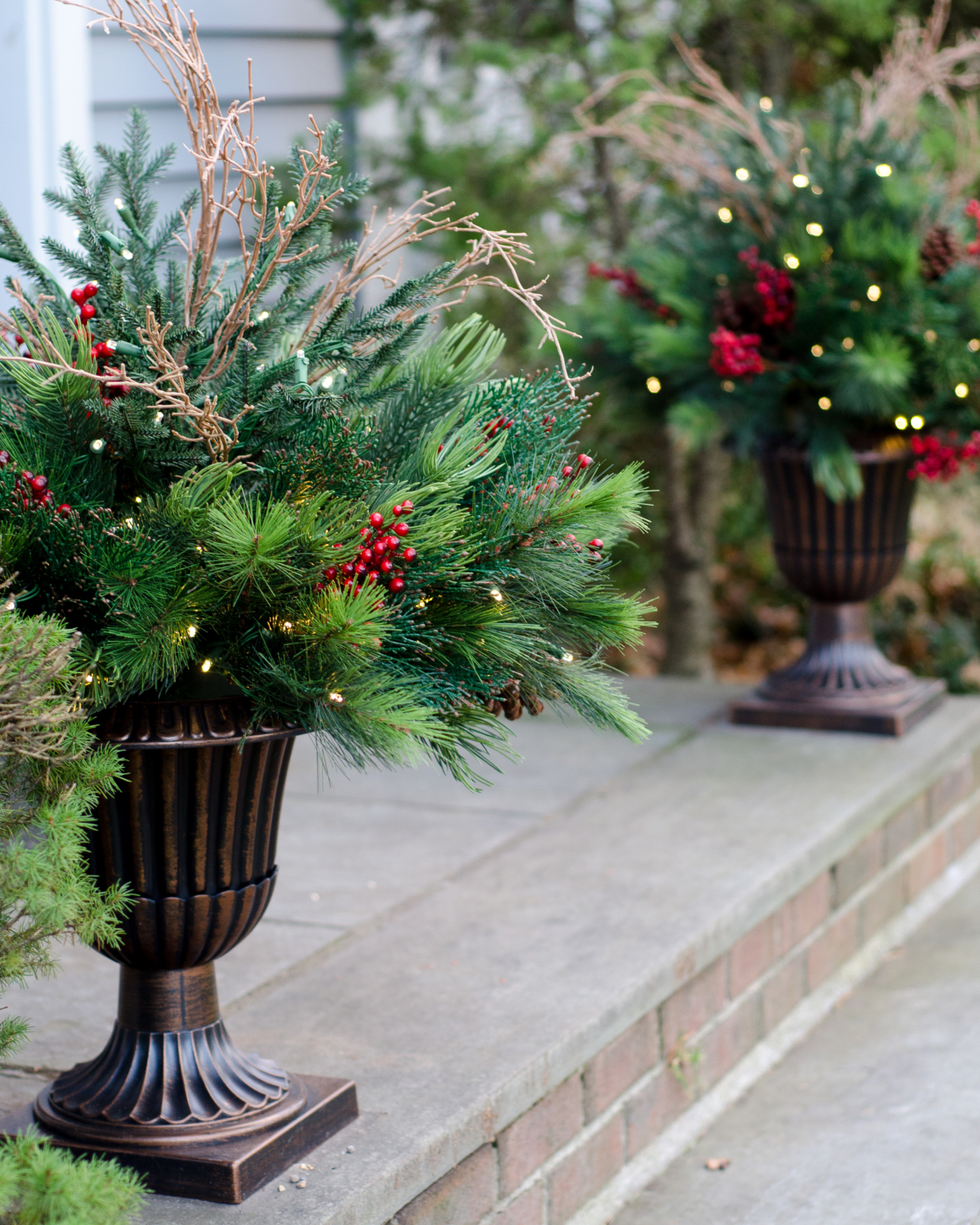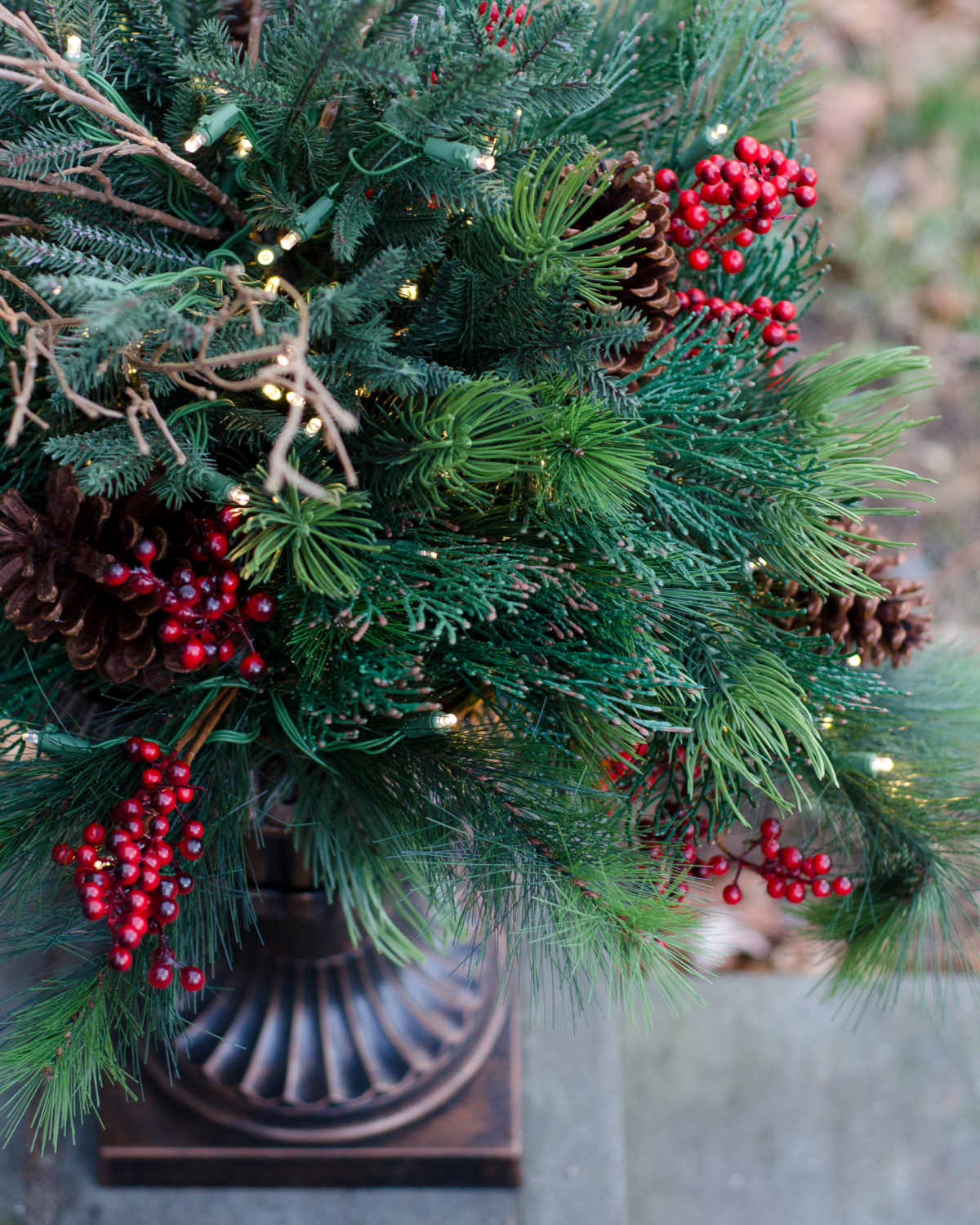 Right inside my front door is this little area with a built-in bench and coat closet.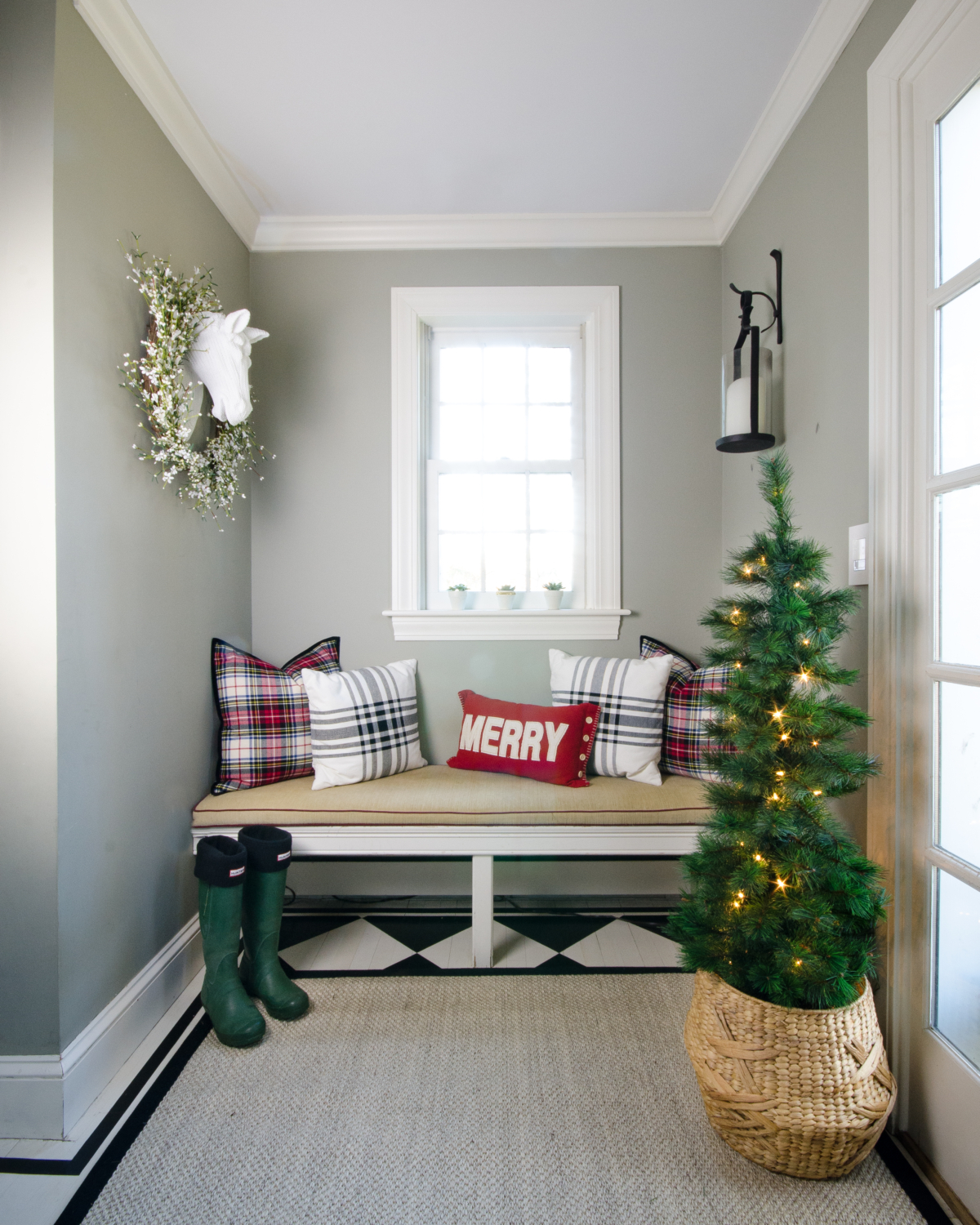 Black and Red Plaid Pillows (similar)
Black and White Plaid Pillows
Candle Lantern
Basket
Rug
On the front door, I hung this White Berry Cypress Wreath, which is so striking and full yet still manages to be classic and understated.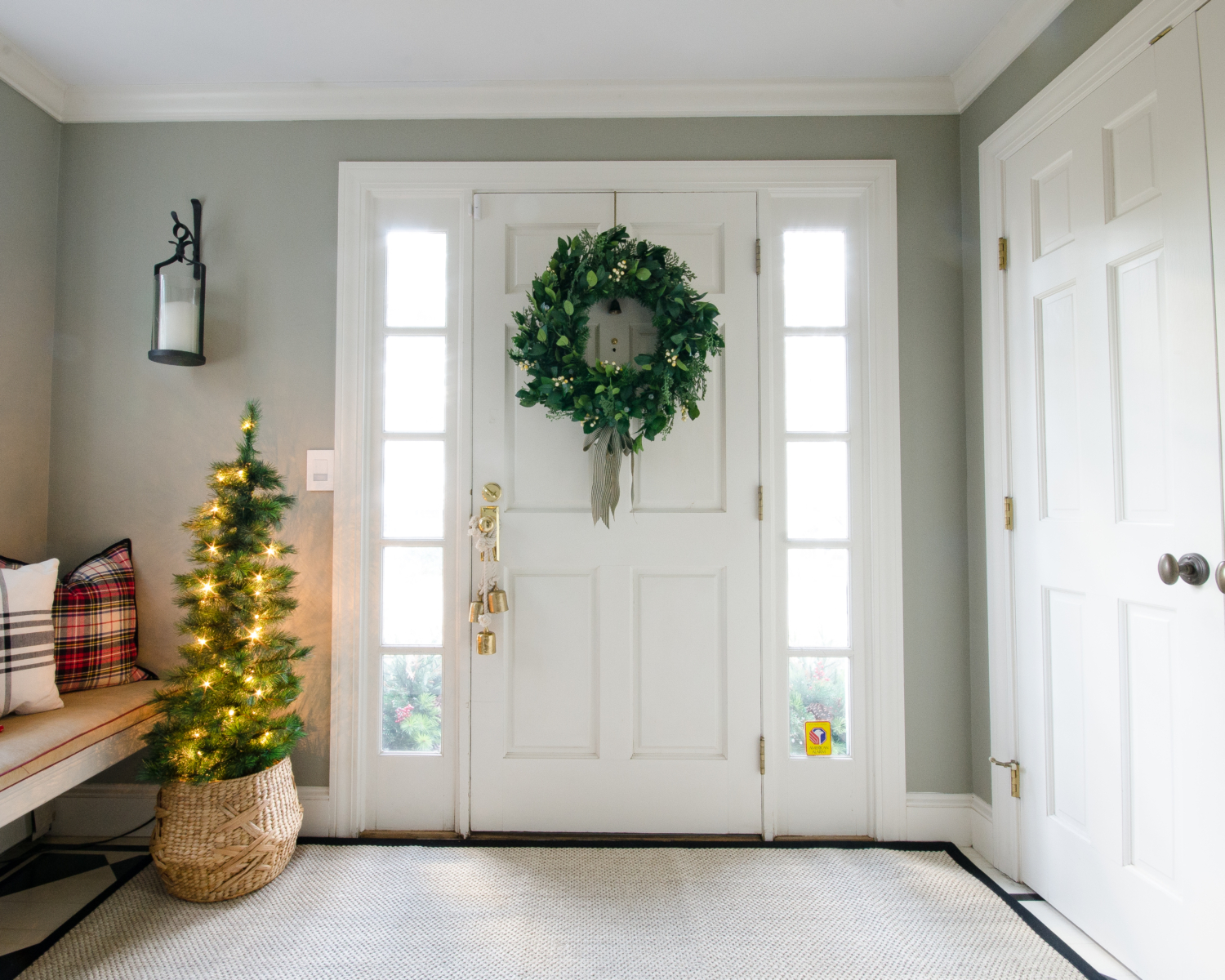 White Berry Cypress Wreath
Black and white striped grosgrain ribbon
Gold bells (similar)
Rug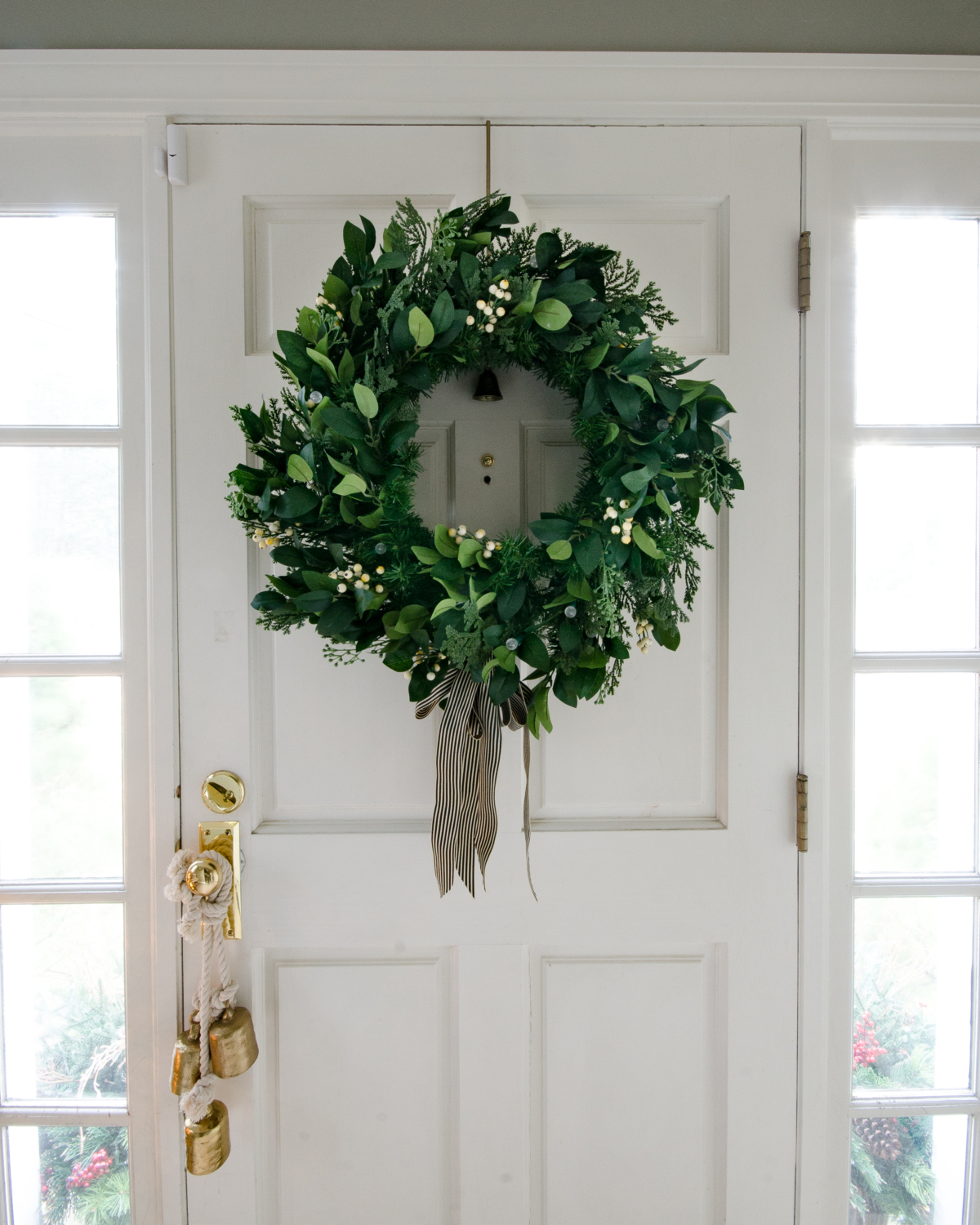 Straight across from the front door is the staircase, which I hung with a pair of White Berry Cypress Garlands. They come pre-lit and operate on timers, which I've found super convenient – one less thing to turn off at night before I go to bed!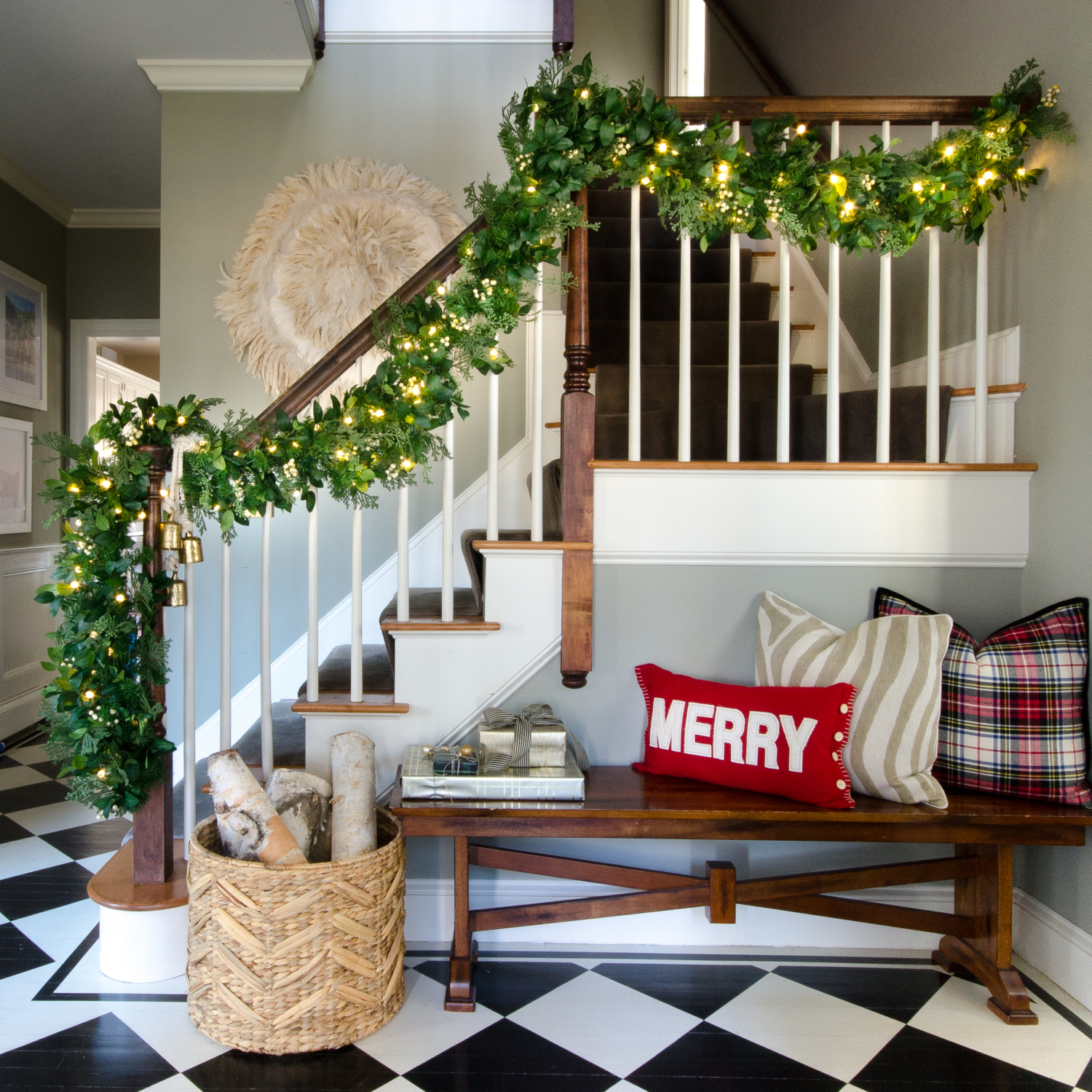 White Berry Cypress Garland
Basket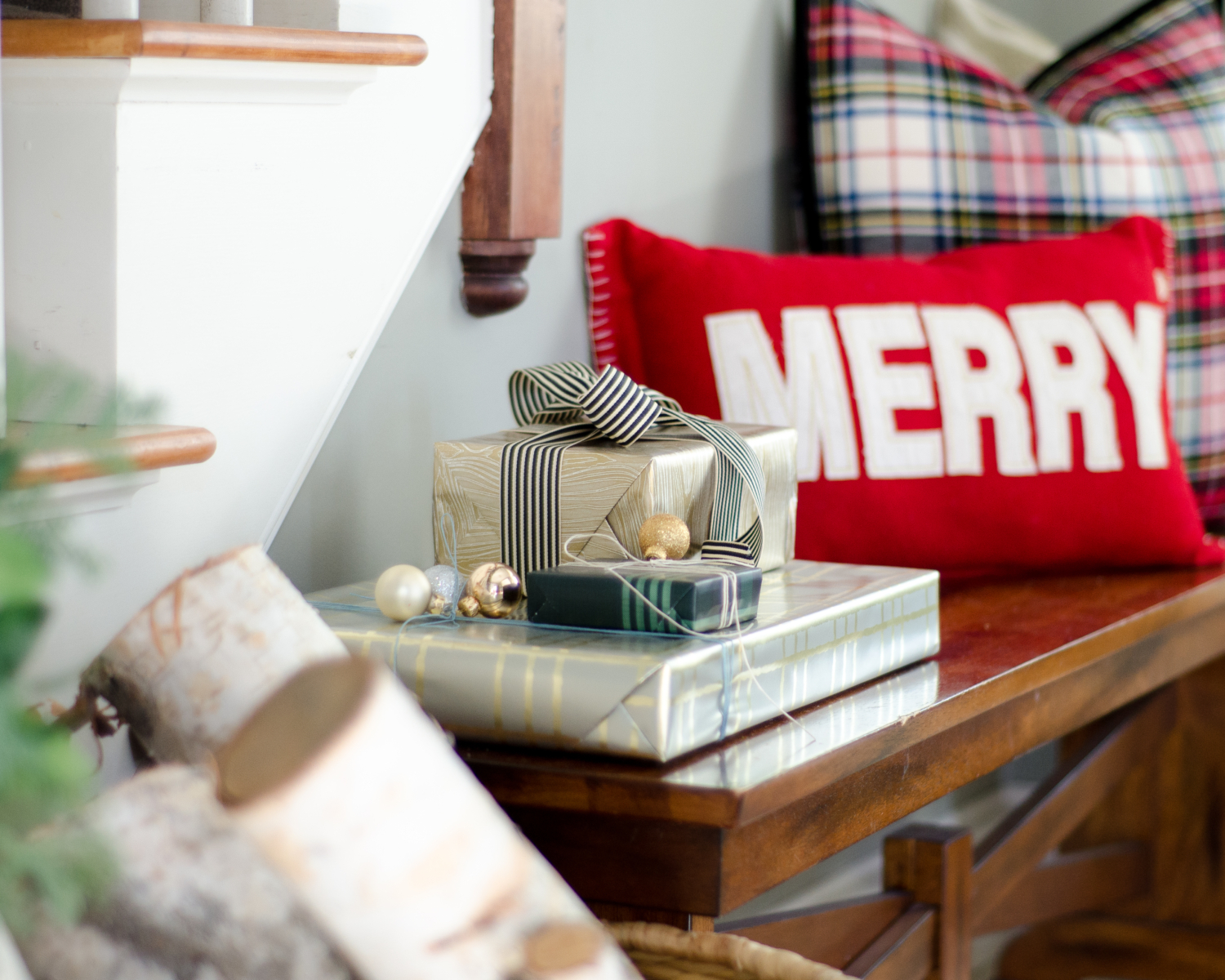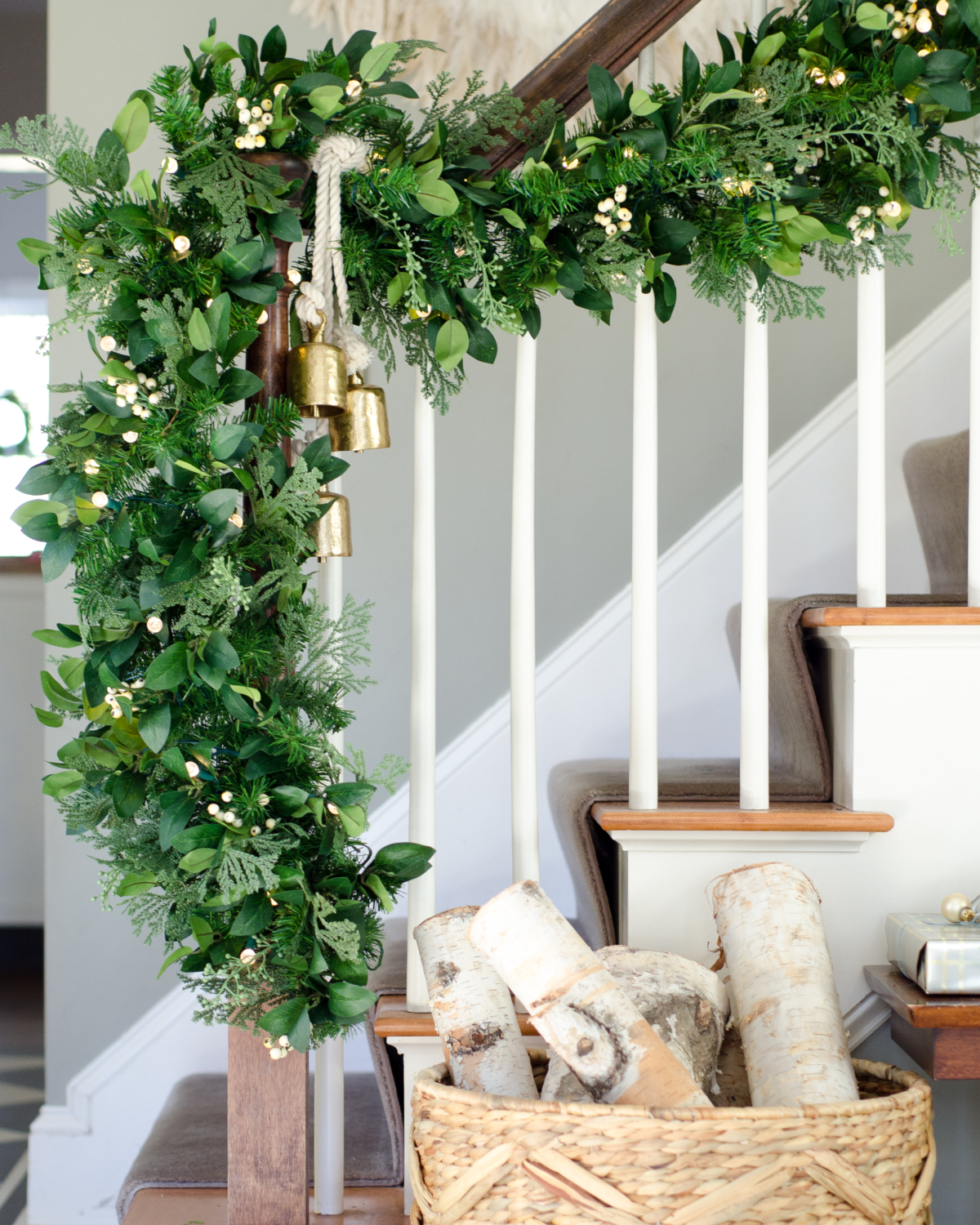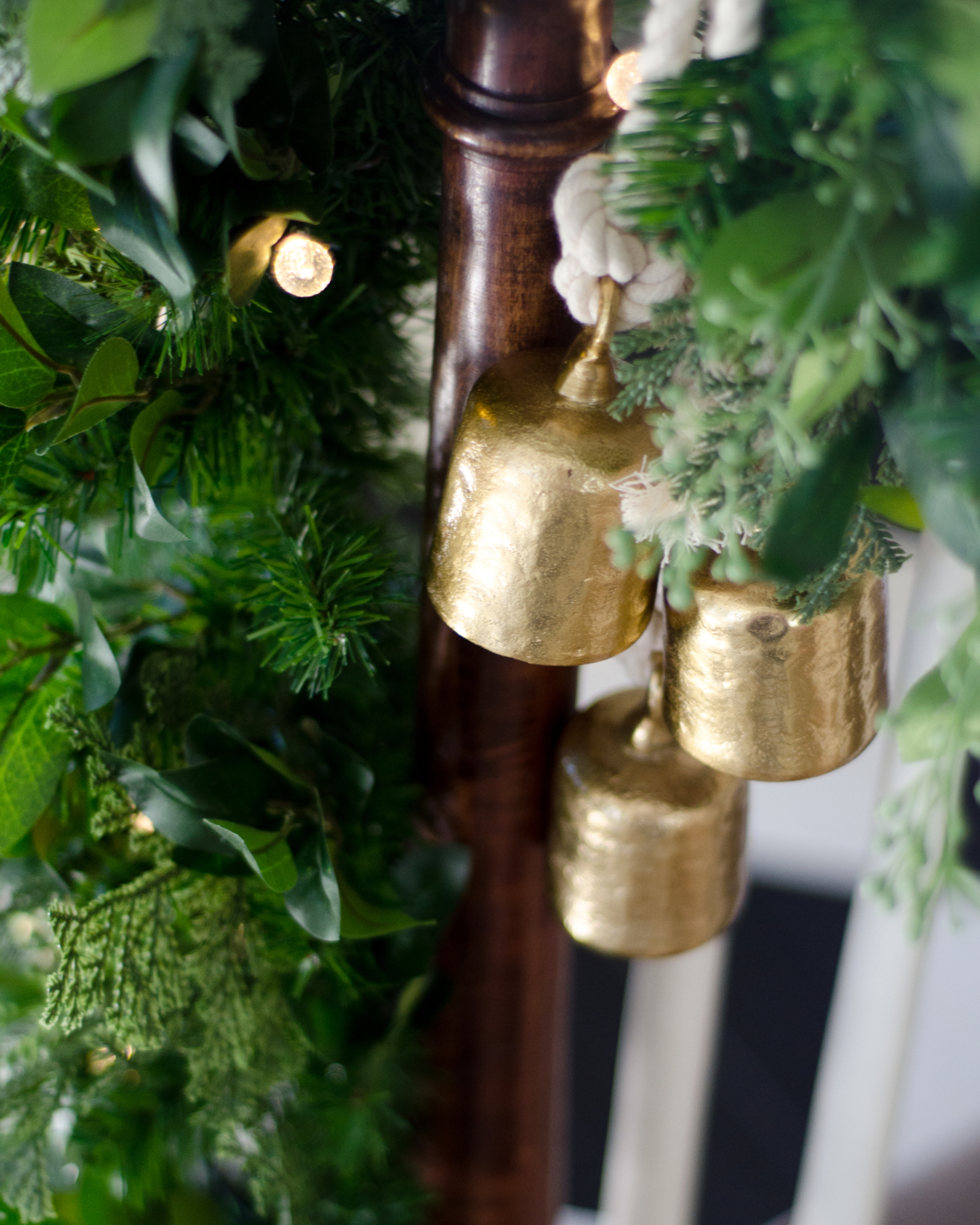 Gold bells (similar)
To the right of the staircase is my living room, where I kept things pretty neutral this year, with just a few pops of blue and red. I tried to stay with a classic Christmas look but very soft.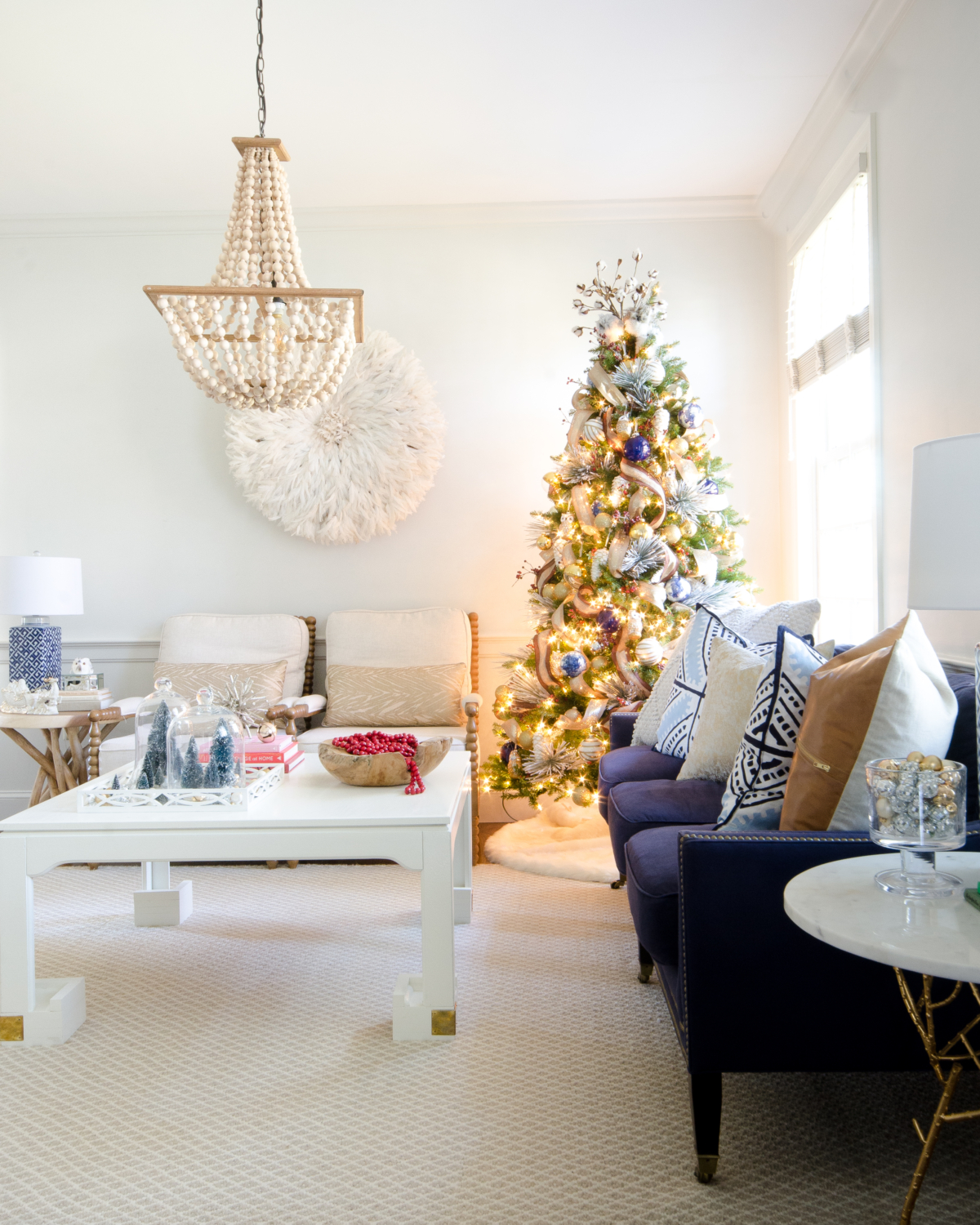 Juju hat feather wall hanging
Rug
Spool chairs
I LOVE the ornaments I used on the tree here in the living room. They're from a company I just discovered recently – Kat and Annie – and they are some of the most beautiful Christmas ornaments I've ever seen. I used these ornaments – white and blue marbled, dark blue marbled, white and gold modern striped, gold and white pinecone, half gold foiled, golden owl. I can tell already that I'm going to be sad to put these away come January, they are so pretty!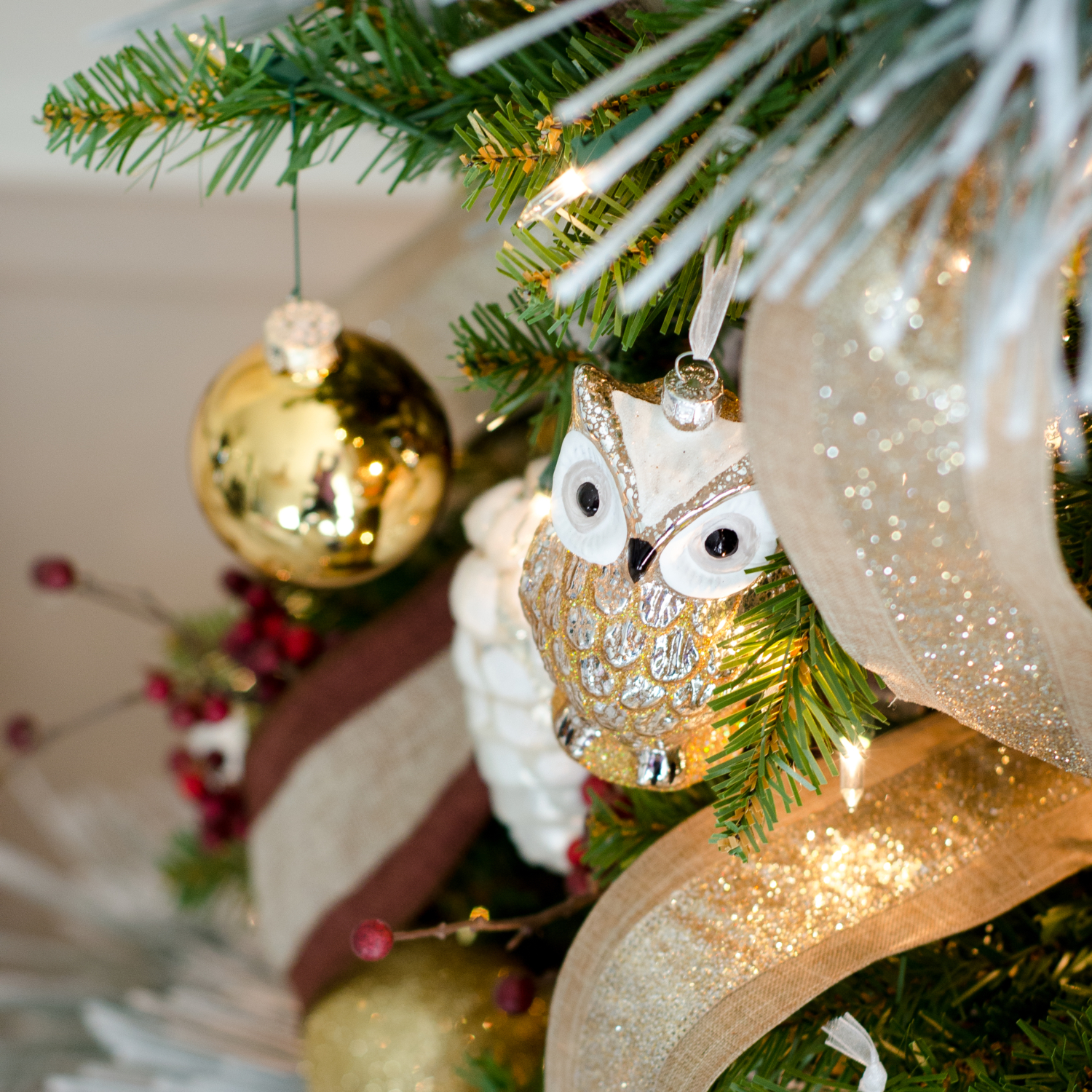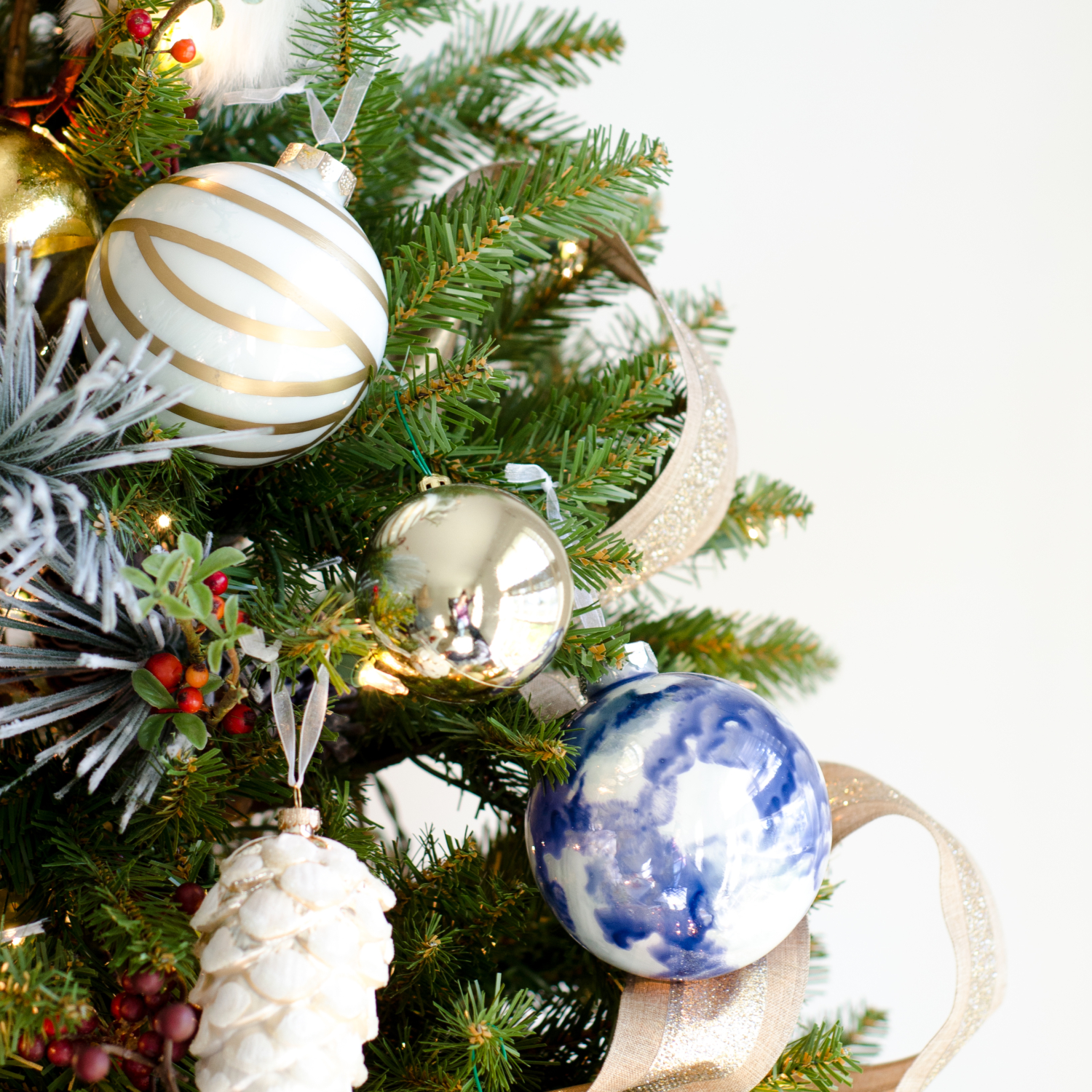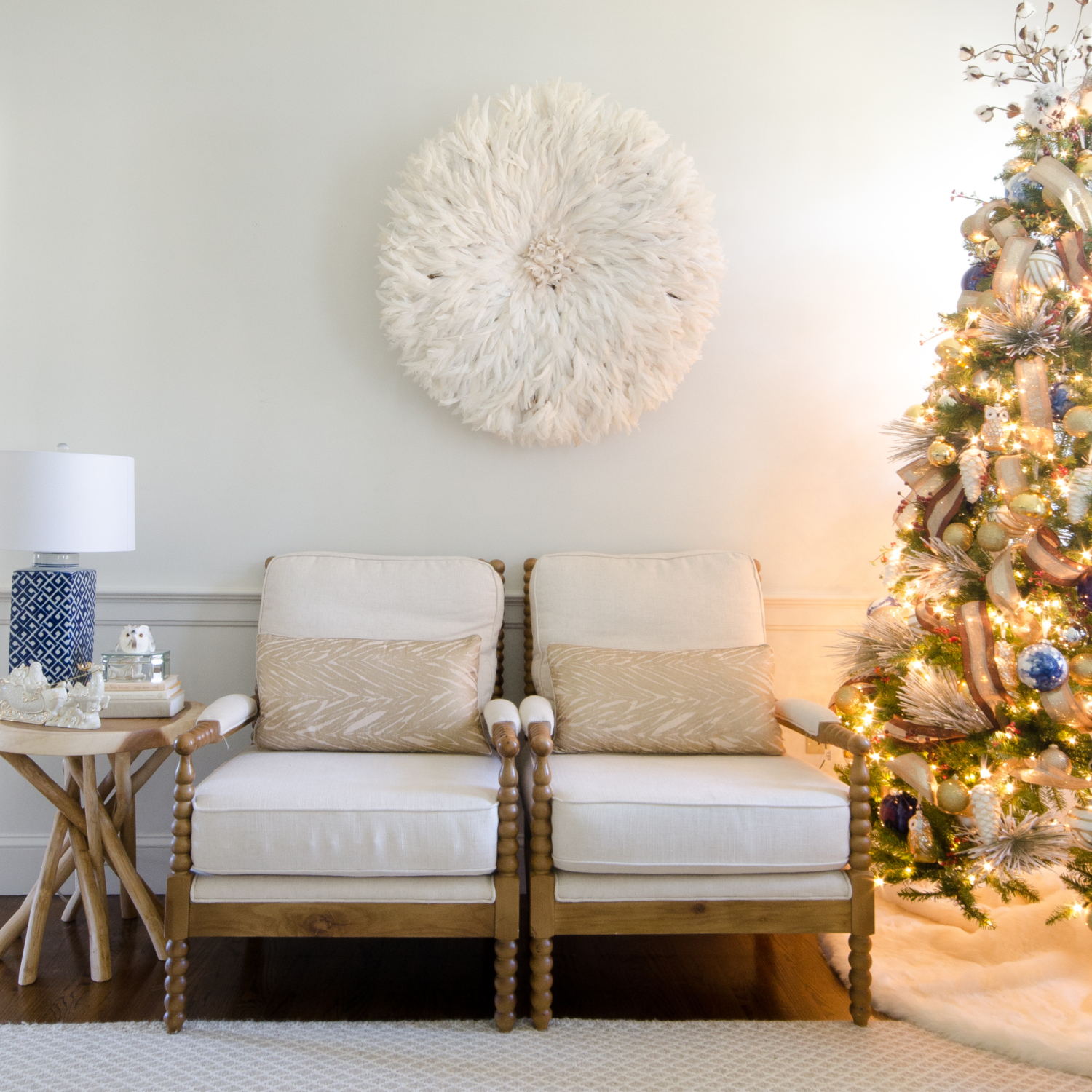 Juju hat feather wall hanging
Rug
Spool chairs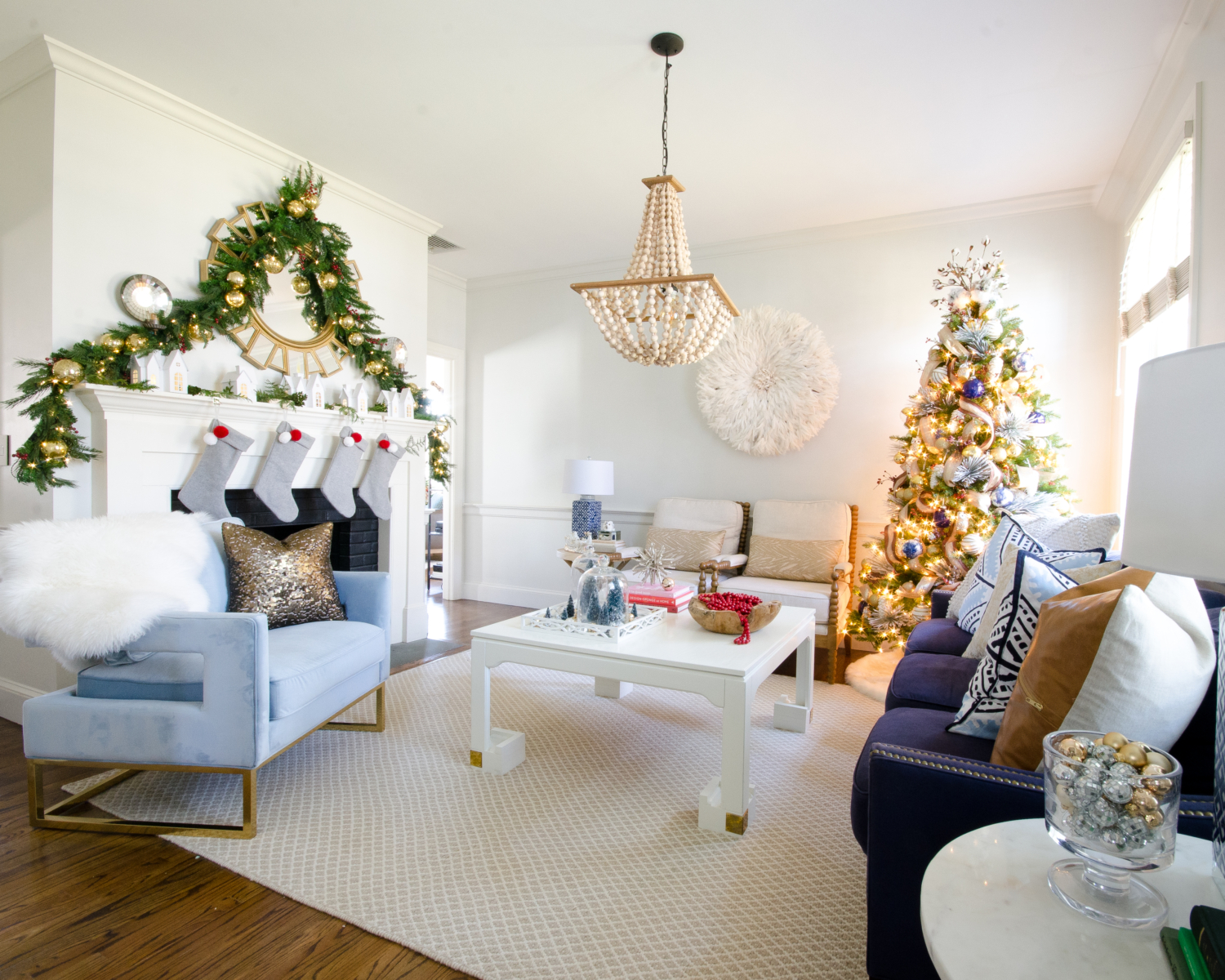 Velvet chair
Sequined pillow (similar)
Sheepskin throw
I had been thinking of draping a couple garlands down either side of the mirror this year, and the pre-lit Pine Peak Garlands were just perfect. They come fully decorated with gold balls, red berries, and white lights.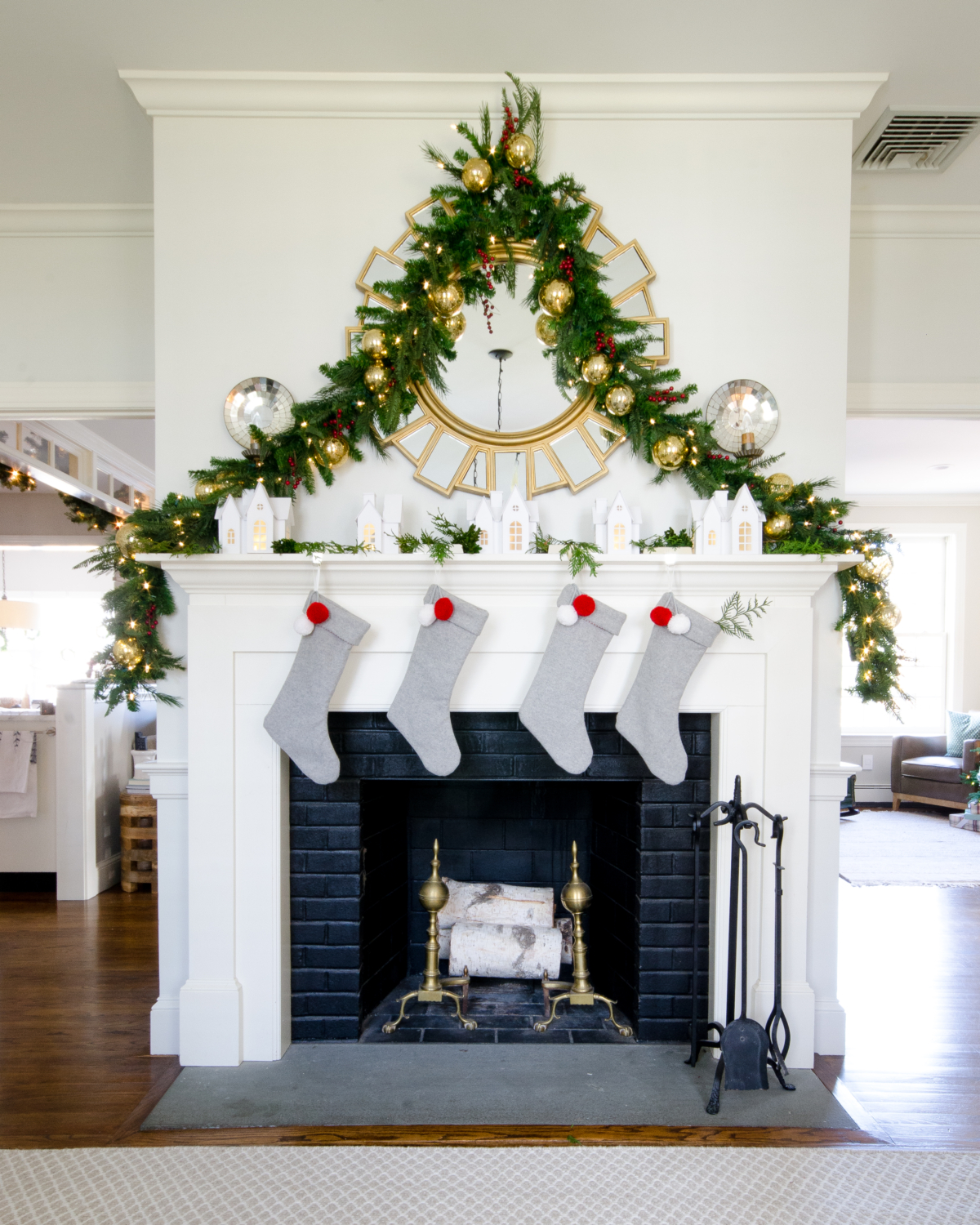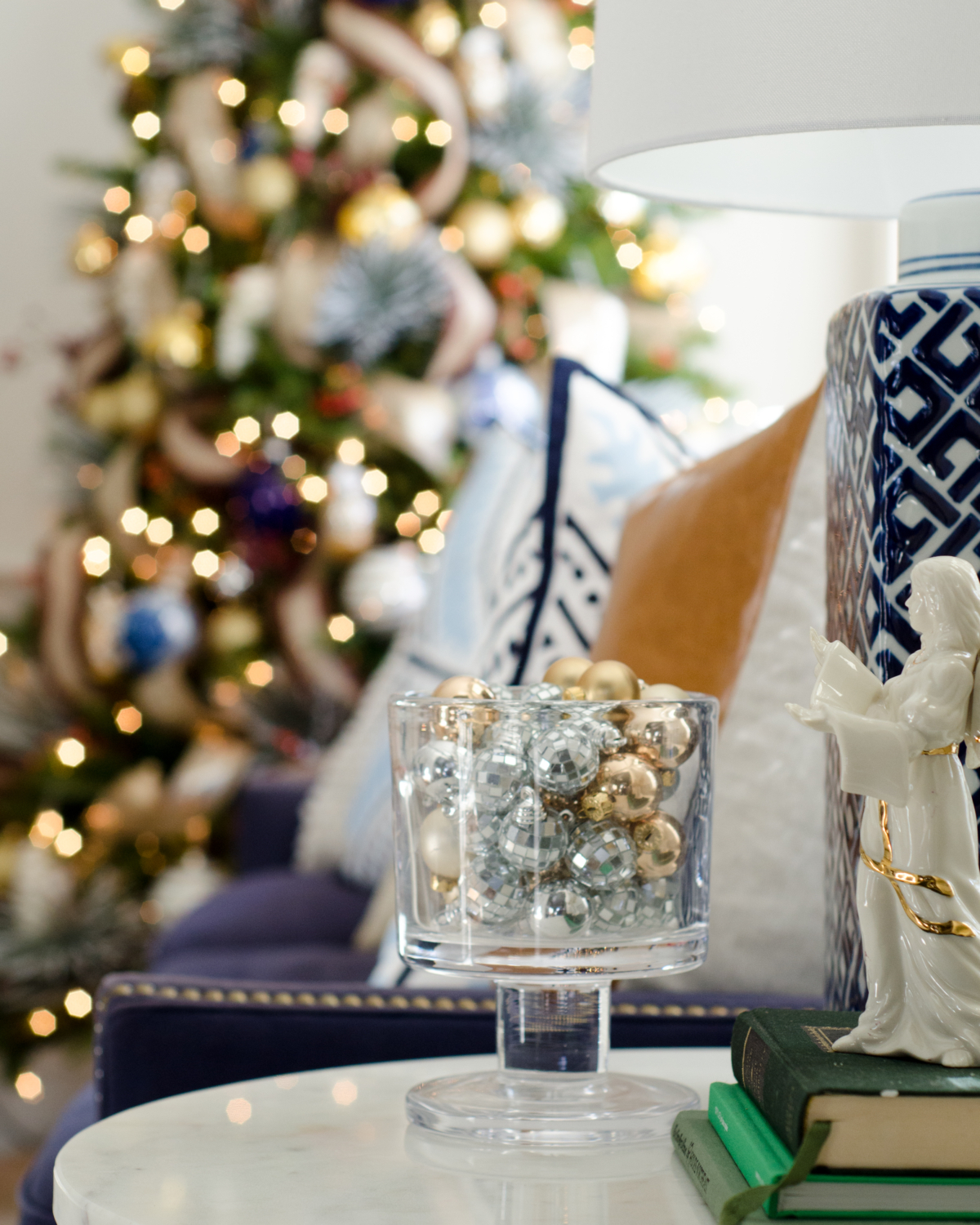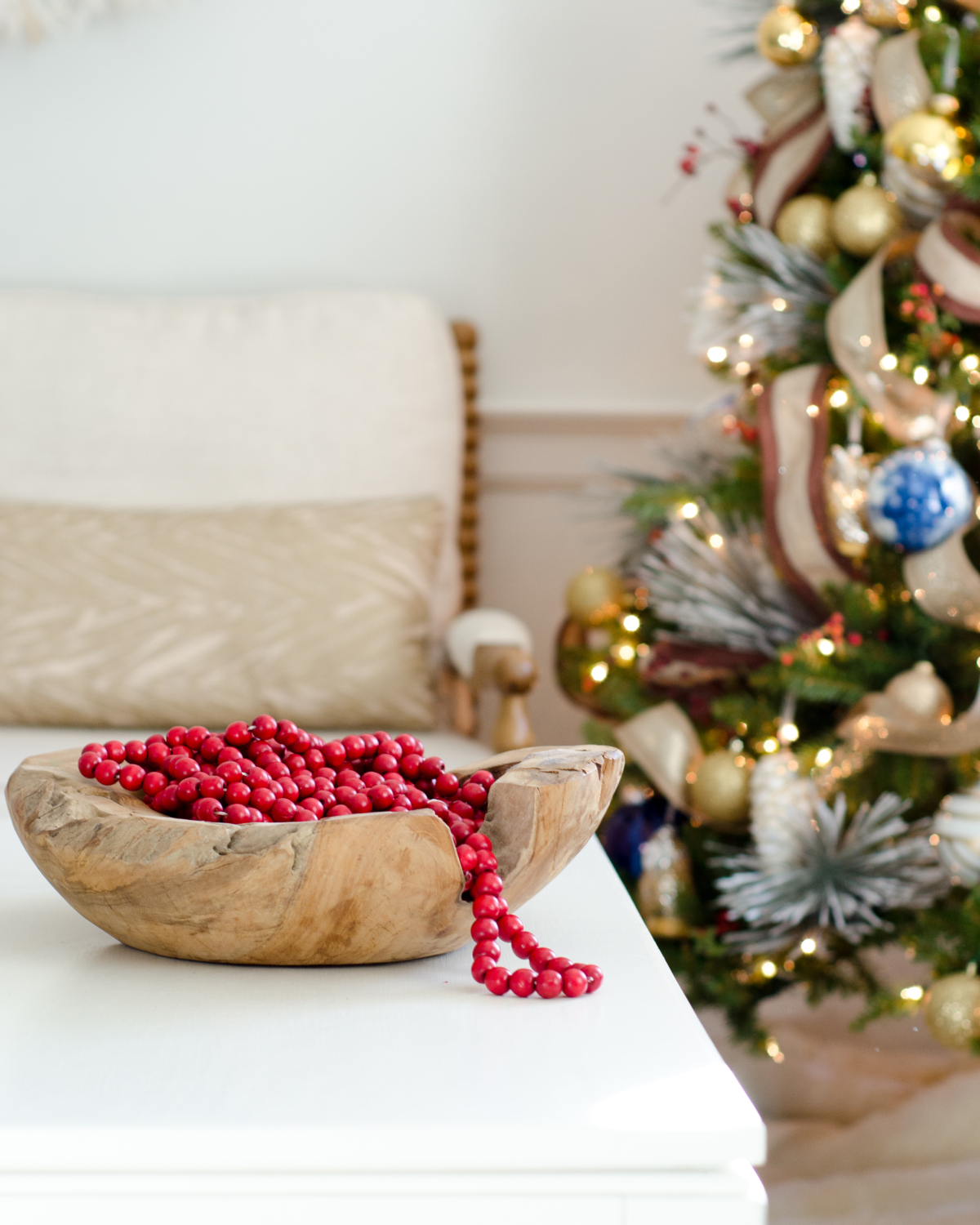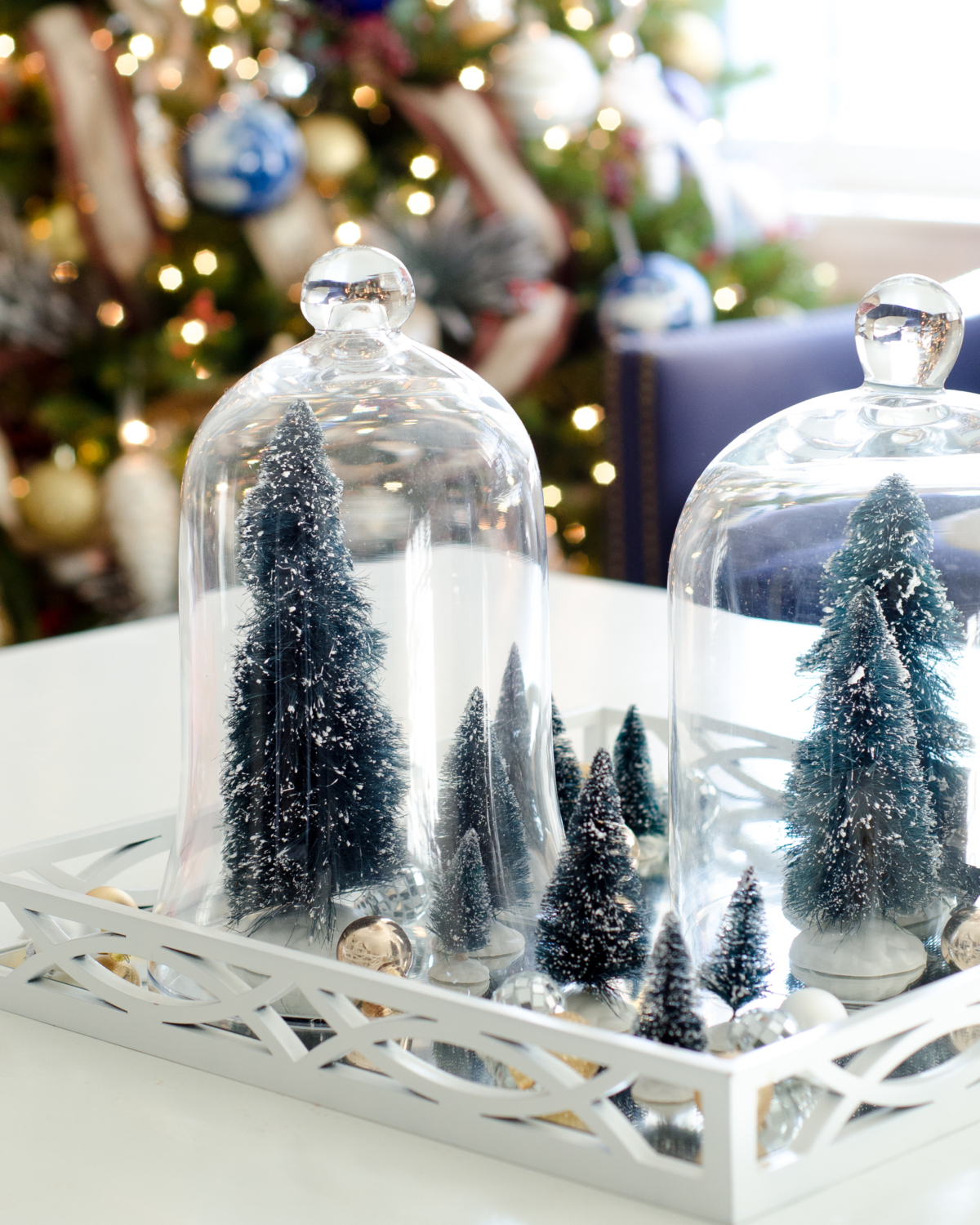 Thank you so much for checking out this second installment of my classic Christmas House Tour this year. You can find the first part HERE, and I'll have the third and final tour tomorrow!
My friend, Jen, from City Farmhouse, is sharing the most magical Christmas front porch today as part of Balsam Hill's Holiday Housewalk, so make sure you stop by see her space if you haven't yet. Here's the full lineup of bloggers who have participated this year.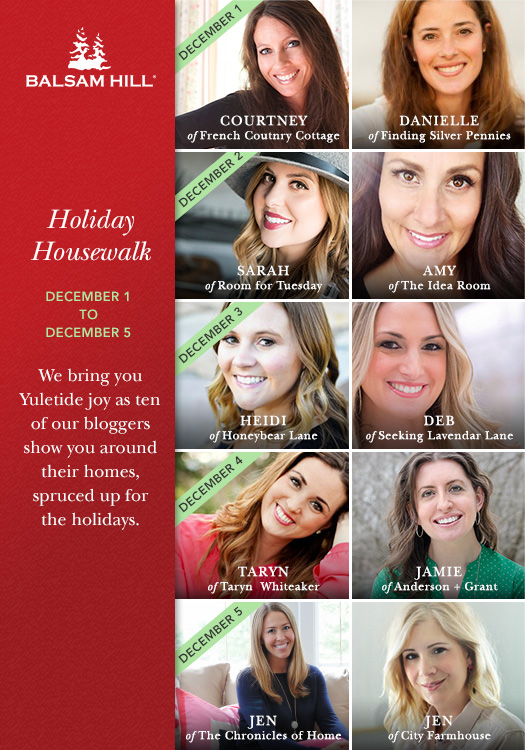 Balsam Hill sent me the garlands, wreaths, and planters mentioned in this post but all thoughts and opinions expressed are my own and sincere.