I've added some small new things to my family room over the past few months and thought I'd snap some photos to share with you. It's not exactly springy and it's not exactly wintery so I guess it's my transitional spring family room? I like to shift some pillows around with the change of seasons but the basics have stayed the same in here – the sofas, the daybed, the leather chairs, the tables, the rugs. I redid my family room just about a year ago and I still love everything in here just as much as when it all first came together. I don't expect to be making major changes in here for a long, long time. It's super comfortable, I love the way it looks, and the layout works for both just our family and for entertaining.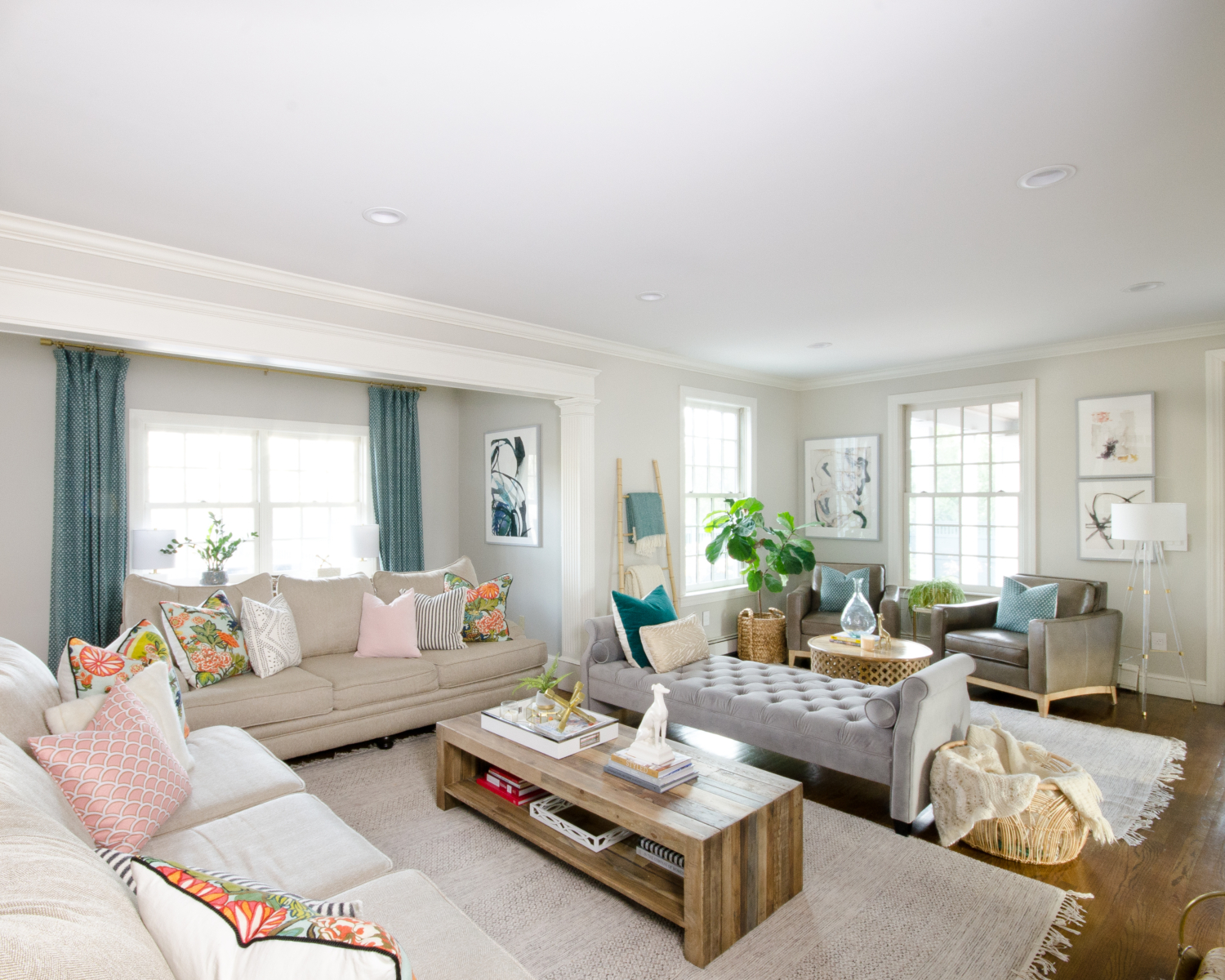 sofas
rectangular coffee table
velvet daybed
round coffee table
leather chairs
acrylic floor lamp
rugs
artwork left to right (one, two, three, four)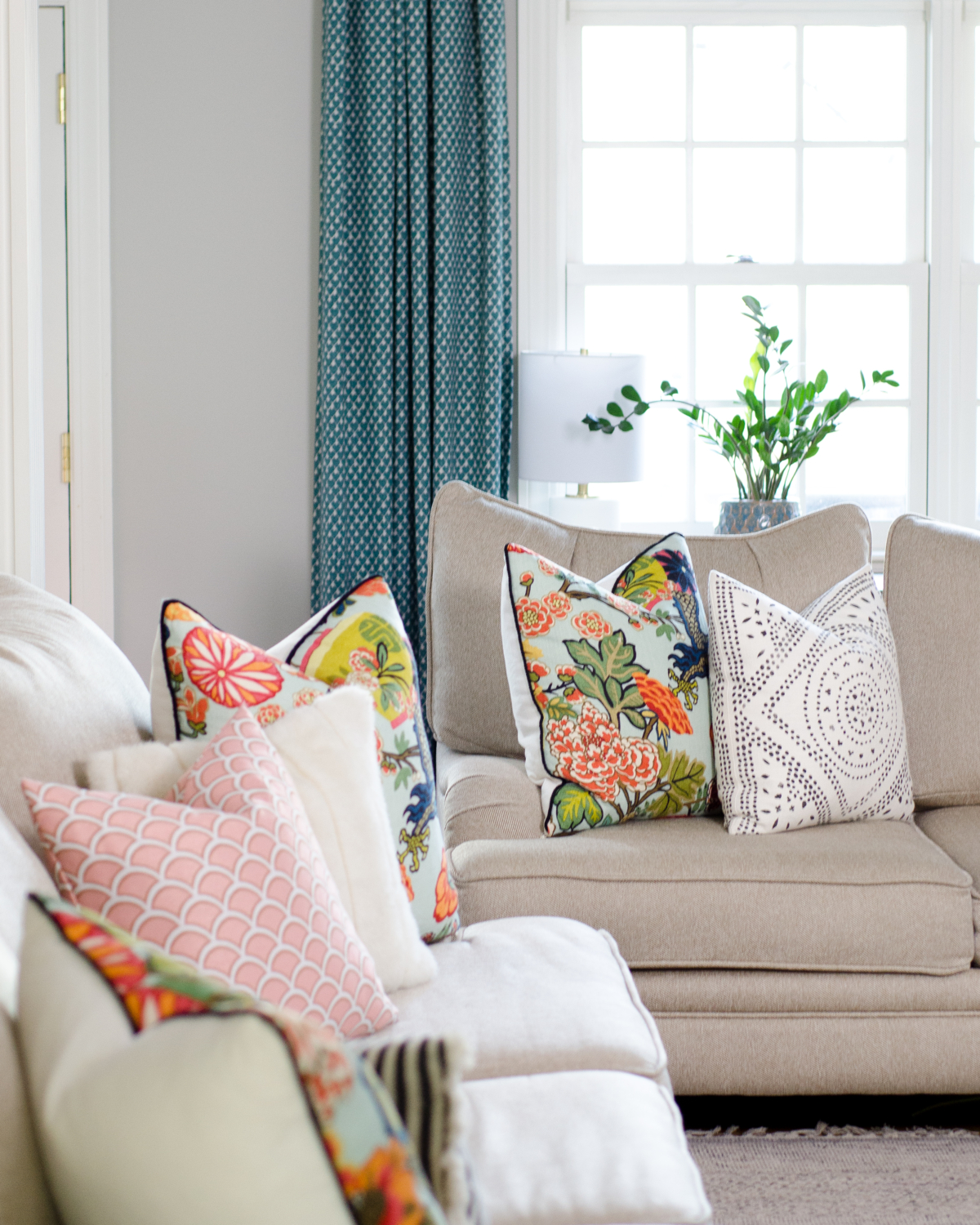 Chiang Mai Dragon patterned pillows
black and white pillow
drapery fabric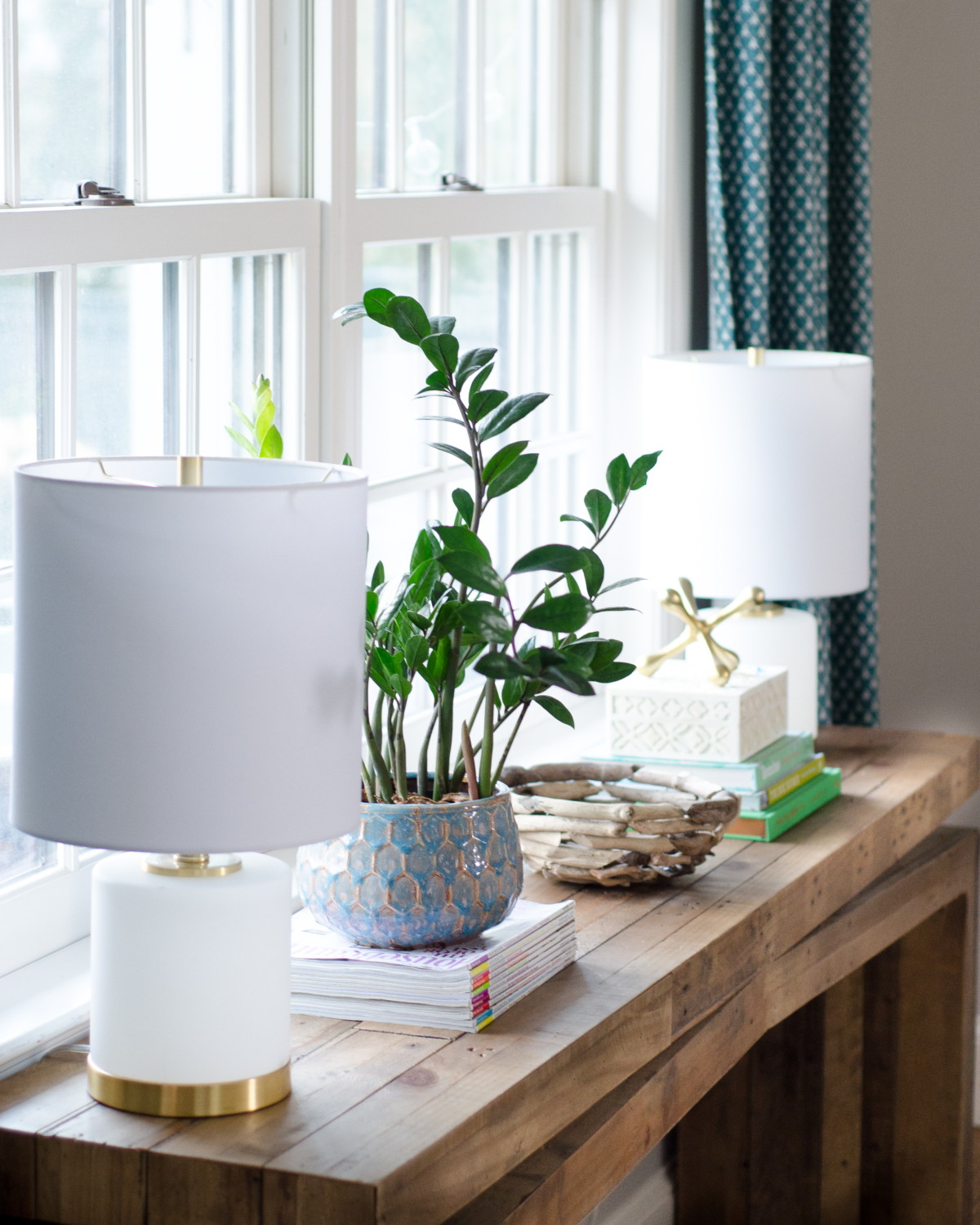 console table
similar white and gold lamps (one, two, three)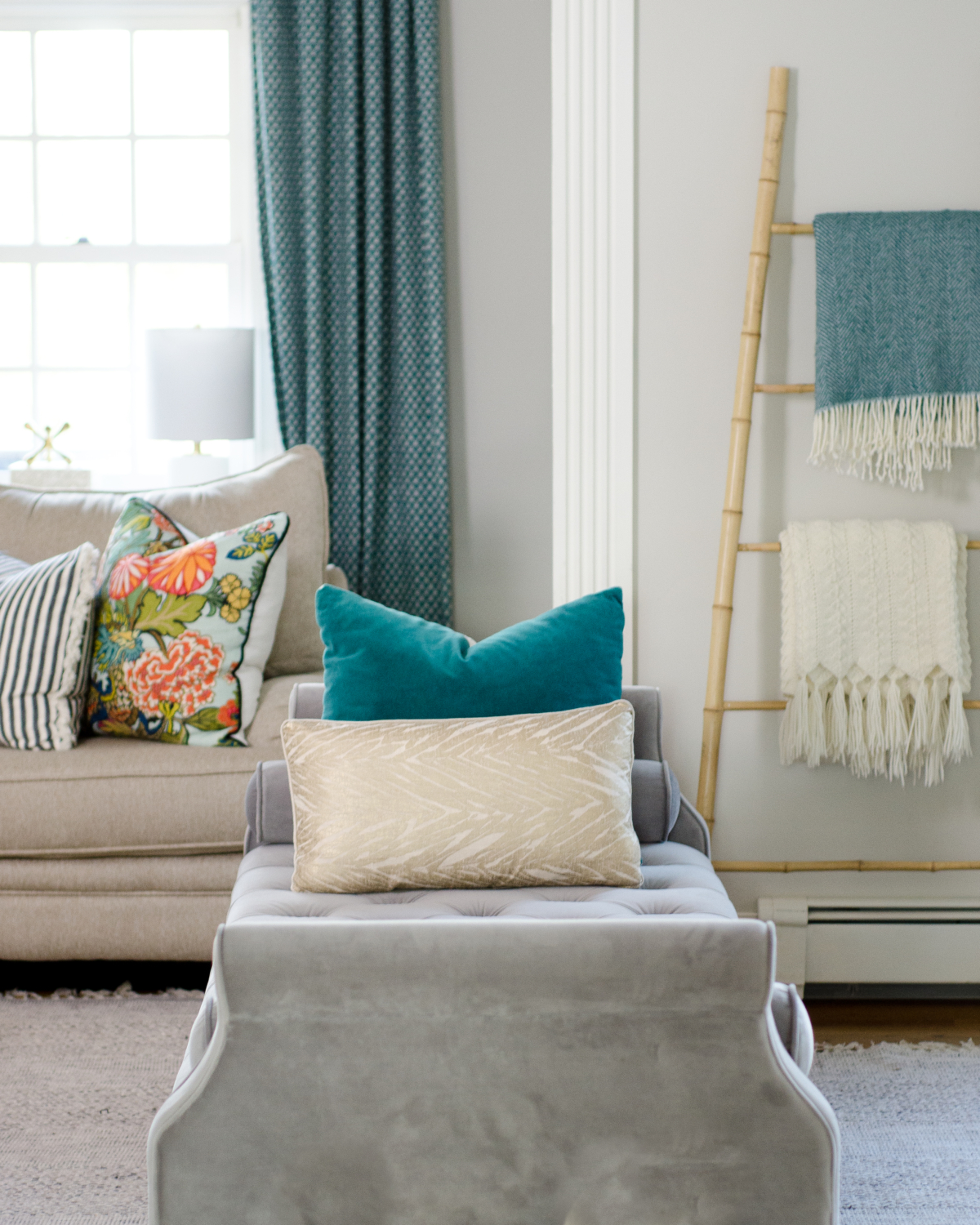 velvet daybed
bamboo blanket ladder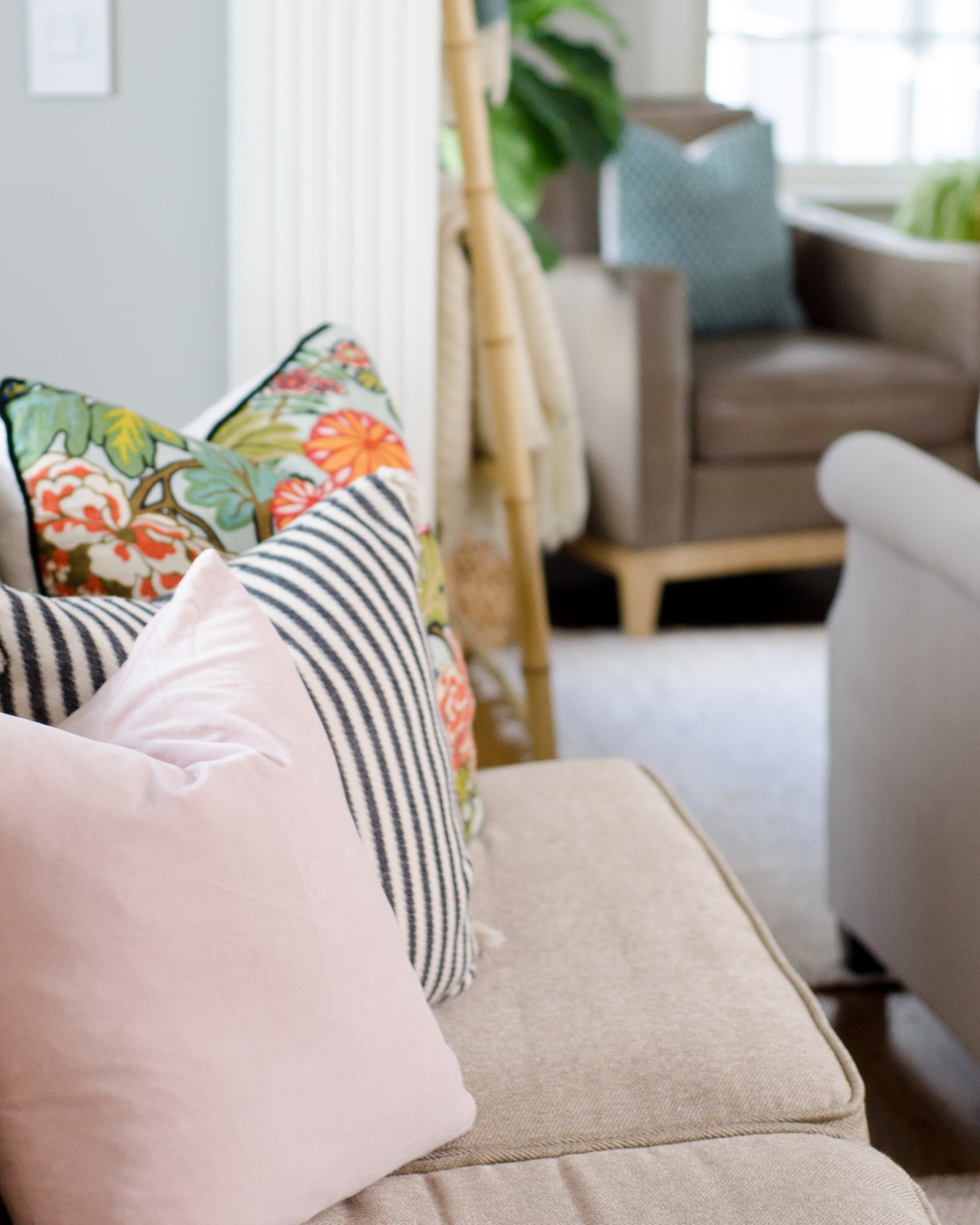 blush pink velvet pillow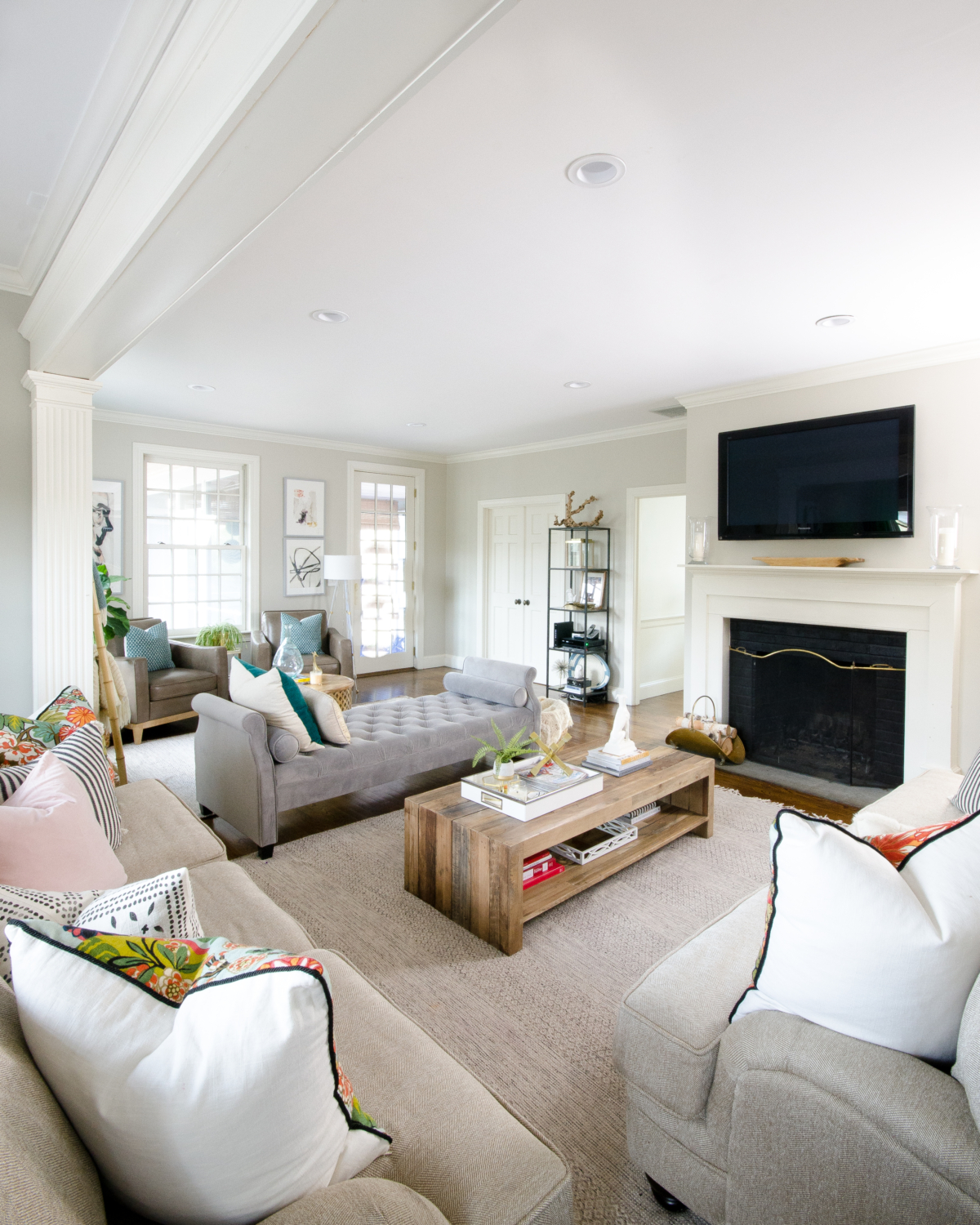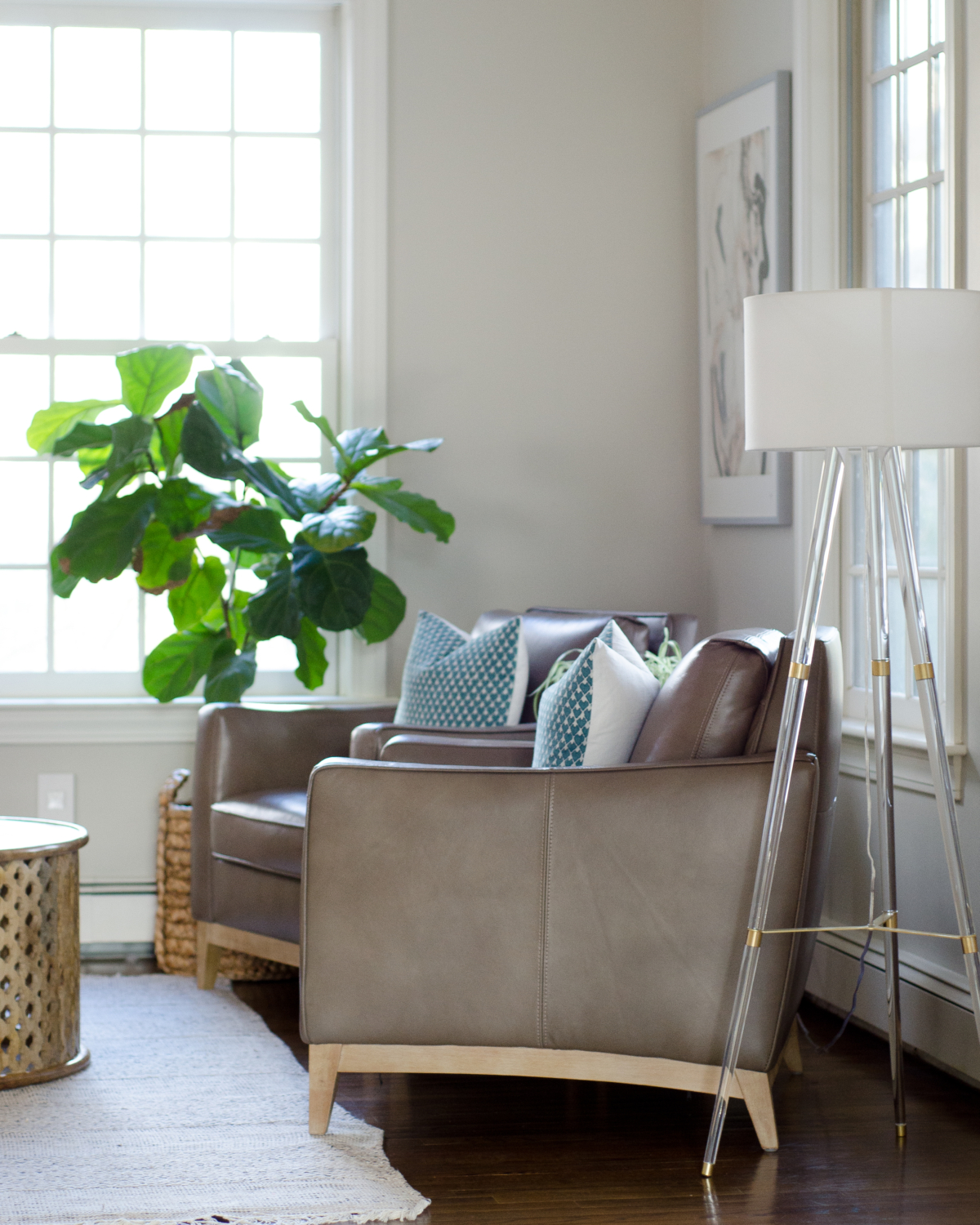 carved round coffee table
rug
leather chairs
teal pillows
acrylic floor lamp
I tried to link to everything from my spring family room that you can purchase online. If it isn't linked, that probably means I bought it at Home Goods! You can click the photos below to shop the items available online.
SHOP THE LOOK