Thank you California Closets for sponsoring this post.
The coat closet in my front hallway is……fine. It's a closet. It has a rod that I can hang coats on. But it's very, very basic. And every time I open it I kind of inwardly groan at the random things spilling out onto the floor and just the general inefficiency of it all. A well organized coat closet is what I really want out of this handy space, and while it's no Monica's closet (see the video below if you don't get that reference) it's not great as-is. And, like Monica, I kind of wouldn't want anyone else to see it either!
To get me a step closer to the organized coat closet of my dreams, I called
California Closets
a couple weeks ago and scheduled an in-home consultation. This is a FREE service that all California Closets locations offer – you call your nearest store, explain what you're looking for, and they match you with a designer who comes to your house, talks about your specific closet or pantry or laundry room (or media center, or mudroom, or garage…honestly anywhere that needs a little organizing love),. The designer then talks to you about hopes or ideas you might have, takes measurements, and presents you with a plan. All of this is free. 100%. I had no idea, did you?!
I called California Closets' Natick, MA location and was paired with Jo Muttini. Jo came out armed with a tape measure, sample binders showing different closet system finishes, and her laptop. From the outside my coat closet looks perfectly respectable and normal.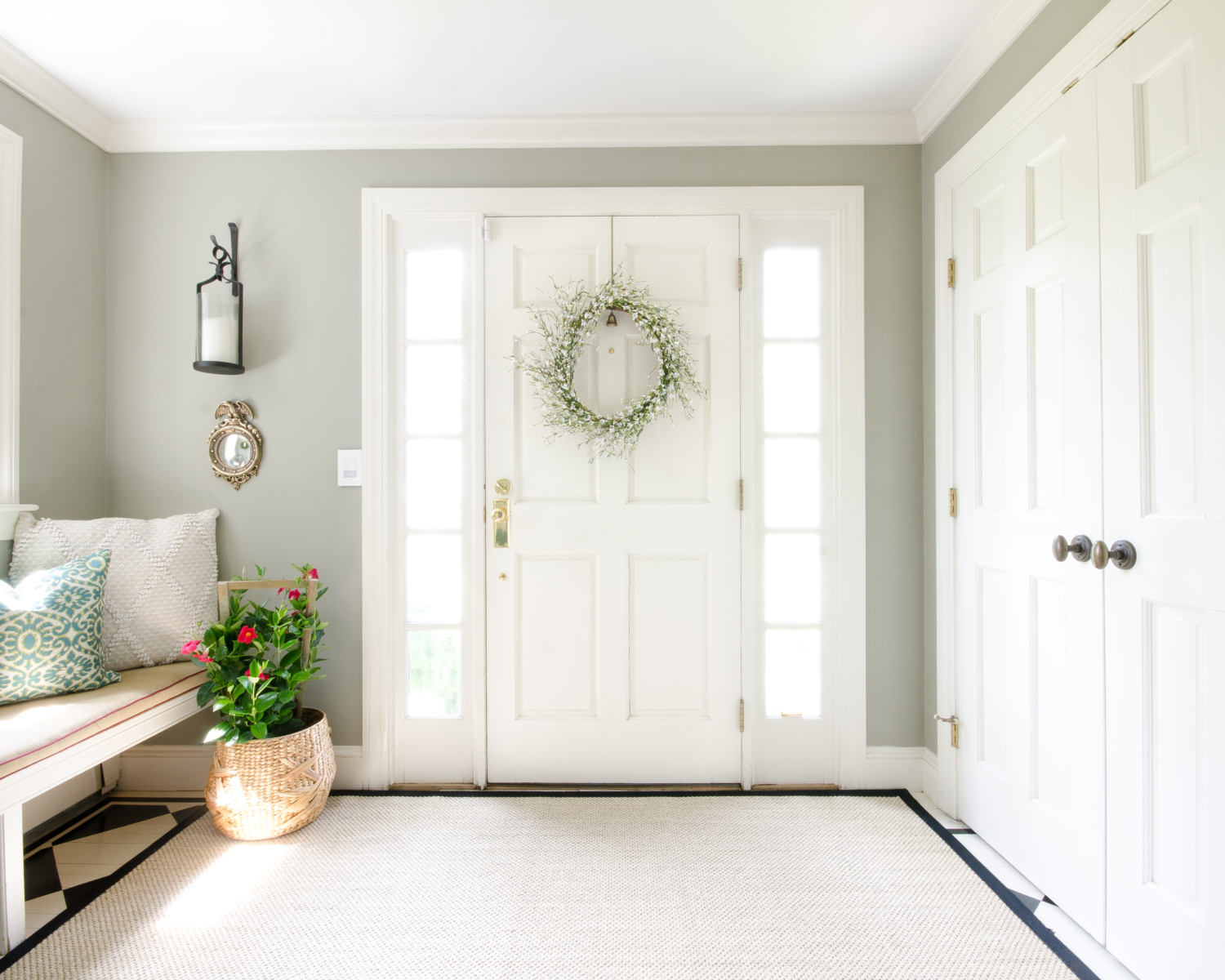 Unfortunately I had to actually open my closet of shame for Jo, and in the interest of working toward a well organized coat closet I held my breath and flung the doors open.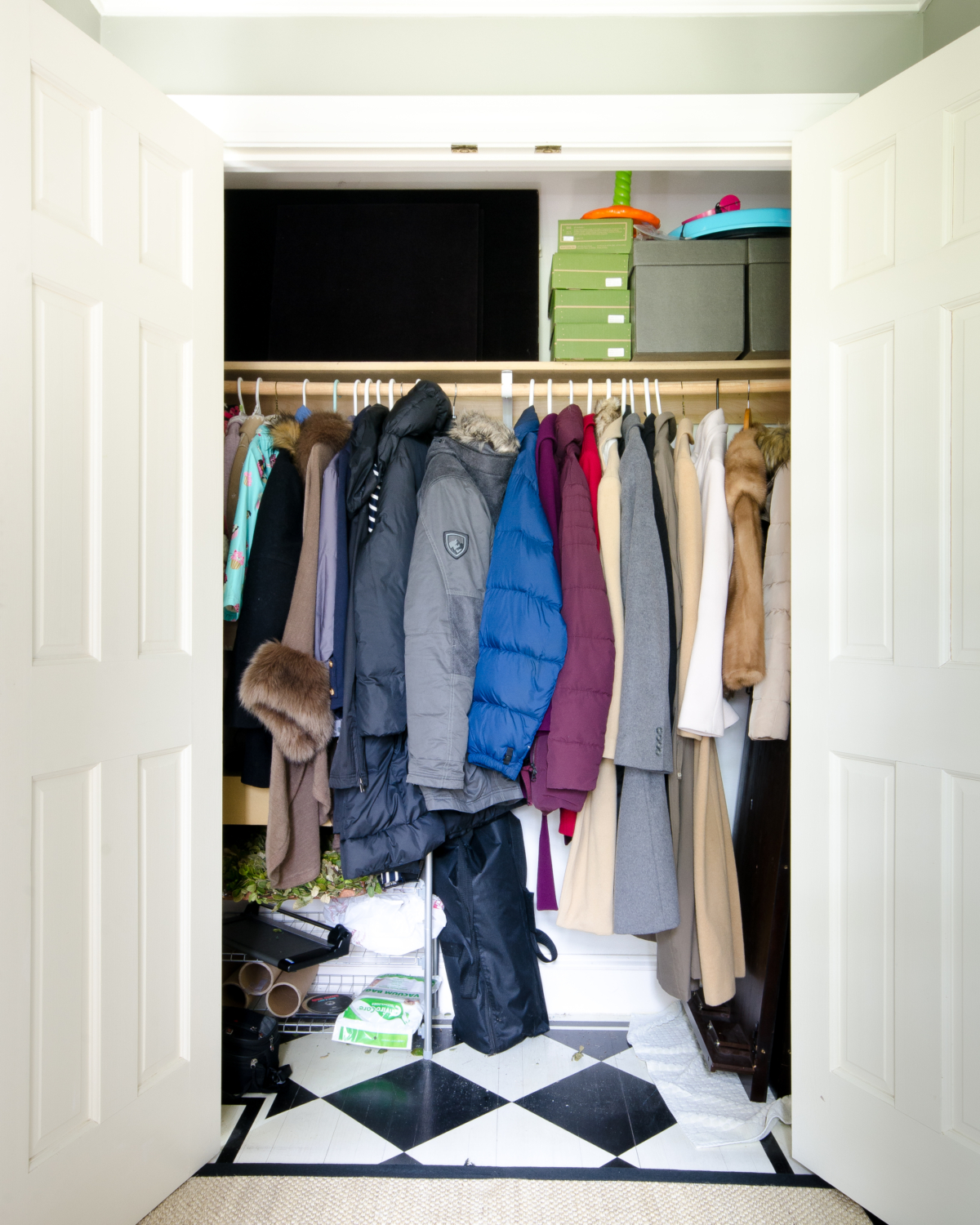 See? It's fine. But it is not organized, there are random bits spilling off the cheap shelving unit shoved in there, my camera bags and tripod sit on the floor, and the extra leaves for my dining room table are wedged in among the coats. To Jo's credit, she did not gasp or make me feel bad about my sad closet. Instead she pulled out her tablet and started showing me how we could make it better. California Closets has four different levels that we talked about but she suggested (and I agreed) that their most basic level (Level 1) was most appropriate for a coat closet.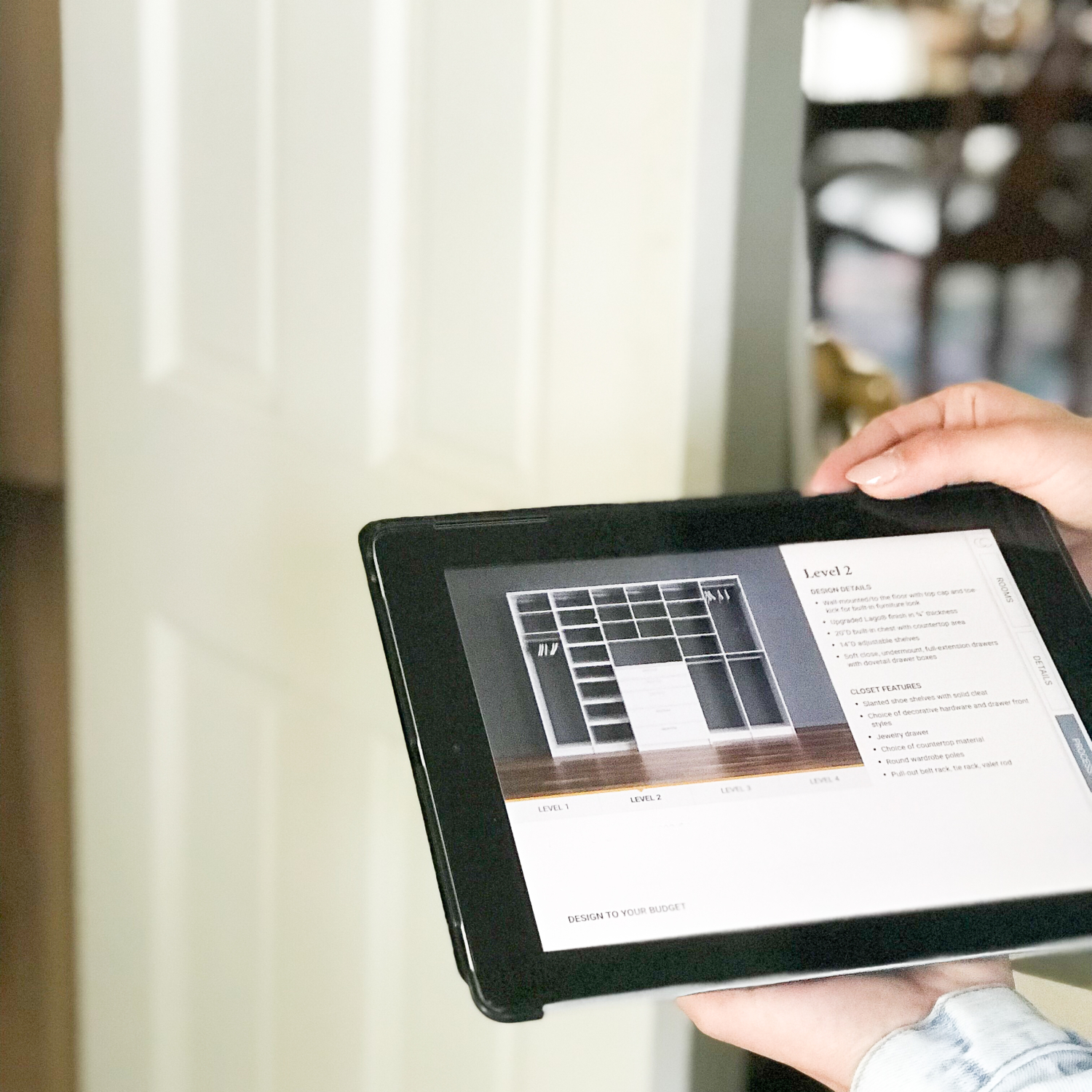 From there we talked about different configurations. Faster than I could have done, Jo had places earmarked to hold my dining table leaves and pads, long coats, short coats, and a generous shelving allowance to hold all those odds and ends that are currently haphazardly stored throughout the closet. Then she took out her tape measure to get specific dimensions so she could put together a concrete plan for the organized coat closet.
I was super impressed with how quickly it all came together. We sat at my kitchen counter, Jo plugged the dimensions into her laptop, and lightning fast clicked her mouse around and basically like magic there was the organized coat closet I had been dreaming of.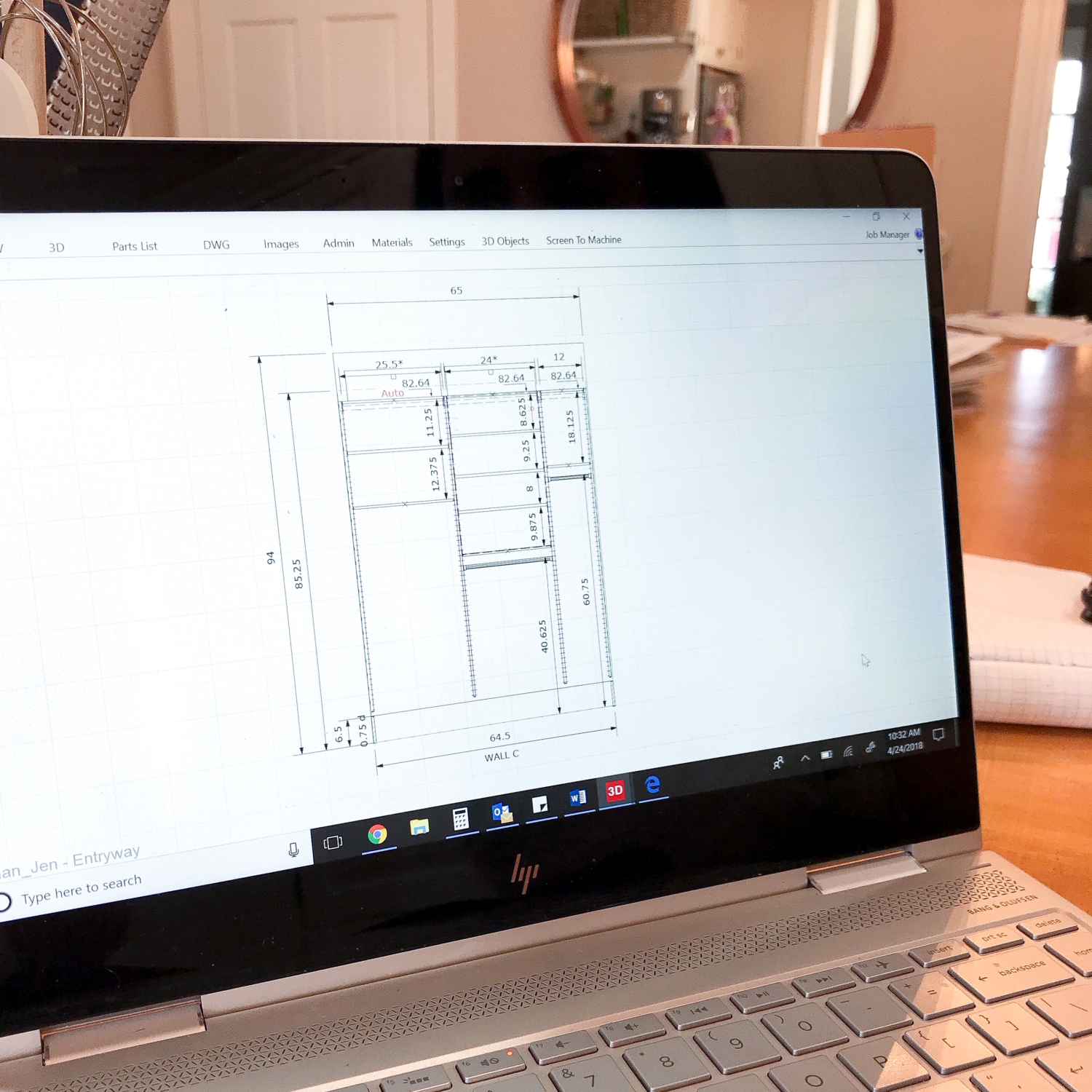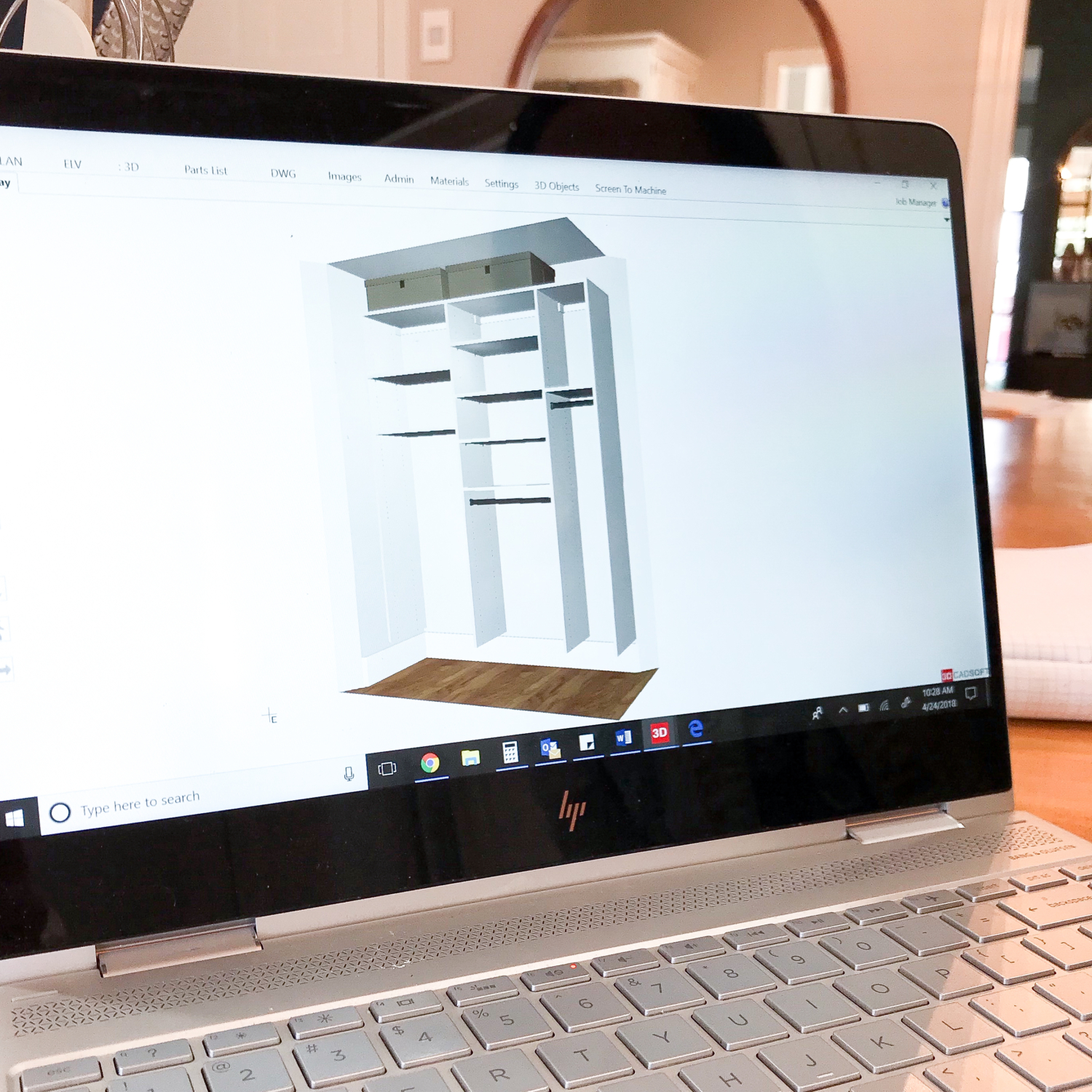 From there she played a little with heights and different layouts to be sure everything I wanted to keep in the closet would be accommodated. A few days later I got an email from Jo with pricing, instructions on how to proceed if I wanted to move forward with the project, and these mockups of the new organized closet. Cue the heart eyes.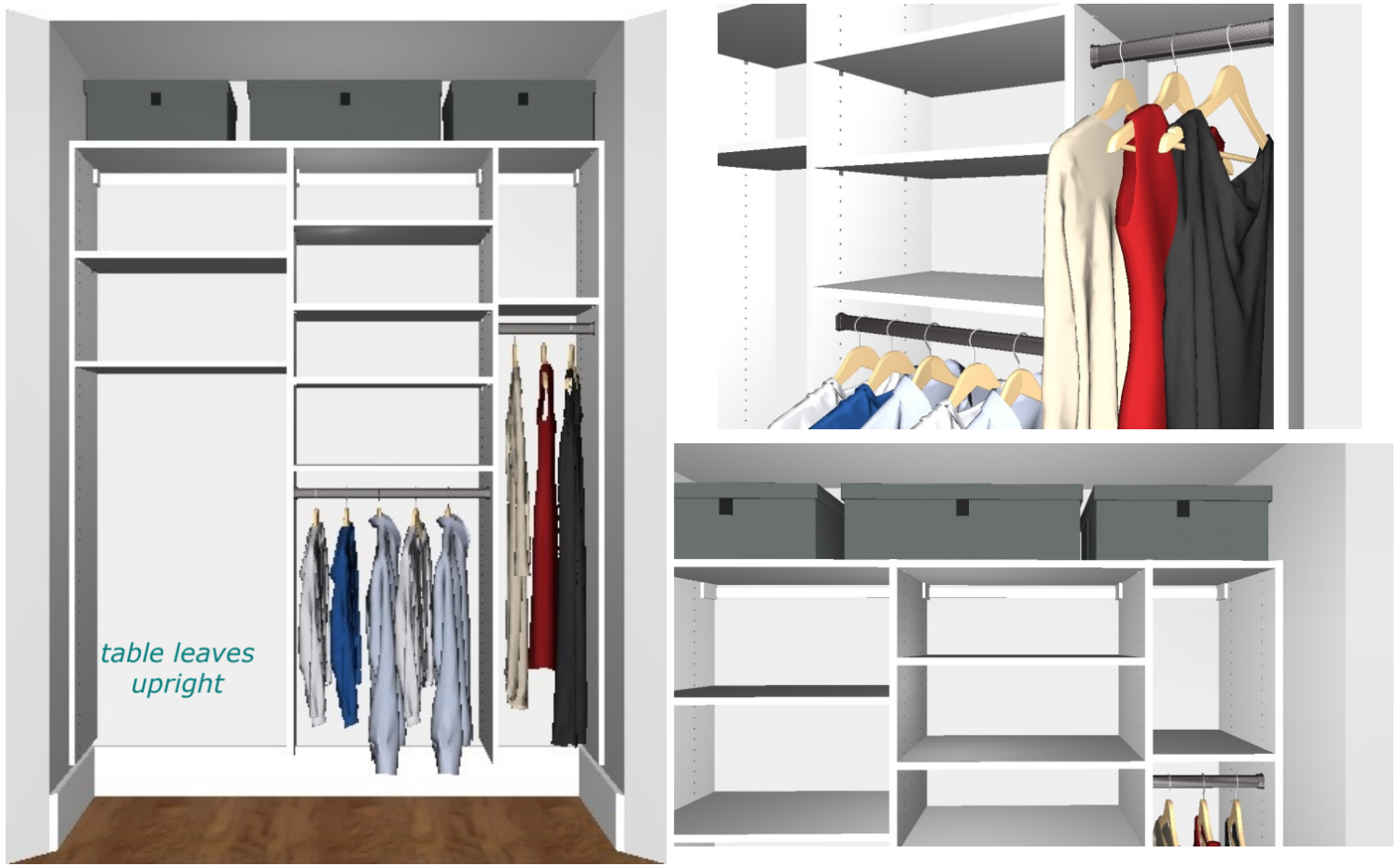 You can see in the mockups that the new closet has designated space specifically for my dining table table leaves. Jo took careful measurements to make sure they would fit perfectly in there, which in and of itself makes the closet look more custom and intentional rather than a cobbled together space in which to throw things. There's still ample hanging room for coats, plenty of shelving to hold the odds and ends I have in there now as well as folded off-season jackets, and room on top for a few storage boxes to hold anything that doesn't need to be accessed frequently.
You guys, I think I'm in love with my new organized coat closet. And one of the most amazing things to me, besides the fact that Jo was able to pull this whole thing together in no time flat, is that all of this is completely free, with no obligation. I'm not sure how you wouldn't want to move forward after seeing what an amazing difference a California Closets system can make in your space, but you don't have to do anything. You can explore, weigh your options, and then decide to go ahead with the project or decide it's not the right time or fit for you. I found my complimentary design consultation to be extremely helpful regardless of whether I decide to go ahead with my new organized coat closet right now or not. But I reallllllly have it stuck in my head now!
Organized spaces make me very, very happy. I know not everyone feels this way but they make me feel like my life is more organized. You have to watch this short video that California Closets made with Marie Kondo. The before and after of this standard small bedroom closet is basically mind blowing.
Click
HERE
to find the California Closets showroom nearest to your home. If you have any space in your home that could function better for you with the help of some organizing expertise and perhaps a new organizational system, I
highly
recommend scheduling a free consultation yourself. Remember that
California Closets
does much more than just actual closets – they can also help you with ideas for your pantry, laundry room, media center, craft room, mudroom, garage…anywhere at all!
You can find more of my organization posts HERE, if you love an organized home as much as I do. Or at least trying to keep an organized home…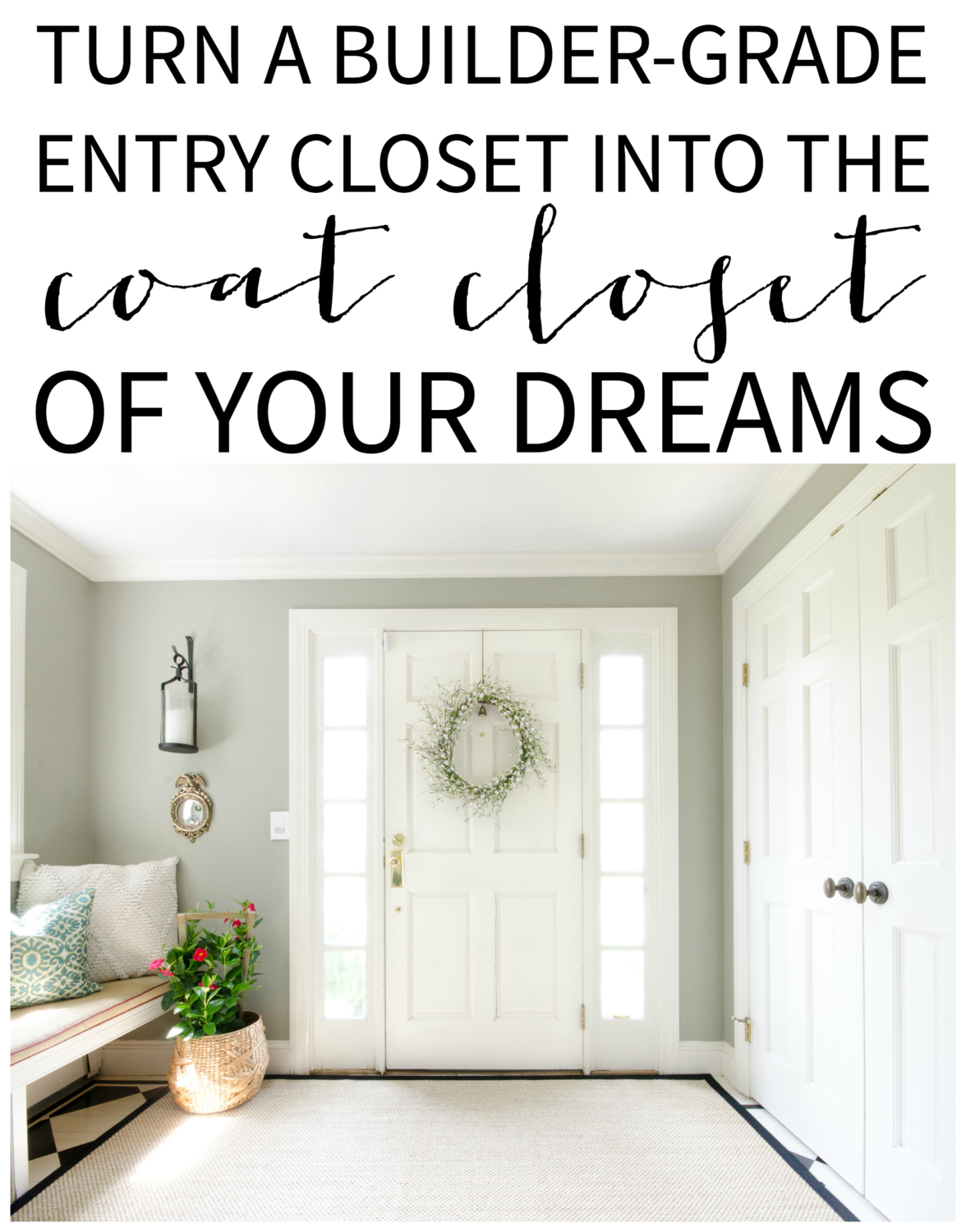 I was selected for this opportunity as a member of CLEVER and the content and opinions expressed here are all my own.