Geez, has it really been almost two months since I shared an Instagram roundup here on the blog?! I started doing this mostly for those of you who aren't on Instagram, because sometimes I share things there that never make it here on the blog. And I also know that you might miss posts here and there, so I'm hoping this serves as an easy, accessible way for you to catch up on anything you didn't see the first time around. You can shop things from the photos by clicking the small images underneath each picture!
And just a tip…sometimes sizes in clothes go fast so if you click something and it says it's sold out, check back over the next few days, usually between 8 and 10 a.m. EST – I often find that returned sizes are restocked!
This is the current pillow situation in my family room. Finally the weather outside matches my light and springy look inside!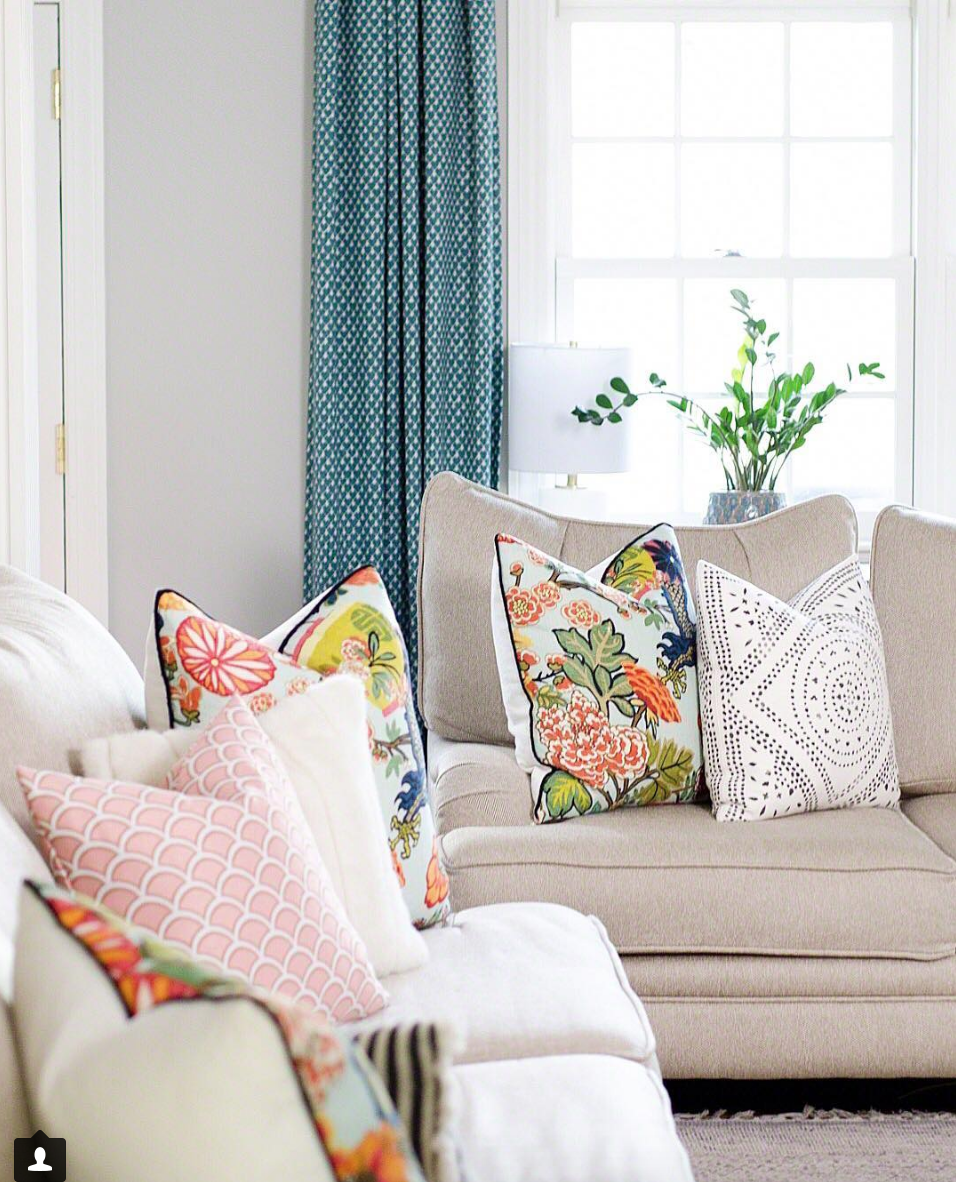 I haven't shown this part of my finished basement much but I put our old kitchen table under the beaded pendant light so we could have a spot to play games or for my girls to do crafts. I also put big felt pads underneath so they could easily slide it out of the way for dance parties :)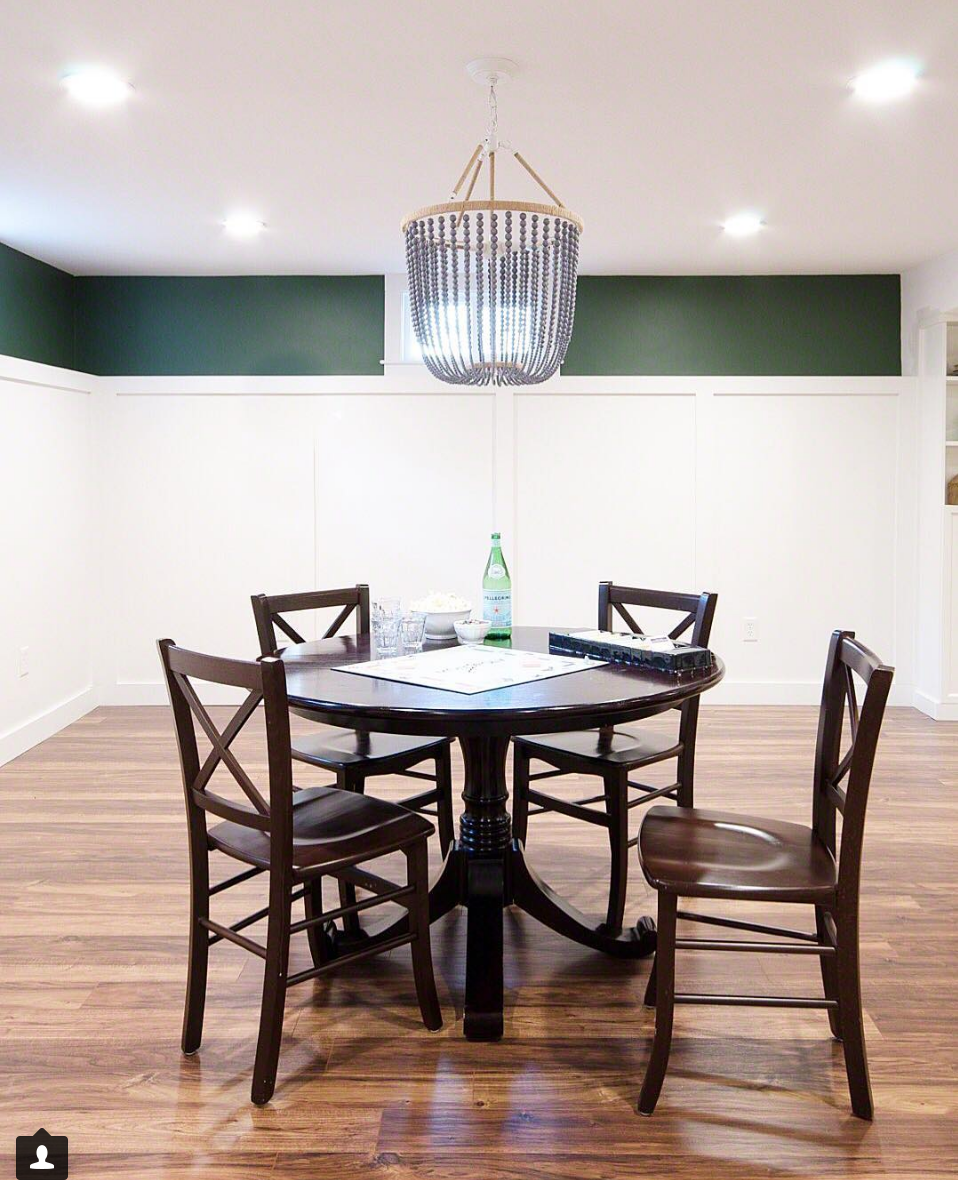 I've been like a prophet for these white jeans. I don't know how many years I have searched for the perfect white jeans but it basically feels like my entire adult life. And these are THEM. Thick enough to be flattering but still just enough stretch to be comfortable. The waist is higher than mid-rise but lower than high-rise. I think they are absolutely perfect. The striped flutter-sleeve top is spring and summer perfection. I've talked about these wedge sandals a lot too…perfect heel height and the color goes with everything.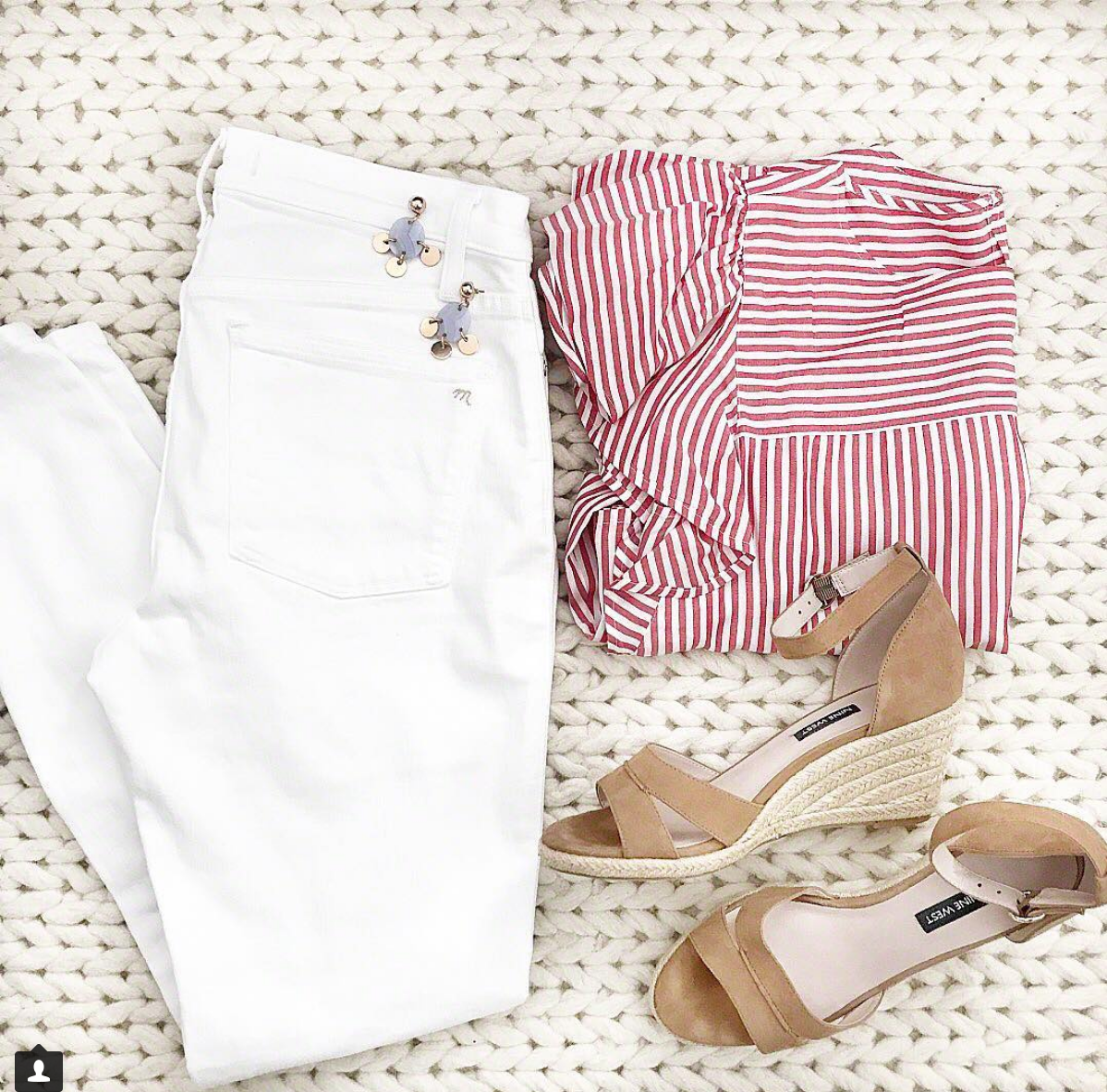 This new beaded pendant light in my living room is fabulous. I love it irrationally and completely. And it is hundreds less than its twin from Pottery Barn. So there's that too.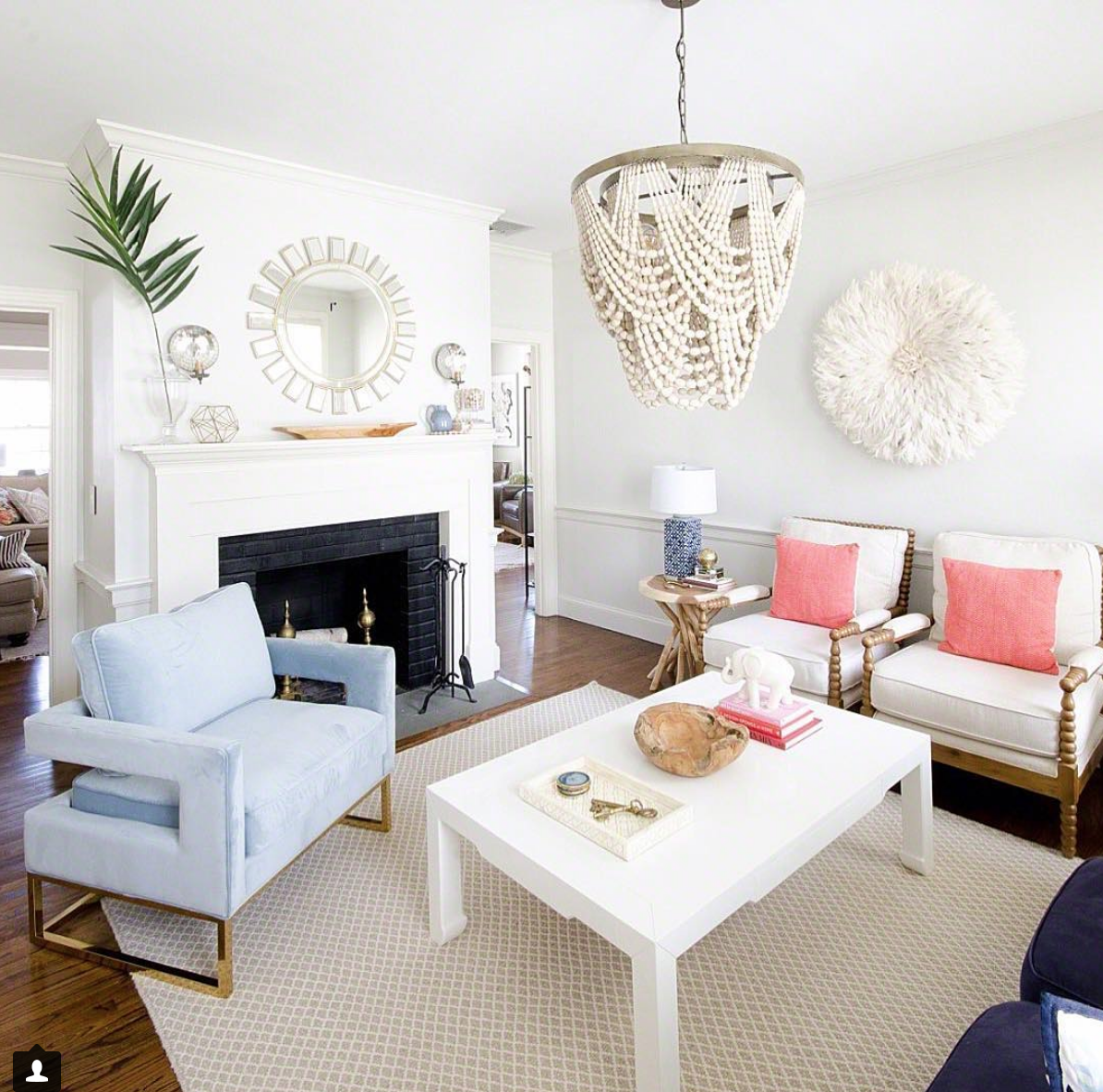 I picked up this top recently and it is a steal. It falls somewhere between a t-shirt and a light sweater and I think it's that perfect casual but still nice look that everyone wants to pull off with ease in the spring and summer. Also, the suede slides are about to wear out I've been wearing them so much. Not really, they're great quality and holding up beautifully but I've worn them so much already spring!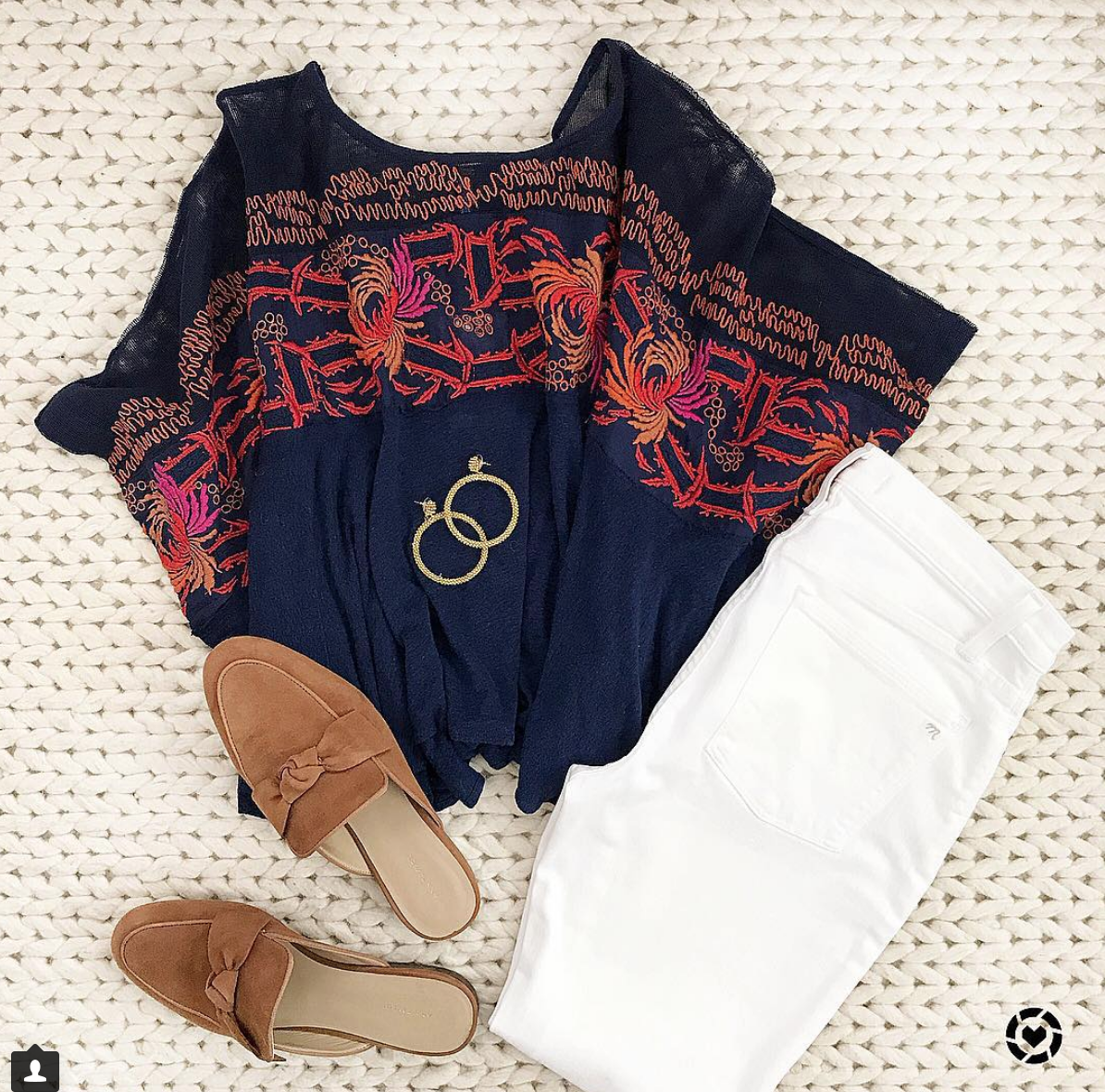 I recently swapped out my kitchen pendant lights for these pretty Darlana knockoffs that are super affordable!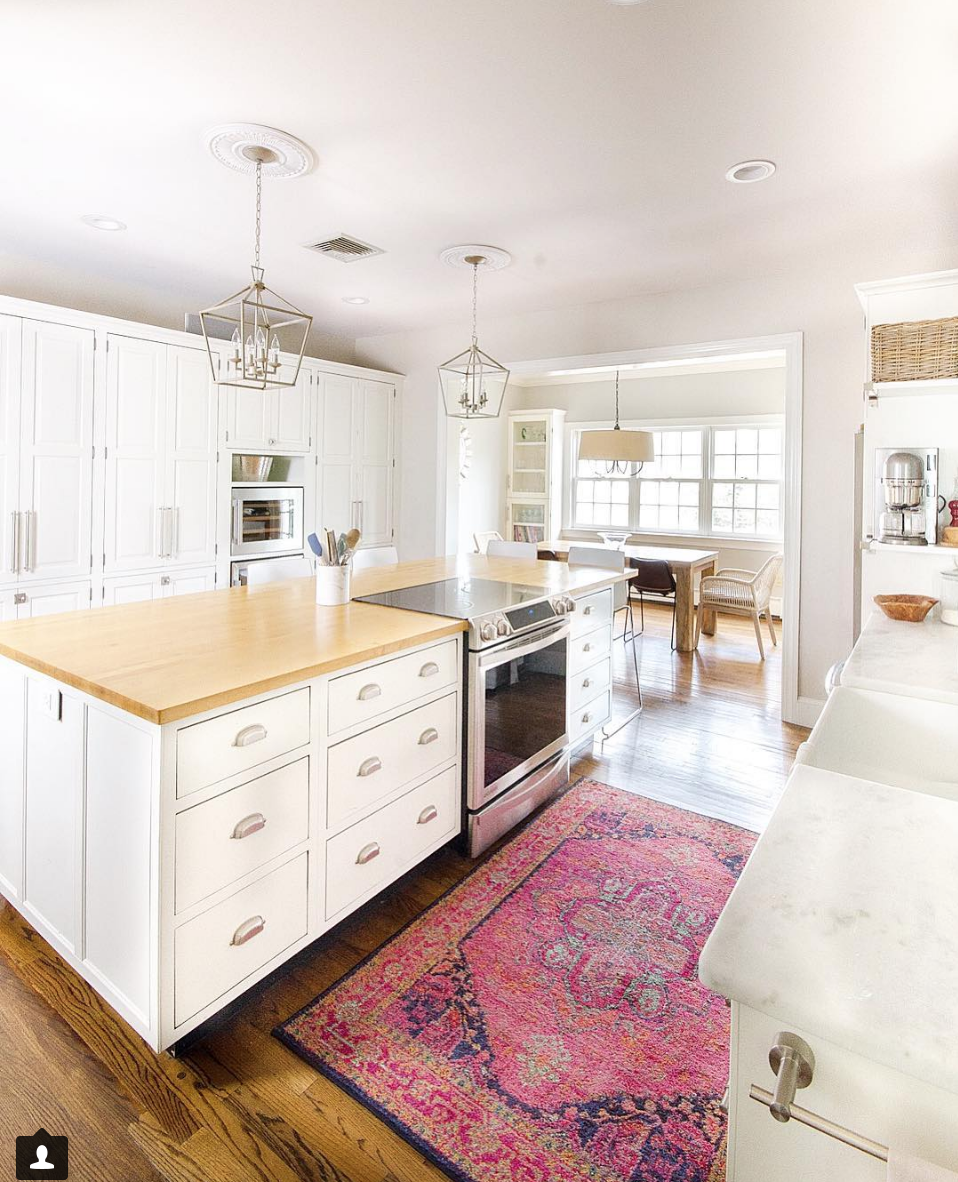 I got these dark wash jeans a while ago – they're a little high rise and so slimming. The sweet flutter sleeve crochet top is hands down my favorite new shirt this spring! And these red flats, strangely enough, seem to go with just about anything. They're one of the best shoe purchases I ever made, I wear them so much.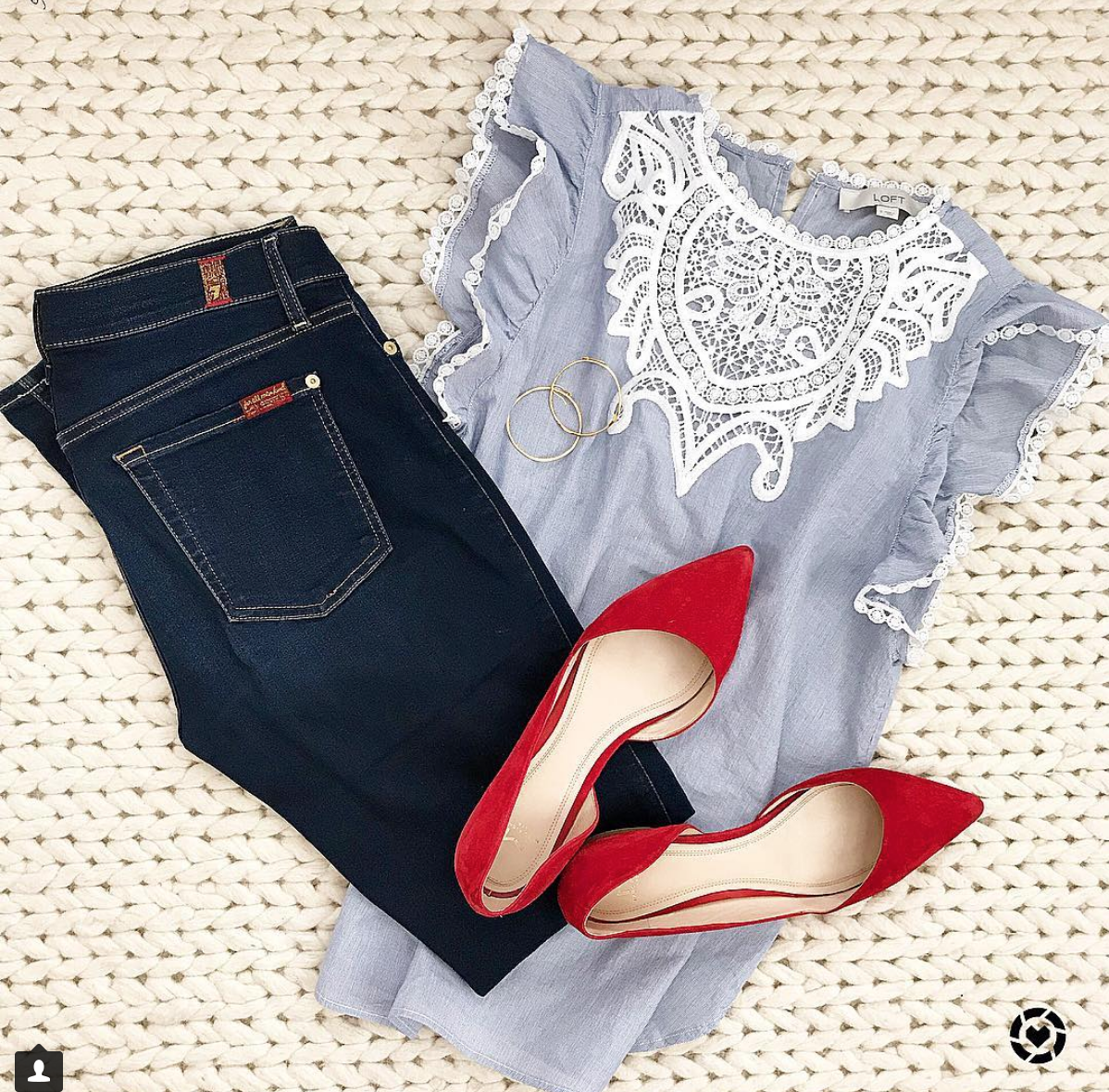 Just a view of my family room that I don't think I've ever shared before!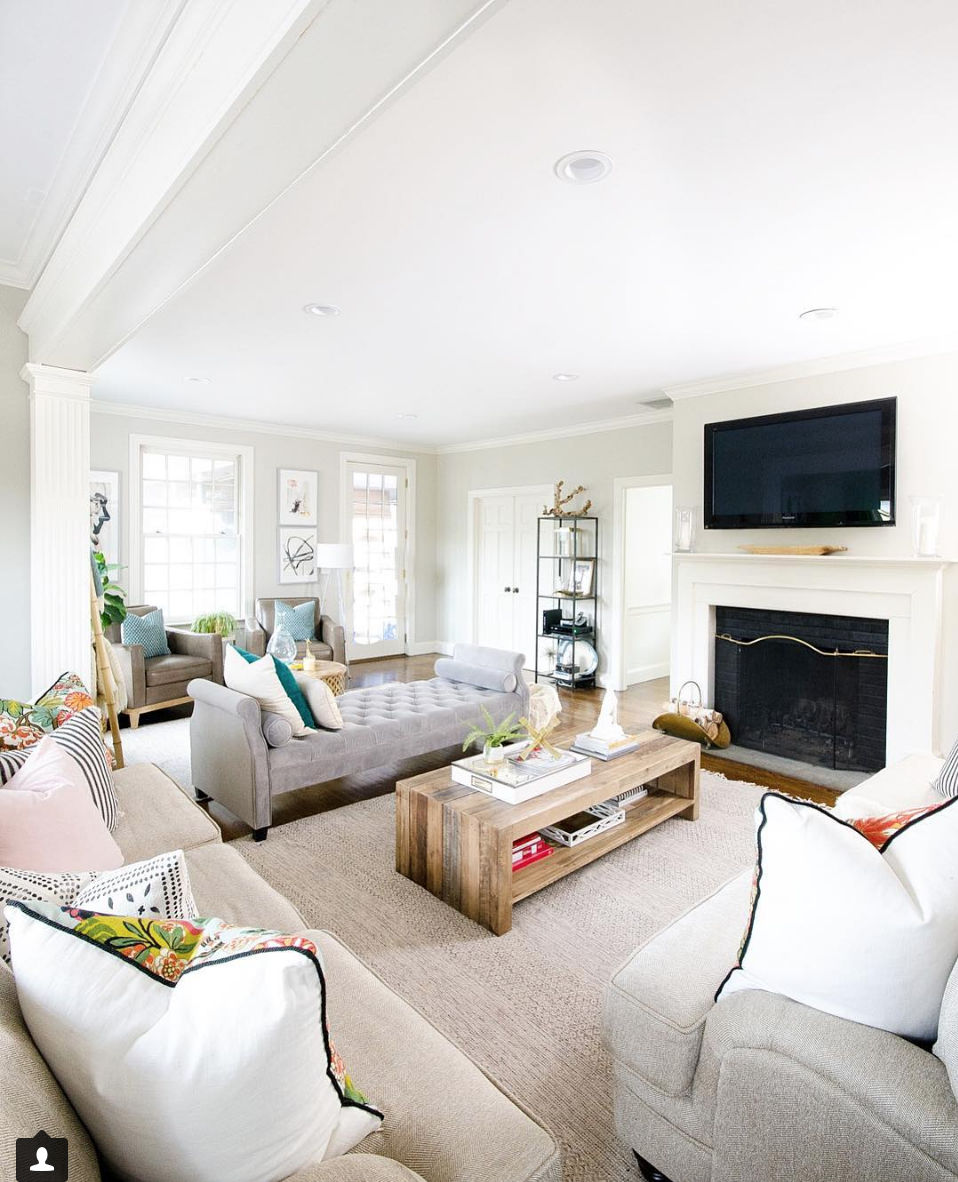 This long sleeved, breezy maxi dress is soooo pretty in person and dresses either up or down really easily. I am so excited to wear this one. And, of course, my favorite wedges again.