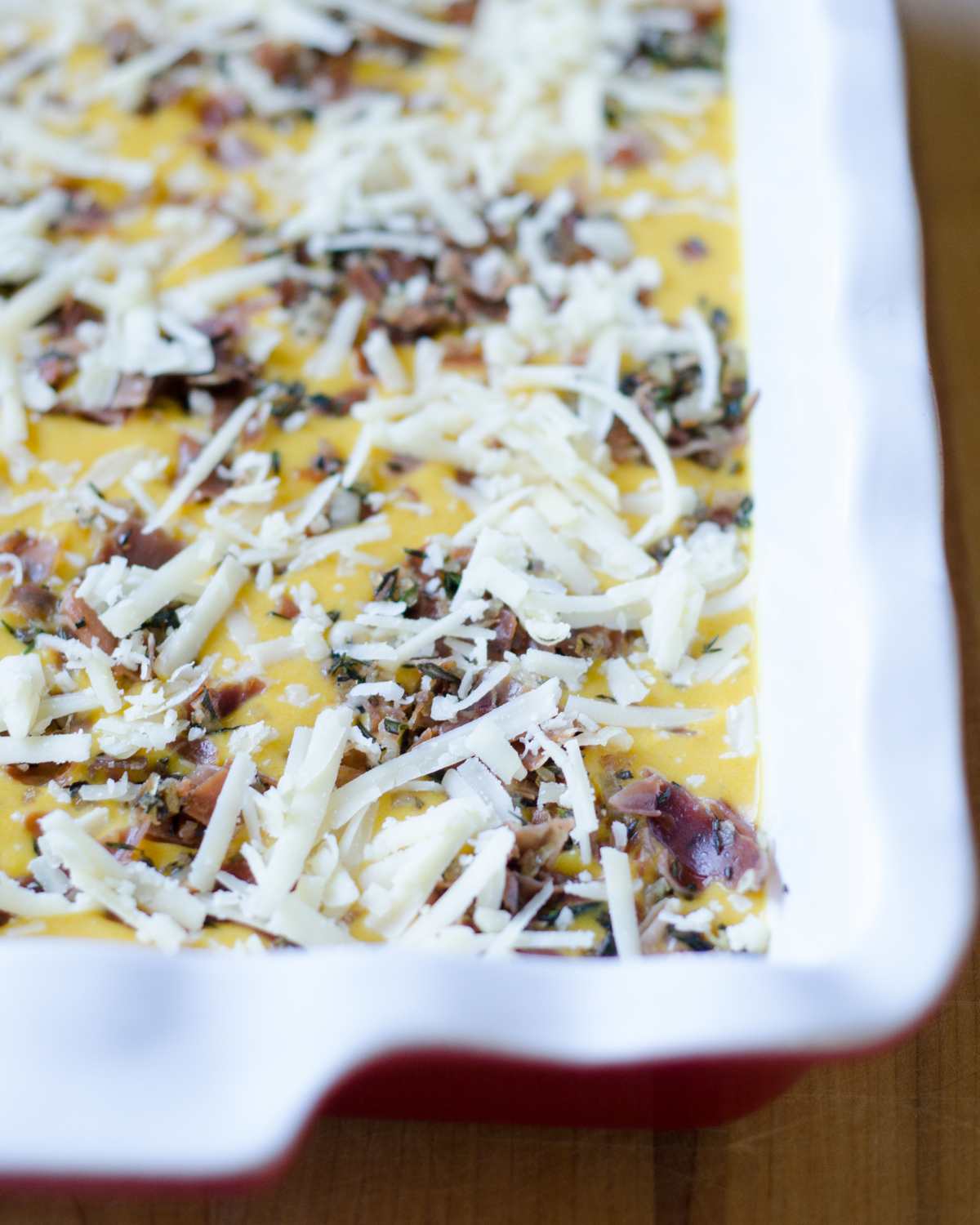 Well it's been a minute since I've shown myself around here, but I chose to step away for a couple months to focus on my family. Now that my children are back in school and we're getting into our regular routine I am feeling EXCITED to hang out with you again and talk all things food and home! So I'm jumping right back in today with a recipe I think you are going to love – pumpkin lasagna. And if you scroll down to the bottom of this post you'll find links to nineteen other pumpkin recipes to really get your fall culinary juices flowing. A big thanks to Kristen for wrangling us all into order!
You might have to trust me on this one. You possibly just read "pumpkin lasagna" and thought, "Wait, ew, what?" Because, I get it, when you usually think of fall pumpkin recipes you think of cinnamon and sugar and cloves and nutmeg. And YES. Give me all of that. But when you boil (ha, no pun intended actually) pumpkin down to its essence it's a squash, much like butternut. And we use butternut in savory recipes all fall and winter long, so why not savory pumpkin recipes too?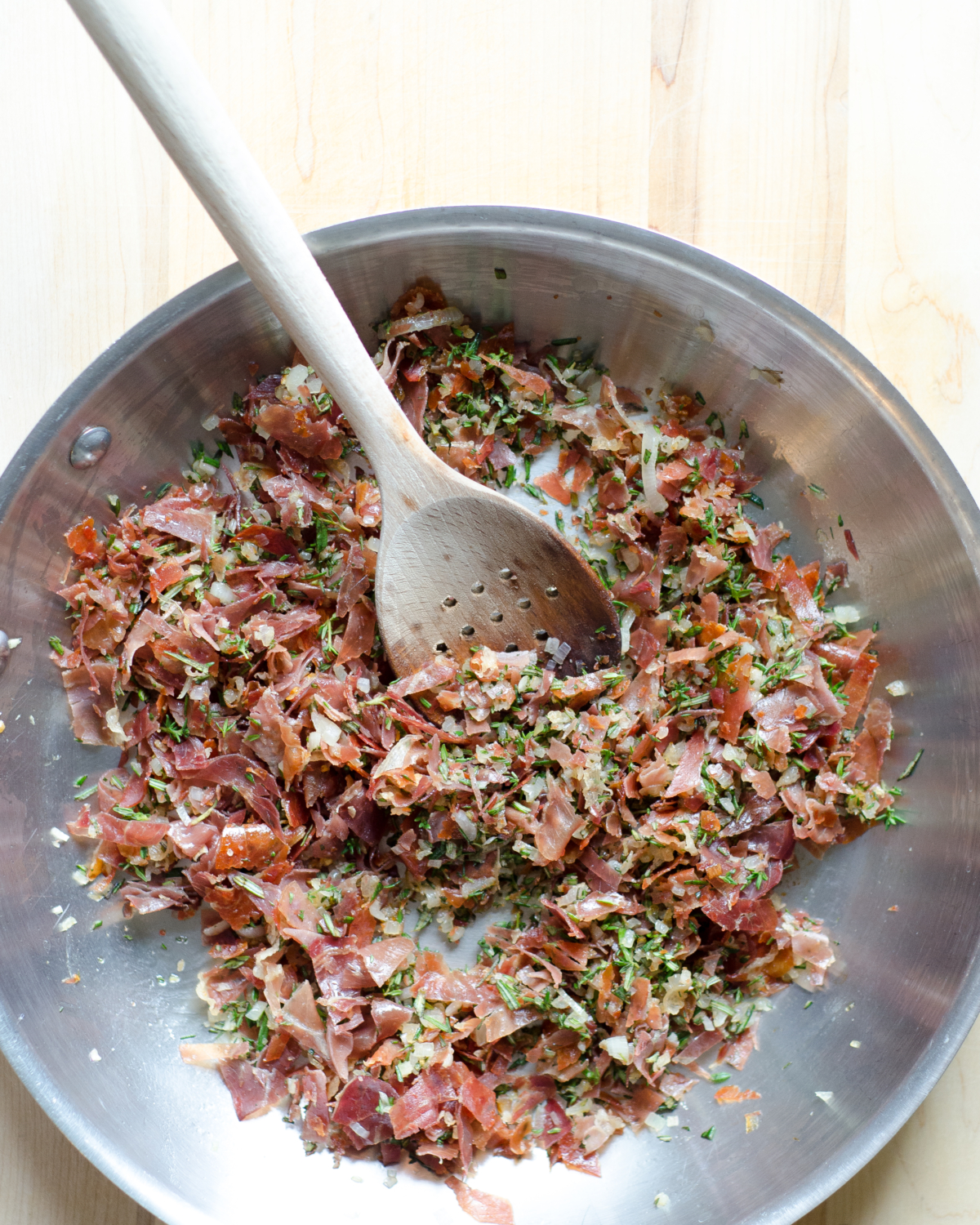 I used my friend, Michelle's, recipe for butternut squash lasagna as the basis for this recipe. I ate it at her house a couple years ago and have basically never wanted to eat any other kind of lasagna again. It's filled with flavors of rosemary and thyme, a bit of salty meatiness from crisped prosciutto, and even a little hint of nuttiness from Gruyere cheese. It all goes together just so. My 8 and 10 year old daughters took the leftovers to school for lunch today, if that's any indication of just how tasty it is. So trust me…you want to make (and eat) this pumpkin lasagna. Maybe immediately.
This pumpkin lasagna is also pretty easy to put together and you can even make it a day ahead. Perfect for the upcoming holidays when you might have houseguests who need to be fed delicious things. Sorry I said the word holidays in September. But we all know they'll be here before we realize what's happened. You can totally make this all for yourself on a weeknight too though!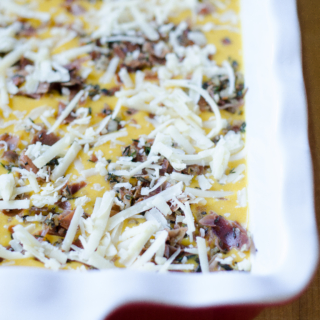 Pumpkin Lasagna
Savory pumpkin lasagna with prosciutto, gruyere, rosemary, and thyme.
Ingredients
8

oz

prosciutto

1

tbsp

olive oil

2

large

shallots, diced

1

tbsp

fresh rosemary, chopped

1

tbsp

fresh thyme, chopped

1/2

cup

butter

1/2

cup

flour

4

cups

milk

2

cups

chicken broth

14

oz

canned pumpkin puree

16

oz

no boil lasagna noodles

8

oz

Gruyere cheese, shredded

1/4

cup

Parmesan cheese, grated
Instructions
Preheat the oven to 350º. Place the prosciutto slices in a single layer on two baking sheets lined with parchment paper. Bake in the oven for 15 minutes, or until the prosciutto is crispy. Remove from the oven, cool slightly, then chop.

Meanwhile, heat olive oil in a frying pan over medium heat. Add the shallots and sauté until light golden. Remove from the heat and stir in the rosemary, thyme, and chopped prosciutto.

In a large saucepan, melt the butter over medium heat. Add the flour and whisk to combine, then let cook for about a minute. Pour the milk in a little at a time, whisking after each addition. The mixture will clump together in the beginning but if you continue adding the milk slowly and whisking, it will eventually loosen up and make a smooth sauce. Add the chicken broth all at once, turn the heat to high, and bring to a boil while whisking. Once the sauce boils, lower the heat and simmer for 5 minutes to thicken the sauce. Turn off the heat, add the canned pumpkin and 2 tsp. salt, and whisk to combine.

To assemble the lasagna, spread about 1 cup of the sauce over the bottom of a 9×13 ceramic or glass baking dish, then top with 3-4 lasagna noodles. Overlap them as little as possible to avoid undercooked noodles. Don't be afraid to break pieces off, they don't have to look perfect in the dish! Spread 1/4 of the remaining sauce over the noodles, then 1/3 of the prosciutto mixture and 1/4 of the Gruyere. Repeat this noodles, sauce, prosciutto, Gruyere layering two more times. Finish with a final layer of noodles, the remaining sauce, the remaining Gruyere, and the Parmesan cheese. Cover with foil and bake for 45 minutes, then uncover and bake for 10 more minutes.

The pumpkin lasagna can be assembled and kept refrigerated one day ahead.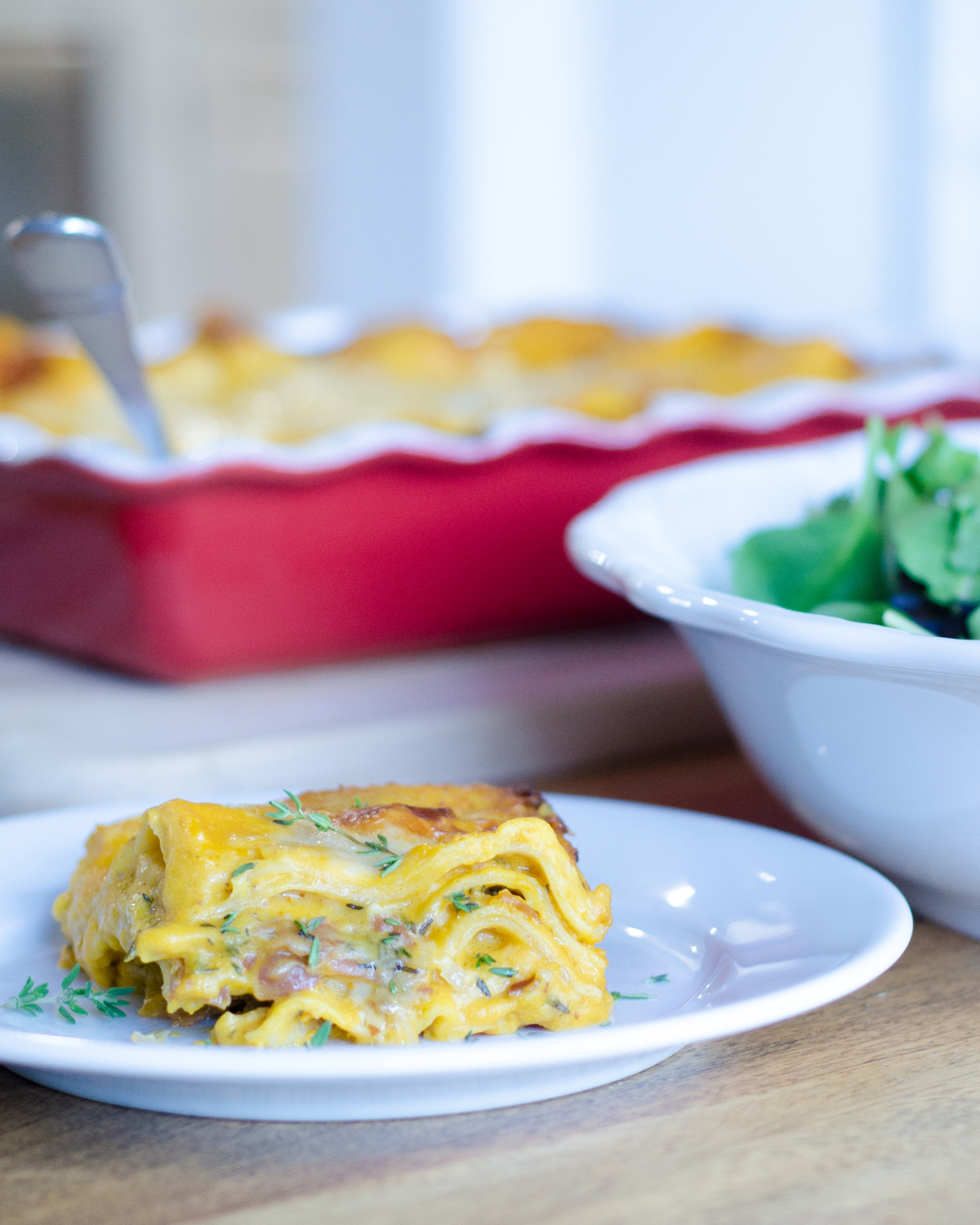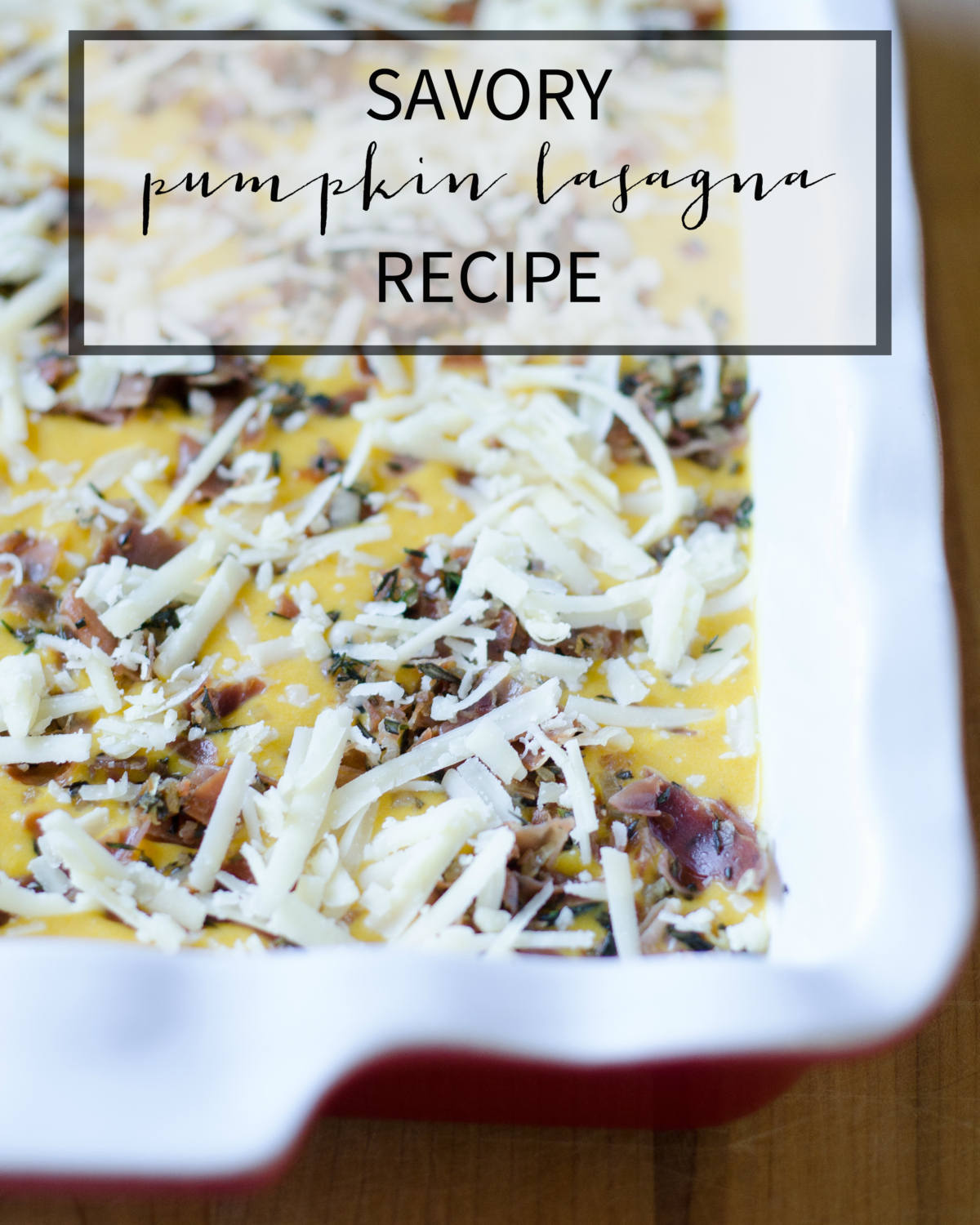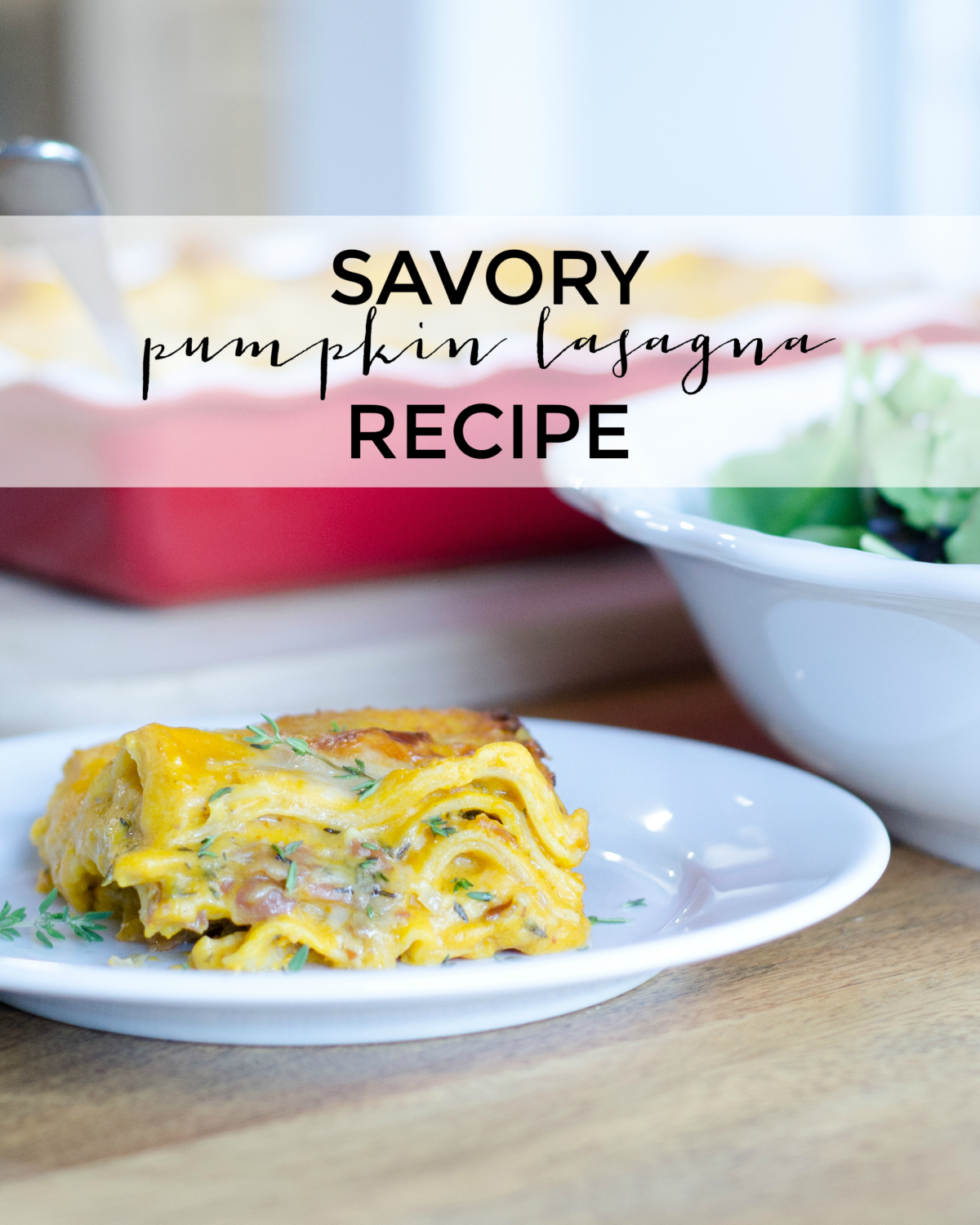 Deliciou Pumpkin Pecan Coffee Cake
by Ella Claire & Co. |
Pumpkin Spice Cinnamon Roll Hack
by Craftberry Bush |
Pumpkin Baked Oatmeal
by Tidy Mom |
Moist Pumpkin Bread
by Happy Happy Nester
Pumpkin Cake
by Julie Blanner |
Pumpkin Streusel Muffins
by French Country Cottage |
Gluten/Dairy Free Pumpkin Thumbprint Cookies
by Zevy Joy |
Pumpkin Smoothie
by Town and Country Living
Pumpkin Pull Apart Bread
by Inspired by Charm |
Pumpkin Cookie Butter S'mores
by Nest of Posies |
Best Pumpkin Pie
by anderson + grant |
Pumpkin Bruschetta
by My Sweet Savannah
Baked Pumpkin Spice Donuts
by Jenna Kate at Home |
Pumpkin Smoothie Bowl
by Tidbits |
Pumpkin Cranberry Muffins
by My 100 Year Old Home |
Keto Pumpkin Muffins
by Summer Adams
Pumpkin Cupcake Mason Jar Triffles
by Home Made Lovely |
Favorite pumpkin Spice Sheet Cake
by Handmade Farmhouse |
Healthy Pumpkin Bread with Chocolate Chips
by Boxwood Avenue |
Pumpkin Lasagna
by The Chronicles of Home