Today I'm sharing a peek at some of the spaces in my house where you're likely to find me this summer – my screened porch, deck, and the surrounding patios. I'm participating in the seasonal home tours hosted by Marty from A Stroll Through Life. I was supposed to have my post go live yesterday but got my dates mixed up, so I do apologize to Monica and Amber, whose tours are before and after mine in the lineup. Monica shared a pink and blue summer home tour, one of my favorite color combinations! Be sure to click over to her tour to see all of the beautiful details.
I did a couple things differently than I have in past tours. First of all, I didn't stage anything. It's fun to zsush things up for photos but I thought you might like to see my summer spaces as they actually are, as if you'd just popped over for a visit. And, to be honest, I'm feeling a bit caught between several projects right now and also a little overwhelmed with my girls finishing school this week. I'm mentally getting ready for the chaos (and fun) of summer and my heart just wasn't in a big elaborate staging. So I'm finding beauty in simplicity instead!
I also didn't photograph any of my interior spaces for this year's tour. We spend so many months cooped up indoors that once summer arrives you'll pretty much always find me in the backyard or the screened porch if I'm not at the pool or on vacation! So those are the spaces I photographed to share with you.
Our screened porch is one of the features that sold me on our house from the beginning. Once the weather warms you'll find me out here doing everything from drinking my morning coffee to working on my laptop in the afternoons. I love this room.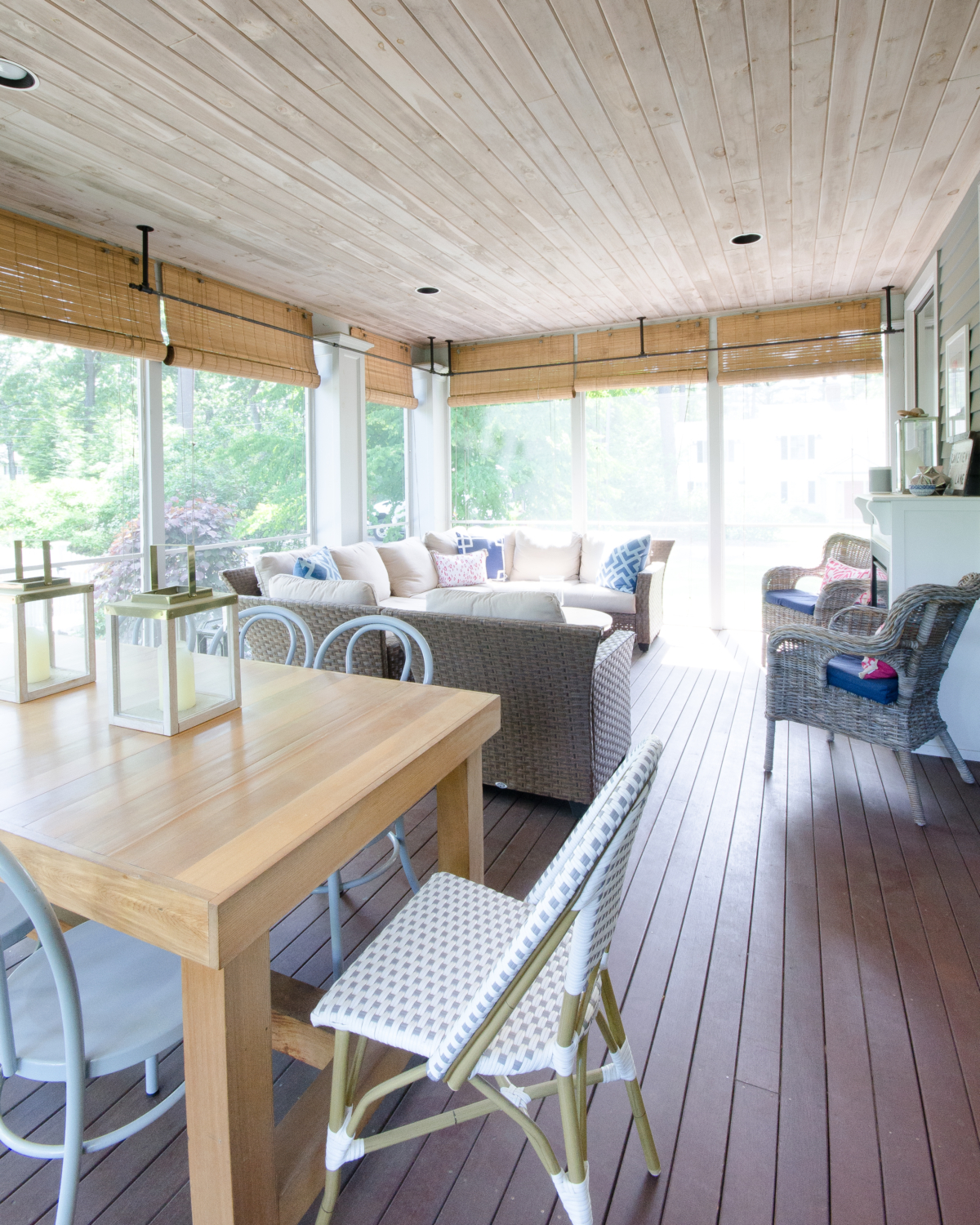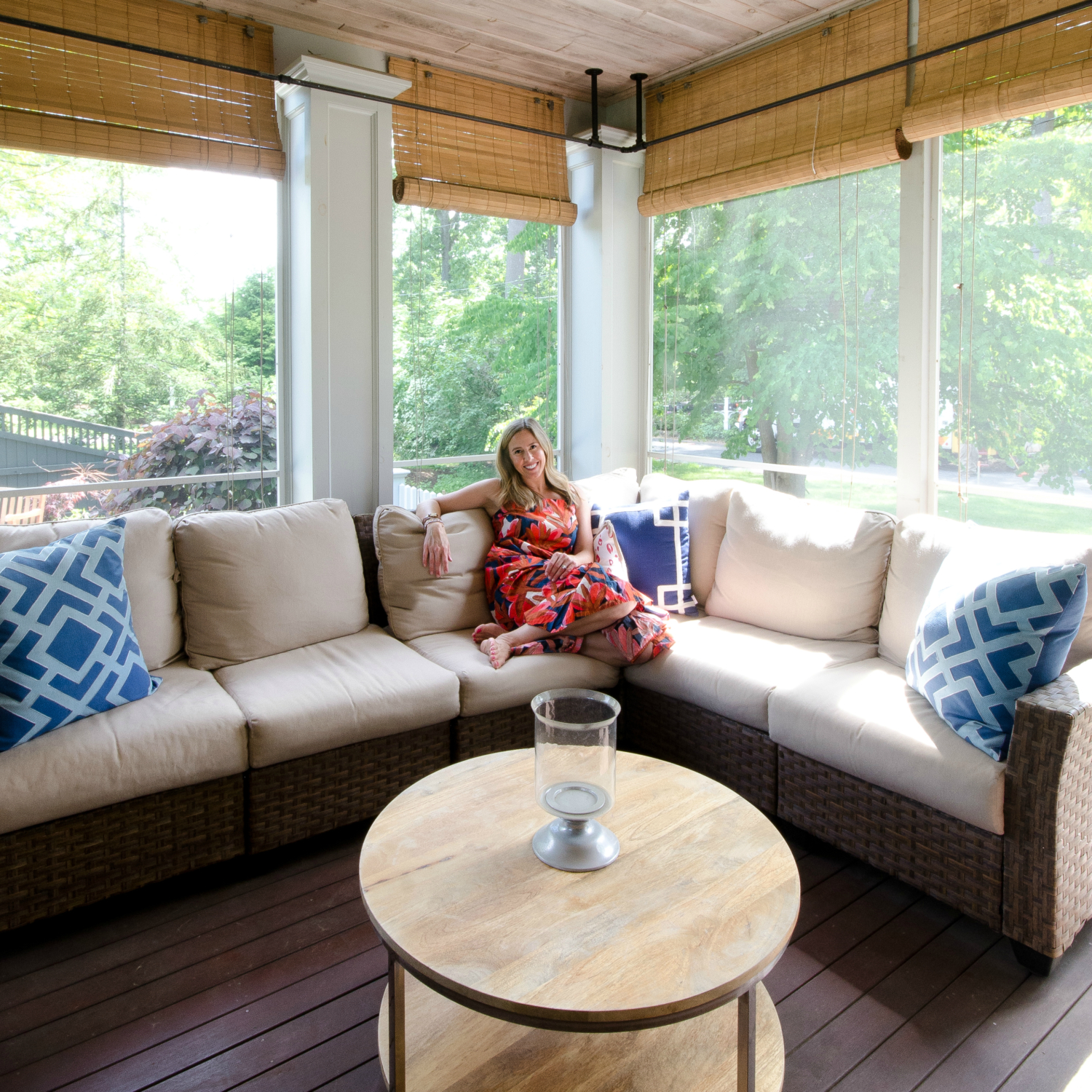 Two summers ago Scott designed and constructed the patio off the side of the porch and everything is in full bloom right now. I'm cutting peonies like a euphoric madwoman and there are roses around every corner. It's completely divine and has only added to my love of the screened porch. You can see more patio details here. And for details on how I built the cedar dining table click here.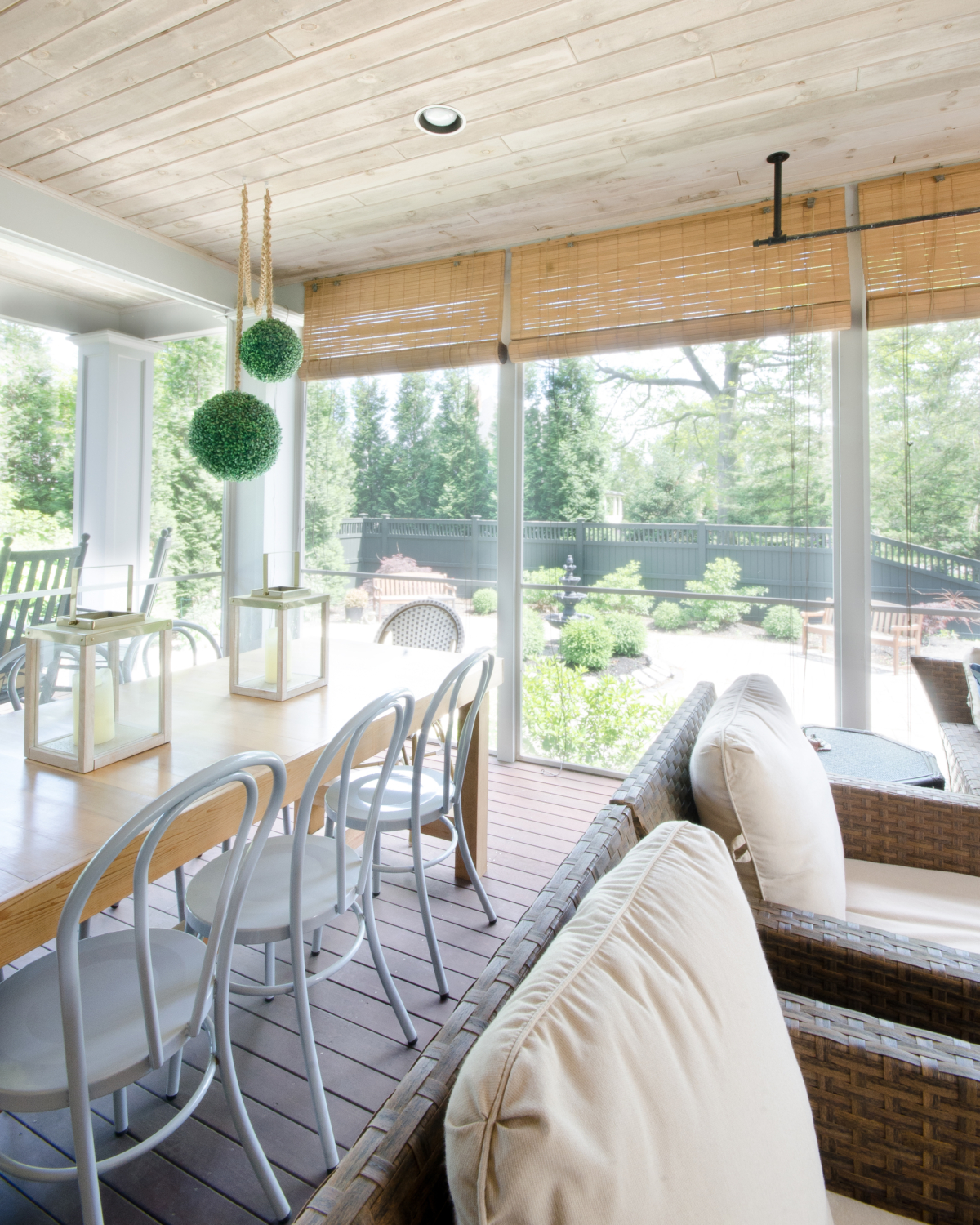 The other place you're likely to find me in the summer is somewhere in our backyard space. Scott and I built the deck together a few years ago and we love eating out here once the weather warms up. All of the details on the deck build, including before photos, are here. You can find my do's and don'ts for building a deck yourself here.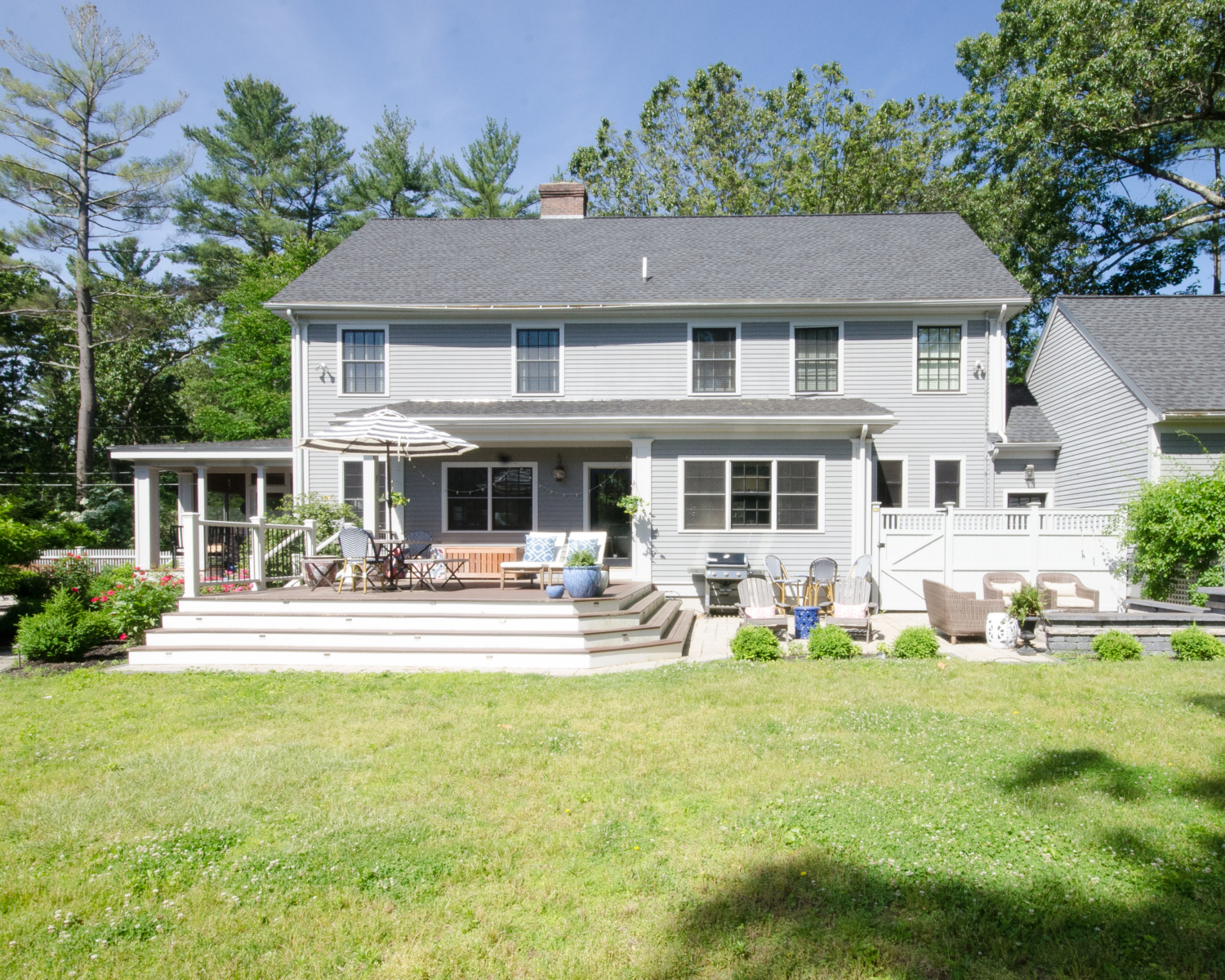 Sometimes I feel like we're moving through our renovations at a snails pace but then I also look at a photo like this and realize how much we've accomplished in the past five years. This backyard project was a BIG one for us.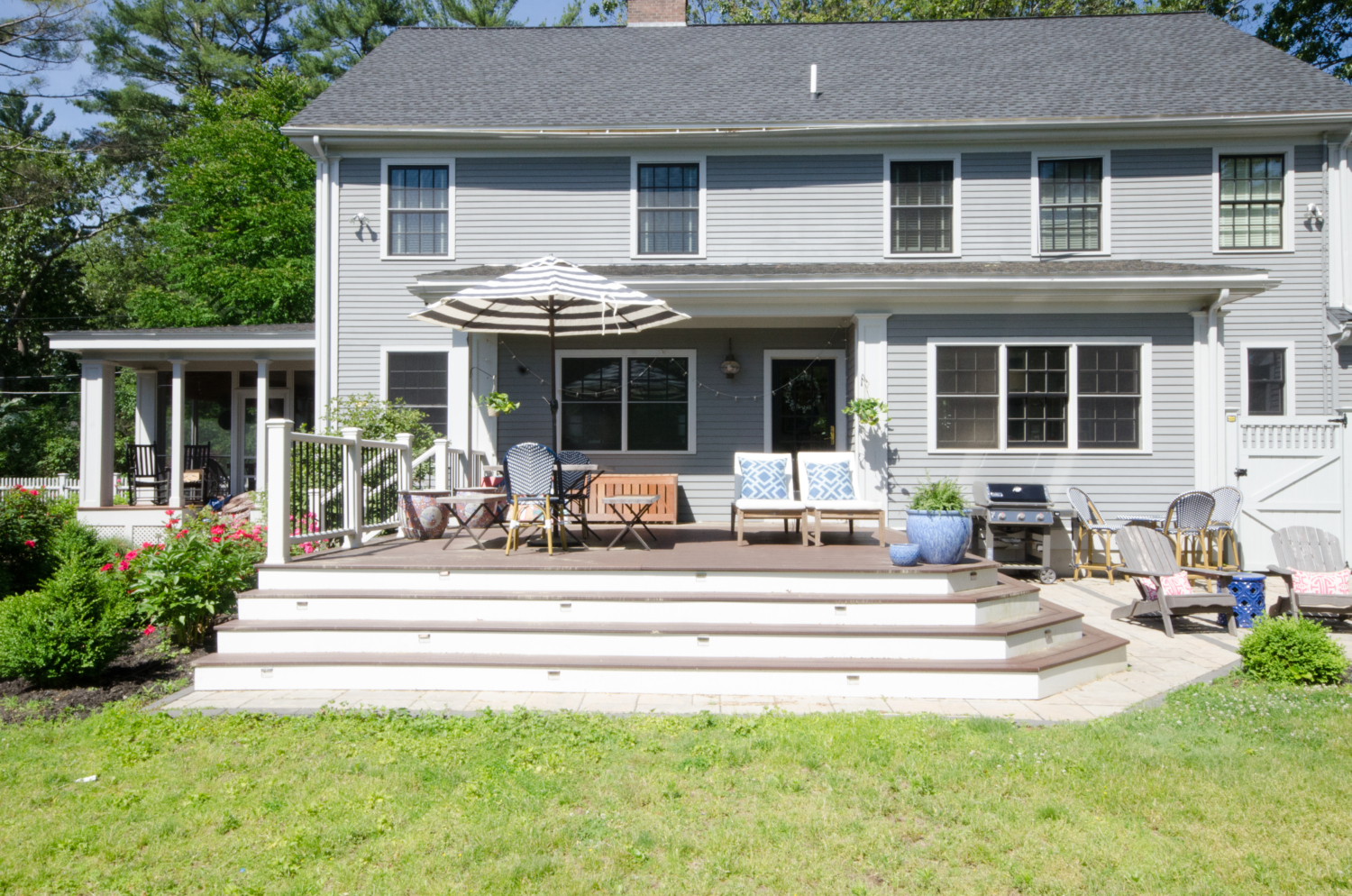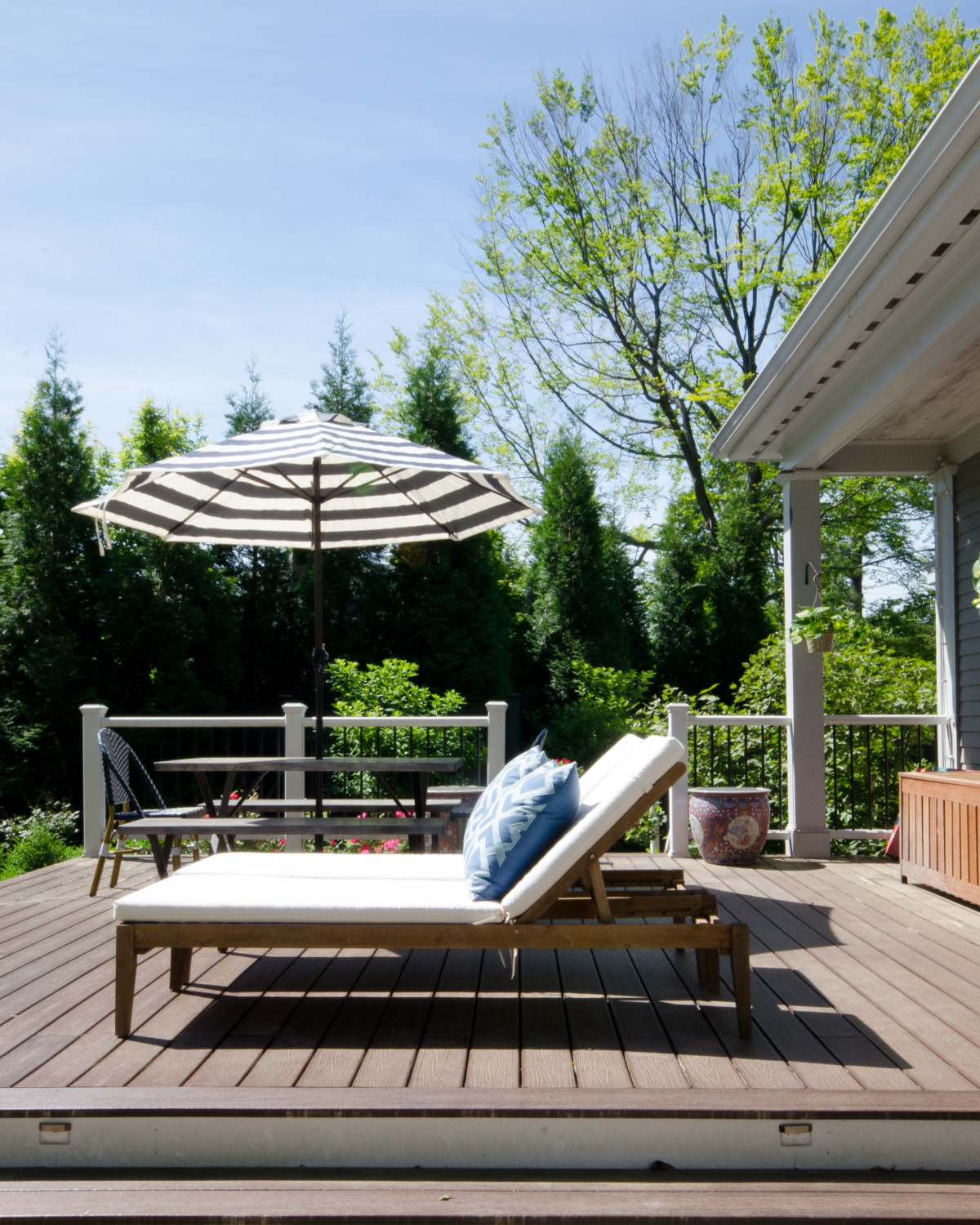 Scott also constructed a patio space to the right of the deck, which includes a gas firepit. We use it even more than we'd hoped we would and can't wait for the spring thaw every year so we can get back out here! You can see the firepit area on the right side of the photo, behind the little wall ledge.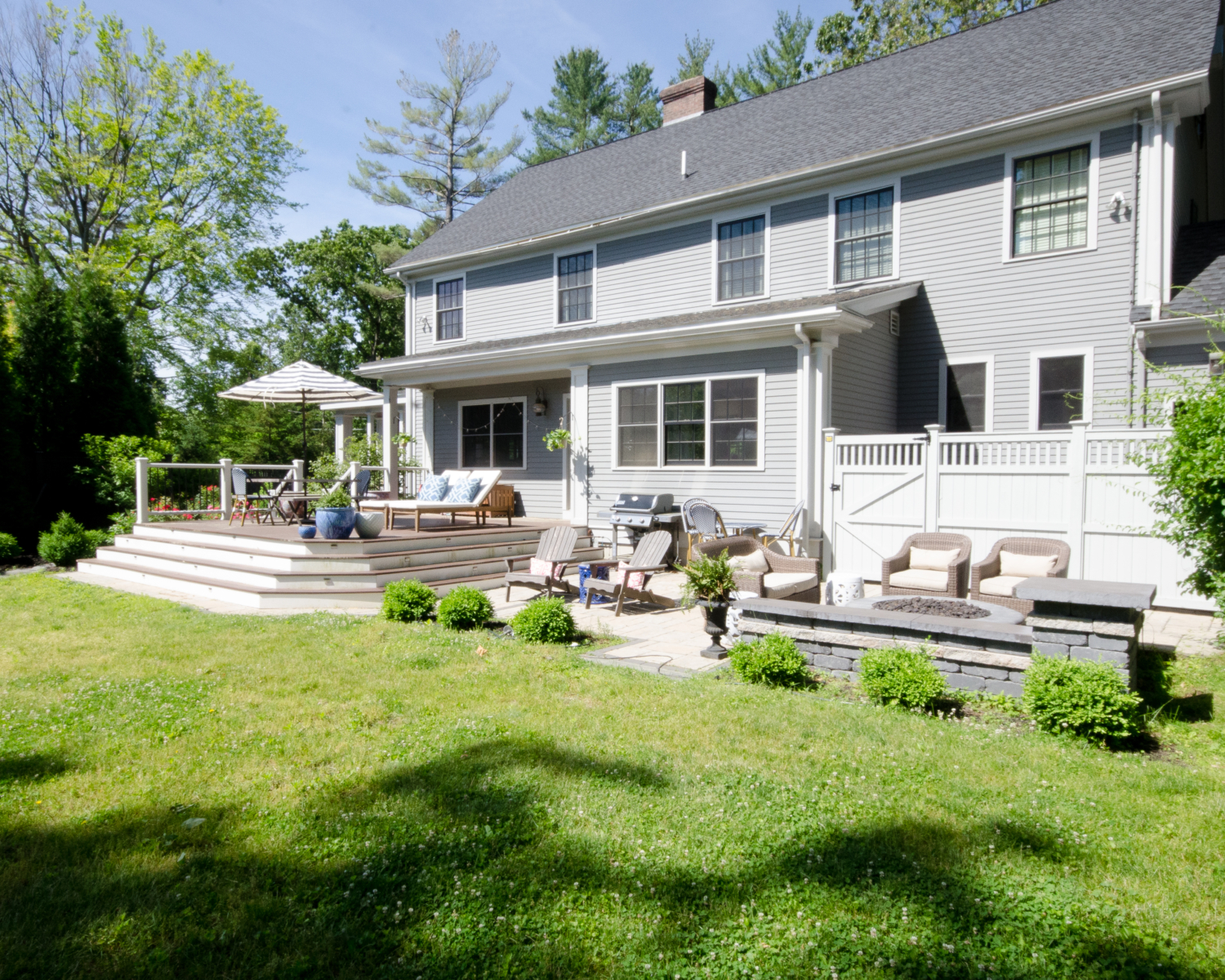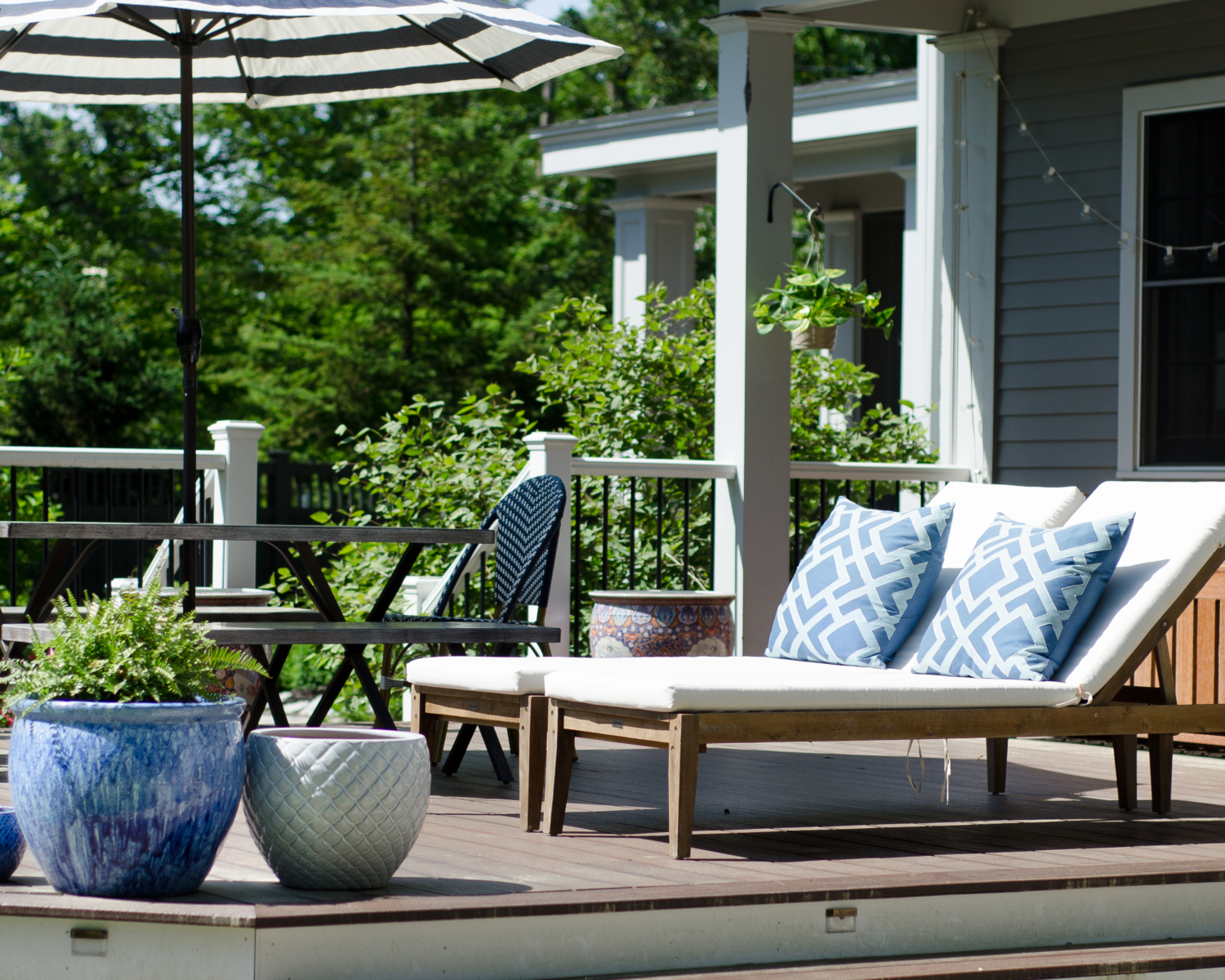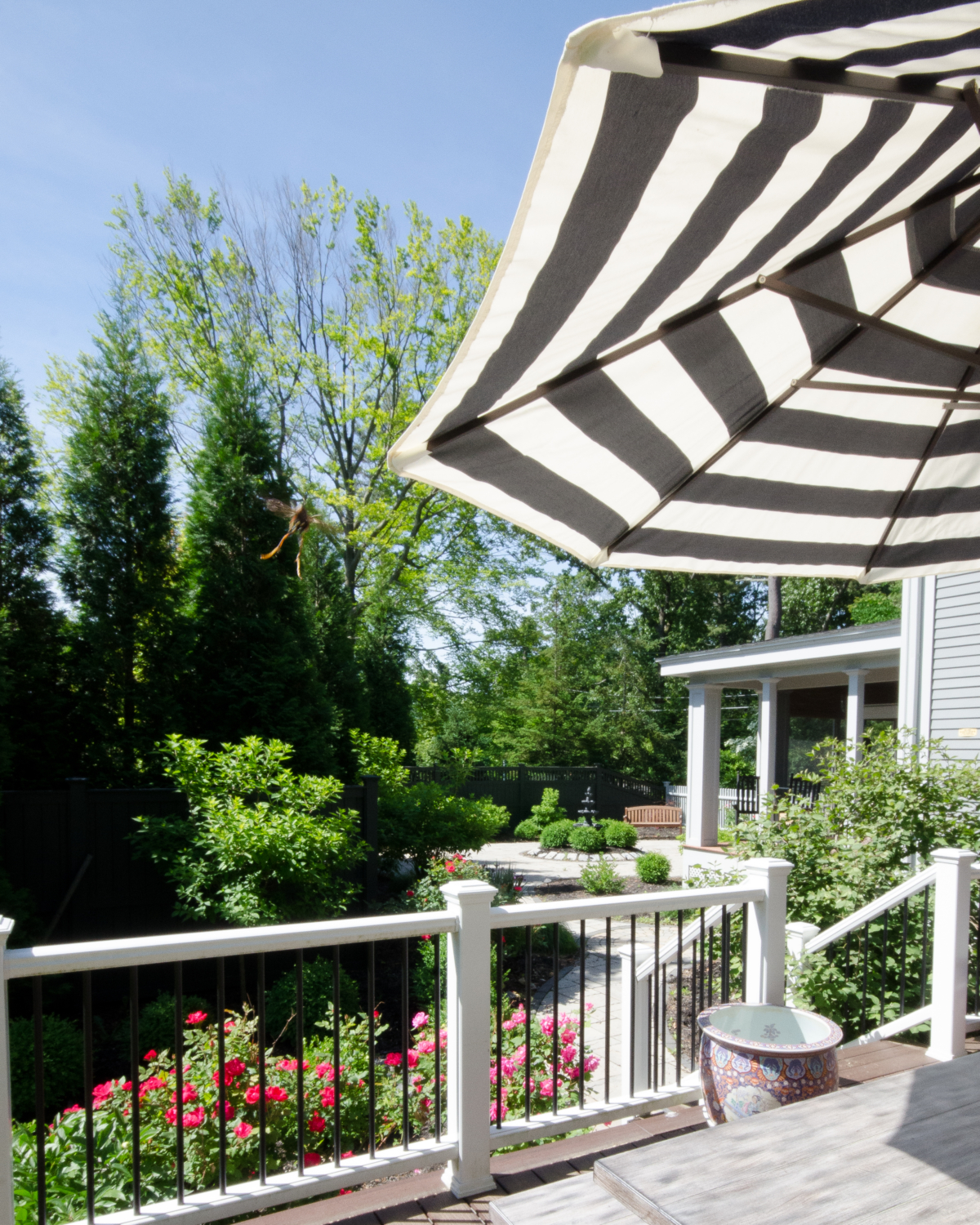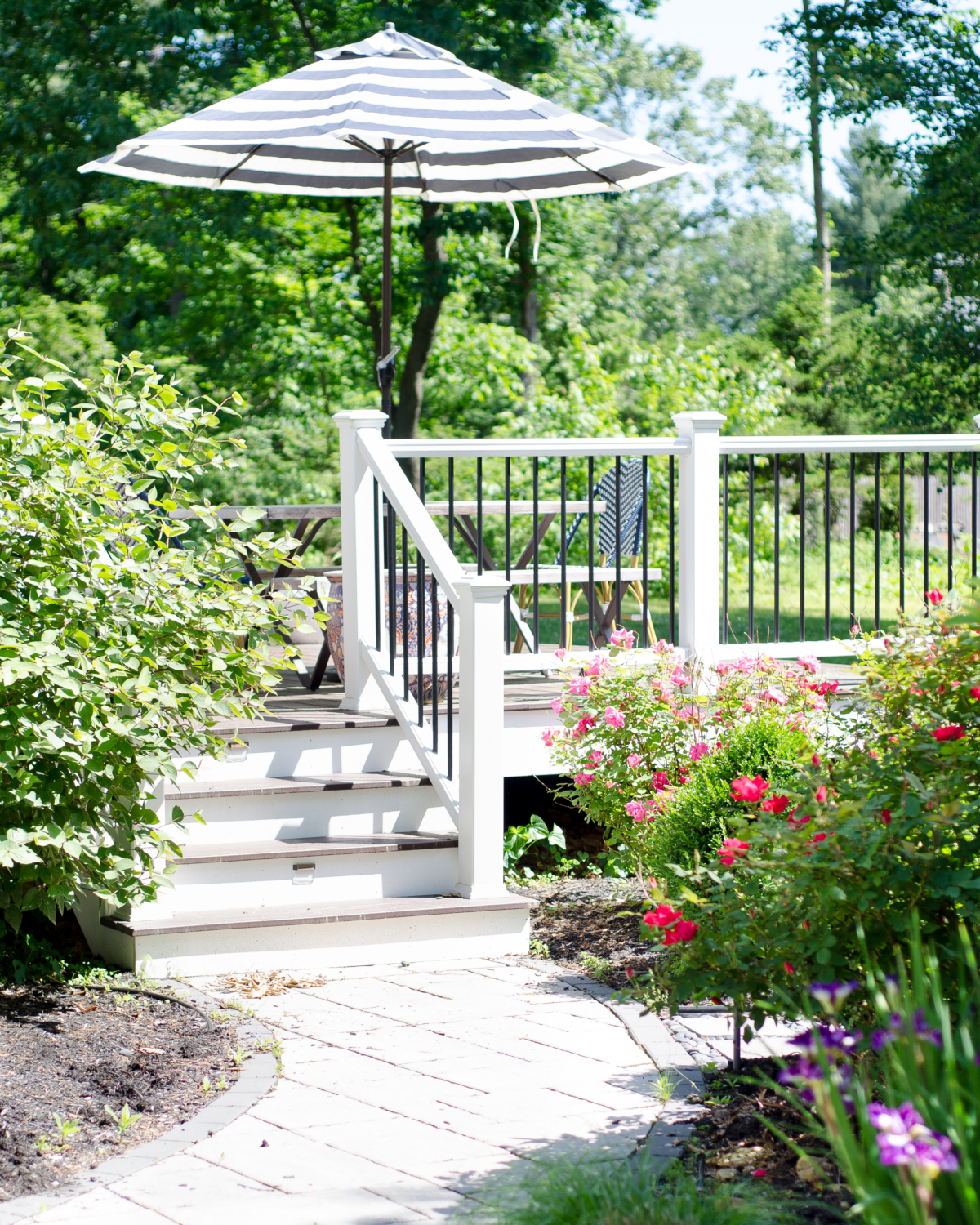 I hope you enjoyed this look at the summer spaces we use most in our home. I'm so very happy to back in the season where we can enjoy all of these areas that we worked so hard to create over the past few years. The next stop on the house tour is Amber's – she has lush plants around every corner on her porch and it looks like a tropical oasis!
If you'd like to take the full tour, here are links to everyone's posts!

A Stroll Thru Life , Southern Hospitality, Far Above Rubies, Cuckoo4Design
Setting For Four, Pink Peppermint Design

Remodelando La Casa, Inspiration For Moms, ZDesign At Home, House By Hoff ,
Duke Manor Farm, Decor To Adore

Haneens Haven, Monica Wants It, The Chronicles Of Home, Follow The Yellow Brick Home
Thrifty & Chic Hymns & Verses

Clean &Scentsible , Sincerely Marie Designs , 11 Magnolia Lane , Thrifty Decor Chic
Seeking Lavender Lane, Our Southern Home

White Arrow Homes, Our Fifth House, Modern Glam, Designing Vibes
Decorating Delirium, Life On Cedar Lane