Updating our dining room five years ago was the very first time I ever operated any kind of power tool. I loved the look of wainscoting and decorative moulding and wanted to try installing it myself. So we bought a miter saw and nail gun with air compressor and several books on how to cut and install moulding. There was a lot of trial and error in this room but it sure feels great to think back now and know how much I've learned and how far I've come in my ability to do these kinds of projects.
Here's a photo of the dining from our house's sale listing when we bought it: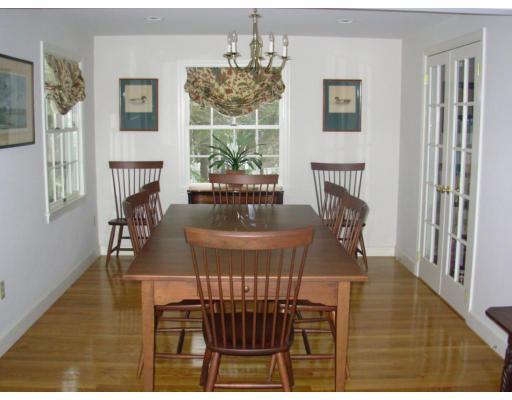 I painted the top half of the wall a pale grey-blue. Then I got to work installing a chair rail, shadow boxes, and crown moulding along the top. All of the woodwork and wall below the chair was painted antique white. I was completely intimidated by crown moulding corners so chose to use cornices, which make crown moulding a cinch. All you have to do is nail the cornices to the corners, measure the space between, and cut each end of the moulding straight to fit in between. And I think they look kind of pretty too.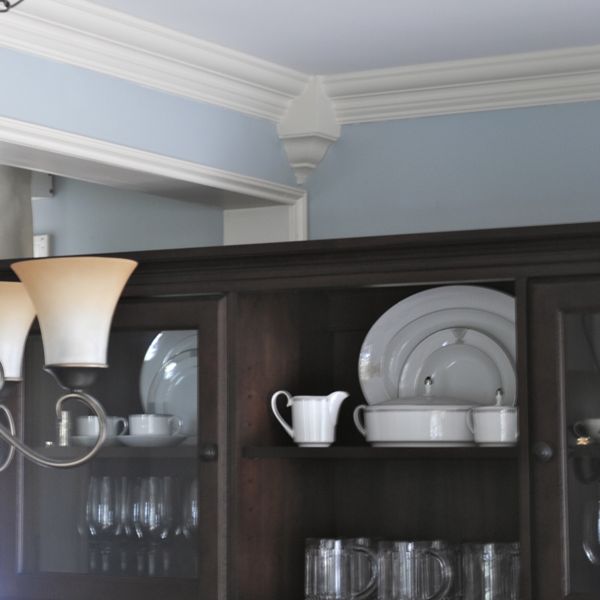 We replaced the brass chandelier with something a bit larger and more rustic. I decided to use ivory, very tailored valances on the windows because the room is a bit small and as much as I love floor-length drapes, I felt like they would overwhelm this room.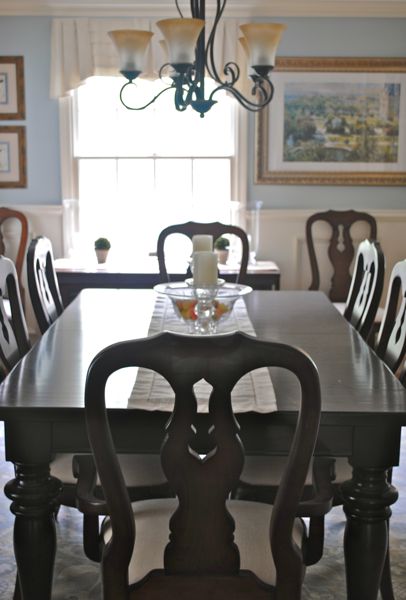 I hung a metallic-framed mirror on the wall across from one of the windown to bounce more light into the room.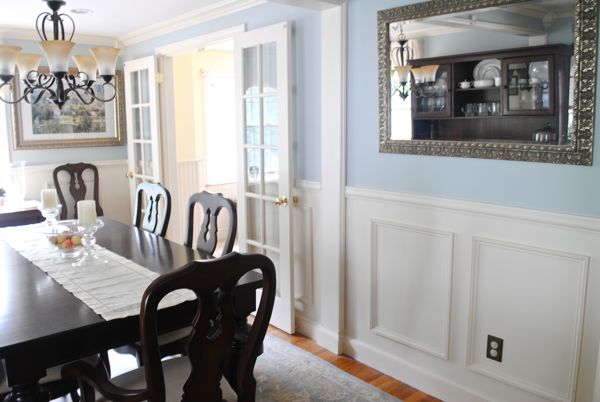 We bought the wool rug when we bought the house and I don't love it an inch less than I did five years ago. I doubt I'll ever get tired of the dusty blue/green/grey tones.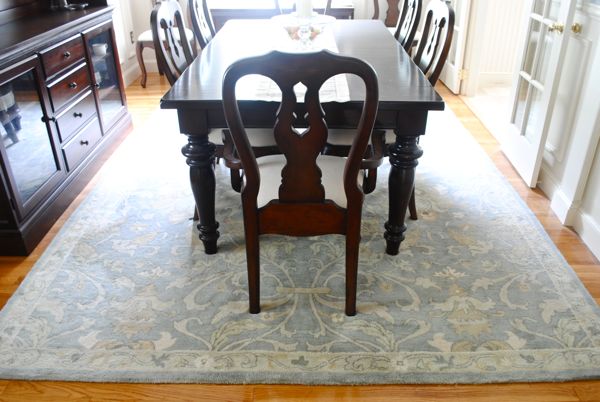 When the room is not being used, I keep the table decorations very simple. The sideboard table has a glass hurricane, glass candlestick, and one of those little preserved boxwoods I like so much on each side.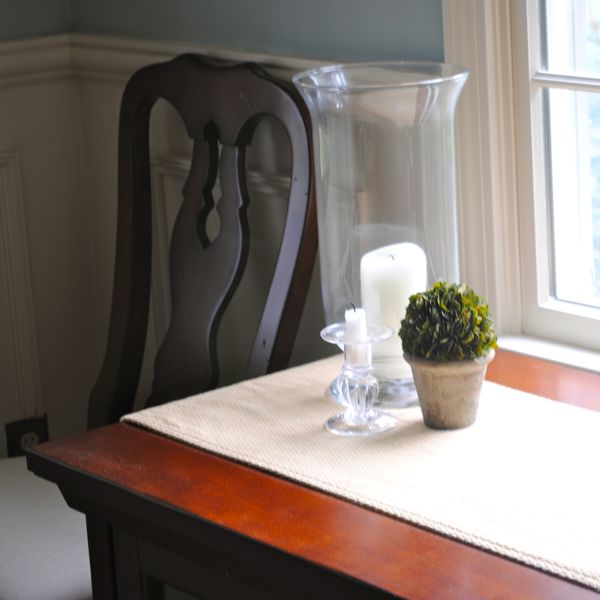 This Simon Pearce bowl was one of my favorite wedding gifts – I love the simple, graceful lines. My favorite dining room table linens are hemstiched ones like this ivory runner here.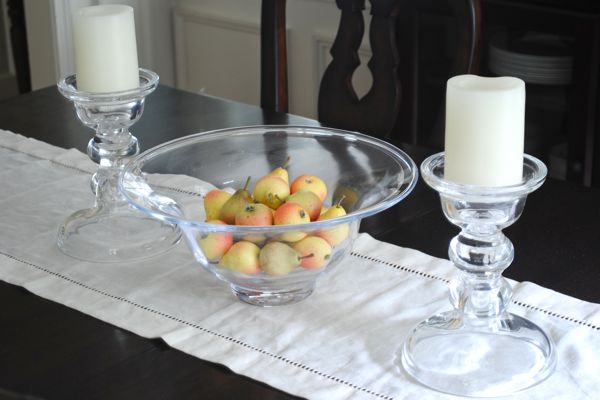 I'll be wrapping up this mini house tour week tomorrow with a look at the bathroom we added 3 years ago for our daughters!