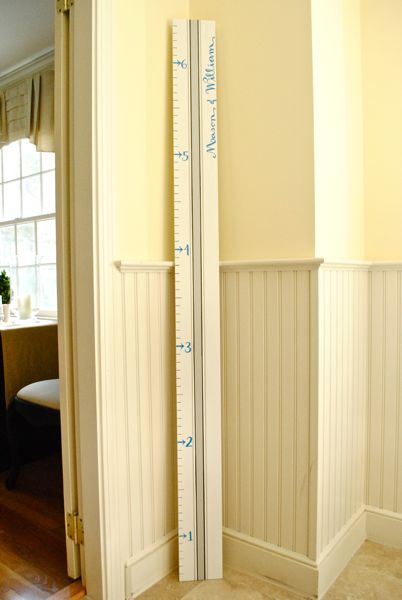 Now that my
niece's rocking chair
is finished I'm shifting focus back to my
friend's sons' room
. I have a few items to make before I can start installing everything and the first DIY on my list was a growth chart that can hang on the wall in their room. Karen's only requirement was that it be something she could take with her down the road if she moves.
I bought a 6′ long poplar plank that was 5 1/2″ wide, lightly sanded it, and gave it one coat of white latex paint, letting this dry overnight. The next afternoon I taped off a line down the center and painted it in grey, let that dry to the touch, and then taped off thin lines on either side and painted those grey as well. While the thin lines were drying I marked off inches in pencil along the edge of the wood.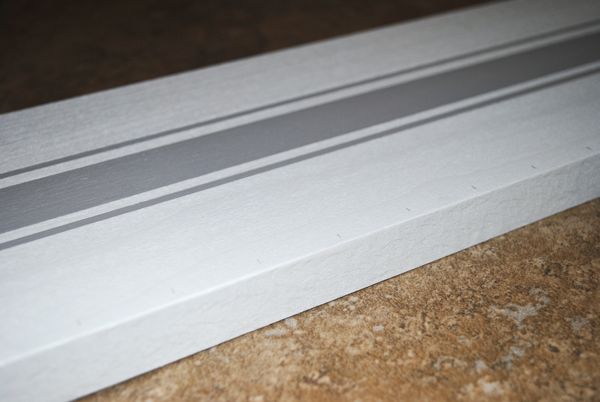 I wrote the boys' names freehand along the top right side of the plank, using a Sharpie fine tip paint pen.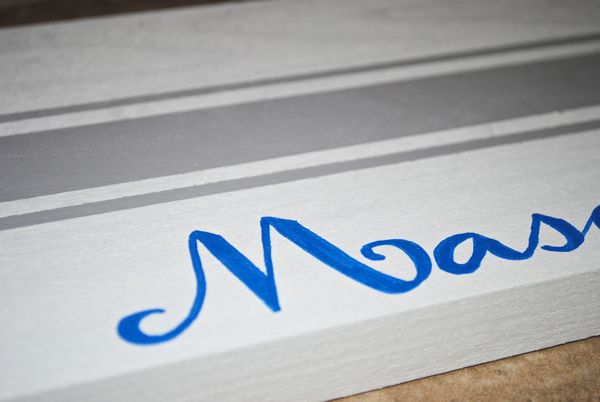 Finally, I used the paint pen to mark off the lines, making the half-inch and inch marks longer than the others. I freehanded the numbers and also added a black accent line on either side of the center grey line. If you're not comfortable handwriting the names and numbers,
this Etsy shop
has great decals for a project like this.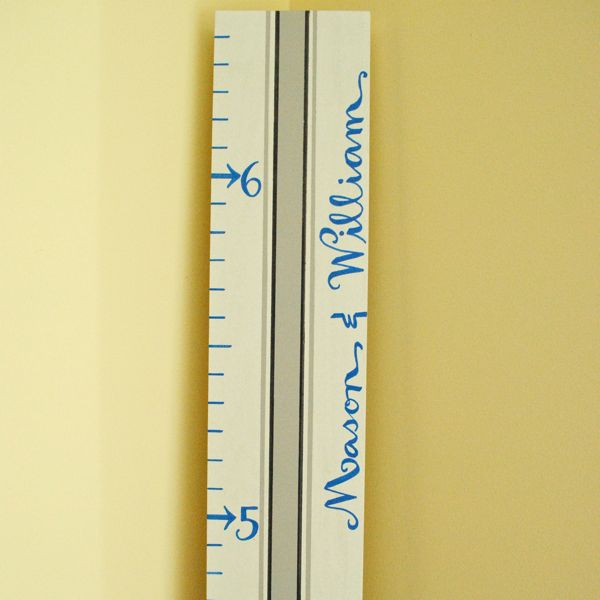 I may go back and fuss with the numbers a bit this weekend but otherwise I'm happy with how this growth chart came out. I wanted something simple and clean that wouldn't compete with everything else going on in the room. I also wanted it to be age-neutral so it wouldn't look babyish when the boys hit their adolescent and teen years. Now that it's finished I think it almost has a surfboard-inspired look to it, though I can't say I was trying for that! But it's all cool, dude.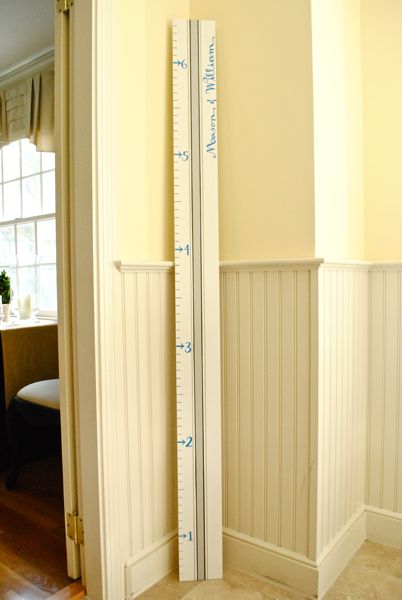 So here's where I stand with the DIY items before I start putting everything together in their room!
make growth chart
make throw pillows from old quilt
make upholstered headboards
spray paint picture frames
refinish side table
Depending on how productive my weekend is, who knows, I may be ready to start setting things up next week.
Happy weekend, all!