It's Friday and I'm back with another peek inside my head and what's caught my eye lately. Can I tell you how much I need to sit down and look at pretty things right now?? I've spent countless hours the past two week cleaning our attic and basement, the far reaches under my daughters' beds, filling cracks in the ceilings and walls, and painting ceilings in preparation for listing our house. The dullest, most un-stimulating work, and it has me itching to work on some more exciting projects.
But more about the house prep saga next week. Let's look at some lovelies!
This light. Oh my goodness, this light. I have stars in my eyes. Maybe it's just the reflection from those dreamy crystals.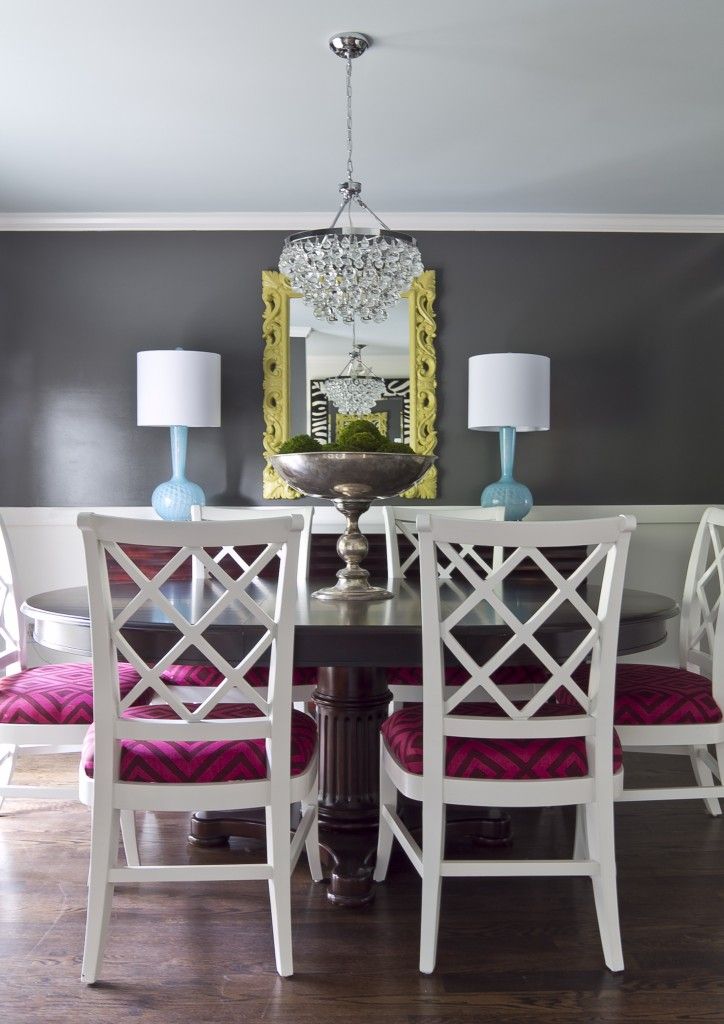 I love everything about this breakfast nook – the brass pendant, built-in bench, black-paned windows, woven cane chairs, curvy floor tile. Seriously, everything.
This simple, lovely little dish will be making its way to my lunch plate sometime soon.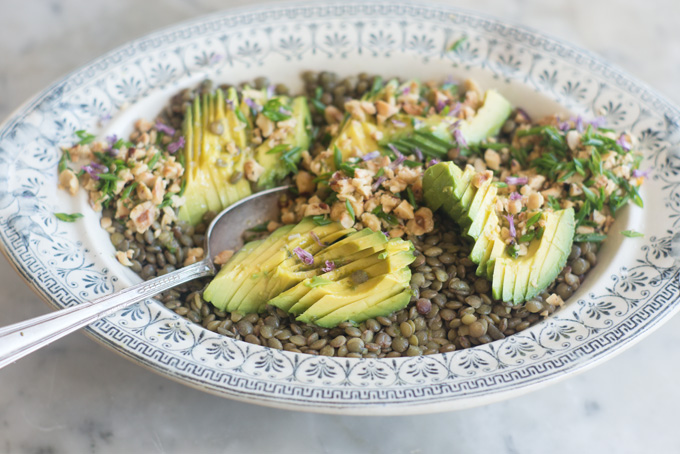 101 Cookbooks
I think you may already suspect I have a thing for
little benches
, and look at these curvy beauties that caught my eye of late. I smell a DIY in my future.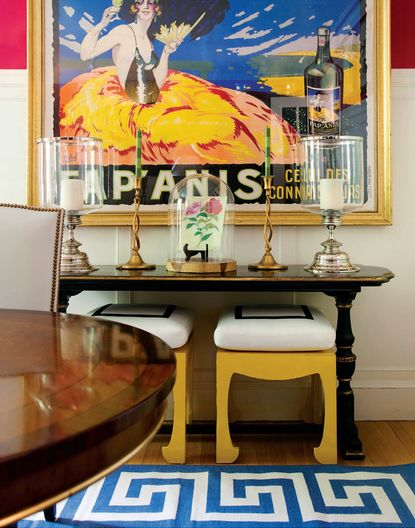 I made this corn soup with lobster salad for dinner last night and it was totally fantastic. So easy (really), so delicious, so luxurious but simple. A last little taste of summer cooking before I launch into months of roasts and stews! We had it with my favorite quick side – lightly toast a baguette cut in half, rub a peeled garlic clove over the cut side immediately after taking it out of the toaster, spread with smashed avocado, drizzle with extra virgin olive oil and sprinkle with salt and pepper. Yum.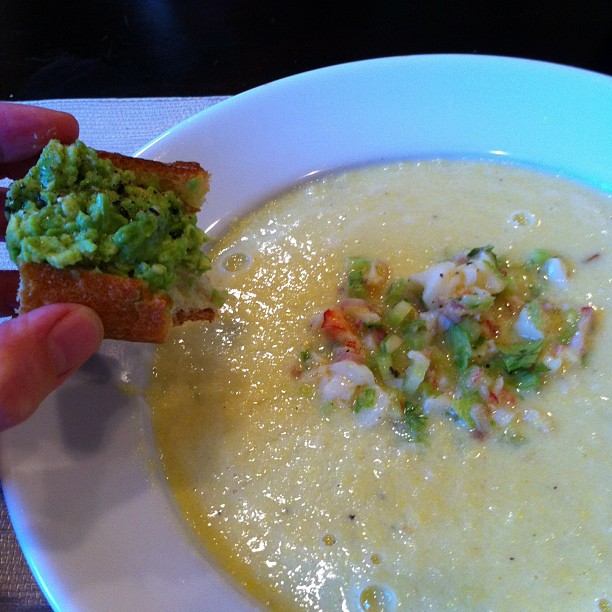 Happy weekend, all!