I finally broke down and bought doughnut pans recently and now I can't stop dreaming about these pumpkin cinnamon sugar baked doughnuts.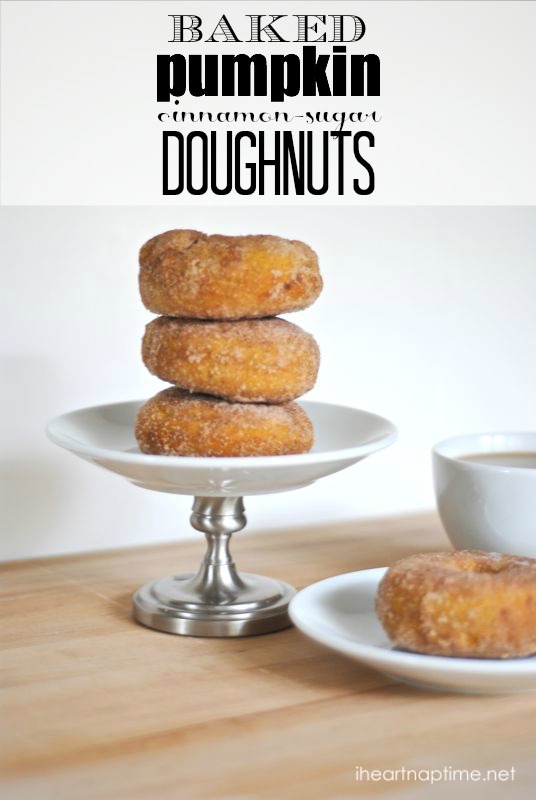 Their texture and flavor are so fantastic, I have a feeling they will be my benchmark against which I compare all other baked doughnuts.  Already, I tried a chocolate variety and they weren't even close to as good.
But for now I am perfectly content with batch after batch of these lightly spiced, perfectly textured doughnuts.
More details and the recipe over at I Heart Naptime today!