If you've been here for awhile, then you already know a familiar face (ahem…mine) can currently be found on the I Did It! page of October's Better Homes & Gardens magazine.
If you're new, you can read about my reaction to the news HERE and details about the photoshoot HERE.
The experience was so surreal for me and if it weren't for my own face staring back at me in one of my favorite magazines, I would swear it never happened.
There is also now the paparazzi to deal with, of course, and the hassle of being recognized and stared at by strangers when I go anywhere in public without a wig and sunglasses on. But this is the price one pays for fame, and I shall embrace it with all the aplomb of Lady Gaga.

No one has actually recognized me on the streets.
All joking aside, it was, and is, totally thrilling for me and I awaited the arrival of the magazine with great excitement. I thought BHG might send me a few copies but I had to wait for my mail subscription to come just like everyone else! I actually couldn't even wait that long and ran right out to buy it in a store the day it hit newsstands on the east coast.
And……..drumroll……..if you haven't already seen the issue, here's the photo!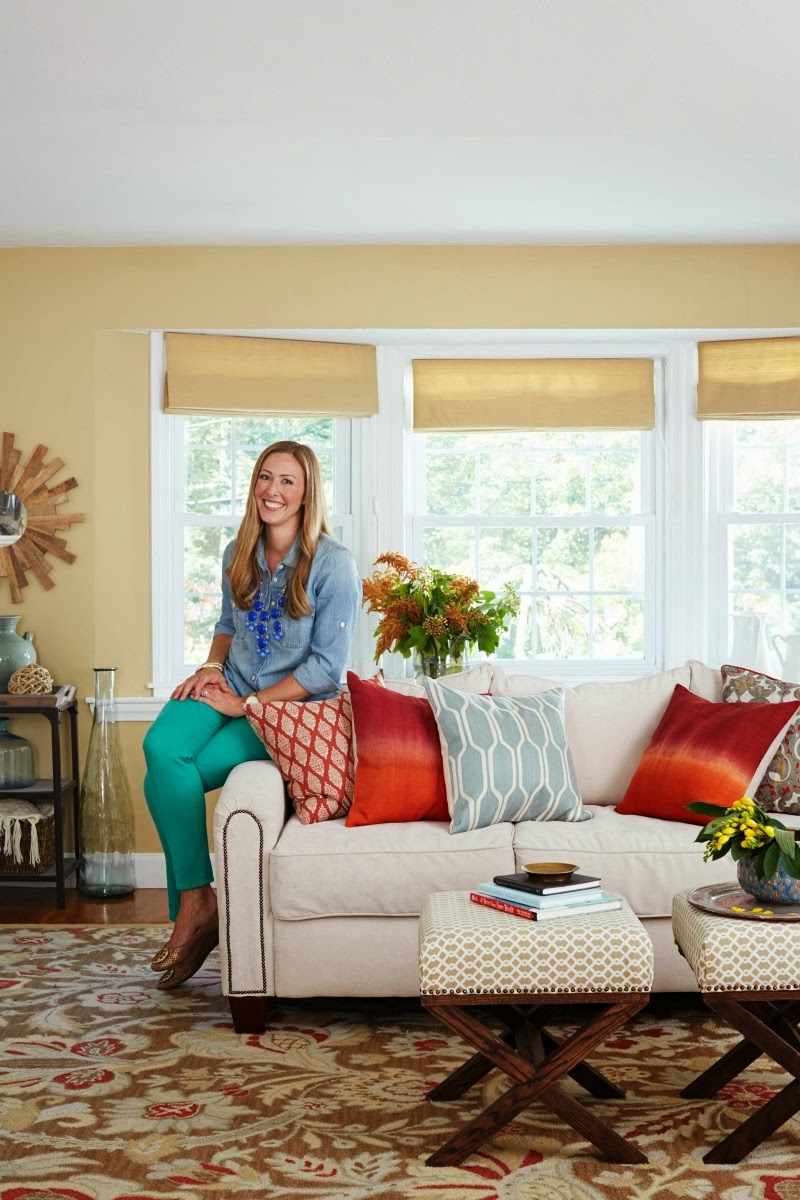 PHOTOGRAPHY BY DAVID LAND. REPRINTED WITH PERMISSION FROM MEREDITH CORPORATION. ©2013 MEREDITH CORPORATION. ALL RIGHT RESERVED
I can also now share a few more behind-the-scenes photos since the cat's out of the bag on the photo composition and all.
Ada loved watching the crew work and she spent a lot of time watching as they moved our living room all around to frame the shot.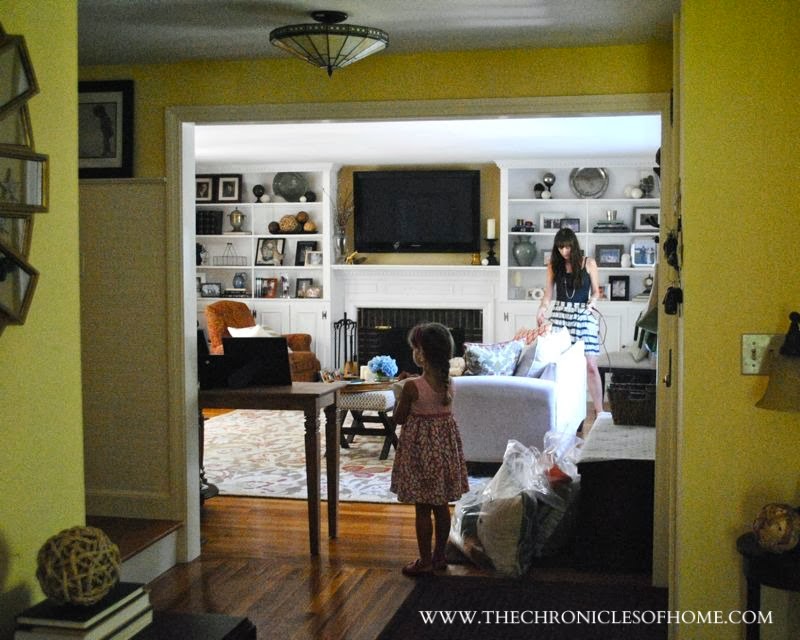 David, the photographer, set up shop on the screened porch and was in and out as he and Kit, the stylist, got things just as they wanted them.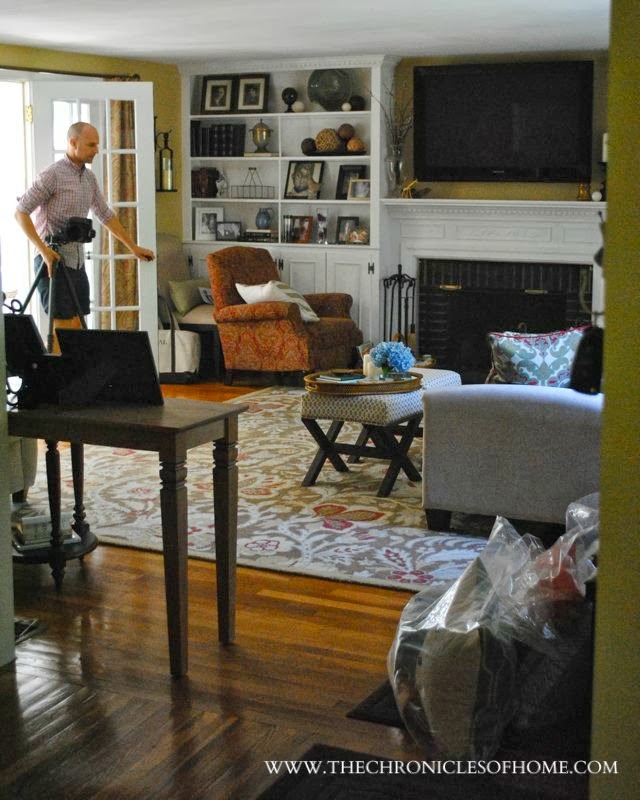 Kit was my stand-in sofa-percher while they did some testing. Luckily Ellie was there in her pwincess dwess to make sure things were running smoothly.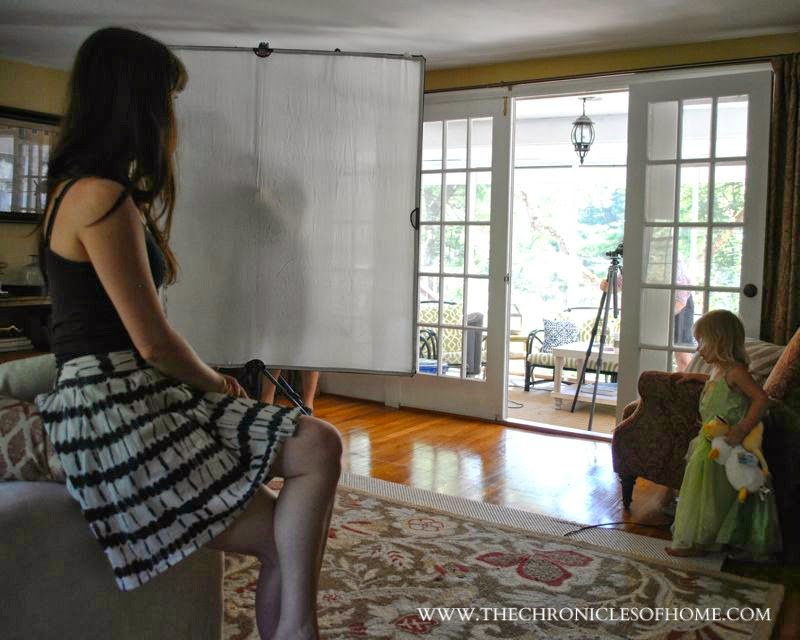 I kind of knew this already about photo staging from some of the photos I take for the blog, but it was interesting to see how little it mattered what was already in the room. Most of the things you see in the photo actually do live in my living room, but they were all shuffled around and the little table vignette you get a sliver of in the background of the magazine picture is totally made up of things from other places in my house. That little table actually acts as an etagere in our downstairs bathroom. It was all about finding something that was the right height and accents that added the right amount of color and texture.
I was very relieved to see that I was not making any faces like this in the final photo. I am apparently a very facially-expressive talker.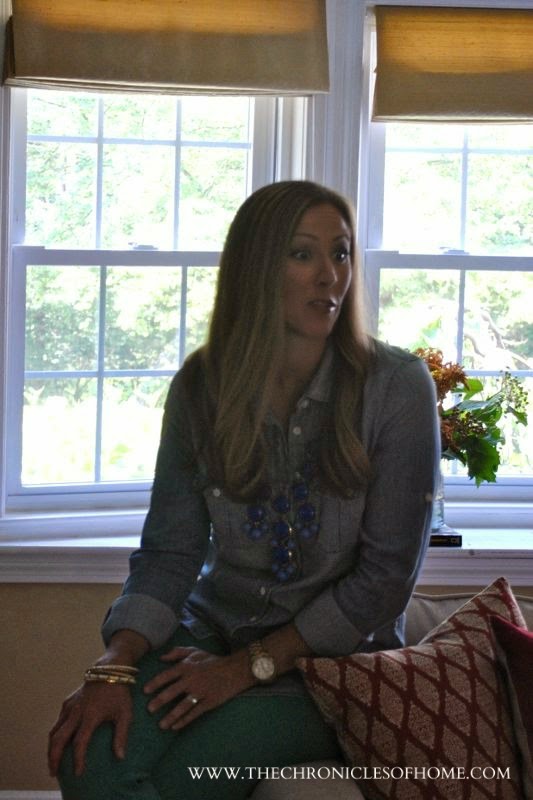 Some pillow fluffing from David right before the real shooting began.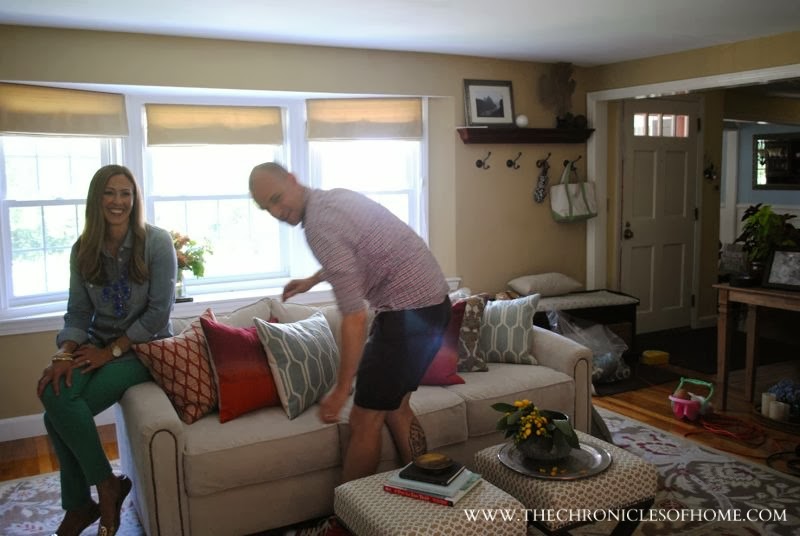 And then the click-click-click began! Remember you can read more about the day HERE and see some other behind-the-scenes pictures if you missed it the first time around.
It was all so tremendously fun and I was beyond excited to get the magazine and see it in print. If you haven't had a chance, pick up the October issue of BHG – it's full of great content, as usual, and you'll see a familiar face smiling back at you :)