I have such a fun DIY for you today – a DIY hanging hammock chair! It's got a vaguely retro feel but is also a bit modern-inspired with its clean lines and minimal design. It's like part hammock and part chair and I totally love how it turned out.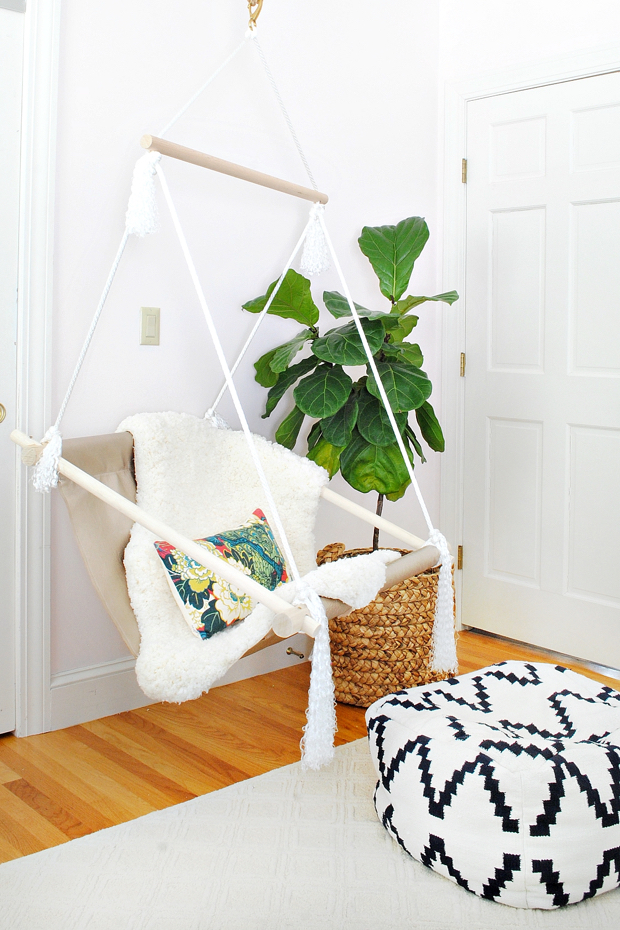 I have the chair set up for these photos in my daughter's room but its ultimate destination is under a small overhang where our new deck (in progress!) meets the house. I actually made the sling part of the chair out of vinyl so it would be okay in a semi-covered outdoor spot.
As far as inspiration, when I was looking for an idea for a hanging chair I was originally picturing some kind of knotted woven chair on a circular frame. But then I stumbled across this chair: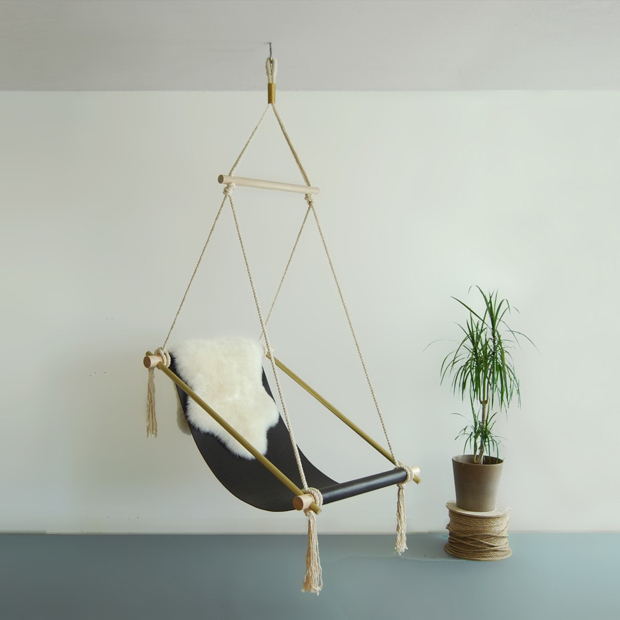 And I just loved everything about it. The simple design, the tassels, everything. Well…everything except the $2800 price tag. You read that right. TWO THOUSAND, EIGHT HUNDRED AMERICAN DOLLARS. That's the starting price. Holy whoa.
Guess how much I made it for?
Under $100.
Now I didn't use real leather. I used this vinyl fabric and had a 50% off coupon so for two yards it cost $35. The vinyl is great quality – thick and really soft, almost like real leather but waaaay more durable.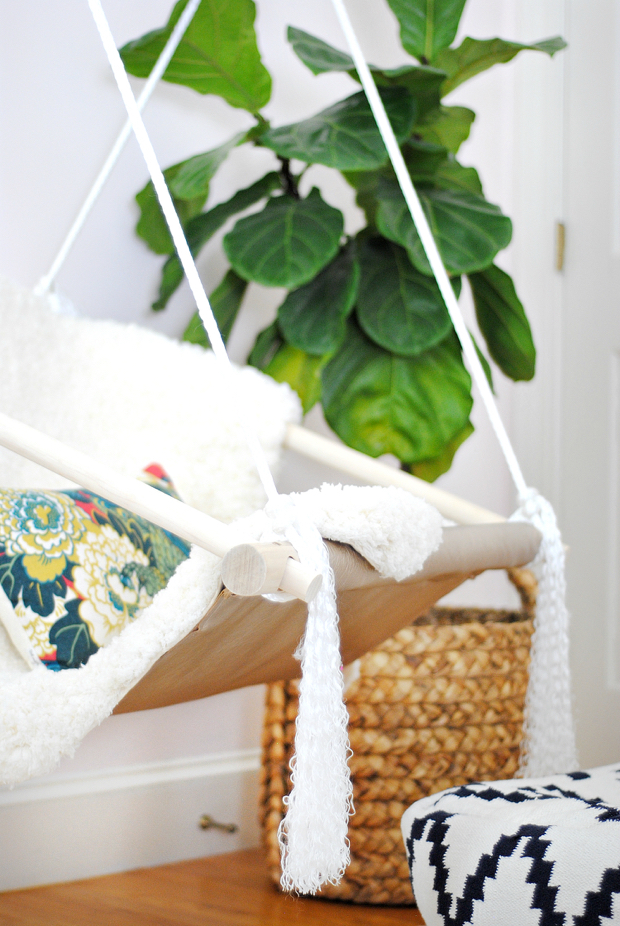 I will say this – I had a lot of trouble drilling the holes through the large dowels that make up the top and the bottom of the frame. It was really hard to get the holes straight through the dowels. If I were to do it again – and I might redo these pieces actually – I would use a square piece, probably a 3×3 poplar board. But other than that, this was actually kind of simple to make.
I absolutely cannot wait to get it hung on the deck…when we finish the deck, that is. But we made TONS of progress this past weekend and it's really coming together! Yaaaaaaay!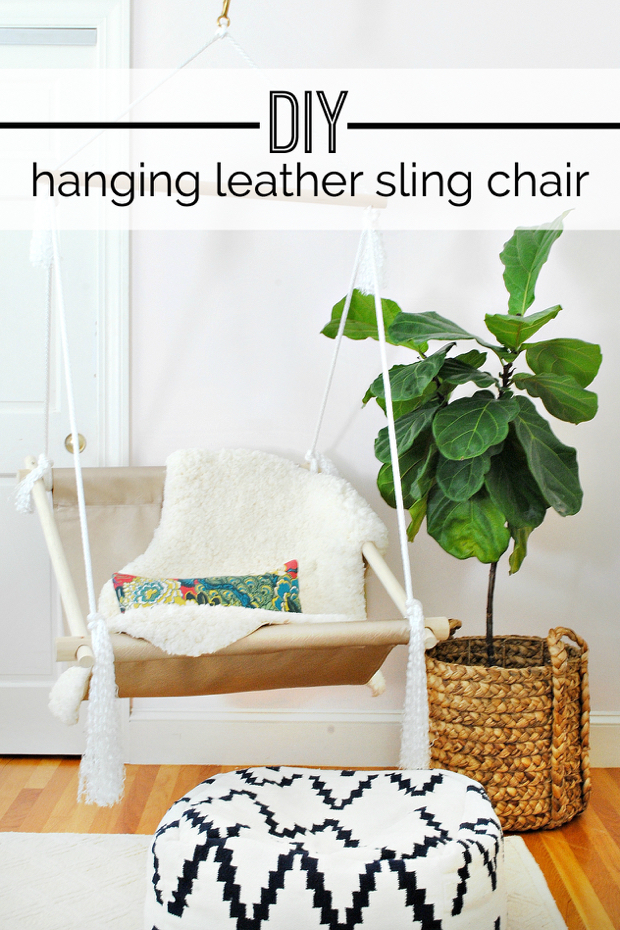 The full tutorial on how to make the chair is in my latest article for eHow, so head on over there for all details!