Ohhhhhh, how I love wood trim on walls and ceilings. Any kind of wood trim, really. Board and batten, shadow box moulding, wainscoting, coffered ceilings. These are the details that make a house look custom and polished. I have done lots of shadow box moulding, both in our first house and in this one, and have been wanting to try real wainscoting for awhile, but didn't exactly know how to install real wainscoting. As with most projects like this, it was actually pretty easy to figure out just by looking closely at some of my friends' homes who have wainscoting installed. It takes a little longer than the shadow box route because of the extra wood used, but I don't think anything compares to the chunky, dimensional look. I just recently finished adding it to a wall in my entryway, and while I was fine with the hallway before, I love it now.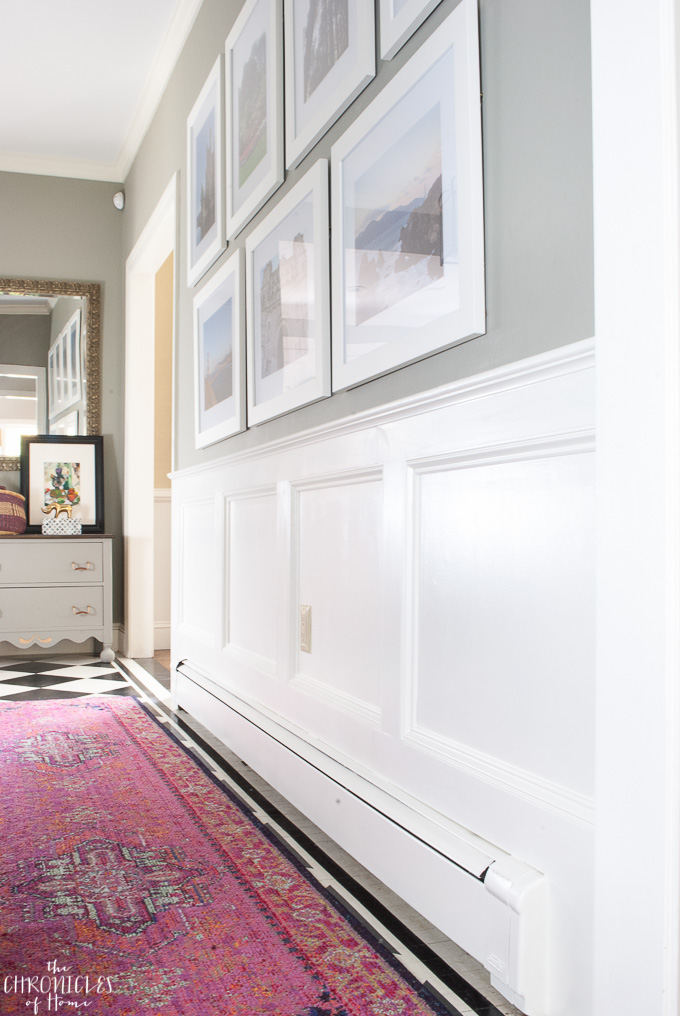 This is the hallway where I put together a gallery way of some vacation photos and also where my favorite rug of all time lives. The white wainscoting has brightened the hallway so much but what I love most is the classic look. A wall with classic wainscoting always looks more special than a plain wall to me.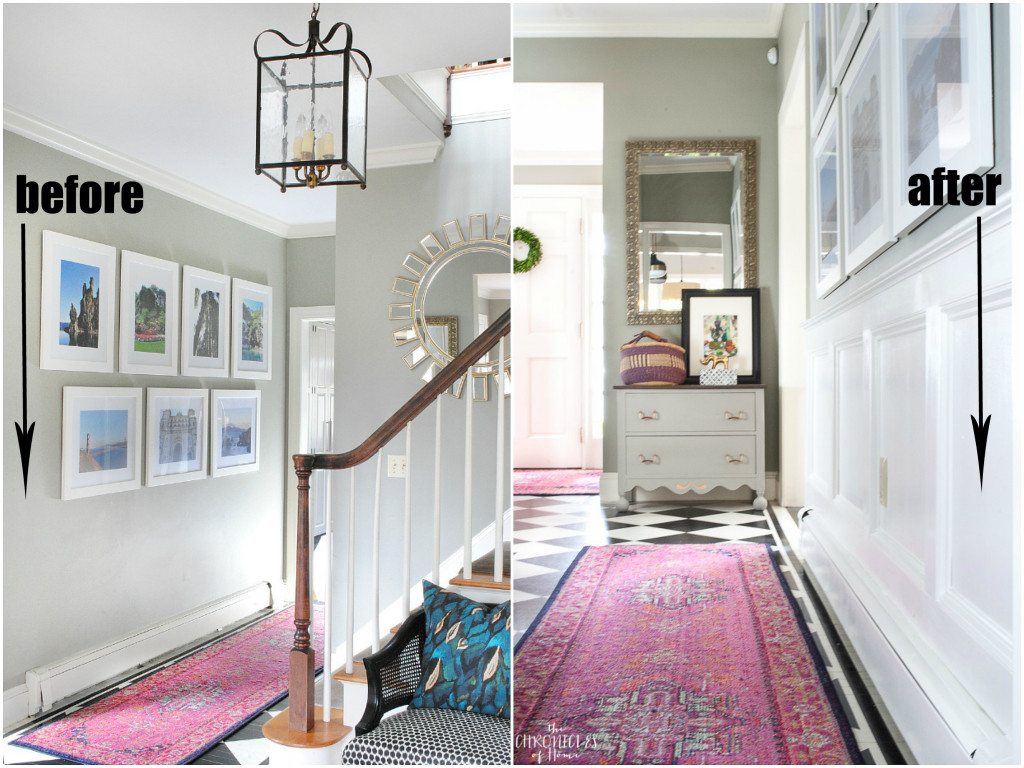 You can see the full tutorial in my latest article for eHow. I haven't finished the rest of the hallway but have the lumber waiting in my garage. I'm considering adding it all the way up the stairs but the angles are making me a little nervous. Chances are it will be another case of easier than I thought once I actually decide to go for it. And I know for sure I would love the look!